How Much Does It Cost to Install a Roof Lantern?
The cost of installing a roof lantern depends on various factors including the type and size of the roof lantern. The level of access will affect the cost, as you may require scaffolding. Your location may also affect the overall price, as labour rates vary across the UK.
On average, you should expect to pay anywhere from £850 for a skypod roof lantern with no scaffolding up to £7800 for a timber roof lantern with scaffolding.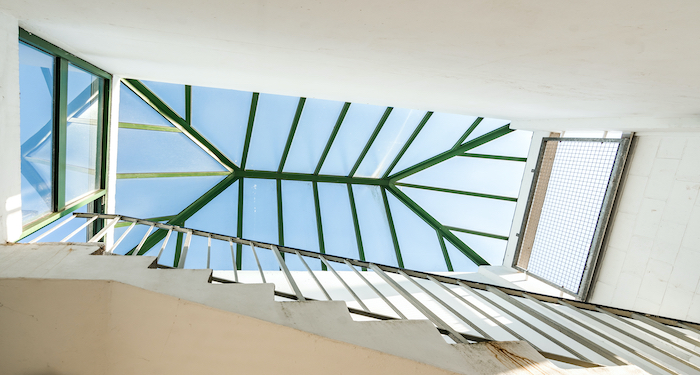 Roof Lantern Installation Prices
The table below gives some examples of total costs for roof lantern installation:
| Roof Lantern Type | Scaffolding Required | Total Average Price |
| --- | --- | --- |
| Timber Roof Lantern | No | £1850-£7000 |
| Timber Roof Lantern | Yes | £2500- £7800 |
| Skypod Roof Lantern | No | £850-£3400 |
| Skypod Roof Lantern | Yes | £1100-3800 |
| Atlas Roof Lantern | No | £1500-£4000 |
| Atlas Roof Lantern | Yes | £1800-£4400 |
What are the Supply Costs of a Roof Lantern Installation?
The supply costs of a roof lantern simply refers to the cost of the roof lantern itself, without the installation costs.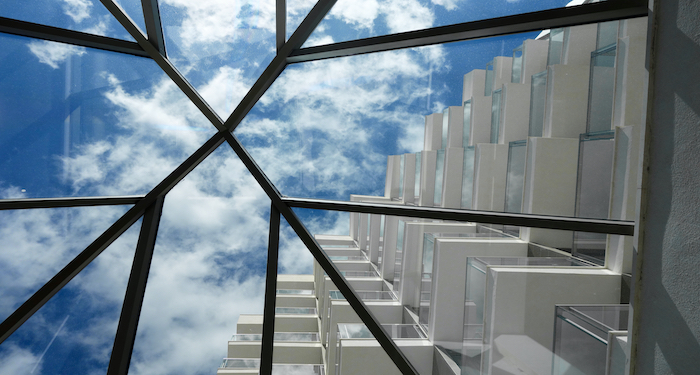 There are many types of roof lantern available, and each comes with its own price range. If you want to price up the cost of a roof lantern, without any additional costs or installation costs, then the following figures may give you an idea of how much to budget:
Atlas Roof Lanterns – £1200-£3000
Flat Roof Lanterns – £275-1850
Skypod Roof Lanterns – £550-£2700
Timber/Oak Roof Lanterns – £1500-£4000
What are the Additional Costs of Installing a Roof Lantern?
Like most home improvement jobs, you may encounter additional costs when having a roof lantern installed.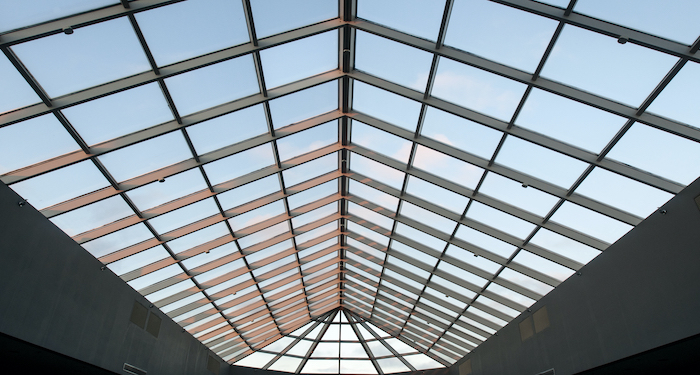 Sometimes, chosen home improvements can uncover other potential faults or repairs needed to your property. Below, you will find some of the most common additional costs that arise when having a new roof lantern installed.
Roof Tile Repair
A roof lantern installation may sometimes uncover issues with roof tiles. When the property is assessed, the tradesperson may find slipped or broken tiles, or areas where the cement has eroded and is no longer holding the tiles securely.
The cost of roof tile repair depends greatly on how many tiles need repairing, or what type of work is required to bring your roof tiling back up to standard.
Here, you can see the average cost of the different types of roof repairs:
Slipped/broken tiles - £170-£500
Re-cementing of ridge tiles - £150-£600
Dry Ridge System - £750-£950
Valley Tiles repair - £350-£450
New Roof
Ensuring the integrity of the roof of your house is essential to ensure you are safe in your home and protected from all types of weather.
When considering a new roof lantern, you may be surprised to find that your roof needs replacing.
We have included the average prices for a new roof:
Gable Roofs - £2000 - £4500
Hip Roofs - £1250 - £7250
Flat Roofs - £1500 - £3000
Mansard Roofs - £15000 - £45000
Lean-to Roofs - £850 - £2000
Scaffolding Hire
You may have already factored scaffolding hire into your budget, but if not were here to bring that to your attention!
Whether you're equipped with the skills to install your own roof lantern or are hiring a professional tradesperson to complete the job, you need to consider the accessibility of your roof, and having a safe working platform to perform the installation.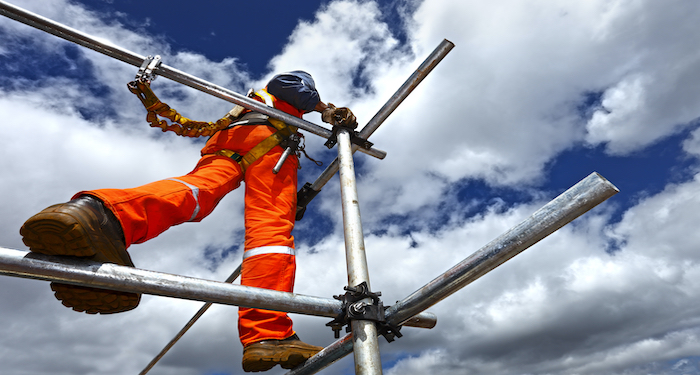 Scaffolding hire is often required when installing a roof lantern. The cost will vary depending on the type of scaffolding you require and how much you need.
We have compiled a list of generalised prices below based on the most common scaffolding requirements:
Scaffold Tower - £200 - £300
Scaffold a Chimney - £450 - £550
Scaffolding on 3 sides of a Semi-Detached House - £800 - £1000
Scaffolding on 3 sides of a Detached Bungalow - £600 - £700
Scaffold Bridging over a Conservatory - £450 - £550
More information on scaffolding hire can be found on the Homehow website using the following link: https://www.homehow.co.uk/costs/scaffolding-hire
Further Additional Costs
There are also some more minor additional costs that may arise from the installation of your new roof lantern. If the tradesperson you have hired for the job is travelling from out of the area, then they may ask you to pay 'out of area' or additional mileage costs.
Additionally, if the job is more complex, then the total labour costs included in the installation cost may increase if more hands are needed.
Once you have had your home assessed for the job, the tradesperson should be able to give you a more accurate quote based on all of these factors.
Tradesperson Costs for Installing a Roof Lantern
As is the case with most trades, roof lantern installers can create their own prices and charges, and it's down to you to find the quote that suits you best.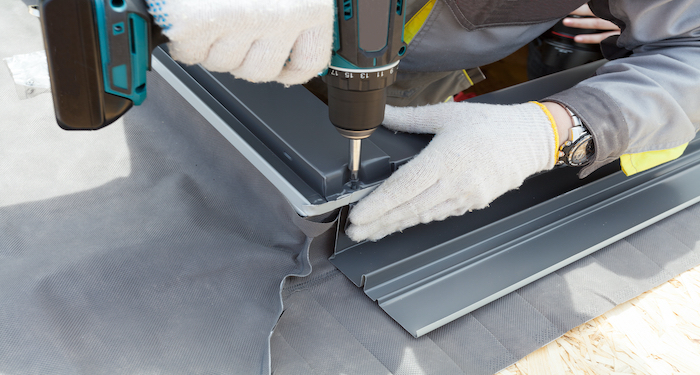 The cost of roof lantern installation alone may differ depending on the area you live in and other factors, such as the difficulty of access to the roof, for example. 
The average cost of labour and installation for a roof lantern is £250-£350 a day, as it is not a one-man job, and most of the time will take more than one day to complete!
How Long Does It Take to Install a Roof Lantern?
It is difficult to put an exact timescale on the completion of a roof lantern installation from start to finish, as it depends on the work to be done.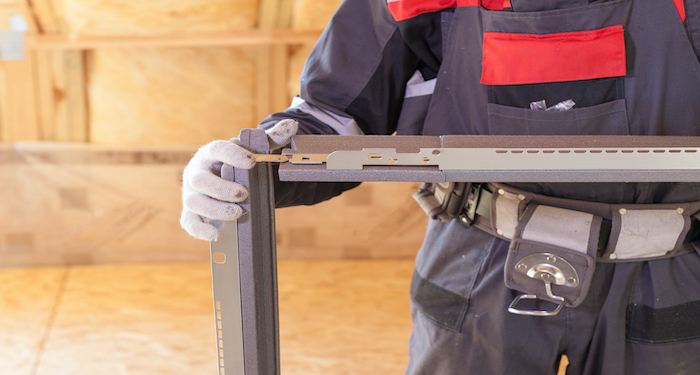 The time it takes can be affected by various factors. These include the design of the roof lantern as some are more complex than others, the accessibility of the roof, and the extent of work required to cut the hole from the roof to make room for the new masterpiece!
Typically, installing a roof lantern takes between 2-3 days of labour. However, simpler roof lanterns, such as flat roof lanterns or pre-assembled Skypod lanterns make take less than this.
Timber roof lanterns may take longer than three days to install from start to finish, as they are custom made and require more attention. You can always ask your chosen tradesperson to give you a timescale once they have assessed the full job.
Types of Roof Lantern
If you are thinking of installing a roof lantern to enhance your property, it may be worth your time to consider the different types of roof lantern on the market and the benefits of each.
That way, you can really make the most out of your roof lantern by finding one that best suits your home!
Atlas Roof Lantern Cost
Atlas roof lanterns are known for their slim aluminium frames, giving them a sleek and elegant appearance.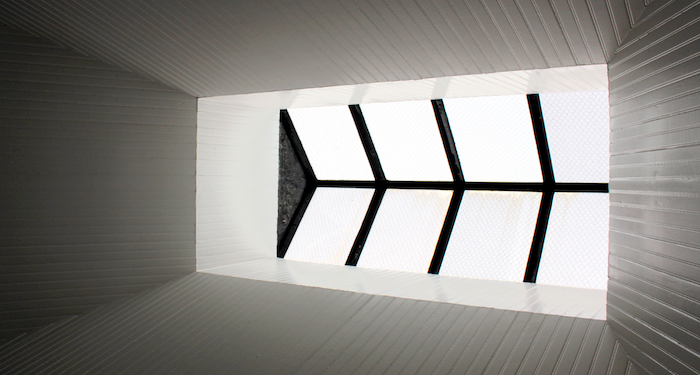 This type of roof lantern gives a more slimline appearance, and lets in maximum light, as the frames surrounding the panels are thinner than other types of roof lantern on the market.
The cost of an Atlas Roof Lantern ranges from £1200-£3000.
Pros
Enhanced aesthetics, as the framework appears less bulky and more slimline.
Retains more heat in the colder months than other types of roof lantern.
Allows in maximum sunlight compared to roof lanterns with thicker framework.
Cons
Allowing in a maximum amount of daylight can be too bright or hot in the summer months
Flat Roof Lantern Cost
Flat roof lanterns are also known as skylights or roof lights. They essentially do exactly what is says in the name and lay flat on the roof, compared to other types of roof lantern that are designed in angular shapes and protrude from the surface of the roof.
Flat roof lanterns are a simple way to allow plenty of extra light into your property while adding a piece of architectural beauty!
Depending on the specifications of a flat roof lantern, you can expect to pay anywhere between £275-1850.
Pros
They typically take a lot less time to install than other types of roof lantern.
Optimum thermal benefits, as there are less barriers blocking the light.
These types of roof lantern are at the cheaper end of the scale.
Cons
Prone to leaks in comparison to angular roof lanterns
Increased glare from sunlight
Skypod Roof Lantern Cost
A Skypod roof lantern is a popular choice, as it offers the same contemporary and architectural finish as the Atlas Roof Lantern but often can be found at a more affordable cost, all depending on how far up the range you want to go of course!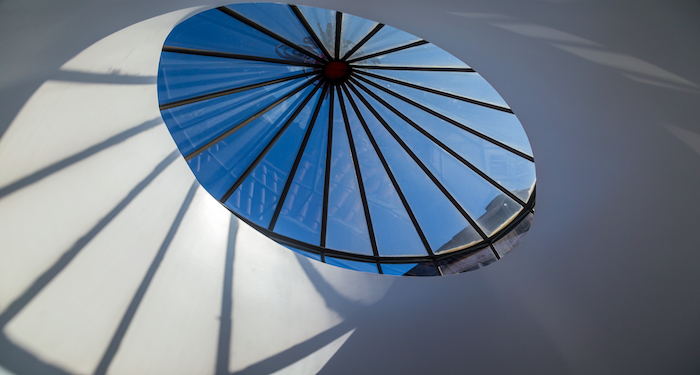 Skypod roof lanterns add space and height to a room but come pre-built, so the installation time is often considerably less than other types of roof lantern.
If you think that a Skypod roof lantern is the best choice for you, then you can expect to pay anywhere between £550-£2700 for your new investment!
Pros
Quick and easy installation as the roof lantern frame is already assembled.
Lower cost than aluminium/Atlas roof lantern styles.
Provides insulation in colder months
Cons
Heat loss from the larger presence of glass in the room.
May be difficult to keep clean as they are hard to reach
Timber Roof Lantern Cost
Timber roof lanterns, or oak roof lanterns as they are sometimes referred to, will really add the 'wow factor' to your room. With the use of timber to compose the frame of the roof lantern, you will find yourself a beautiful piece of architecture, right above your head.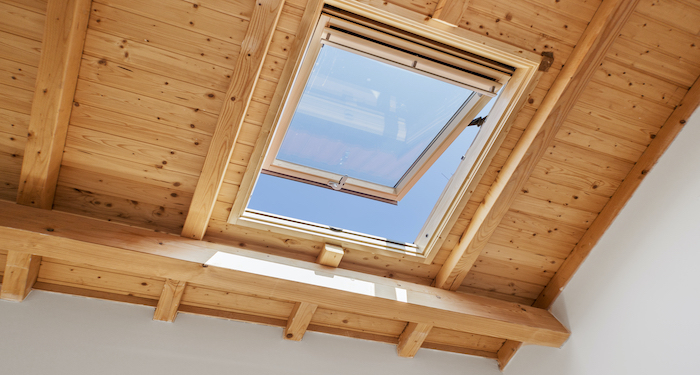 In comparison to aluminium roof lanterns, the timber roof lanterns will add both a classic and contemporary feel to your home.
The average cost of a custom timber roof lantern ranges from £1500-£4000.
Pros
The wood can be stained to a colour of your choice
Looks modern but classic at the same time
Cons
These are the most expensive type of roof lantern
Installation time can take a while longer as timber/oak roof lanterns are usually custom built
Benefits of a Roof Lantern
Obviously roof lanterns look modern and aesthetically pleasing but that's not the only thing they're good for! There is actually a number of benefits to reap from having a roof lantern installed, keep on reading to find out more!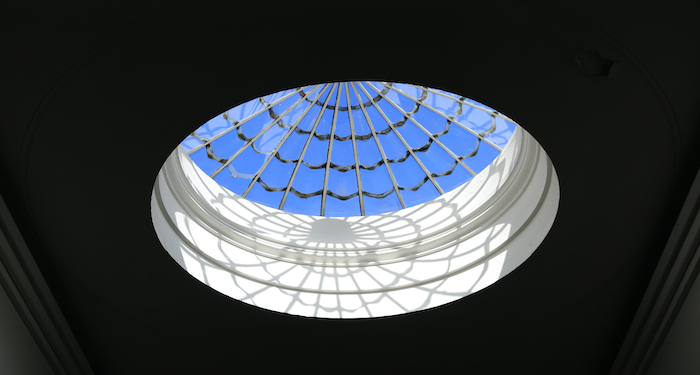 A Breath of Fresh Air
Having a roof lantern installed can actually increase the amount of fresh air you are able to let into the room. Roof lanterns often have a couple of panels which function as a normal window would, meaning that you can open them whenever you want to get some extra ventilation in the room.
All of the Light
Roof lanterns are arguably one of the best ways to let extra light into your rooms, especially if the room only has a small window!
Roof lanterns allow extra daylight to flood in through the ceiling, which is perfect for maintaining privacy in the home whilst benefitting from all of the daytime sunshine!
Make Small Rooms Feel Bigger
Roof lanterns are excellent for enhancing the perceived size of a room. If you have a room that you wish you could make bigger but have no option to extend, then a roof lantern may just be the solution!
Also, by letting more light into the room and increasing the visibility, you may find that small space to feel a lot more spacious.
Energy Efficiency
A lot of people are often looking for ways to decrease their energy bills and become more energy efficient. Roof lanterns can contribute towards this, as the increased natural will ensure you reach for the light switch less often.
Allowing the sunlight to penetrate into the room will also increase the warmth, meaning that you will use the central heating or other household heaters less than before.
Beautiful Views
A roof lantern offers the opportunity for you to enjoy more natural beauty. There is nothing quite like sitting in a room, blessed with a roof lantern, to watch the stars glisten in the night sky or watch the sunrise and clouds break on a sunny morning.
A roof lantern is definitely an aesthetically rewarding home improvement choice that you would be hard pushed to find anyone regret.
How much Does It Cost to Remove a Roof Lantern?
If you find that further down the line you wish to have your roof lantern removed, whether that be for further home improvements, such as building extensions or you imply wish to change the design of your room, then it's best to hire a professional to complete the job.
Obviously, the cost of labour varies as tradesoeioke set their own prices which can be further influenced by a number of factors. However, the actual removal of the roof lantern takes only a few hours, usually between 3-4 and usually requires a team of two workmen.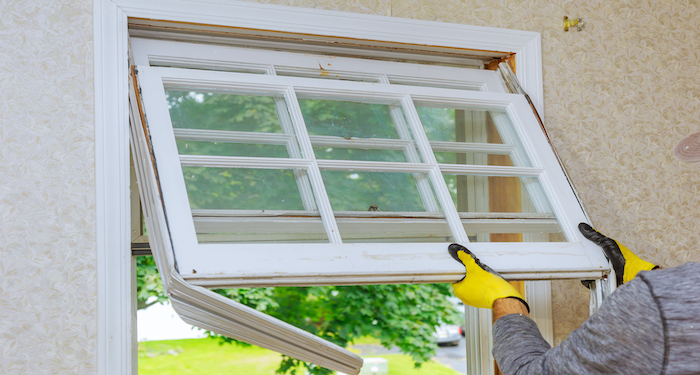 Your chosen contractor will usually dispose of the roof lantern materials too, but it's a good idea to check this with them.
You can expect to pay anywhere between £300-£600 for a waste removal service alone.
You will then be left with a hole in the roof where the roof lantern was, so if you want this repairing or are opting for a whole new roof, then this will significantly increase the overall cost of removing your roof lantern.
FAQs
Q: How do you get rid of flies in a roof lantern?
A: Unfortunately, flies are rather common in roof lanterns and similar structures, like conservatories. The flies can get stuck in, on and around the windows which can be rather annoying.
There are fly screens which you can purchase to attach to the panels of roof lanterns but understandably, you may not want to cover your beautiful new roof lantern with mesh screens.
Alternatively, you can try and fly spray or fog which you simply spray towards the window and will kill and remove dead flies after a short amount of time.
You could also try fly tape or have an electric insect zapper installed in the same room.
Q: What size roof lantern do I need?
A: You may be surprised to learn that a small roof lantern is usually enough to allow heaps of extra sunlight into your room. However, if you are after a more striking architectural feature, you may decide to opt for a bigger roof lantern that takes up a good portion of the overall roof.
We would recommend larger roof lantern for a big room, as this will increase the temperature of the room on a higher scale than a smaller one, as the room is exposed to more sunlight.
If you are blessed with plenty of space, then the heat will be able to disperse, in a smaller room, this may not be the case. There are many roof lantern sizes to choose from, so we advise you to choose wisely!
Ideally, a roof lantern should equate to 20-40% of the overall floor space.
Q: Do I need planning permission to have a roof lantern installed?
A: Typically, roof lanterns do not usually require planning permission, but this depends on whether the specifications of the roof lantern installation adhere to building regulations. For example, a roof lantern is not allowed to exceed the highest point of the roof across the building.
So, when planning your desired roof lantern design, bare this in mind as you may have to seek planning permission if your ideal roof lantern is a little more extravagant.
Q: Will a roof lantern increase the value of my property?
A: Roof lanterns are now seen as a great way to add value to your property; therefore, you can think of it as an investment should you ever wish to sell up.
As roof lanterns can benefit your home in a number of ways, for example, increasing aesthetic desirability and decreasing heating costs, you'd be hard pushed to find anyone who wouldn't be intrigued by a property with a roof lantern!
Q: Do roof lanterns increase room temperature?
Yes. With all the extra sunlight able to penetrate the room through a roof lantern, you can expect the temperature to increase.
A: This is one of the many benefits of a roof lantern as you may find you can save on your energy bills. Alternatively, it is important to bare this in mind when deciding on the size of your roof lantern as you do not want your room to become too hot in the warmer months.
Sources