How Much is Karndean Flooring?
Karndean flooring costs roughly £25 per square metre, and an experienced flooring fitter can easily lay 50 square metres in a day. For a single room of roughly 15 m2 you can expect to pay around £550 for labour and materials.
Why is Karndean flooring so popular?
Karndean flooring has become incredibly popular over the past decade due to its impressive design, robust and quality finish, and the modest pricing that it offers considering the high quality of the product.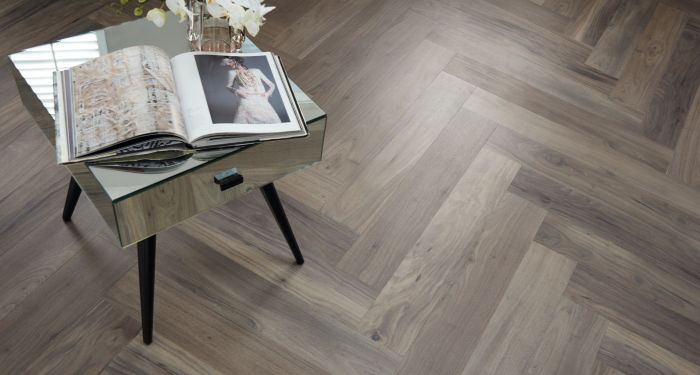 What is Karndean flooring made from?
Karndean flooring is a vinyl flooring material made from a combination of limestone, polyvinyl chloride and colouring pigments.
Karndean is made up of five layers – two PVC backing layers, a photographic layer, a transparent PVC wear layer and a top coating of protective polyurethane.
What does this guide contain?
This article will explain and explore everything you need to know about Karndean flooring, how much it costs, the different options available to you and much more.
If you're planning on refurbishing your home with new flooring in the near future, this will be an intriguing read for you.
Karndean Flooring Prices
| TYPE OF KARNDEAN FLOORING | AVERAGE COSTS |
| --- | --- |
| Opus Per m2 | £24-£36 |
| Palio Clic Per m2 | £26-£38 |
| Da Vinci Per m2 | £28-£40 |
| Korlok Per m2 | £36-£48 |
The prices above give you a good indicator of how much you're likely to spend on Karndean flooring depending on the size of your room.
You will have to purchase underlay to go underneath the flooring and this is priced at anywhere between £3 and £8 per square metre, depending on the quality of the underlay.
Of course, you need to take into account the labour costs of installing this type of flooring, if you have a large room or maybe a room that is structured uniquely, you may find that the contractors need more manpower or longer to complete the job.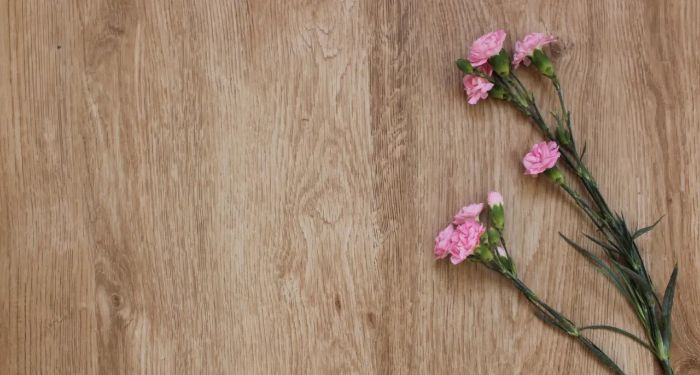 This will all impact the price, along with the location of your home. Typically, you will pay more for tradesmen in big cities like London and Manchester, than you will in small towns and villages. This is all due to the cost of living in the areas, and it's pretty standard across the board.
Depending on the area, you're likely to pay between £100-£150 per person, per day for labour.
The overall cost of the job will obviously be impacted on several factors, from type of Karndean flooring to the size and shape of the room, the number of contractors required and the location of your home.
What are the Supply Costs of a Karndean Flooring Installation?
As you've seen in the previous section, the different types of Karndean flooring come at different costs.
They range from as low as £24 per m2 for low range Opus and as high as £48 per m2 for high-end Korlak. You should use the price guide above, to decide which type of Karndean flooring will best suit your needs and budget.
Meeting a happy medium between value and quality is essential to ensure you're happy with the end product.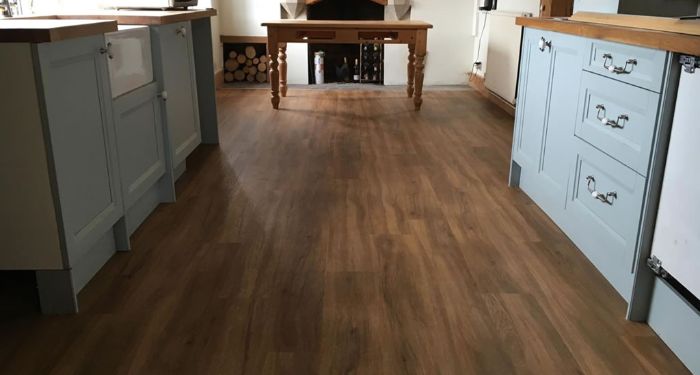 Now, you can ask your flooring installer to purchase the materials on your behalf, but some people will buy the materials in advance, and they can often grab good savings doing it this way.
Shopping around does take a little time and effort, something which a contractor is unlikely to do, so you may be spending more than you need to by not buying the materials yourself.
Before you do buy the materials yourself, however, you should speak to your installer to ensure that you purchase everything they need, and don't mistakenly buy the wrong products.
The average costs for the entire set of materials, based on type and size of the room are listed in the table below, however, these are the average prices, so they could fall anywhere between these bands.
| TYPE OF FLOORING | AREA OF FLOOR | AVERAGE MATERIAL COST |
| --- | --- | --- |
| Opus | 5m2 | £150-£200 |
| Opus | 13.5m2 | £400-£450 |
| Opus | 20m2 | £575-£625 |
| Palio Clic | 5m2 | £180-£250 |
| Palio Clic | 13.5m2 | £470-£520 |
| Palio Clic | 20m2 | £600-£650 |
| Da Vinci | 5m2 | £190-£240 |
| Da Vinci | 13.5m2 | £440-£490 |
| Da Vinci | 20m2 | £620-£670 |
| Korlok | 5m2 | £230-£280 |
| Korlok | 13.5m2 | £570-£620 |
| Korlok | 20m2 | £850-£900 |
What are the Additional Costs of Installing a Karndean Floor?
As with any installation or home refurbishment work, there are sometimes additional costs that crop up either before or during the installation. Installation of new Karndean floor has its own potential obstacles in the same fashion.
Firstly, consider the space that you're looking to renovate, as if your space is under a certain size, you may have to pay a minimum manpower on labour costs, as well as mileage for travel. This really only applies to incredibly small spaces less than 4-5m2, and for any spaces bigger than that, any surplus costs won't be an issue.
Preparation can be a big cost affecting factor with installing Karndean flooring, so it's a good idea to ensure that your flooring is in a good enough standard for when the work is due to be carried out.
If your floor is damaged in such a way that the flooring can't be installed, you could experience delays and further costs could be added to the entire job.
Additionally, if your skirting boards or walls are in a poor standard, you may want to consider getting these things repaired and renovated at the same time to get the most out of your Karndean flooring.
Tradesmen Costs for Karndean Flooring Installation
As a general rule of thumb, a tradesman will complete any job they can on their own, but sometimes the complexity or size of the job will require more manpower on any job. This will obviously impact the overall price that you pay for the Karndean floor installation, but it's essential to get a high-quality finish.
We mentioned earlier how much location affects the price of a job, with cities like London and Manchester attracting higher costs due to the higher cost of living in those areas, and in turn, the costs lowering in less densely populated areas like towns and villages.
You'll typically pay between £100-£150 per person, per day for flooring installation.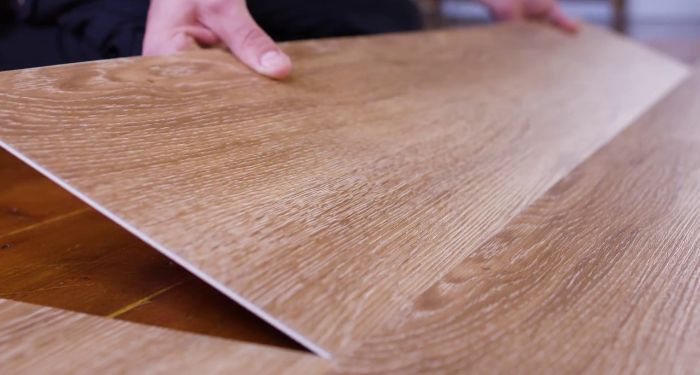 There are also some other cost affecting factors to this, however, with money being added if you require services like waste removal, additional repairs and renovations, and even mileage if the tradesman has to travel a long way to complete the work.
Of course, this is all pre-agreed during the quoting stage, so there won't be any nasty surprises further down the line.
How Long Does It Take to Install Karndean Flooring?
Installing Karndean flooring is a little more complex than installing other flooring materials, so the time it takes does extend a little, but not too much. It mostly depends on the complexity and size of your space.
As you have seen in previous tables, it will take around half a day to install flooring on a space around 5m2 in size, and anything from one to one and a half days for anything over 15m2.
This time can extend further if your space has lots of alcoves and nooks, this may mean that more complex installation is required, and this will have an impact on the overall price.
Of course, during the quoting stage, the installers will measure the room and identify any potential areas that will require a more detailed approach.
| AREA OF FLOOR | AVERAGE DURATION |
| --- | --- |
| 5m2 | Half a day |
| 13.5m2 | 1 Day |
| 20m2 | 1-2 Days |
Choosing Karndean Flooring
As we've discussed throughout this article, there are four different types of Karndean flooring, and we're going to explore them in a little more detail here:
Opus Karndean Flooring Cost
The Opus collection is a newer addition to Karndean flooring but it has become a very popular choice in a very short time. The Opus option is completely washable and waterproof, allowing you more options to maintain and keep your flooring looking incredibly.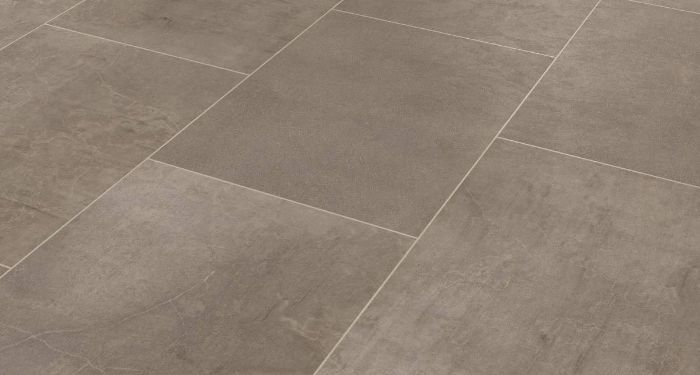 It's also incredibly versatile, with a number of textures and designs available to purchase. The wooden effect seems to be the most popular style with the Opus flooring, and the intertwined panels look incredible in traditional looking kitchens and rooms. You can expect to pay around £24-£36 per m2.
Palio Clic Karndean Flooring Cost
The Palio Clic variation is all about creating the perfect substitute for real wood or stone. The textures and materials really make it feel like you're walking on stone or wood, and the finishes on the flooring are superb.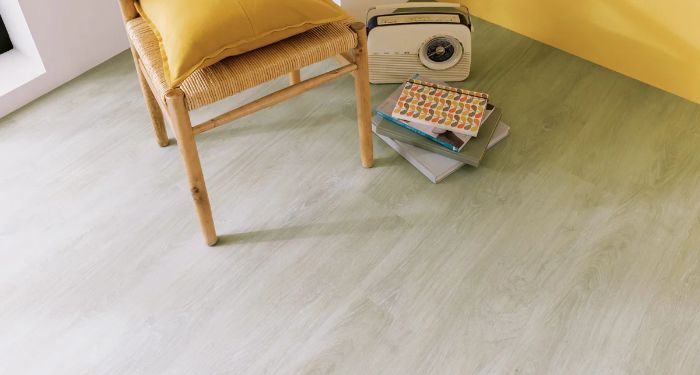 If you're looking for a rustic aesthetic, the Palio Clic variation would be an excellent choice. You can expect to pay around £26-£38 per m2.
Da Vinci Karndean Flooring Cost
This particular version of Karndean flooring emphasizes the detail that the flooring is crafted with. With a variety of intricate effects, shades ranging from light to dark and the commitment to reel-feel textures, the Da Vinci will transform any room.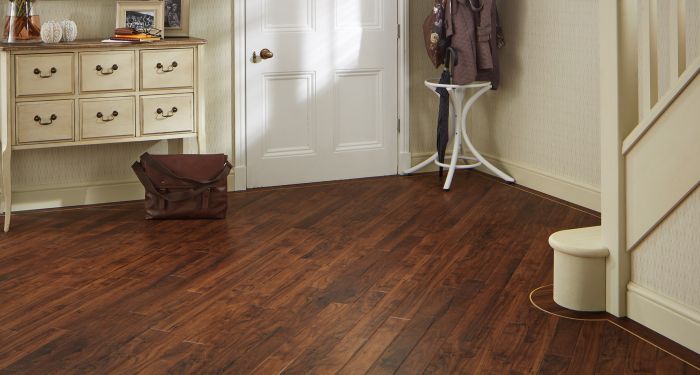 This version is one of the more expensive options, but the level of detail can't be found anywhere else. You can expect to pay around £28-£40 per m2.
Korlok Karndean Flooring Cost
The most expensive option is Korlok, and this can attribute to the elegant woods that have been sourced from North America and throughout Europe.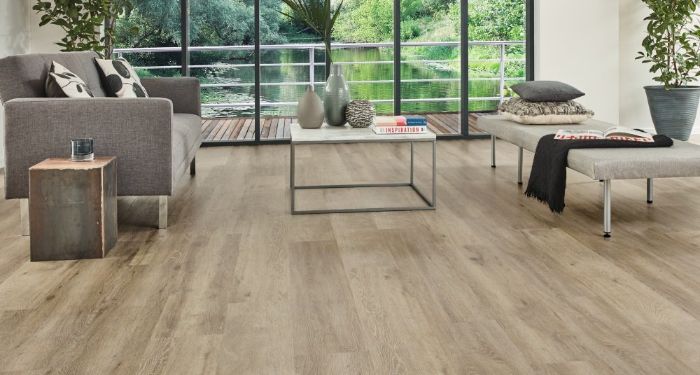 There are 12 bespoke designs to choose from, with a variety of shading and colours, and the durability is incredible, ensuring that you can maintain the flooring in any way you need to without fear of degrading the floor. You can expect to pay around £36-£48 per m2.
Benefits of Karndean Flooring
One of the main things that people think about when picking their new flooring, is what benefits they can enjoy with a certain material. We've explored the main benefits of Karndean flooring here:
Waterproof
Karndean flooring is completely waterproof, ensuring that any accidents or spillages don't result in the lifting or warping of your flooring. It also means that you can maintain it well, with steam cleaning, mopping or wiping.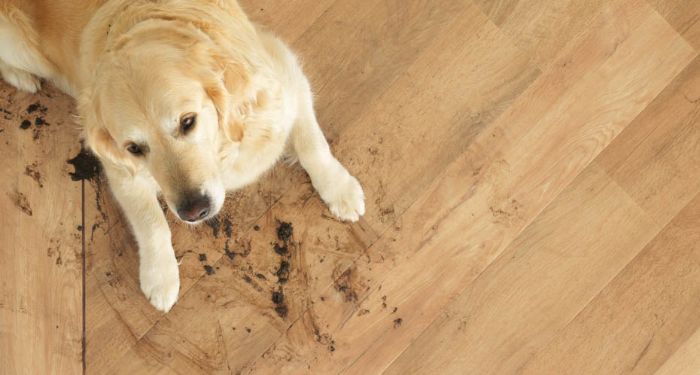 We all want to keep our flooring in a good condition, but often the worry of damaging the flooring stops us from deep cleaning it as much as we'd like. Karndean flooring removes this worry with its full waterproofing.
Pet and Child Friendly
We love our children and pets, but sometimes our floors don't. The robust and sturdy materials ensure that any claw marks, toilet accidents or overzealous playtimes don't damage your floor. Of course, the floor is also easily wiped clean for any rouge pens or dropped drinks!
Stunning Aesthetics
When we buy new flooring, one of the first things we look for is that it looks great. Karndean has such a wide variety of designs, textures, shades, colours and styles that you'll never struggle to find the perfect flooring for your home.
It also has a long lifetime, with the finish quality so high and maintenance so easy, it will last so much longer than many other floorings.
How Much Does It Cost to Remove Karndean Flooring?
If you're planning on upgrading your Karndean flooring, or you're moving to a different material or style, you'll need the flooring removed properly. As a general rule of thumb, you can expect to pay anything between £3 and £5 per square metre for removal, and anything from £70 to £120 for the waste removal.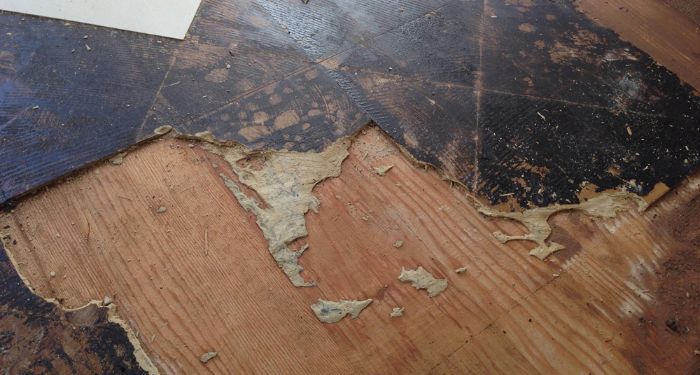 Some fitters will factor this cost into the overall quote of the installation job, so double check with them first.
FAQs
Q: What is the best way to maintain Karndean flooring?
A: Karndean flooring is great for maintaining due to its durability and its waterproof properties. This means it can be steamed, mopped or wiped clean, and this is the best way to maintain it properly.
Regular steam cleans or mopping will keep it from harbouring any grime that tries to stick on the flooring long term.
Q: Can I install Karndean flooring myself?
A: Of course, you can attempt to install Karndean flooring yourself, but it really should be left to a trained professional.
The flooring is so detailed that any tiles or panels that aren't aligned perfectly will stand out quite a lot, taking away from the beauty of the Karndean flooring. It may also impact the waterproofing if the flooring isn't installed correctly.
Q: Can Karndean flooring be repaired?
A: The different panels or tiles for Karndean flooring can be individually replaced, but this may involve lifting the panels or tiles surrounding it.
The best way to avoid this is to keep on top of the flooring maintenance, as repairing or replacing flooring in general is pretty tough.
Q: Are there different methods of installation?
A: There are three styles that Karndean flooring comes in. The first is glue-down, which involves literally glueing the tiles or panels to the floor. This is great for keeping the tiles steady and preventing them from slipping, but it can be tough to complete, so an experienced professional is essential.
The second is a rigid core, which is installed by clicking each piece together like a giant jigsaw. This is often referred to as a floating floor and can be installed over old flooring, saving on removal costs, but this does have a tendency to slip and shift, so it isn't the best option for high-traffic areas.
The final style is Looselay which doesn't require clicking in place or adhesive, instead, a coating is attached to the bottom which will stick to the floor with friction instead of adhesive. It's the most durable option and it's the easiest to remove if you wanted to upgrade your flooring in the future.
There isn't much price change with the first two methods, but the newer Looselay method does incur a slightly higher price per square metre due to the friction generating coating.
Q: What are Karndean Knight tiles?
A: Karndean Knight tiles are another tile option from Karndean outside the main four of Opus, Da Vinci, Palio Clic and Korlok. Knight tiles are highly customisable, and are priced similar to Opus tiles, although Knight tiles are better suited to low-footfall areas due to their small wear level.
Sources