How Much is Vinyl Flooring?
Firstly, what is LVT flooring?
LVT stands for Luxury Vinyl Tile, and it's an incredibly affordable alternative flooring option to hardwood or stone.
What is LVT flooring made from? LVT flooring is made up of several layers, which goes a long way to ensure it has a long lifespan. The layers are a mixture of transparent PVC layers and PVC layers with designs and colours on them.
So, why is LVT flooring so popular?
They are comfortable to walk on and have a natural warmth to them as it stays at room temperature.
The most important layer to LVT flooring is the top 'wear' layer, as the thicker and higher quality this layer is, the more life you will get from the LVT flooring.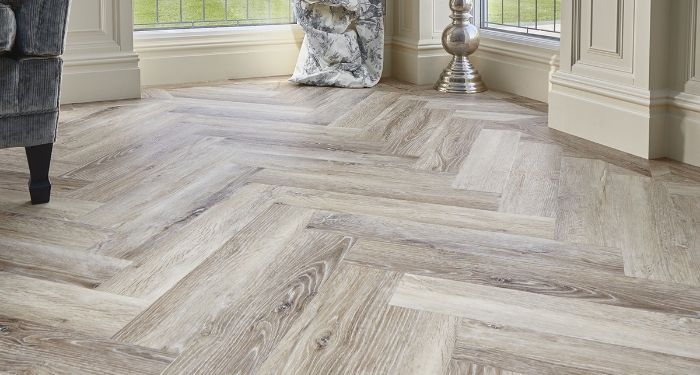 What does this article cover?
In this article we're going to explore everything you need to know about LVT flooring, including the material costs per square metre, the price you're likely to pay for fitting, any additional costs and much more.
If you're planning on refurbishing the flooring in your home any time soon, this guide will help you make some important decisions.
Vinyl Flooring Prices
| LVT QUALITY | SIZE OF AREA | AVERAGE COST |
| --- | --- | --- |
| Low-end Quality | 1m2 | £15-£25 |
| Mid-end Quality | 1m2 | £25-£40 |
| High-end Quality | 1m2 | £40-£60 |
What are the Supply Costs of an LVT Flooring Installation?
As we mentioned in the previous section, the cost of LVT flooring greatly differs depending on the quality of the vinyl tiles. In terms of quality, lower-end tiles will cost around £15 per square metre and around £60 per square metre for top-end luxury vinyl tiles.
When it comes to getting LVT flooring installed, you can ask the fitter to purchase the supplies for you, but many people will shop for the materials themselves.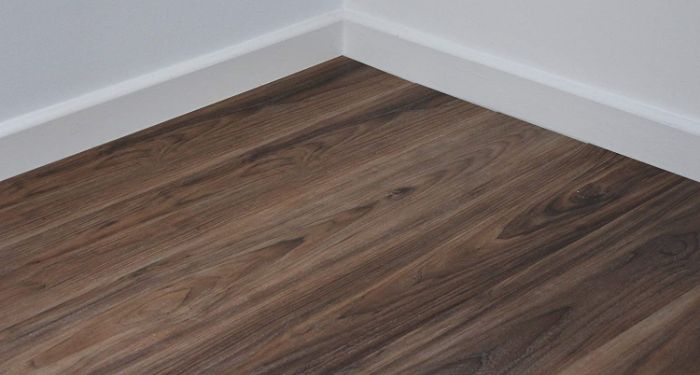 Purchasing the materials yourself allows for much more shopping around to find the best deals. It will also give you a chance to see the differences in price and quality and decide on the best value LVT flooring for your budget.
A fitter is far less likely to shop around to find the best deals possible because this is far too time-consuming and takes away from their fitting jobs.
We've created a handy table here to illustrate the costs of low, medium and high-end LVT flooring, along with some room examples. Remember, this is for the supplies only, and there are still more costs to be added to these figures.
What are the Additional Costs of Laying LVT Flooring?
There are a few additional costs to consider when working out a budget for LVT flooring.
Some costs are essential for the job can't be avoided, while others are jobs that are commonly done at the same time as flooring when refurbishing a room. We've explored these costs a little more here.
Underlay
Underlay is essential to ensure your new flooring is installed correctly and doesn't shift or sink. Underlay is fairly cheap, and the price ranges depending on whether you want to pay more for higher quality underlay, or whether you're happy to fit your flooring with basic underlay.
We've compiled a few prices into a table below to show how the cost of underlay may change in different sized rooms.
Underlay Prices
| LVT QUALITY | SIZE OF AREA | AVERAGE COST |
| --- | --- | --- |
| Underlay | 1m2 | £3-£8 |
| Underlay | 14m2 | £54-£112 |
| Underlay | 16m2 | £60-£128 |
| Underlay | 18m2 | £66-£144 |
Flooring and Waste Removal
Some fitters will factor in the removal of your current flooring into the quote they give you and will also include the cost to take this away to dispose of the old flooring.
However, this isn't always the case, so you should ask the fitter whether the quote they have given includes the removal and disposal of the old flooring. If it doesn't, you can usually pay extra to have the flooring removed, at a rate of between £100-£150.
Additionally, you will need to pay to dispose of the old flooring, which is usually done with a skip or a waste removal service. Now, waste removal services greatly vary in price depending on whether they use a local recycling centre or a landfill site.
The only way to get an accurate price for this is to call local companies. Of course, if you have a car or van big enough, and the time to do so, you can take this old flooring to a recycling centre yourself for free.
The other alternative is to hire a skip, which comes at a cost of between £120-£240 depending on how long you need the skip for and what size you require.
Hiring a skip gives you the option to dispose of any old flooring, the rubbish generated by the new flooring with things like boxes and packaging, and it also gives you the chance to dispose of anything else you need to.
Skirting Board Fitting
Many people will refurb other areas of their home when they fit new flooring, as the new flooring is usually part of a bigger renovation effort. A popular aspect of your home to have upgraded simultaneously as your flooring is skirting boards.
A new set of skirting boards, especially a design that complements your new flooring, can really transform the room, and it may be more affordable than you think.
The job usually takes no more than half a day to a day, depending on how large your room is, and costs between £150-£200 for a standard 14 square metre room.
Room Decorating
Decorating is a job that commonly goes hand in hand with new flooring because the two together will completely change the décor and look of a room.
If you've already set yourself a budget for fantastic new flooring, then why not add a few hundred to that budget and have a full decoration done too. Add in a few new home fixtures and accessories, and you've got a brand-new room almost overnight.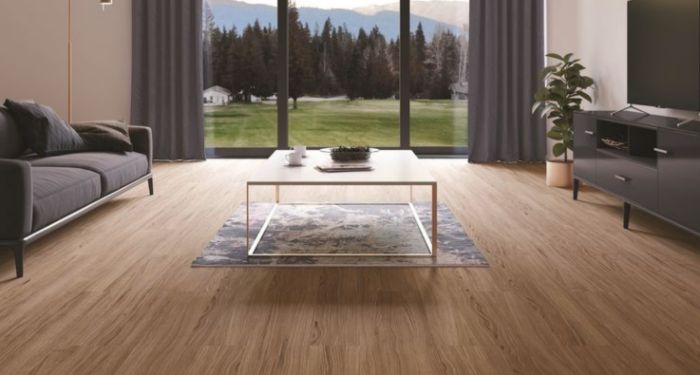 Outside of London, you'll pay around £150-£180 for a decorator per day, and a 14 square metre can be completed in no more than one and a half days.
You may have to pay to have the walls skimmed, levelled or the wallpaper removed if there is any on the walls at the time of decorating, but other than that it's a fairly inexpensive job.
New Kitchens
If you want to go all the way, you could treat yourself to an entirely new kitchen to go with the new flooring.
Now, this is obviously a costly job, but if you had plans to refurbish your kitchen, it's probably best to have this done before you install your new flooring in case there are any scuffs or accidents from the kitchen fitting.
A complete kitchen remodel will cost somewhere in the region of £4,000 to £6,000, but this is inclusive of all the materials, the fitting and the waste removal. The best thing to do for an accurate price is to speak to some kitchen fitters, who will most likely measure your kitchen and provide you with a fitting quote.
You should also price up the actual materials and determine how much this will cost too. The fitting will almost always account for around a fifth of the overall price, to give you a guide on how much you're likely to pay for materials.
Tradesmen Costs for LVT Flooring Installation
We've covered the supply costs and the potential additional costs associated with LVT flooring fitting, so now we're going to focus on the cost of contractors to install the LVT flooring. The price for a flooring fitter is between £150-£200 per day, but this does depend on a few factors.
Firstly, you're likely to get a cheaper rate if you're asking the fitter to complete several jobs, therefore providing them with more work. Apart from that, the cost of tradespeople does vary quite a bit depending on the location of the work.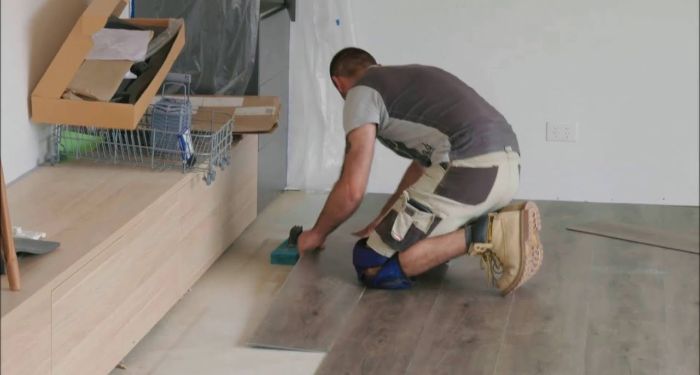 In cities like London and Birmingham, the cost of living is higher and therefore, so are rates for contractors, which is standard across all different types of trade. You'll pay a lower rate in small towns and villages that are far less densely populated.
How Long Does It Take to Install LVT Flooring?
LVT flooring comes in two application methods, and each method comes with its own benefits. However, one method is quicker than the other, with GlueDown taking the best part of 2 days and interlocking between 1-2 days, depending on the room's size and complexity.
The first application method is GlueDown, which is when the LVT is glued directly to the floor by an expert fitter. This is better for use with underfloor heating as the direct contact helps the thermal properties, and it's also less likely to slip underfoot over time.
The other method is interlocking, in which the luxury vinyl tiles come in plank form with lips on the sides to allow them to be clicked together. There are base planks in various places which are nailed and screwed down, and the rest of the planks are attached from there.
This is an easier and quicker option, but it may not be the most secure installation LVT flooring method. There is an alternative to both of these methods, called looselay. This is quite literally laid on top of the old flooring and has a special material on the bottom that uses friction to stick down to the floor, preventing movement.
Choosing LVT Flooring
Luxury vinyl tiles come in two types of design – wood effect and stone effect. The purpose of LVT is to act as an alternative to hardwood and stone flooring, so in turn, LVT comes in a variety of variations within these two types. We've explored them a little more here.
Stone Effect LVT Flooring
There is a multitude of different stone patterns, shades and colours available for natural stone materials. Due to this, LVT matches pretty much any variation you can find, with lighter stone shades adding more natural light to the room and darker LVT adding a more dramatic effect.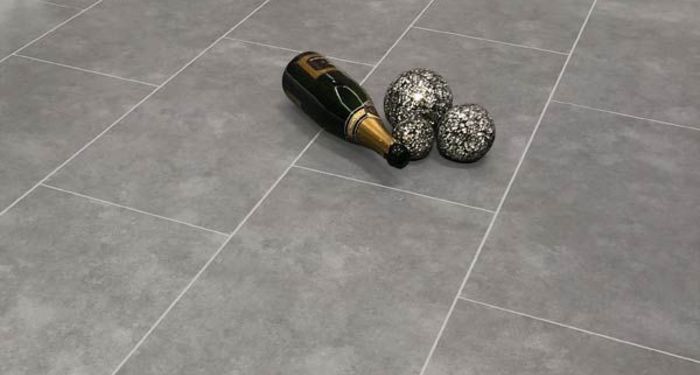 You can get these colour and style variations in all the application methods we mentioned previously, and the thicker versions will allow for a softer feel underfoot. Stone effect is fantastic for kitchens, bathrooms and similar spaces.
Wood Effect LVT Flooring
The wooden-effect style of LVT are direct imitations of hardwood flooring and considering there are so many hardwood options, LVT does well to match them all with a great range on offer.
Hardwood differs in pattern, shade and colour from wood to wood, so for an authentic wooden effect, these same patterns and colours have followed with LVT. Pine, for example, is known for its light and natural shades and colours, adding a lot of warm light into any room.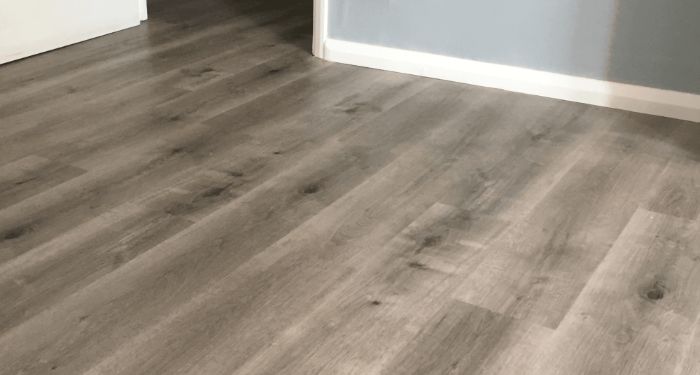 Other woods like Cherry have a much richer brown and red colour, which look fantastic in living rooms and bedrooms. The wooden effect on LVT is very popular and allows you all the positives of hardwood flooring without any of the negatives.
Benefits of LVT Flooring
Luxury vinyl tiles have a ton of benefits to be enjoyed from its affordable cost to its lifespan, and we've explored the benefits in a little more detail here.
Cost
When you compare the cost of LVT to real wood or stone, the savings to be enjoyed are in abundance. On average, you stand to save between 20%-30% by opting for LVT over these options, and while it's not quite the real thing, it's very close. The cost of LVT is probably one of the biggest selling points, and it suits pretty much any budget.
Durability
It really doesn't take much maintenance to keep your LVT looking as fresh as the day it was installed. The multiple layers, including wear layers, ensure that the design beneath is protected from any fading or distortion, and all it requires to keep clean is the odd sweep and mop.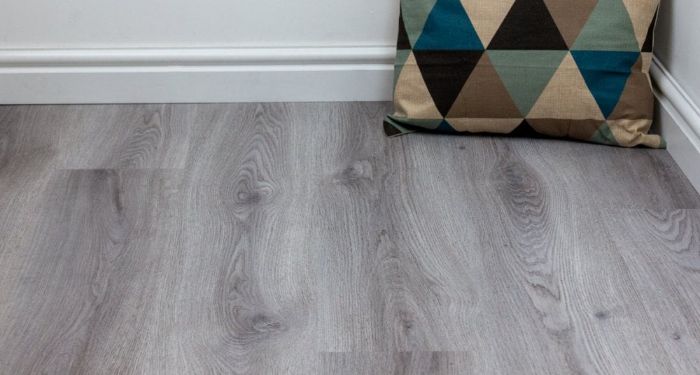 The waterproof properties of the tiles also mean you'll never have to worry about any spillages and accidents or cleaning it with the wrong substances.
Warmth
The soft tile holds the room temperature very well, something which you don't get from hardwood or stone flooring, particularly in the cold winter months. This is another huge benefit for LVT flooring and what makes it such a good option for the bathroom, coupled with its waterproofing.
Versatility
LVT is incredibly versatile in a few ways. Firstly, the tile's waterproofing, warmth, and aesthetics means that it's suitable for every room in the house, even in humid areas like bathrooms.
Secondly, the number of variations, colours, styles and patterns available in the LVT means that you'll always be able to find something you love within your price range.
How Much Does It Cost to Remove LVT Flooring?
Flooring removal is pretty standard across all flooring materials and types. You can remove flooring yourself, but there is always the chance you could damage the base floor if it's done incorrectly, so it's best to leave to a professional fitter.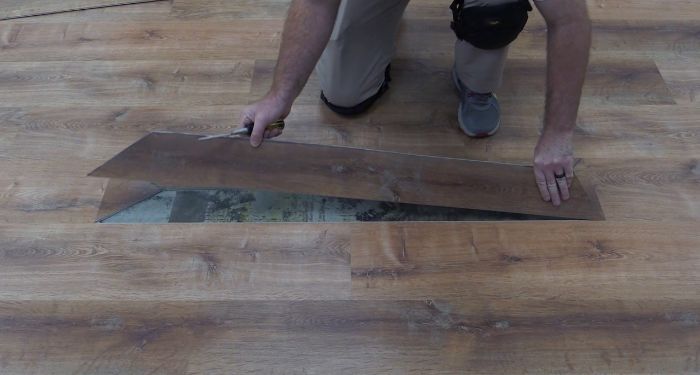 Flooring removal will cost around £100, but that may not include waste disposal. In that case, you'll need to either take the flooring to a refuse centre yourself, pay for a waste collection service or pay for a skip.
The waste removal services vary greatly in price, so you'll need to shop around for some quotes by giving them a call. A skip can cost anything between £120-£300, depending on the size of the skip you need, and how long you need it for.
FAQs
Q: What does LVT stand for?
A: LVT stands for Luxury Vinyl Tile, and it's a product that imitates stone or hardwood flooring by matching the patterns, shades and colours, but with more practical benefits.
Q: Can you cut LVT flooring?
A: All types of LVT flooring can be cut, but different types will need cutting with different tools. GlueDown LVT can be cut with strong scissors, whereas stiffer panels need to be cut accurately with a fitting and cutting tool, similar to stone tile cutter.
Q: Can I install LVT flooring myself?
A: DIY LVT flooring will be a tough ask, particularly for GlueDown LVT where so much can go wrong very easily. Interlocking flooring is a little easier to install, but it's still quite complex to correctly lay and secure the base panels.
Q: What is Karndean LVT flooring?
A: Karndean is one of the biggest and most popular brands for the production and sale of LVT flooring. They are considered a premium brand of LVT, and their bespoke styles are incredibly popular. They have a huge selection, and you can find them on a lot of online flooring stores.
Q: Can I install LVT flooring anywhere?
A: LVT flooring is suitable for any room in your home. Even for spaces like kitchens and bathrooms, the waterproofing, durability and ease of cleaning makes LVT perfect for these types of areas.
Sources