How Much To Paint Outside Of House?
Planning to paint the exterior of your home, an outbuilding, or an outdoor fixture?
This cost guide covers everything you need to know - including exterior paint prices, how much an exterior painter costs to hire, insight into additional jobs you might want to complete at the same time, and more!
What can affect the costs of painting a house exterior?
The cost of exterior painting will vary depending on the job. For instance, render painting is normally priced at £600 to £1200, while the cost of painting outside of a house from £500 to £1500.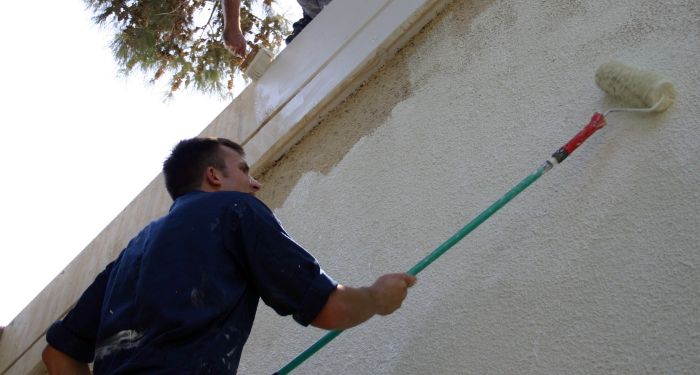 What else may need to be painted?
Painting soffits and fascias costs around £700 to £1100, while exterior window costs about £200 to £400 to have painted.
To enhance the look of your exterior, you may want to have your soffits and fascias painted.
Other exterior jobs include painting garden walls which cost around £100 to £320, £100 to £340 to re-paint fences, and £120 to £430 to paint decking.
The cost of painting exterior woodwork such as a shed ranges from £100 to £350.
Outdoor Painting Prices
If you plan to paint your exterior walls or other outdoor fixtures yourself, then you need to consider the following exterior paint prices:
| Type of Paint | Cost per litre |
| --- | --- |
| External wall paint | £1 to £13 |
| Garden wall paint | £2 to £8 |
| Decking paint | £2 to £16 |
| Fence paint | £1 to £4 |
| Shed paint | £1 to £16 |
| Soffits and facias paint | £11 to £35 |
| Window paint | £23 to £28 |
What Are The Additional Costs of Exterior Painting?
There are various other costs you need to consider when exterior painting, such as:
New Fence Cost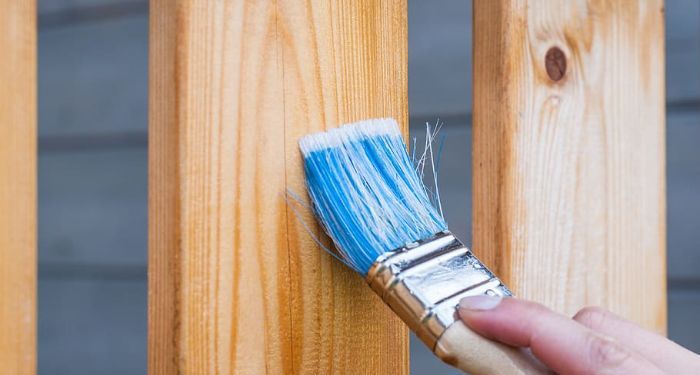 When painting your fences, you might notice that some of them are significantly damaged. Instead of re-panting them, you may need to replace them. The cost of new fencing tends to range from £40 to £100 per panel.
House Rendering Cost
If your property walls are significantly damaged or you're building an extension onto your home, you will need to ensure your walls are rendered. This is similar to plaster, although it protects the exterior of your home from rain and moisture.
The cost of house rendering is around £40 to £60 per square metre, so the cost of a garden wall may be priced at £200 to £300, while a four-bedroom detached home could cost up to £8500.
New Window Costs
Before painting your windows, you may want to check their condition, as re-painting may not solve problems such as broken seals or window handles.
If your window is completely broken and cannot be repaired, you may have to pay for brand new windows.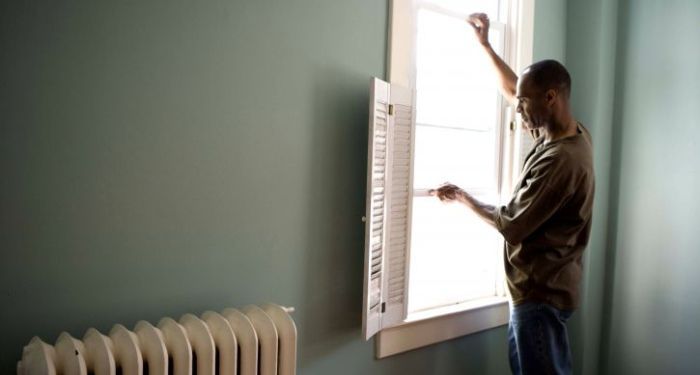 The cost of new windows will range from £250 to £900 for uPVC casement windows, £550 to £1000 for aluminium windows, and £850 to £1500 for timber frames.
Other window types include sash frames which normally cost around £380 to £2300, while large bay windows can cost anywhere from £500 to £3000.
Garden Maintenance Cost
When painting fences or garden furniture, you may also want to consider enhancing the rest of your garden by hiring a professional gardener.
They offer a number of services including lawn mowing which costs around £10 to £40 per hour, hedge cutting for £40 to £60 per hour, and pruning for £60 to £80 per hour. If you need your lawn replaced, the cost of laying turf ranges from £10 to £30 per square metre.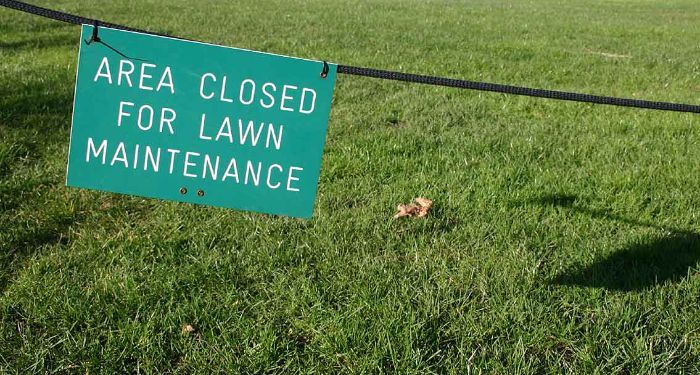 New Driveway Cost
Another important cost you want to consider is the price of a new driveway, which will enhance the look of your exterior and make your property stand out.
The cost of a new driveway will depend on the material you use, with budget driveways such as tarmac costing around £1200 to £5400, gravel priced at £7200 to £2400 and resin driveways ranging from £1500 to £7200.
More expensive driveway options include concrete which costs around £2700 to £14,400 and block paving which is priced at £2100 to £9000.
Tradesmen Costs for Exterior Painting
One of the most important exterior house painting costs you need to look at is labour. This can vary significantly depending on the tradesman you hire, as well as where you're located in the UK.
The average cost of a painter and decorator to paint exterior walls or outdoor furnishings is normally around £100 to £300 per day. However, this can vary depending on whether you choose a sole trader or a company, as well as your location (as London quotes tend to be much higher).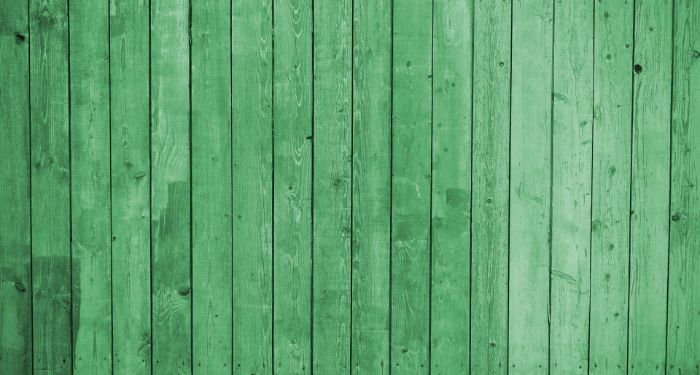 For smaller jobs such as painting window sills or just re-painting one fence panel, tradesman may charge an hourly rate of around £15 to £40 per hour.
They may also charge an exterior painting cost per square metre, so the final price will depend on the size of the surface.
How Long Does It Take To Paint a House Exterior?
The duration of an exterior paint job is also important, as tradesman charge for their time, so the more extensive the job is, the longer it will take and the more it will cost.
If you wish to hire someone to paint smooth exterior walls of your home, this should take around 3 to 5 days for a terraced home and 4 to 5 days for a semi-detached or detached property.
The time frame may increase if you have pebble dash walls, for instance, terraced properties will take around 5 to 6 days to paint, while semi-detached and detached home can take anywhere from 7 to 9 days to complete.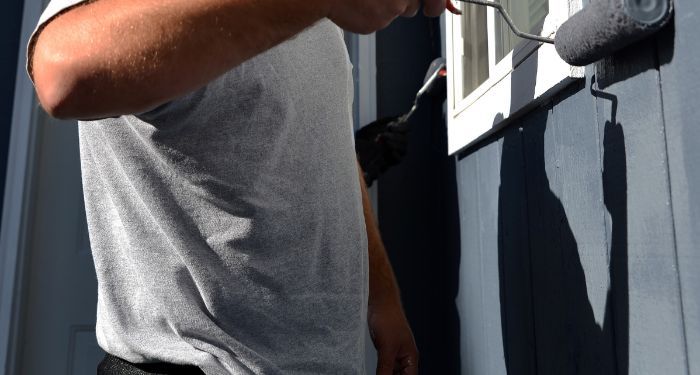 Smaller jobs such as fence painting may take anywhere from 1 to 3 days depending on how many fences you have and the condition they are in.
While painting decking or a shed may only take around 4 hours to a day to finish.
Types of Exterior Paint
There are various types of exterior paint to choose from, and before deciding, you need to make sure that you are buying the right for your project.
To help you, here is a breakdown of the different paint types, along with their costs, advantages and disadvantages.
Exterior Woodcare Paint Cost
Exterior woodcare paint tends to cost around £1 to £12 per litre and is normally used to paint fences, sheds, decking, soffits and fascias.
This type of paint is designed to replenish the look of your outdoor wood fixtures, while also protecting them from rotting and prolonging the lifespan.
One of the main problems with using exterior woodcare paint is that some products can trap moisture.
This can cause wood to expand and contract, which may cause damage and can also result in paint failure.
Exterior Oil Cost
If you like the colour of the wood on your fencing, decking or windows, then you may want to consider using exterior oil which will enhance the look of your exterior fixtures.
Exterior oil costs around £4 to £20 per litre and can be used for almost any wood application to fully penetrate the wood and provide UV and weather-resistance.
One of the main issues with exterior oil is that it can change the colour of your wood, and it may also allow water to penetrate the wood, as oils are not as tough as other types of wood paint.
Exterior Masonry Paint Cost
Exterior wall paint prices range from £4 to £20 per litre depending on the brand and colour you choose. This is normally applied to exterior property walls which are both smooth and pebble-dashed and can also be painted onto garden walls.
The main benefit of using exterior masonry paint is that it will enhance the look of your property exterior, while also protecting your walls from moisture.
You need to be careful when buying exterior masonry paint, as you need to make sure that is a breathable product, as a non-breathable paint can trap moisture and lead to masonry damage.
This is especially important when painting newly rendered walls, as they are susceptible to water ingress.
Exterior Wood Satin Paint Cost
This type of paint has a pearl-style finish which offers a great aesthetic to decking, fences and sheds.
It normally costs around £8 to £13 per litre and features a microporous structure which prevents it from cracking.
A disadvantage of using wood satin paint is that it does not hide imperfections easily so touch-ups may not be an option.
This will mean any re-painting jobs will cost a lot more, as the whole area will need to be painted again.
Exterior Varnish Cost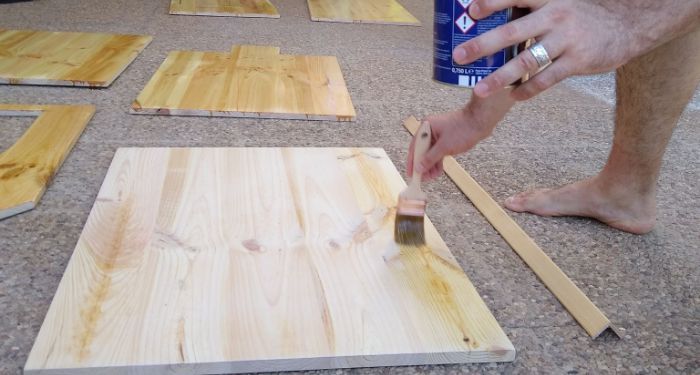 To enhance the look of your timber decking, fencing, shed or windows, you may want to opt for exterior varnish which is normally priced at £9 to £15 per litre.
This is similar to oil as it enhances the natural wood colour, although it does not come with the risk of colour change. It also acts as a protective layer against dirt, moisture and sunlight.
One of the main problems with varnish is that after a while, the colour will start to look dull or yellow, especially if your fences or other wood fixings are positioned in direct sunlight.
Exterior Metal Paint Cost
If you have a metal shed or garage, you may want to consider using exterior metal paint which is normally priced at £8 to £30 per litre.
The majority of metal paints can be applied on to rust and provides protection against harsh weather conditions and excessive moisture.
The main issue with exterior metal paint is that it requires at least two or three layers of paint in order to fully protect the metal furnishings.
It also tends to have a long drying time, so it may take longer than other paint jobs.
FAQs
Q: What is the best roller for exterior painting?
A: For exterior paint jobs, professionals tend to use a brush, although rollers can get the job done quickly; however, you need to make sure that you use a masonry roller which can be used on brickwork and rendered walls.
Q: What exterior painting preparation do I need to do?
A: Before painting, you need to make sure that your walls are clean, so you can either use a pressure washer to remove any dirt off your walls. Once the area is clean, you can then remove any flaking paint with a paint scraper.
If you any cracks, you should use caulk to seal up the damage, especially when painting soffits and fascias.
Additional damage or rotted areas should then be dealt with to ensure the walls are structurally sound, which will require the help of a professional. Once repairs are made, an exterior oil-based primer should be used before letting it dry and applying your chosen exterior paint.
Q: What is the best paint for outside walls?
A: The best paint for outside walls is exterior masonry paint which not only enhances the look of your property but will also protect it from damage caused by moisture and weather.
It is also a long-lasting paint that protects against flaking, while also preventing moisture from entering your exterior and interior walls.
Q: Can you use exterior paint without a primer?
A: If you are re-painting an exterior wall or surface, then a primer is not necessary, however, if you are applying paint for the first time then a primer is required to ensure the surface is protected, paint sticks properly and is also long-lasting.
You can also consider purchasing an exterior paint with a built-in primer which will cut your painting job short.
Q: What exterior paint can be applied in cold weather?
A: When applying paint in cold weather, it may not dry properly, which can be problematic if it is due to rain, as this will make the paint run.
There are some exterior paints that you can purchase, which are quick-drying, such as Dulux's weathershield range and Sandtex rapid dry paint.
Sources