How Much is Fencing?
Do you need new fence panels installed in your garden?
If your old fences are broken, or you wish to increase the privacy of your home, then you need to consider the cost of fence panels and posts.
The average cost for installing fencing around your garden is usually around £1000 to £2000 - calculated by MyJobQuote.
Individual fence panels can range in price massively depending on the material, quality and size. The prices can start from as low as £40 for a simple traditional lap fence panel, but can be as much as £300 for more luxury fence panels.
The installation costs will depend mostly on the amount of fence panels and posts that you require.
For an average sized garden, it should take no longer than 2 days to fit the fence posts and panels, so you should expect to pay around £500 in labour.
If you're ready to get a quote for new fencing, we can help connect you with local fencing installers.
Continue reading below for a more detailed price breakdown: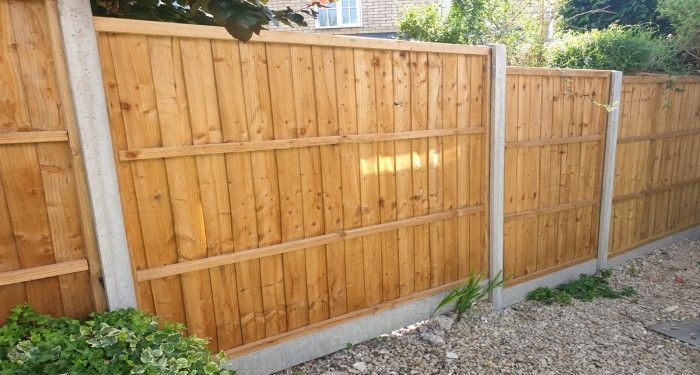 So lets take a look at some fencing prices...
Fence Panel Prices
To help you understand the costs, here is a price breakdown of different fence types for a 36-foot installation.
| Fence type | 4ft (Fence height) | 6ft (Fence height) |
| --- | --- | --- |
| Close board | £1000 - £1100 | £1050 - £1250 |
| Lap panel | £750 - £900 | £800 - £900 |
| Picket | £750 - £850 | £800 - £1000 |
| Slatted | £1500 - £1700 | £1400 - £1600 |
| Weave | £900 - £1500 | £1300 - £1700 |
| Lattice | £950 - £1100 | £850 - £1300 |
What are the Supply Costs of Fence Installation?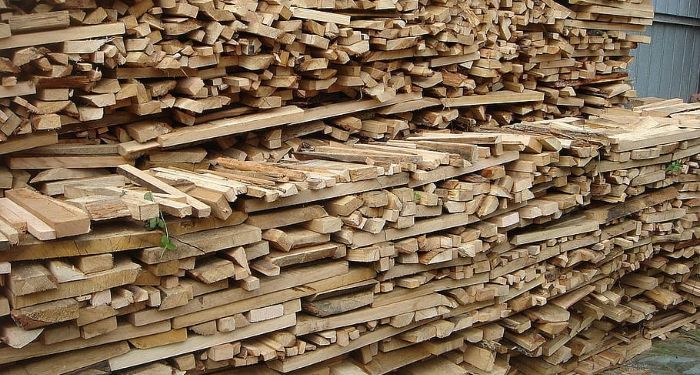 If you wish to save money by installing or purchasing your own fences, then you need to consider the average fence cost when buying materials yourself:
| Fence type | 4ft (Fence height) | 6ft (Fence height) |
| --- | --- | --- |
| Close board | £50 - £60 | £55 - £75 |
| Lap panel | £25 - £40 | £30 - £40 |
| Picket | £25 - £35 | £30 - £50 |
| Slatted | £100 - £120 | £90 - £110 |
| Weave | £40 - £100 | £80 - £120 |
| Lattice | £45 - £60 | £35 - £80 |
What are the Additional Costs of Fence Installation?
There are various other expenses to consider when calculating the cost of fence installation, including:
Exterior Painting Costs
To enhance the look of your exterior, you may want to consider hiring a painter to decorate and protect your fences which will cost around £110 to £340.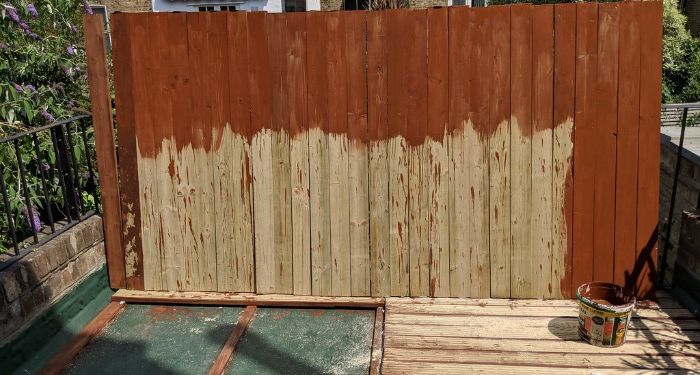 Other types of exterior painting include decorating exterior property walls which are normally priced £500 to £1500 while the cost of painting a shed is around £190 to £370.
You could also consider having your decking painted or oiled, which typically ranges from £120 to £430.
Garden Maintenance Costs
Another great way to improve your property's exterior is by hiring a gardener or landscaper to maintain your garden.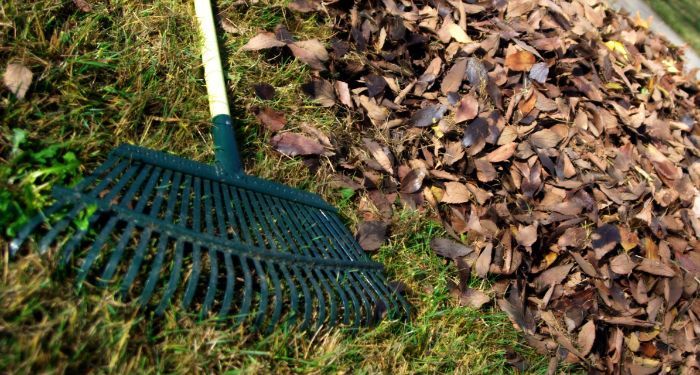 The cost of garden maintenance ranges from £30 for minimum maintenance on a small garden up to £800 for extensive maintenance on a large garden.
Garden Waste Removal Costs
When installing fences and tidying up your garden, you will need to consider the cost of waste removal, as you do not want to end up with old fence panels, decking or turf piled up in your garden.
To get rid of it all, you can hire a professional waste removal company which usually costs around £60 to £230.
Landscaping Costs
If you wish to completely transform your garden, then can call in a landscaper to complete numerous jobs. This includes patio installation which costs around £1500 to £5500, £100 to £700 for turfing and new decking that typically ranges from £800 to £1800.
Additional landscaping jobs include pond installation which on average costs anywhere from £500 to £5000, while building a garden wall is typically priced at £480 to £2400, and finally shed construction for £500 to £2000.
Garden Gate Installation Costs
To secure your back garden, you may want to consider installing a garden gate for added privacy and protection.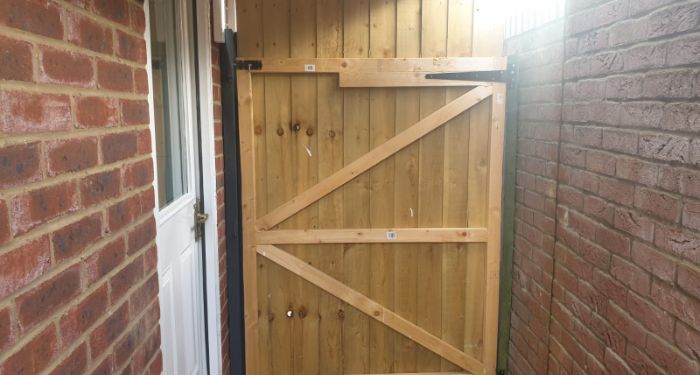 The price of garden gate installation will depend on the materials you choose, as wooden gates tend to cost around £350 to £1000, while a metal garden gate is normally priced at £150 to £400.
How Much Does Fencing Cost to Have Installed?
You will also need to consider labour when calculating the cost of fence panels, although this will vary depending on a number of factors including the tradesman you hire as well as the size and type of fences you choose.
The average daily rate of a fence installer is around £200 to £400 per day for a 36-foot fence installation. For fencing measuring around 200-foot, you should expect to pay around £750 to £1200 in labour. Some fence installers may also charge an hourly rate anywhere between £7 to £15.
How Long Does It Take to Install Fences?
The time frame for installing new fences will also determine the final fence replacement cost. The duration will depend on the size of the fence installation and the materials used.
For example, a 36-foot fence system with or without fence posts should take around one day to install, while a 200-foot fence installation could take around two to three days to fit.
Types of Fence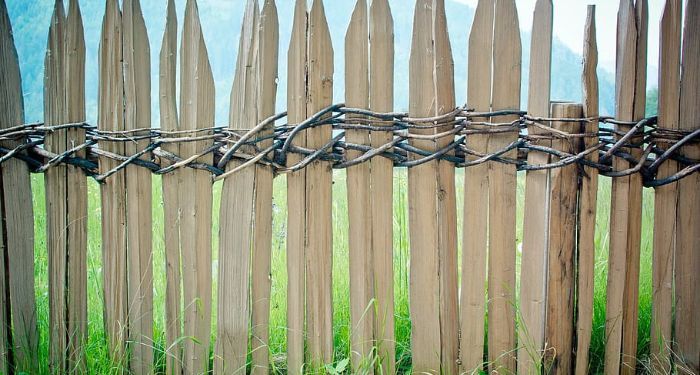 There are various fence panels to choose from, so to help you decide, here is a breakdown of the different garden fence cost factors along with the pros and cons of each.
Close-Board/Featherboard Fence Cost
Close-board panels are one of the most common fence types which are made up of vertical feather edge panes and secured with horizontal boards.
This type of fencing costs around £50 to £75 per board and is normally utilised to create a private and secure perimeter surrounding a garden. Having close-boards installed is also ideal for homeowners with pets as a secure fence prevents them from escaping.
The issue with featherboard panels is that they do need to be maintained regularly in order to last.
If this type of fencing is not looked after, then there is a risk of rotting and cracking, which could result in you have to pay out for new fences.
Pros:
Durable and long lasting
Provides privacy and security
Gives shade and shelter to your garden
Suits most gardens
Cons:
May prove expensive for larger gardens
Can become damaged by high winds due to the nature of the closed up boards
Requires maintenance
Lap Panel Fence Cost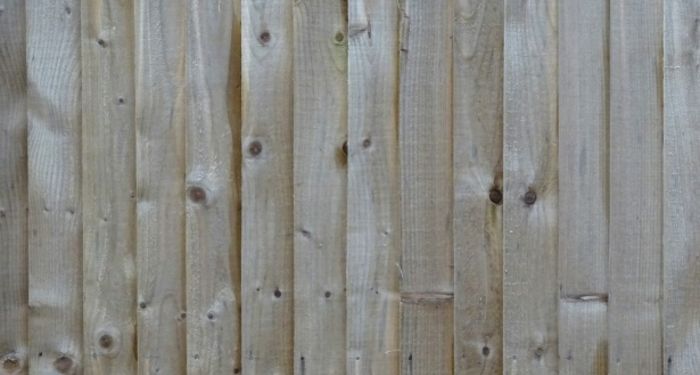 Another budget fence option is lap panels which cost around £25 to £40 per board. They normally feature horizontal boards which are overlapped by various vertical posts to improve privacy.
They are also normally supported by gravel boards and concrete or timber posts which help the fence last longer.
A problem with installing an overlapping fence style such as lap boards is that they can be hard to maintain, and any damage can go undetected if regular checks and maintenance are not followed through.
Pros:
Can be cheaper than close board fencing
Provides privacy and security
Suits most gardens
Cons:
Not as durable as close board fencing
Regular maintenance required
Not as attractive as other styles of fencing
Picket Fence Cost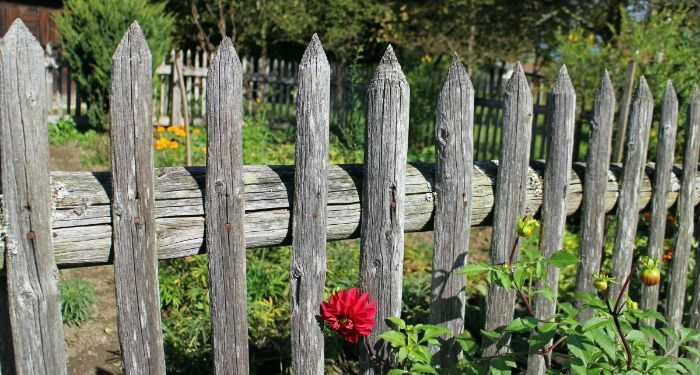 This type of fencing costs can be used in your front or back garden to border flowers or your entire landscape. Picket fence panels are categorised by the evenly spaced vertical boards and pickets.
The main advantage of picket fences is that they are affordable and only cost around £25 to £50 per board and they are also easy to customise and paint, so you can change up the aesthetic.
A downside of choose picket fences is that they are susceptible to rot and termite infestation, so it is important that they are maintained regularly.
They are also susceptible to warping when exposed to excessive amounts of moisture, which can cause the fence to fall apart.
Pros:
Excellent boundary marker. Works well in front gardens
Suffers from less wind damage than other types of fencing
Doesn't hinder your view and lets light through
Great as a safety barrier around ponds
Cons:
Doesn't provide as much privacy or security as other fencing
Won't provide great security for certain dogs
Some maintenance is required
Slatted Fence Cost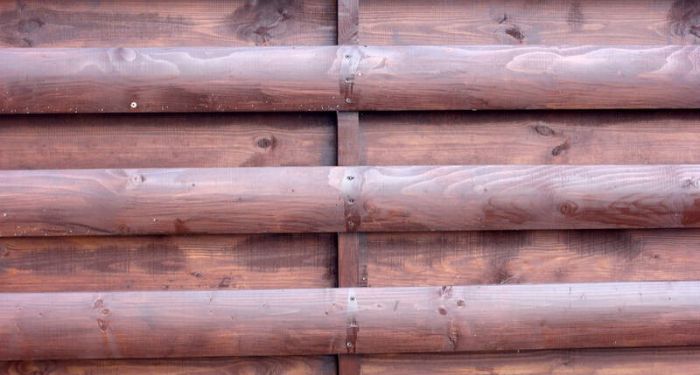 Slatted fence panels are similar to close board fencing. However, the fence boards are fitted in a horizontally and feature slightly larger gaps.
The average price of slatted panels is around £90 to £120 per board, making it one of the most expensive and durable fencing options. Slatted panels are also extremely versatile, so customisation is possible even after having them for a long time.
Slatted panels are not as private as normal fencing due to the gaps, and as there is a lot of material, maintenance will take significantly longer than other fence types.
Extremely modern looking fencing
Can make your garden appear longer due to the horizontal nature of the slats
It can withstand high winds better than other fencing
Available in a wide range of sizes
Cons:
Doesn't provide as much privacy or security as other fencing
Weeds will be able to row through them so they will need regular weeding behind fences
Some maintenance is required
Weave Fence Cost
This is a traditional-style fence panel which features a woven design and normally costs around £40 to £120 per panel. This panel style is one of the most aesthetically-pleasing options for fence installation.
It also works as an effective divider to separate your flower beds from your seating area, while also hiding any unattractive parts of your garden.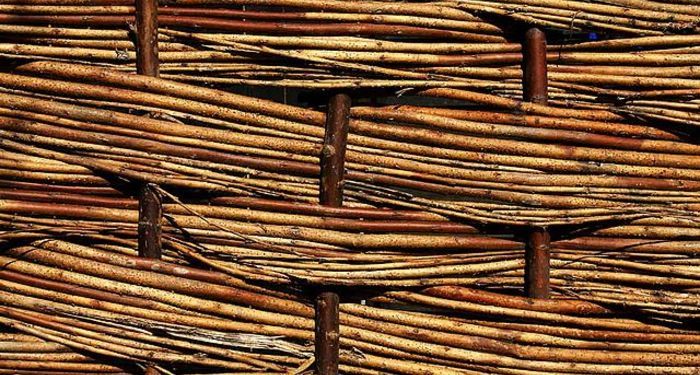 Timber weave fencing requires a significant amount of maintenance, so you may want to consider choosing a PVC alternative. However, the latter may not be durable as over time; it can crack and become brittle, especially if it has been exposed to harsh weather conditions.
Excellent boundary marker
Looks very attractive and traditional
PVC versions don't require any maintenance
Cons:
Can prove to be high maintenance if you choose the wooden variety
PVC versions can crack with the weather
Lattice Fence Cost
Lattice boards are decorative-style fence panels which have strips of wood, metal or vinyl that are connected together to create a small square or diamond shape.
The average cost of lattice boards is around £45 to £80 per panel, although the price will depend on the design, as lattice fencing tends to be versatile and offers a variety of options.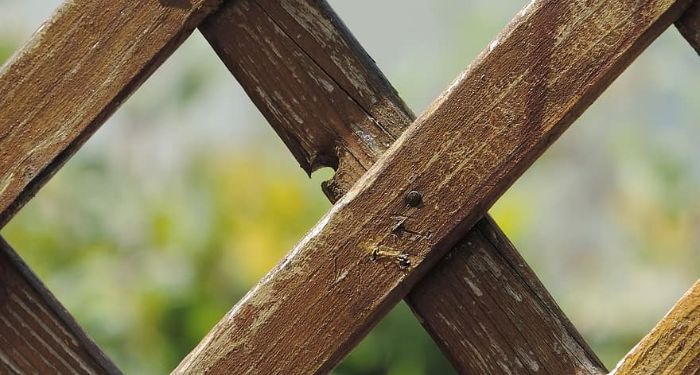 Lattice or jaktop fence panels are not the best options if you are looking for increase privacy as the holes are their main characteristic. They are also not as durable as other fence types, as they are usually for decorative purposes.
Provides great support for climbing plants
Not as vulnerable to high winds
Attractive looking styles
Cons:
Doesn't provide as much privacy due to the lattice
May not be as secure as other options of fencing
How Much Does It Cost for Fence Maintenance?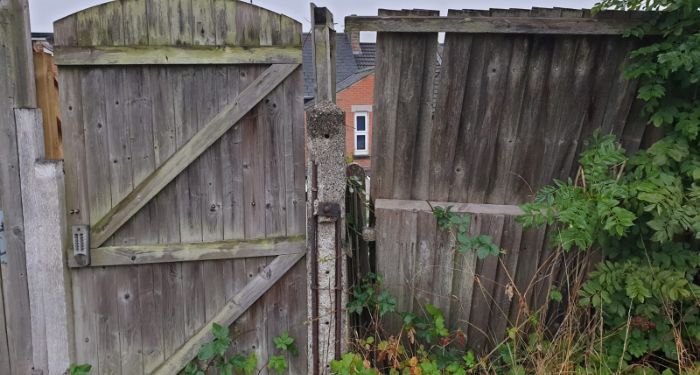 To ensure your fences are long-lasting, you should try to maintain them regularly. There are various fence maintenance jobs you should consider including:
Sealing Fences
To prevent moisture build-up and rot, you should try to apply a sealant to your fences every two to three years. This will protect the wood while also helping to maintain the aesthetic. The cost to hire a professional to seal your fences is around £10 per square metre.
Painting Fences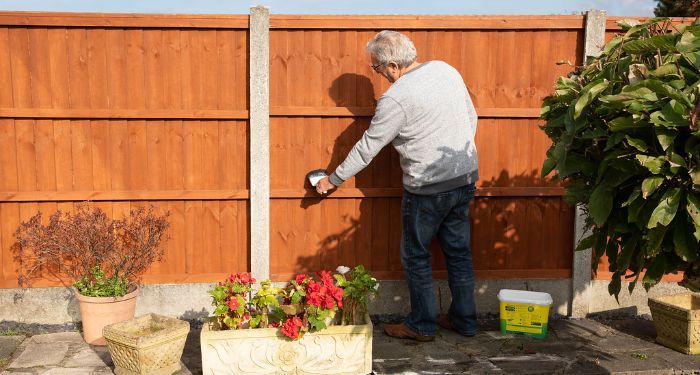 To enhance the appearance of your fences and protect them, you can hire a painter or gardener to re-paint your fences with paint or wood stain.
Some fence paints offer you shade options so you can change the colour of your fences or you can opt for a wood stain which can help to enhance the appearance of the natural wood. Painting fences usually costs around £170 to £270, although the price will depend on the type of fencing and how many panels you have.
Fence Repair Costs
If you have any damage on your fences, you could consider having them repaired. Some common fence repairs include: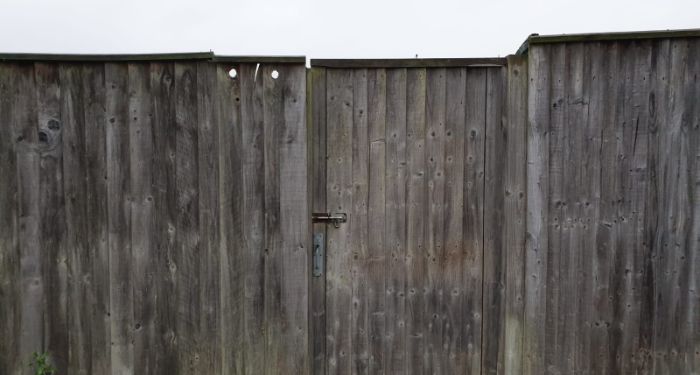 Broken Arris Rail
Fence panels can come loose, especially during harsh weather condition where the wind may force arris rails out of place. Arris rails are the horizontal pieces of wood that are installed on the back of the fence to secure the installation.
To repair a broken arris rail, you will need an arris rail bracket which costs around £1.50 to £4.50 each and decking screws to hold the wood in place. You can also consider hiring a fence installer who will charge around £7 to £15 per hour to complete the job.
Rotted Fence Post
Over time, your timber fence posts may rot in certain places, which can cause your fence installation to fall apart.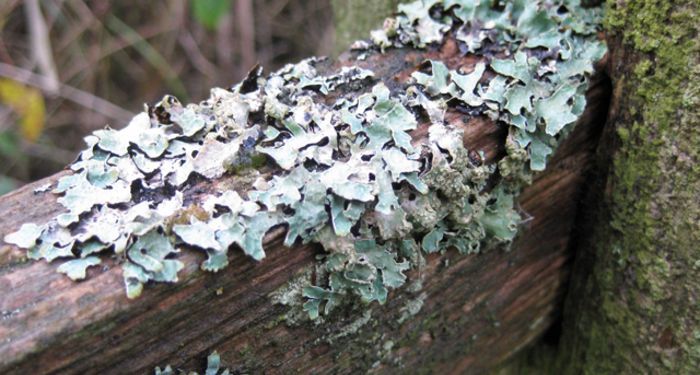 To repair a rotted fence post, you can hire a professional who will reinforce your timber posts by installing a concrete spur against the non-rotted parts of the post. They may charge an hourly rate for this or for several post repairs they may charge around £150 for the day.
How Much Does It Cost for Fence Removal?
If several of your fence panels or posts are damaged, then you will need to have them removed and replaced. Your new fence cost should include fence removal, which normally costs around £400 plus waste disposal costs which range from £10 to £50.
FAQs
Q: Which side of the fence are you responsible for?
A: There is no official rule in place that deems which side homeowners are responsible, so before having fences installing, you should check your house deeds for boundary regulations.
Those who live in terraced or semi-detached homes usually discuss fencing with their neighbours and often split the bill when having new fences installed.
Q: What size do fence posts come in?
A: Fence posts are usually measured in millimetres, with the most common sizes, including 75mm x 75mm and 100mm x100mm. The size will depend on the type of fence panels you choose, as some fences require smaller or larger fence posts to supports the installation.
Q: How deep should fence posts be buried?
A: A: When installing fence posts, they must be buried in the ground to make sure the installation is secure. To make sure they are installed properly, it is important that the post hole is three times wider than the width of the post.
Q: How high can a fence be without planning permission?
A: Under planning permission regulations, your fence installation must be under two metres in height to avoid applying for planning permission. However, if the fence is located near a road, it may need to be lower than one metre.
Q: Are fences classed as shared property?
A: Fences are technically not classified as shared property; however, for those living in terraced or semi-detached properties, you will more than likely share a fence with your neighbour.
While it is not technically shared property, you should check with your neighbour before making any changes to see if they are happy or are willing to split the cost.
Sources