How Much Does a Gardener Cost?
Maintaining the appearance of your outside space throughout the year is highly important, yet we frequently lack the time, energy, or experience to do it.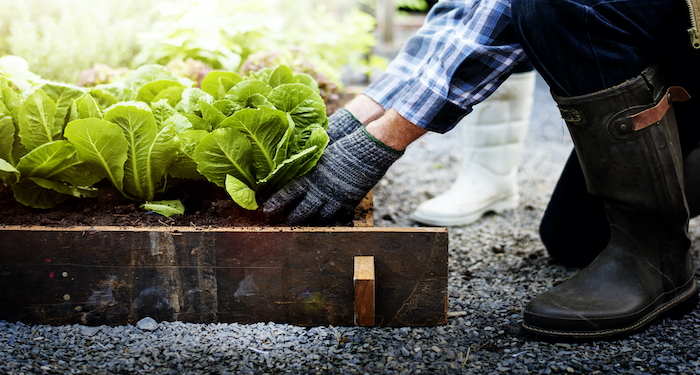 Garden maintenance is one of the best ways to improve your home's kerb appeal.
If you're looking to have your garden maintained or renovated, it's best to know how much a gardener will cost before you employ one.
How much can I expect to pay for regular garden maintenance work?
Regular garden maintenance costs vary greatly depending on where you live, the size of your garden, the quantity of work necessary. The average hourly rate for a gardener is between £12 - £59 per hour.
Regular maintenance work is frequently charged by the hour on a continuing retainer basis, but larger garden tasks are usually billed as a set quote.
Larger gardens necessitate a lot of frequent maintenance. Cutting and feeding the grass, leaf blowing and collection, weeding, watering, hedge trimming, plant pruning, patio and driveway cleaning are all common gardening jobs.
Gardener prices are typically higher in London compared to other parts of the UK.
The cost of regular garden upkeep is typically between £30 - £50 per visit. Mowing, weeding, and trimming will all be part of this.
You'll normally be charged an hourly fee for more groomed work or a one-time clean-up, with most professional gardeners charging in the range of £200 - £250 per day, or £25 - £30 per hour.
It will also depend on the size of the garden, with smaller gardens measuring 6 x 4 metres costing between £30 - £300, and larger gardens measuring 8 x 6 metres costing around £50 - £350.
Larger gardens, measuring 12 by 8 metres or more, might cost anywhere from £80 - £800 more. These prices may vary depending on the state of the garden, since a well-kept garden will take far less time than one that is overgrown.
There are many different types of gardening work so gardening fees can vary by quite a lot.
Some other gardening tasks may include:
The price you can expect to pay for these types of ad hoc jobs will vary, depending on the quality of the materials and the length of time that the job takes. However, you can typically expect to pay around £200-£250 per day, or £25-£30 per hour.
As with any garden work, there may be some significant garden waste, particularly if you are having your garden cleaned up for the first time in a while. This means you may need to factor in the cost of garden waste removal. This can range from around £70-£200, depending on the amount of waste.
What about more specialised garden work?
In some cases, you may be interested in a more specialised type of gardening work, such as Japanese knotweed removal. This is a very difficult job that will require a certain level of skill and knowledge to complete.
With this in mind, you will have to hire specialists to carry out this type of work. You can expect this to cost around £500-£2000, depending on the size of the affected area.
Gardener Prices
The table below shows the average gardening costs:
Tradesperson Costs for Gardener Jobs
The tradesmen costs usually depend on the size and the type of job it is. However, they usually have an average price. Here we will talk about the average tradesmen costs for gardening.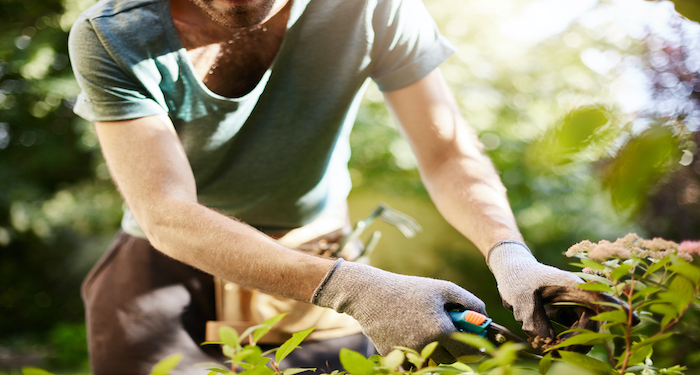 Most tradespeople are paid a wage rather than a salary because a salary normally entails a set payment, which is not the case for tradesmen who are typically paid per week or hour. A typical gardener earns £21,000 a year on average.
The income of a gardener is determined by how many customers they have and where they provide their services. For example, gardeners working in a city may only earn £18,000 per year because there are fewer homes with gardens, whereas gardeners working in suburban areas may earn up to £27,000 per year.
Most gardeners charge by the hour. Hourly fees can range from £12 - £59 per hour for general cleaning up to £90 - £120 per hour for hedge cutting.
Labour rates are also determined by the area and size of the firm you choose. For example, large companies in the north of England charge roughly £30 - £40 per hour, while a medium-sized garden maintenance company can charge around £45 - £50 per hour.
How Long Do Gardener Jobs Take?
The timescale for gardening depends on the type of the job. The cost of a job will also vary based on the amount of time it takes to complete it.
Small gardens, for example, can take anywhere from 3 to 6 hours to complete, while a large garden can take up to 2 days. Here we will discuss the different timescales of the different jobs.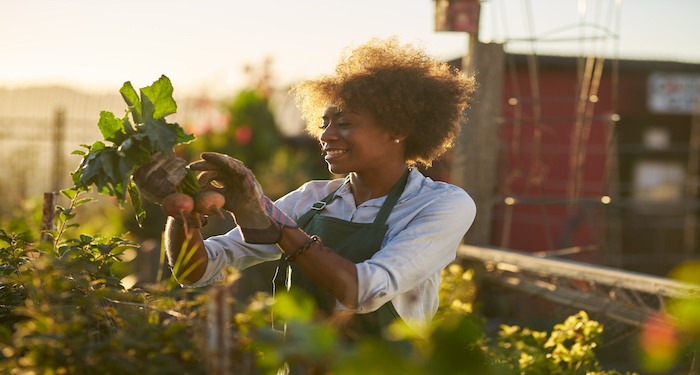 To have a tradesperson come in and mow your lawn will take around 30 minutes – 2 hours, depending on the size of the garden and the state your garden is in.
To cut hedges can take 4 hours or up to a day to finish. Pruning and weeding tales around 1 – 2 days, laying a turf can take 1 – 3 days, laying a patio can take 3 – 5 days and laying decking can take 1 – 2 days.
For a general clearance, it would take 2 hours or up to 1 day depending on the size and the amount of removal needed. A tree stump removal can take 4 hours or up to 1 day depending on the type of tree or the thickness of the stump.
To install artificial grass, it can take anywhere from 1 day up to a week to finish. To fit a garden fence, it can take up to 1 to 3 days this depending on the number of fences being fitted and the size of the garden.
The information on the timescales of the different jobs are included in the table below.
| Job | Timescale |
| --- | --- |
| Lawn mowing | 30 minutes – 2 hours |
| Cutting hedges | 4 hours – 1 day |
| Pruning | 1 – 2 days |
| Weeding | 1 – 2 days |
| Laying turf | 1 – 3 days |
| Laying a patio | 3 – 5 days |
| Laying decking | 1 – 2 days |
| Cleaning | 2 hours – 1 day |
| Tree stump removal | 4 hours – 1 day |
| Artificial grass | 1 – 7 days |
| Installing garden fences | 1 – 3 days |
| Installing a pond | 1 – 8 days |
Types of Gardener Jobs
Here we will go through the different types of jobs and what they involve
Landscaping Costs
Landscaping refers to the planning, creation, and maintenance of an entire garden.
Landscaping is a good option if you want to fully rebuild your yard, transforming what is currently a primarily naked lawn and unused patio space into something you can enjoy.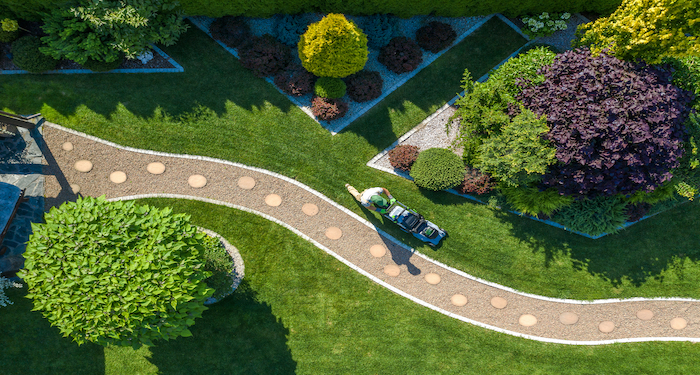 Landscaping jobs include turfing, which costs between £150 - £850, decking, which costs around £1,000 - £9,000, and fencing, which costs between £500 - £1,000.
Landscapers are also capable of constructing garden walls, which cost between £920 - £1,900, and sheds, which cost between £700 - £1,000. They also offer gardening services, such as tree and hedge pruning, which range in price from £90 - £330.
Hedge Trimming Costs
Hedge cutting, also known as hedge trimming, is the process of removing overgrown shrubs and portions of a hedge to make it look cleaner. Hedge pruning can also improve the health of your hedge by preventing damage from overgrowth, such as the hedge becoming deformed.
If you have hedges in your garden, you must have them trimmed regularly. When hiring a gardener to trim your hedges, they will question you about the size and how much you want to cut off before starting the job.
They will either utilise a raised platform to reach higher places or a long-reach hedge trimmer to correctly cut the hedges. They will guarantee that they do not remove more than 30cm off the intended form and size when cutting the edge.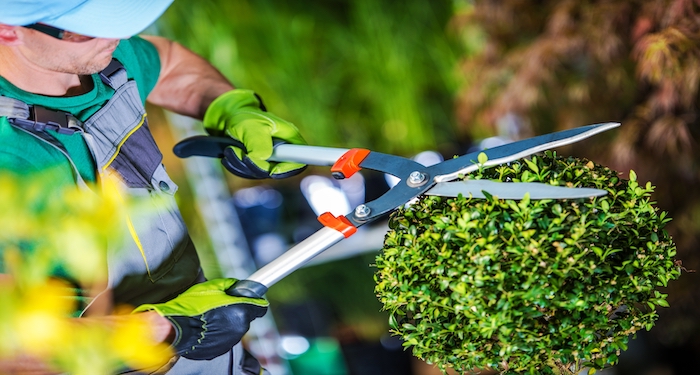 A little hedge will cost between £100 - £170 to remove, whereas a medium to big hedge will cost between £225 - £425 to remove.
For a 10-metre hedge, the cost is around £125 - £175, £175 - £225 for a 20-metre hedge, £225 - £275 for a 30-metre hedge, and £275 - £325 for a 40-metre hedge.
Weed Removal Cost
A professional gardener will weed your garden by applying a weed killer chemical to the grass and a different weed killer to your garden path to eliminate weeds.
They will then return after 24 hours to clear the weeds using a digging hole, being careful not to go too deep as this could harm the soil. Depending on the state of the garden and the time of year, they will repeat this operation every three months or so.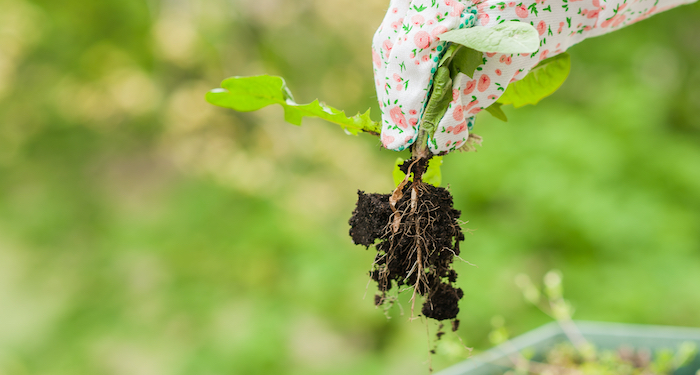 Most gardeners will not charge a separate rate for weeding because it is just one of many garden tasks they perform. This may also apply to weed spraying, however, in this case, you will be charged for the weed spray as well.
Garden Edging Costs
Garden edging is the process of constructing a border around your grass or flowers to improve the appearance of your garden. To accomplish this, they will use an edging tool to cut a line into the dirt in any form to create a border look. The edging line will next be deepened by 4 to 6 inches with a spade.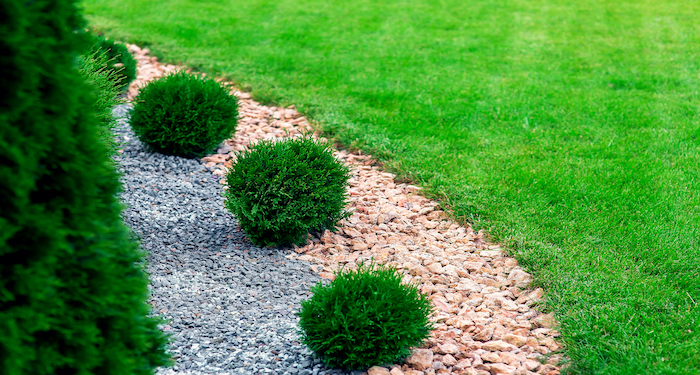 Next, they will remove the turf from the inside of the edging line and cut any surplus grass with shears once the edging area has been decided.
They will apply mulch to prevent weeds from developing along the edging, which will not only prevent weed development, but will also add a darker shade to the edging, improving the appearance of your lawn or flower beds.
Laying Woodchip Costs
Wood chips can be used to keep weeds at bay while also improving the aesthetic of your landscape. To spread wood chips effectively, a gardener should first remove any grass or weeds from the area, then smooth over the soil once they're gone.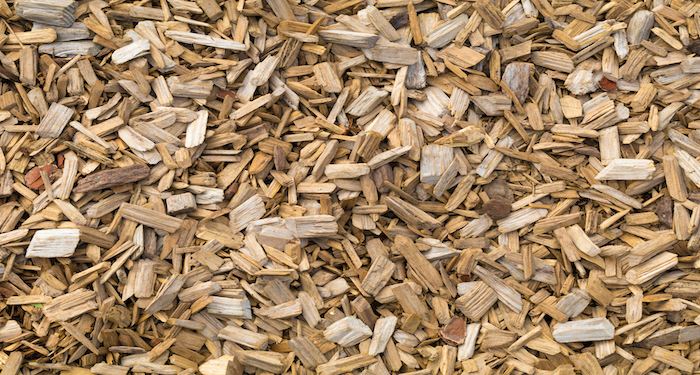 To prevent weed growth, landscape cloth will be laid on top of the soil. Spread wood chips around flower beds, trees, and plants in the soil. After that, place the wood chips on top of the fabric, ensuring that there is at least a 3- to 4-inch layer.
After that, the wood chips will be spaced out, with at least a 6-inch spacing between trees and shrubs and 2 to 3 inches between plants. They can then be raked to ensure that they are smooth and level, before being lightly tapped in place with a shovel.
Laying Artificial Grass Costs
If you prefer artificial grass to turf, you'll need a contractor to remove any existing turf and install a sturdy surface. Smoothing, levelling, and cleaning the area will be required, with a depth of no more than 10cm. After that, a weed killer should be sprayed on the area, followed by the installation of a weed membrane.
Because artificial grass cannot be planted directly on top of dirt, a 20mm aggregate should be spread over the surface and compacted with a roller. A fine layer of stone, around 6 to 14mm thick, will be added as well, with a depth of no more than 40mm. If necessary, this should also be topped up and compacted.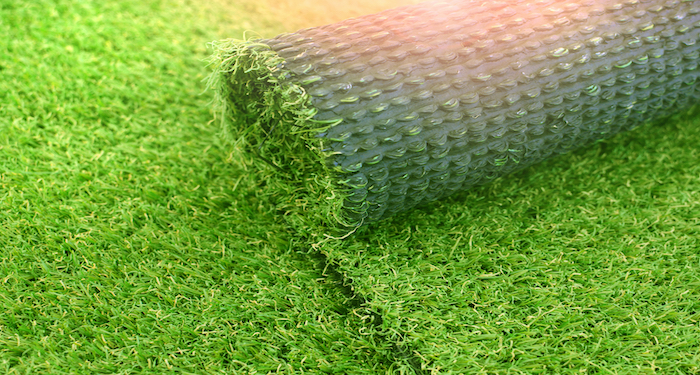 Following the installation of the sub-base, the artificial grass should be laid out and left for 2 to 3 hours. Following this, the grass will be manicured to the exact length you desire.
Two pieces of grass may need to be linked with jointing tape and adhesive in larger gardens. After the grass has been secured, it should be brushed to keep it smooth and tidy.
A 30m2 artificial grass lawn installation would cost between £1,650 - £1,800, depending on access to the area, the current substrate, and the quantity of trash generated by the artificial grass. However, this may vary if you choose a more premium option.
Generally, larger artificial grass installations command a higher price per square metre, while installation costs for extremely modest gardens start just under £800.
Laying a Patio Costs
The individual you employ will make sure the area is completely prepared before installing a new patio. This may entail dismantling an existing patio and digging a trench at least 150mm deep throughout the entire patio space, ensuring that the dirt is completely compacted.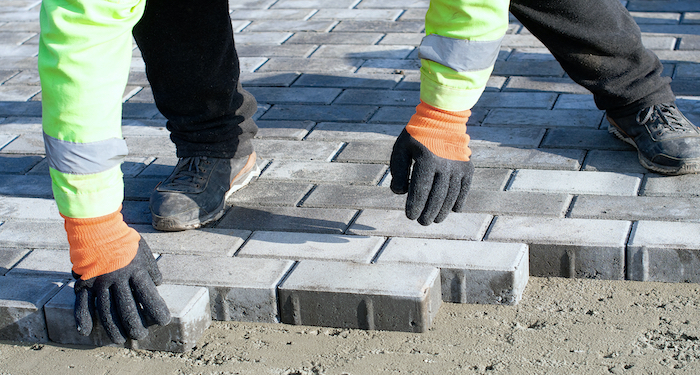 After that, a sub-base can be added and smoothed out, ensuring that it has a depth of roughly 100mm.
The patio material will then be blended and prepared. For example, a concrete patio would require a doughy texture, created by mixing three parts sand and one part cement with water. After that, a 40mm coating of this should be put to the patio bed.
Patio slabs can be put down once the sub-base layer has been installed and dried. However, when installing them, the gardener will dampen them to prevent the under-layer from drying out.
Once the slabs are in place, tap them down with a rubber mallet to fix them, ensuring that there is at least a 10mm gap between each slab.
After that, the patio should be hosed down and allowed to dry for about 24 hours. To prevent movement, a trowel will be used to fill the gaps with a jointing material when this period has passed.
The cost of laying a patio in a 20 square metre area ranges from £900 - £2,500 on average. This pricing includes the cost of excavating the area, installing the foundations, and purchasing and laying the patio slabs.
Budget choices include concrete, and brick patio slabs which start at £15 per square metre. Premium patios are normally made of slate, which ranges from £900 - £4,000 for installation, while a stone patio can cost up to £4,600.
FAQs
Q: What is a landscape gardener?
A: Landscape gardeners are the creative and practical workhorses who construct functional and beautiful gardens for a wide range of clients, including local governments, universities, private businesses, and individual customers.
Briefing and design are the two key elements of a landscape gardener's creative process. They plant a variety of trees, bushes, flowers, shrubs, and other flora.
It's not all about the plants for a landscape gardener. They'll also be skilled in erecting fences, gazebos, decking, and patio slab placement. They might even oversee adding lighting, furniture, and other finishing touches to the garden.
Q: Do gardeners need insurance?
A: Gardeners' public liability insurance protects a gardener and the homeowner if they injure someone or damage property while gardening. It's one of several types of insurance that gardeners should think about.
Q: What is garden maintenance?
A: Garden maintenance entails taking care of your garden, which usually involves frequent grass cutting, weeding, watering, fertilising, and cleaning your pathway.
The tasks will differ depending on the nature and size of your garden, since some may feature food plants that need to be cared for, while others may have no plants at all.
Q: Are landlords responsible for garden maintenance?
A: Garden upkeep responsibilities in rental residences are usually included in the conditions of the tenancy agreement.
Some landlords may offer garden maintenance, and are therefore responsible for upkeep, while others may not. As a result, it is the tenant's responsibility to look after their garden and, if necessary, hire a gardener.
Q: How do you get quotes for garden work?
A: Before choosing the perfect gardener, you should always get at least three quotes. A gardener would most likely need to visit your home and evaluate your garden before presenting you with a quote. Always get written quotations and a cost breakdown so you can make an accurate comparison for each aspect of the gardening jobs.
Sources