How Much Does Garden Clearance and Waste Removal Cost?
The cost of having garden debris removed will range from £70 to £200. The cost, however, will vary primarily based on the size of your garden and the amount of waste that needs removing.
The cost of green waste clearance is estimated to be around £100 - £150. The same can be said for the removal of brown waste.
It will cost approximately £0.15 per kg to have soil trash collected.
In terms of soil garden waste disposal costs, you should expect the following:
50kg of waste - £7 - £10
100kg of waste - £15 - £20
250kg of waste - £37.50
500kg of waste - £75 - £80
1000kg of waste - £150 - £200
1500kg of waste - £225 - £250
Garden Waste Removal Prices
There are alternative methods for removing garden waste, including:
Skip Hire
One alternative is to rent a skip and then fill it with your garbage. The cost of hiring a skip ranges from £70 to £450, depending on the size of the skip required.
You can take your time with the work and, if necessary, dispose of additional rubbish at the same time.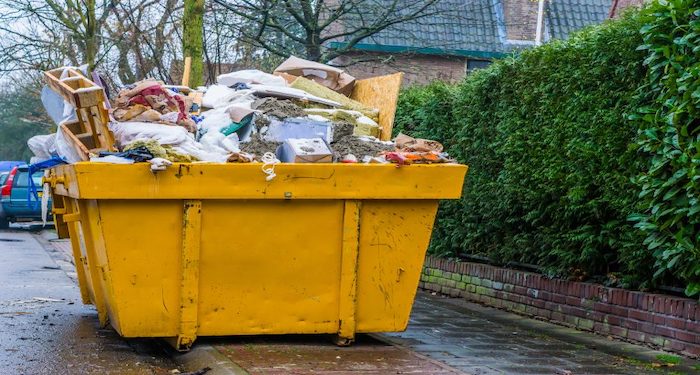 The price will depend on the size of the skip. The below table will sets out the average costs of different size skips.
| Skip SIze | Cost |
| --- | --- |
| 2 yards | £70 - £100 |
| 3 yards | £75 - £110 |
| 4 yards | £100 - £260 |
| 6 yards | £120 - £275 |
| 8 yards | £160 - £370 |
| 10 yards | £180 - £400 |
| 12 yards | £220 - £440 |
| 14 yards | £230 - £450 |
If you need to dispose of a modest amount of garden waste regularly, check to see if your local council offers a garden waste collection service. These are either free or cost between £150 and £200 a year.
When you hire a skip, you will be given a certain amount of time to use it. You will have to pay more if you require it for a longer period. However, renting your skip for a shorter period can often save you money. It's a good idea to discuss this with the skip rental provider.
Several factors influence the cost of garden clearance and rubbish collection, including your location. For example, if you live on a busy industrial estate, your expenses may be lower than if you live in a more remote rural area.
The average cost in Manchester is roughly 10% to 12% cheaper than the national average. Similarly, prices in Liverpool are significantly lower than the rest of the country, with hiring rates almost 20% lower than the national average. Skip hire in Glasgow is around 10%-20% lower than the national average for hiring a skip.
The southeast, on the other hand, has higher rates than the rest of the UK. The cost of living in London is around 12-17 per cent more than the national average. Therefore, it is more expensive to hire a skip in London.
Removal Cost by Volume
The type of trash may also have an impact on the price, as anything that requires specialised treatment, transportation, or disposal is more expensive to manage. Therefore, you will be charged based on the amount of waste that needs to be removed.
The cost of garden waste clearance is sometimes calculated by the volume of waste, as this may require more than one journey or a larger van.
Here are the costs you should consider when hiring waste removal companies that charge by volume:
| Amount of Van Space | Volume (M3) | Cost |
| --- | --- | --- |
| One sixteenth | 0.75 | £45 - £55 |
| One eighth | 1.5 | £70 - £80 |
| One quarter | 3 | £90 - £100 |
| Three-eighths | 4.5 | £120 - £130 |
| One half | 6 | £140 - £150 |
| Five-eighths | 7.5 | £165 - £175 |
| Three quarters | 9 | £200 - £210 |
| Seven eighths | 10.5 | £220 - £230 |
| Full | 12 | £240 - £250 |
Removal Cost by Weight
Some garden clearance companies may set their rates based on the weight of the rubbish. The expenses per tonne can be reduced if you have a high trash disposal requirement and can consolidate services.
Therefore, when you hire a business to remove your trash, the heavy stuff like dirt and bricks will be charged by weight.
Here is a table on the average costs of heavy waste:
| Weight | Cost |
| --- | --- |
| 100 KG | £14 - £16 |
| 500 KG | £70 - £80 |
| 1 tonne | £140 - £160 |
| 1.5 tonne | £210 - £240 |
| 2 tonne | £280 - £320 |
What are the Supply Costs of Garden Waste Removal and Clearance?
If we exclude the expense of labour, you might save anywhere from £30 to £200, depending on how big the task is and how much rubbish you need to remove from your garden.
If you have a lot of yard garbage to get rid of, you'll probably need to hire a skip, in which case the charges are the same as the ones indicated above.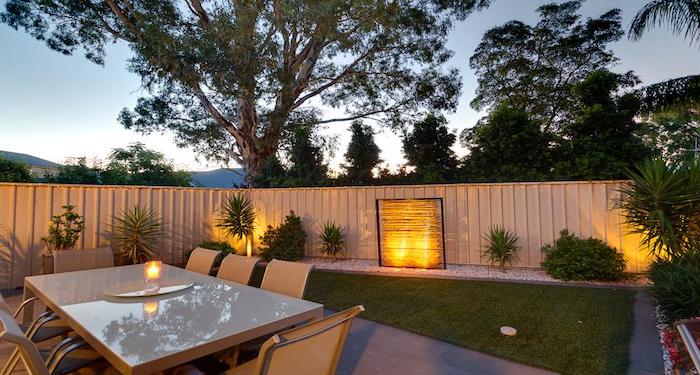 A leaf blower can cost anything from £50 to £100. If you need to buy a new lawnmower, expect to spend between £50 and £500, though some can cost up to £1000.
A hand trowel will likely cost between £5 and £10; a pruner will cost between £10 and £230, and a hedge trimmer would cost between £30 and £60.
The total cost of garden garbage disposal, whether done by hand or by experts, is determined not only by the type of waste but also by the size of the garden and the convenience of access.
The table below sets out the supply costs with no labour charges included.
| Supply | Cost |
| --- | --- |
| Leaf Blower | £50 - £100 |
| Lawn Mower | £50 - £1000 |
| Hand Trowel | £5 - £10 |
| Pruner | £10 - £230 |
| Hedge Trimmer | £30 - £60 |
What are the Additional Costs of Removing Garden Waste?
When it comes to trash collection charges, there are a few elements that can drive up the price.
It's also a good idea to think about other jobs you can undertake at the same time, as they'll likely generate extra garden debris. As a result, combining multiple jobs would be far more cost-effective.
Here are some of the most common jobs you may wish to consider:
Landscaping
If you want to improve the appearance of your exterior, you need to think about the expense of landscaping garden jobs.
Turfing, which costs between £150 and £850, decking, which costs between £1000 and £9000, and fencing, which costs between £500 and £1000, are all examples of landscaping.
Landscapers are also capable of constructing garden walls, which cost between £920 and £1900, and sheds, which cost between £700 and £1000. They also offer gardening services, such as tree and hedge pruning, which range in price from £90 to £330.
Professional landscapers charge between £100 and £180 per day or between £8 and £15 per hour for lesser works. Landscapers charge varied prices for different projects. For example, turfing costs roughly £30 to £40 per square metre in labour.
The price of landscaping is also determined by the timeframe since the longer landscapers spend on a job, the more expensive it will be. Turfing takes between 4 to 8 hours for a small 10 square metre garden and up to 3 days for a shed larger than 100 square metres.
Landscapers should take one to two days to install eight fence panels for a new fence, but any more than that could take up to five days.
Hedge Removal
A little hedge will cost between £100 and £170 to remove, whereas a medium to big hedge will cost between £225 and £425 to remove. For a 10-metre hedge, the cost is around £125 to £175, £175 to £225 for a 20-metre hedge, £225 to £275 for a 30-metre hedge, and £275 to £325 for a 40-metre hedge.
Hedge trimming costs between £150 and £200 for a 10-metre hedge, £200 to £250 for a 20-metre hedge, £250 to £300 for a 30-metre hedge, and £300 to £350 for a 40-metre hedge.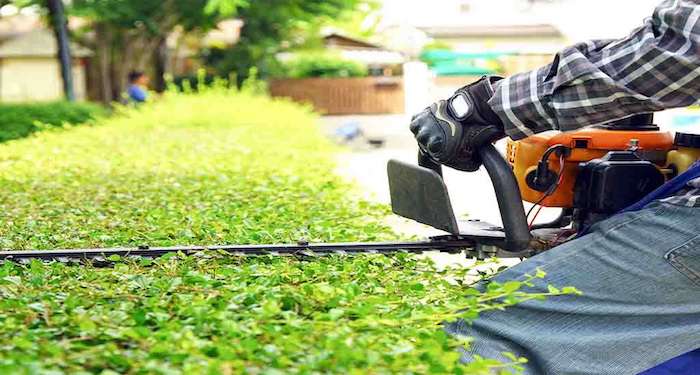 Depending on the size and type of hedge, the number of tradespeople on the job, ease of access, and whether the contractor(s)/company charges per hour or metre, costs might vary dramatically. Hedge cutting and pruning would be more likely to fall under this category.
Another significant cost aspect is your location. In certain sections of the country, such as the southeast and London in particular, labourers charge higher rates. Contractors in Scotland, the north of England, and Northern Ireland, on the other hand, typically provide lower rates.
Most hedge maintenance work does not require any supplies. It typically range from £40 to £70 for labour.
Hedge upkeep costs between £20 and £40 per hour, or £2.50 and £5 per metre. The ease of access, the number of hedge cutters hired, the time it takes to do the operation, and whether any additional work is required before or after are all factors that can influence the labour cost of hedge maintenance work.
As previously stated, the length of the project typically influences the labour cost and is thus quite important to the overall cost of such work. A small hedge takes half a day to a day to remove on average. A medium to large hedge, on the other hand, will likely take between three-quarters of a day and two days to clear.
Laying Turf
Before the new turf can be installed, ground preparation may be required, such as removing an existing lawn and spraying the area with weed killer. They should also inspect the topsoil depth, which must be at least 100mm before new turf may be laid. After that, the earth should be loosened, compacted, and levelled to guarantee that it is smooth.
Following the preparation, the turf can be laid out along a straight edge. The turf will then be staggered row by row to produce a brickwork effect.
They'll tap the edges with a rake once it's all spread out, and any visible fissures or exposed turf should be filled in with light dirt. The edges of the lawn should also be cut to the exact size and shape you desire to guarantee everything looks closely.
Dwarf ryegrass turf will likely cost between £2 and £7 per square metre. When buying creeping red fescue turf, expect to pay between £3 and £6 per m2. Annual meadow grass turf costs between £10 and £20 per m2, while the exact price will vary depending on the product.
It usually takes around 4 hours to 3 days for a tradesperson to lay turf. The length of time depends on the size of your garden and the amount of grass that needs to be laid. The state of your garden and its accessibility will determine how long it takes to lay turf in your garden.
Fence Installation Cost
If your old fences are broken, or you want to improve your home's seclusion, you should think about the cost of fence panels and posts.
The cost of installing a garden fence varies based on the size and type of fence panels you select. As a result, a 4-foot fence will typically cost between £550 and £1,100, while a 6-foot fence will cost between £700 and £1,700.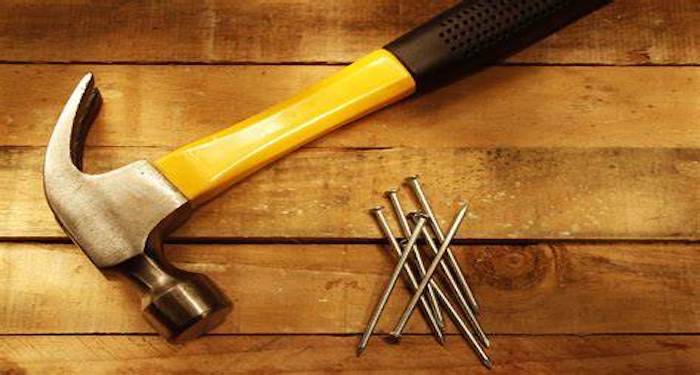 For a 36-foot fence installation, a fence installer's average daily rate is roughly £300 to £400 per day. Expect to pay roughly £750 to £1200 in labour for fencing that is around 200 feet long. Some fence contractors may charge an hourly rate ranging from £7 to £15.
The cost of replacing a fence is also determined by the time it takes to install new fences. The length of time will be determined by the size of the fence and the materials utilised. A 36-foot fence system with or without fence posts, for example, should take about one day to install, whereas a 200-foot fence installation could take two to three days.
Tradesmen Costs for Garden Waste Removal
It's tough to estimate the cost of garden work, although most gardeners charge by the hour. Hourly fees for general cleaning can range from £15 to £20 per hour to £90 to £120 per hour for hedge cutting.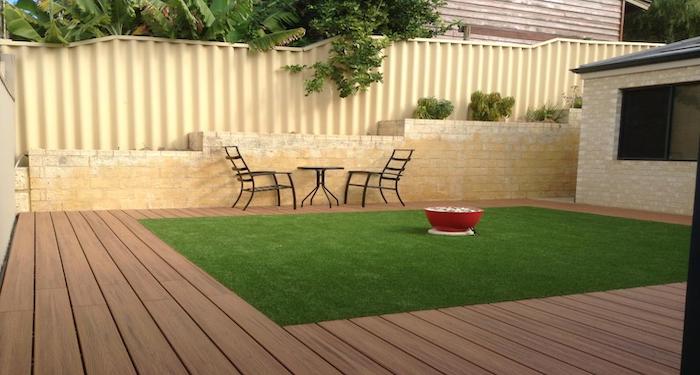 The gardener cost of labour is also determined by the area and size of the firm you choose; for example, large companies in the north of England charge roughly £30 - £35 per hour, whereas a medium-sized garden maintenance company can charge around £45 - £50 per hour.
The cost of a task will vary based on the amount of time it takes to complete it. Small gardens, for example, can take anywhere from 3 to 6 hours to complete, whilst a large garden can take up to 2 days. The table below will show the average cost with the duration of the job.
How Long Does It Take to Clear Garden Waste?
The cost of a task will vary based on the amount of time it takes to complete it. Small gardens, for example, can take anywhere from 3 to 6 hours to complete, whilst a large garden can take up to 2 days.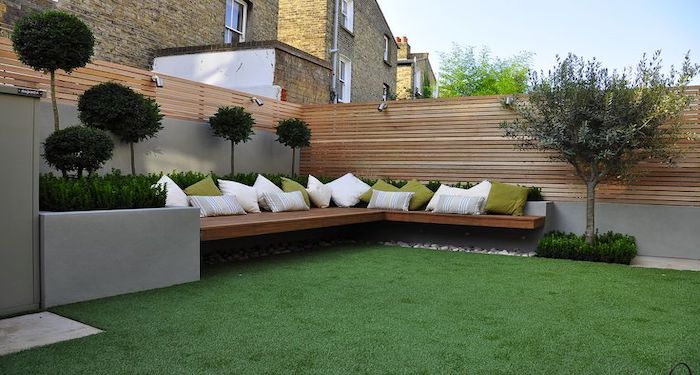 Various jobs will require different amounts of time. The table below shows the duration it takes for garden waste removal needed.
| Weight of waste | Duration |
| --- | --- |
| 50 kg | 5-10 minutes |
| 100 kg | 15-20 minutes |
| 250 kg | 25-30 minutes |
| 300 kg | 35-40 minutes |
| 500 kg | 45-50 minutes |
| 600 kg | 55-60 minutes |
| 750 kg | 65-70 minutes |
| 800 kg | 75-80 minutes |
| 1 tonne | 85-90 minutes |
Types of Garden Waste Removal
If all the garbage in your garden is garden waste or garbage generated by gardening, the expenditures will be rather modest. The fee will be higher if you have other items in your garden to dispose of such as old flowerpots, broken furniture, or sheds. You'll also have to pay more to get rid of soil because it's heavy and difficult to move.
Here are a few examples of waste removal services.
Recycling
Recycling is one of the most environmentally friendly techniques of disposal because it helps to protect the environment. Metals, PVC, PP, LDPE, glass, and a variety of other materials can all be recycled.
Recycling prevents waste from entering landfills or aquatic bodies by repurposing garbage into valuable components. Many organisations and towns have made it simple to recycle things by using labels that indicate whether a product is recyclable.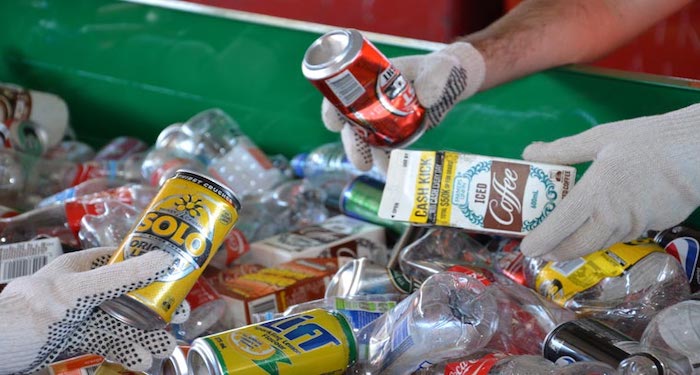 The best part about this waste disposal approach is that it is both cost-effective and environmentally friendly. It saves the government money on trash programmes, creates thousands of employees, and has the potential to earn a lot of money. Simply deliver recyclable material to the nearest recycling centre to earn money from recycling.
Pros:
Cost-effective
Easy to do
Environmentally friendly
Cons:
Animal Feed
Your pet can be a very efficient waste disposal system. Rabbits and hamsters, for example, will cheerfully eat any crumbs you give them. Dogs, on the other hand, will consume a wide variety of food waste, including huge meat bones. If you have animals, make sure the remaining food is suitable for them.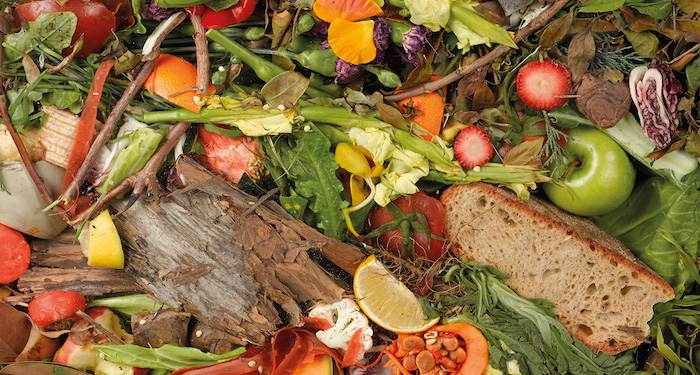 Pigs are the most effective food waste disposal agents since they eat almost anything. Overall, animals are excellent at minimising the quantity of food waste produced by a family. The animals do not have to be yours. Simply find someone who has livestock and work out a waste disposal plan with them.
Pros:
Eco- friendly
Less waste
Cheap
Cons:
Biological Reprocessing
This is one of the most effective ways to deal with various types of organic waste. Shredded paper, onion peels, fruit rinds, and other organic waste make excellent compost or mulch for any garden. Paper, food, and plant products are the only commodities that can be treated using biological reprocessing.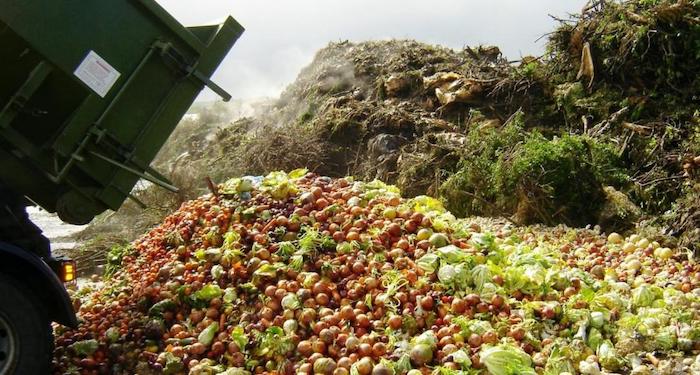 Composting waste can be done in a variety of ways. Whether you want compost for industrial materials or residential piles, the process employed to break down food or paper waste depends on the final use. You can get waste gas for energy production by biological reprocessing in addition to composting or mulching.
Pros:
Effective
Eco-friendly
Enhances the structure of the soil
Cons:
Incineration
This form of waste disposal entails throwing waste materials onto a pile and then burning them. Thermal treatment is another name for this form of waste disposal. Incineration can be done on a large or small scale, and it can be used to dispose of a variety of wastes.
The incineration approach is preferred by most countries with little land. Burning waste items generates energy that can be used to generate heat, electricity, or steam. One disadvantage of this kind of disposal is that it might pollute the air.
Pros:
Cons:
Not good for climate change
Landfill
It is one of the most widely used garbage disposal systems in the world. It entails gathering, transporting, dumping, and burying waste on a specific piece of land.
Authorities work hard to guarantee that each landfill's design is efficient in terms of sanitisation and land utilisation. Nonetheless, landfills are a significant source of health and environmental problems in many cultures.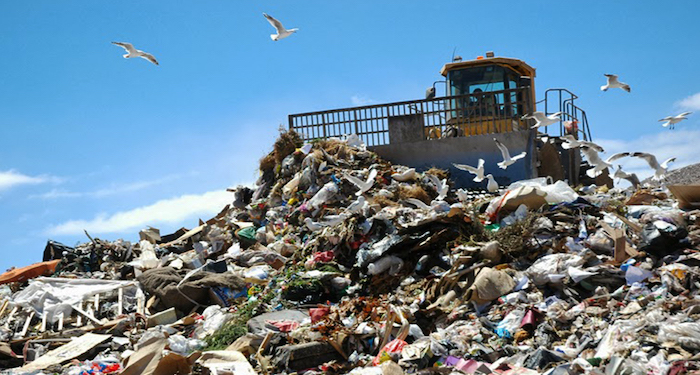 To begin with, the gas emitted by these dumps is always dangerous. All the other four disposal methods are, without a doubt, preferable to landfills.
Pros:
Cons:
FAQs
Q: Can you pay monthly for garden waste removal?
A: Yes, it is very common to be able to pay monthly for garden waste. Most companies allow you to pay them once a month for them to come out and give your garden some TLC.
Q: Do local councils offer garden cleaning services?
A: The old, crippled, or vulnerable may be eligible for garden maintenance assistance from their local government. It is only available if you are physically unable to complete the task and have no other family or friends who could assist you. The service may be charged.
Q: What are the benefits of garden waste removal?
A: Any type of yard trash might be dangerous. As a result of having piles of yard debris laying around, cuts and scratches are common ailments. Its removal will make your house more secure and enjoyable.
It's pointless to have a garden that you can't use. It will appear better and be more fun to use if the rubbish is removed. Getting rid of any waste will also deter any mice or rats.
Q: Do local tips take garden waste?
A: Some municipalities provide a specific garden waste bin and collect it as part of their residential waste collection programme. Garden garbage can be recycled at your local Household Waste Recycling Centre if you don't have this type of pickup service or if your container is full.
Q: What can I put in my garden waste bin?
A: You can usually only put rubbish that is the result of gardening in these bins. Grass clippings, leaves, hedge trimmings, and weeds are examples. To be sure, check with your local municipality, as information varies based on where you live.
Q: What time can you burn garden waste?
A: Bonfires are not governed by any laws. You can have one at any time of the year or day. Except on Bonfire Night, it is considered polite to have bonfires that are blazing no later than dusk.
The current rules prohibit the burning of any garbage that could pollute the environment or affect people's health. Plant-based Garden waste should be the only thing you burn.
Q: Can you use composting for garden waste removal?
A: If you only have green garbage, you might be able to keep it while it composts. This is a great way to dispose of waste in an environmentally friendly manner, while also providing fertiliser for soil and plants.
It's not suitable if you don't have a lot of room, but if you have, and you have the patience to wait (composting can take a year or more), it's worth looking into.
Q: Are landlords responsible for garden maintenance?
A: Garden upkeep responsibilities in rental residences are normally determined by the conditions of the tenancy agreement.
Some landlords may include this service in the contract, implying that they are responsible for regular garden upkeep, while others may not. As a result, it is the tenant's responsibility to look after their garden and, if necessary, hire a gardener.
Q: How much does it cost for regular garden maintenance?
A: Garden upkeep costs vary so widely that estimating a fixed price is difficult. Instead, most gardeners will bill on an hourly basis. However, in London, this rate might range from as little as £15 per hour to as much as £50 per hour.
In addition, most gardeners have a two-hour minimum payment. Gardeners will gladly quote a fixed price rather than hourly rates for larger works.
Q: How to hire a gardener for help with maintenance?
A: Check with local horticultural colleges, garden centres, and nurseries for recommendations of trustworthy gardeners. Garden maintenance gardeners are frequently suggested by word of mouth, and the Gardeners Guild is the best professional organisation representing garden maintenance gardeners.
Before becoming a member of the Guild, gardeners must demonstrate that they have at least one horticultural qualification at Level 2 or higher.
Sources