How Much Does It Cost to Install a Bay Window?
If you are here to find out the cost to remove a bay window, then you will find all that information here too.
So, if you are looking to give your home a new look and make it more appealing, then you will find everything you need to know here.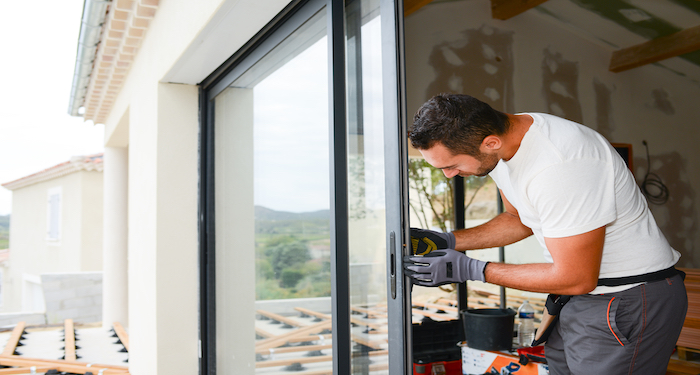 A bay window has three openings, all of which are available in angled projections.
Its general construction also comprises a picture window on one side and two smaller windows on the other. The framework of a bow window is curved, giving it a rounded appearance on the outside of the house.
The price of a bay window is determined by its size and the number of parts it contains. It's important to distinguish between a bay window and the many different types of bay windows, such as bow windows, box windows, and oriel windows.
Box bay windows are mostly used in the kitchen and are custom made to fit the window. Without installation, a box bay window costs between £300 - £600.
In contrast to box windows, full bay windows are substantially larger. At a 45-degree angle, the panels meet. Living areas, dining rooms, and opulent master bedrooms can all benefit from full bay windows. Depending on the style and size, complete bay windows can cost up to £10,000.
In the United Kingdom, the average cost of a 3-section bay window is £1,000 - £1,400. A four-section bay window will set you back roughly £1,500 - £1,800. A 5-section bay window, on the other hand, will set you back around £1,900 - £2,400.
The price of the window plus what a window fitter or contractor will charge you equal the cost of installing a bay window. Some bay window costs include installation, so make sure you read the fine print.
A five-segment bay window with each glass measuring 450 x 1350mm and fully installed security will cost between £1,900 and £2,000.
Asphalt shingle roof parts are used to install bay windows. The cost will rise dramatically if you need to upgrade to copper or other non-standard materials.
Installing bay windows in difficult-to-reach places will raise the price. The upper floor, for example, is not as easily accessible as other portions of the house and, as a result, will require more equipment.
The cost will vary if there are any walls or other impediments in the way. You'll have to figure in the expense of removing them as well, which will be discussed when the contractors give you a quote. However, if you already know there will be roadblocks, you should expect a higher quote.
The southeast of England (particularly London) has prices that are frequently higher than the national average. In places like the north of England, Scotland, and Northern Ireland, the opposite is true.
Bay Window Prices
In the table below, we will breakdown the costs of installing a bay window in your home:
| Installation | Cost |
| --- | --- |
| Three sections | £1,000 - £1,400 |
| Four sections | £1,500 - £1,800 |
| Five sections | £1,900 - £2,400 |
| Fully installed with security | £1,900 - £2,000 |
| Bay window replacement cost | £2,000 |
The option of replacing regular window glass with double glazing will improve your home's energy efficiency and reduce draughts from older windows. The cost of replacing bay windows with double glazing will be higher, but you will save money on your energy bills.
The total cost of replacement will be determined by the double glazing rating chosen. Double glazed bay window costs more than single glazed bay windows.
What are the Supply Costs of Fitting a Bay Window?
Here we will go through the costs of material costs only without any labour charges or additional costs. The type of bay window and the size of bay window you choose will affect the overall cost.
Therefore, if you want to find out the supply costs of fitting a bay window, if that's because you want to DIY the instalment or buy the materials yourself, then you will find everything you need to know here.
In terms of pricing, wood and aluminium are relatively close, but in terms of quality, they are on opposing ends of the spectrum. Timber degrades over time, which is why uPVC and aluminium are replacing it in many applications.
Even when treated, the weather and moisture have an impact. It's also big and heavy, requiring a lot of joint work to keep it stable. Aluminium, on the other hand, is a new material for these types of works, with its lightweight and versatility putting it ahead of wood in the popularity rankings.
The ultimate cost of the job will be influenced by the extent of the remodelling. If you want to extend a 6-foot-wide area, you'll pay less than if you want to extend a 15-foot-wide region. However, you won't know the exact cost until you've had professionals come to your house to measure and calculate how much material you'll need.
uPVC materials for standard 3-, 4-, and 5-panel bay windows, commonly in a circle or bow shape, cost £800 - £1,600, respectively.
This will vary slightly depending on whether you want plain white uPVC or wood-stain, or other treatments on the uPVC. You may normally add £400 to each price for aluminium and lumber to get it in line with the average cost.
For equipment, you will need a tape measure to measure up the window frame. This costs around £1 - £7, a level will set you back by £7 - £20. Fixing screws will cost around £5 - £10, and a hammer will cost you £3 - £20.
You will also need a screwdriver which cost on average £10 - £18. A chisel costs £15 - £30 and a saw which cost £40 - £70. You will also need a silicone gun which will cost you £5 - £15, and a foam gun which costs £9 - £20.
The table below will breakdown the supply costs for fitting a bay window:
| Supply | Cost |
| --- | --- |
| Bay window | £800 - £1,600 |
| Aluminum or lumber | £400 + |
| Tape measure | £1 - £7 |
| Level | £7 - £20 |
| Fixing screws | £5 - £10 |
| Hammer | £3 - £20 |
| Screwdriver | £10 - £18 |
| Chisel | £15 - £30 |
| Saw | £40 - £70 |
| Silicone gun | £5 - £15 |
| Foam gun | £9 - £20 |
What are the Additional Costs of Installing a Bay Window?
When installing bay windows, there are serval additional costs to keep in mind. For example, you might decide you want a new driveway or CCTV installed in your home.
Therefore, we will go through the different additional costs you should expect when having bay windows installed in your own home.
New Driveway
When installing your new bay windows, you might decide you want a new driveway to increase the aesthetic of your home even more.
Or maybe your new bay windows don't match with your old driveway, so you want to replace your old one with a new design. But how much does a new driveway cost?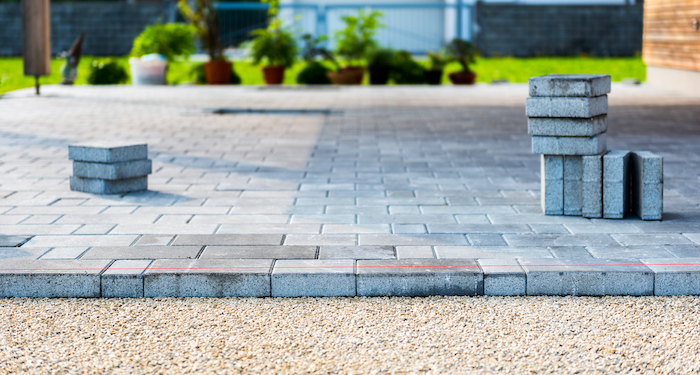 Block paving driveways are becoming increasingly popular to save money while still looking amazing! However, depending on the size of your driveway, you may anticipate paying between £2,100 - £9,000.
However, if you're on a tight budget, tarmac and gravel driveways are the most affordable, starting at roughly £1200.
Kerb dropping, which is lowering the curb to allow a car to park safely and easily on the driveway, is another crucial factor to consider in your new driveway cost budget. If your home is near a major thoroughfare, you'll need to seek planning clearance with your local government.
The average cost of lowering a kerb is from £300 - £600, while the ultimate cost will be determined by the number of kerbs to be lowered and the depth to which they must be reduced.
Installing a driveway gate to complete your driveway and increase your home's privacy is a good idea. This job usually costs roughly £800 - £1000 for a wooden gate, £300 - £500 for a metal gate, and £1,400 - £1,600 for an electronic gate.
The removal of the previous driveway is one of the most time-consuming aspects of driveway installation. This might cost anywhere between £500 - £1,500, depending on the material you choose and the size of your driveway.
This will include breaking up the flooring and removing it with the help of a skip hiring firm, which might cost between £200 - £250.
Please refer to our further information on driveway installation costs, if required.
CCTV Installation
If you want extra protection in your home, then having CCTV installed is probably the best idea you can do. The cost of installing CCTV varies based on the sort of surveillance system you choose.
The number of cameras you install and the type of camera system you select will have the greatest impact on the cost.
Multi-camera systems might cost anything between £350 - £1700. You may anticipate paying between £70 - £2,500 for a single security camera system installation.
The average cost of installing a CCTV system is roughly £350.
A single dome CCTV installation will cost between £80 - £250; a single bullet CCTV installation will cost between £70 - £300; a single C-mount CCTV system will cost between £1,000 - £2,500, and a single PTZ CCTV installation would cost between £150 - £1,000.
Installing a single camera system can take as little as an hour and as much as two hours. A multi-camera system, on the other hand, can take anywhere from a few hours to a full day to install. The installation of a new CCTV system should not take more than a day.
However, if you want to hire a tradesperson to remove your home CCTV system, keep in mind that you will have to pay them for their time. Unless you have a huge number of cameras, the job shouldn't take long.
The uninstallation of your CCTV system should take no more than an hour or two. The cost of removing your CCTV system is typically between £120 - £150.
If you would like further information on this, please refer to our guide on the costs of CCTV installation.
New Front Door
You might decide, like the driveway, you want your windows to match the front of your home, therefore having a new front door installed is a great way to do this.
The type/size of the door, the number of craftsmen, engaged, the convenience of access, and the location of your property are all factors that influence the cost of front door installation.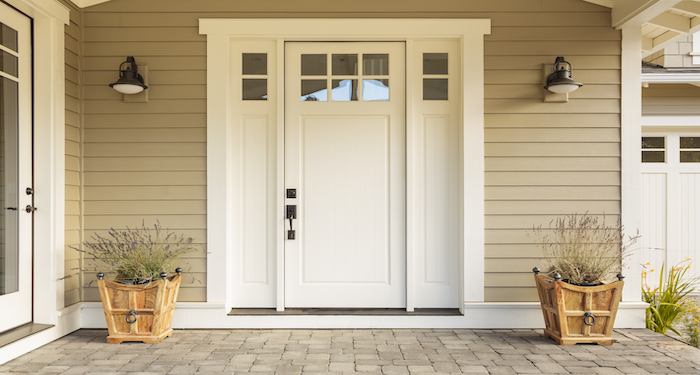 The cost of installing a new uPVC front door range from £300 - £570. A composite door costs between £550 - £2,620, an oak door costs between £350 - £1,920, while a mahogany door costs between £350 and £1,570. A pine front door can cost somewhere between £170 - £1,220, while a custom-made door can cost anywhere between £1,050 - £4,020.
A new front door installation takes 2-5 hours on average, depending on the kind. Accessibility, the state of the installation location, and the number of craftsmen used can all influence how long the job takes.
You may elect to have a front door removed, most likely because you're having a new one placed, but it's also feasible that you're filling it with a wall and installing a new front door somewhere else on your property. If you elect to have your front door removed, the average cost is between £40 - £180.
For more information, please refer to our guide on the costs of a new front door.
Location
In terms of where you live, labour expenses are higher in the southeast (particularly London) but cheaper in Northern Ireland, Scotland, and the north of England. Therefore, depending on where in the UK you live, the costs to install bay windows may differ.
Minimum Fee
Labourers/companies will sometimes impose a minimum charge, either as a stand-alone fee or as part of the expected costs, such as a daily labour fee. Of fact, given that bay window installation can take up to half a day, a daily labour cost is unlikely to apply.
Type/Size
The type of bay window you want to install in your home will be another cost affecting factor. As shown before, some bay windows are more expensive than others. The size you choose to have will also affect the price as the bigger the window, the more it will cost to buy and install.
Amount of Tradespeople
If a second labourer is required for whatever reason, the overall labour costs will undoubtedly increase. At the same time, it would cut the time it takes to finish the job in half, so whether this is a net cost increase would depend on how well the labourers work together.
Tradesmen Costs for Fitting a Bay Window
When having bay windows installed, one of the main costs is labour. Usually, a tradesperson would come out and give you an estimate of the job cost. However, sometimes you could be scammed, or they might be charging more than the average price.
Therefore, we have created this to show you the average bay window installation labour costs without any materials or additional costs included, so you have an estimate on the cost you should be estimating.
However, the area you live in might affect the cost as if you live far away from the contractor. Then they might increase the cost for travelling reasons. So, keep this in mind when hiring a labourer.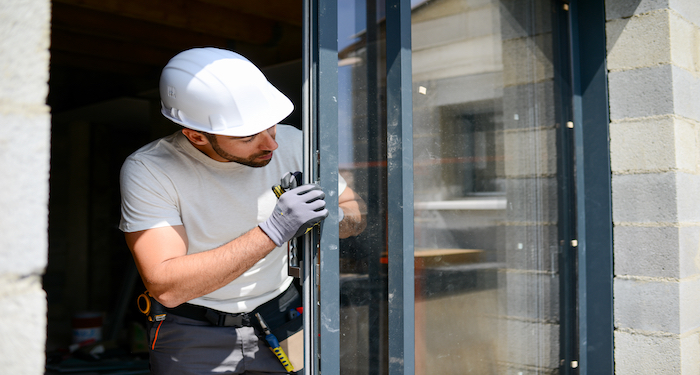 The labour cost of replacing a three-panelled bay window with a uPVC frame is from £375 - £450, with the cost rising to £500 - £600 if the window has four sections, or £625 - £750 if it has five sections.
If you have a three panelled bay window with a painted timber frame, labour charges will be approximately £500 - £600, and if you have a four or five panelled timber frame window, labour costs would be around £625 - £750.
The same pricing estimates apply to an aluminium-framed bay window as they do to a painted wood-framed bay window. To engage two window fitters for the project, you'd pay around £250 - £300 per day in labour charges.
The work may be done by one, two, or even three window fitters in some situations, but it is usually done by two.
The key to hiring the appropriate contractors is to do as much research as possible on the organisation, paying special attention to past client feedback.
A contractor with a long list of dissatisfied customers is a dead giveaway that they're not the perfect fit for you, especially on work as crucial as a bay window replacement.
Before selecting a contractor, make sure they're fully insured, qualified, and certified, and get a few estimates from several companies before deciding on one. This is a wonderful method to get the greatest pricing on your task.
How Long Does It Take to Fit a Bay Window?
The number of windows you want to be installed, the size and the type will all affect the duration to install bay windows. Therefore, it is a good idea to know how long they will take to install.
Due to this, we have created this section to show you the duration it takes to install bay windows, so when it comes to having them fitted, you know what to expect.
A typical window installation should take about six weeks from start to finish. When you sign a contract, the procedure begins. Your installer will most likely be happy to inform you how long it takes to install windows and answer any other queries you may have.
The length of time it takes to install a system varies based on the type of building you're working on. A fresh build may take 1-2 hours per window, whereas a replacement project could take 2-4 hours per window. Keep in mind that a bay window will always have many windows.
Although it may appear that little is being accomplished, there are crucial components of the project that must be completed slowly and carefully to ensure that the windows are level, in line, and correct to avoid any costly alterations once completed.
Different parts of the job will move more quickly than others, particularly when it comes to ensuring the precision and level of the installations. The table below will show the duration to fit a bay window.
| Job | Duration |
| --- | --- |
| Window installation | 1- 2 hours per window |
| Replacement windows | 2- 4 hours per window |
Types of Bay Windows
Different types of bay windows will be perfect for a variety of homes. The style you select will be determined by your preferences as well as the type of bay window you desire for your home. So, in this article, we'll go over the many varieties of bay windows, as well as their benefits and drawbacks.
Box Bay Window
The structure of box bay windows is identical to that of canted windows. The difference is that the side windows meet the front window at a 90-degree angle, giving the building a box shape.
Because of the crisp straight lines and corners, the area they create within the room is likewise box-shaped, which some homeowners love.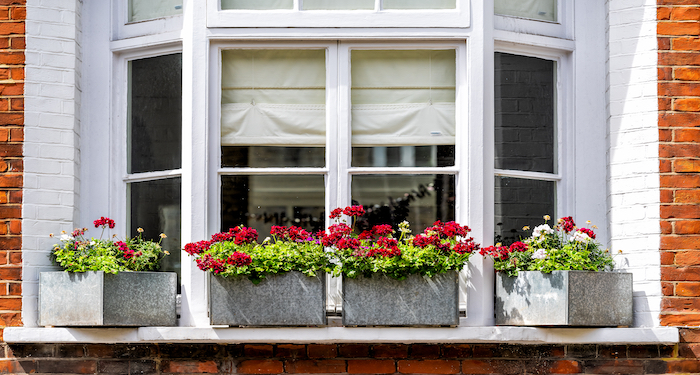 These are typically used to hold ornaments and plants on the windowsill for décor. It normally reaches the floor and is slightly above head height, although there are many varieties to choose from.
Pros
Easy to install.
Allow plenty of light to come into your home.
More windowsill storage space.
Cons
Doesn't have much internal space.
Bow Window
The bow window adds a lovely, rounded extension to the front of your house while also providing additional inside space.
Bow extensions are often floor to ceiling to accommodate the additional space. A bow window, like a huntsman's bow, has a smooth, curved shape. Bow windows give the inside and outside of the house a curved appearance.
Bow windows, which commonly feature four to five sections, let in more light than other types of bay windows. A bow window installation is more difficult than a normal bay window installation.
To properly seal out air and water, bow window installations require a soffit tie-in or a new hip roof.
Pros
More internal space.
Aesthetically pleasing.
Cons
More expensive.
Take longer to install.
Circle Bay Window
Although round bay windows are not as frequent as rectangular bay windows, they are different enough to warrant their category.
Larger panes of glass on three sides of the bay and extra panes above the windows distinguish them. Of all the types of bay windows, circle bay windows have the most complex mouldings and ornamental features.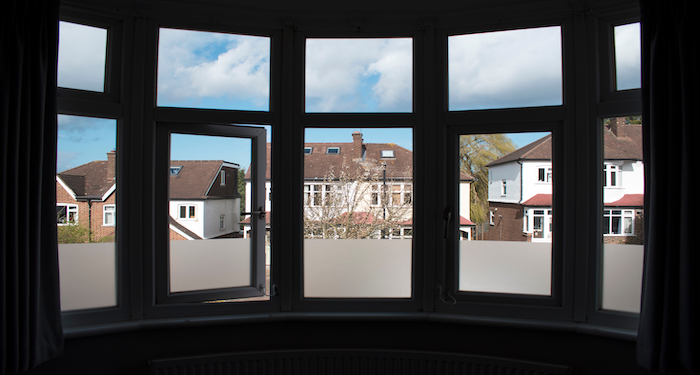 A circle bay window is a newer variant of the bow window that joins several windows into a smooth circular region. They are commonly used to wrap home corners.
A circle bay window is a more modern variant of the conventional bow window, with a smoother circular construction framing the window. Large living rooms and bedroom suites became popular.
Pros
Increased internal space.
Round shape.
Cons
More expensive.
It takes longer to install.
Oriel Window
An oriel window is a bay window that is located on the upper level of a building rather than on the ground floor.
Oriel windows, which are traditionally supported by brackets or corbels, became popular in homes that intended to increase the view from top rooms.
An oriel window significantly extends the size of a room while maximising the usage of limited space. They're a good way to improve a view that's not spectacular but has a nice outlook at the far end of the street.
A beach town, for example, where terraced houses may be crowded onto a street, but the view of the sea at the end is well worth viewing.
Pros
Extra interior space.
Extends out.
Elegant look.
Cons
Not suitable for homes with nothing to look out for.
Benefits of Bay Windows
When choosing your new windows, it is good to know the benefits of what they can bring to your home. Bay windows are a great addition to add to your home, and if you are debating having them installed, then we have created this section to finalise your decision.
Energy Efficient
Most bay windows come with an A+ rating as standard and are made to measure to fit your home exactly and minimise heat loss. The area between these panes is filled with Argon gas, and the spacers are coated with a low-conduction substance to keep more of the heat you pay for in.
Weather-resistant Q-Lon seals are also included with bay windows, which form a tight fit to block out draughts and keep your home warmer in the winter.
Good Security
Because bay windows exceed the level of protection demanded by British Standards, you can be confident that they are safe and secure. For further security, an internal glazing bead prevents the glass from being removed from the outside.
More Natural Light
With the addition of additional natural light, your home will be brighter and healthier. Several scientific studies have shown that natural light improves the quality of indoor air, particularly when combined with real plants and flowers to boost oxygenation.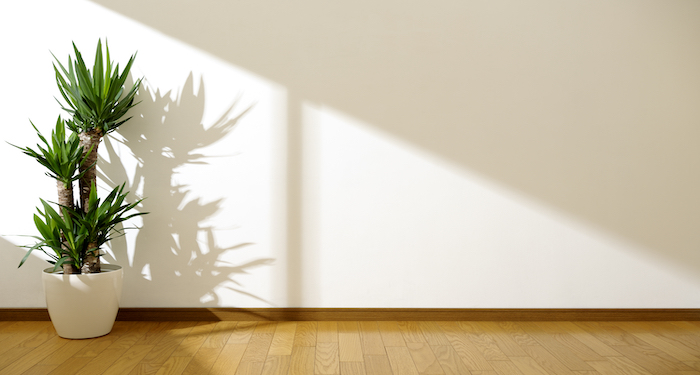 Increase Property Value
Extensions to your home, no matter how large or small, will greatly boost the value of your home if you decide to sell it.
Some people would extend their homes shortly before selling them to get the maximum money out of the transaction. It will also improve your home's curb appeal for any potential purchasers.
More Space
You can use the extra space in your living room for a variety of purposes, including more seats, a work desk, or decorative tables.
This tiny bit of extra space can make a big difference in the overall look and feel of your home, making it appear less cramped and giving you more room to move your furniture around for different looks throughout the year.
How Long Does It Take to Remove a Bay Window?
If you need a bay window removed for renovations or to make way for a much larger extension, you should hire a professional rather than attempting the work yourself. We'll go over how long it takes to remove a bay window as well as how much it costs.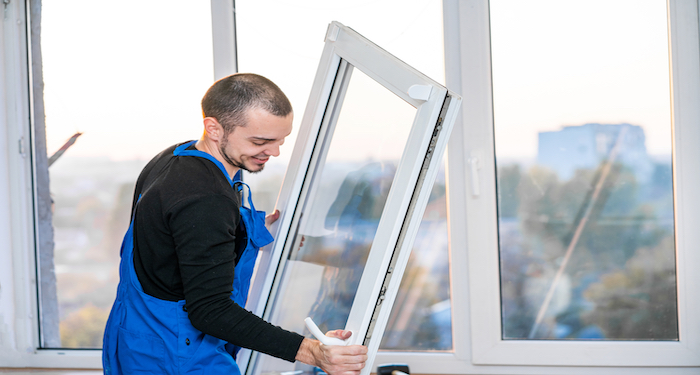 To begin with, these bay windows are exceedingly heavy, and attempting to remove them without prior training might result in serious bodily injury. Second, if done incorrectly, it might cause catastrophic harm to the property.
If you were to hire someone to take out a bay window, expect to pay roughly £150 for half a day's work. This does not include rubbish collection, so hire a skip or hire someone to transport it to a recycling centre on your own.
FAQs
Q: What bay window curtains should you go for?
A: It's crucial to pick the proper length of material for your bay window curtains.
If you have a bay window seat or radiator beneath it, make the curtain length above or just below the sill to avoid the material gathering or blocking any heat.
If the bay area extends to the floor, opt for a full-length curtain drop like the one seen here. This allows each curtain to create a sumptuous look by tastefully framing the window throughout the day.
Q: What is the point of a bay window?
A: A bay window is a window that is built as the outer manifestation of a bay within a structure, with a bay being an internal depression created by the outward extension of a wall in this context.
A bay window is designed to let in more light than a window that is level with the wall line.
Q: Can you install a bay window DIY?
A: Yes, however, if bay windows are not properly installed, they may have structural problems over time. Because bay windows are load-bearing, they can break walls if the foundation settles.
Therefore, it's advised to have your new bay window installed by an AWDI certified window professional.
Q: Do you need planning permission to install bay windows?
A: Bay windows are distinct from regular windows in that they protrude from the house's wall.
You will require planning approval if you are putting additional bay windows to the front of the house. You normally don't require planning approval if you're putting new bay windows to the side and back of your house.
Q: What are the disadvantages to installing bay windows?
A: It may enhance solar heat gain, and it will most likely raise light levels when the sun rises, which could be an issue if you prefer your sleeping quarters to remain dark.
Window treatments may be a little more expensive than typical due to the angles, which may cause installation complications.
Sources