How Much to Wallpaper a Room?
Are you considering having fresh wallpaper added in your home?
Whether you'd like to have wallpaper added to painted walls or existing wallpaper stripped and new wallpaper applied, our cost guide will provide you with a sense of how much you'd need to spend for this common redecoration job.
Why bother with wallpapering? Well one of the main reasons is because there are so many different styles and patterns to choose from, which helps liven up any room, compared to a simple, solid paint colour.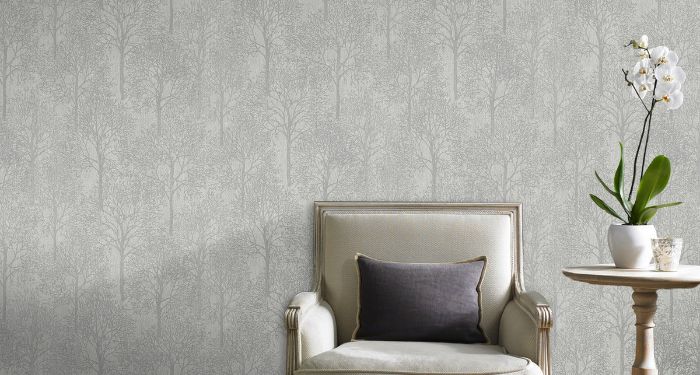 So how will this guide help?
This article will also look at relevant topics like any added costs that may apply, how long it takes to hang wallpaper, the benefits of wallpapering, and how much it costs to remove wallpaper.
Wallpaper fell out of fashion some time ago, but in recent years, it's come back into fashion again, particularly when applied as a feature on a specific wall of a room.
Wallpapering Prices
| ROOM SIZE | AVERAGE COST |
| --- | --- |
| 10 m2 | £170-£200 |
| 20 m2 | £250-£280 |
| 30 m2 | £355-£405 |
| 50 m2 | £450-£500 |
What are the Supply Costs of Wallpapering a Room?
The materials cost of wallpapering excludes the labour cost.
In this section, we'll consider how much the supplies alone would cost for such work. This is particularly relevant if you were to go about the job by yourself.
If you undertake the work as a DIY project, it's best to have an assistant to make life easier.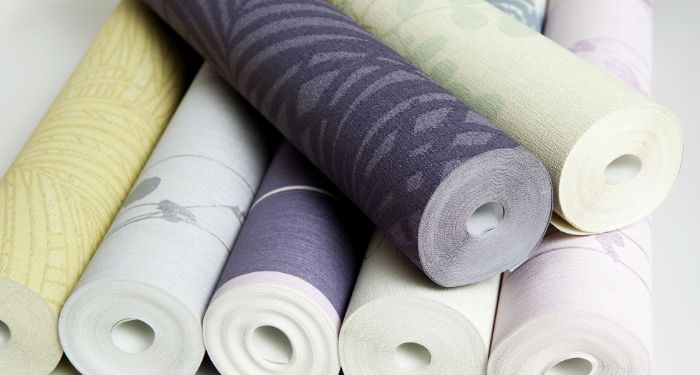 The supply costs of wallpaper, whether first involving the removal of old wallpaper or not, will be about £70 to £80 for a 10m2 room, £80 to £120 for a 20m2 room, £110 to £150 for a 30m2 room, or £140 to £180 for a 50m2 room.
Of course, these costs are based on purchasing the wallpaper and adhesive necessary. However, if you lack the tools required, there'll be further supply costs to consider.
Wallpaper paste generally costs somewhere in the range of £5 to £15. It might cost you between £5 and £25 to buy a paste brush, or if you'd prefer, you could spend £8 to £15 on a paste roller.
A snap-off blade such as a Stanley blade would cost about £2 to £10. A smoother brush generally costs between £3 and £10.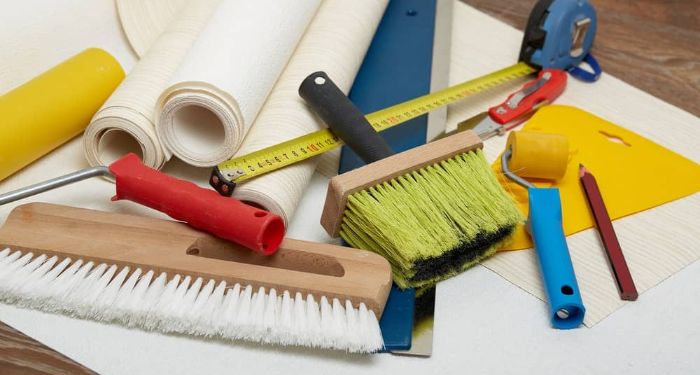 You'll likely need to pay around £3 to £20 for a measuring tape, £10 to £20 for a straight edge, £10 to £20 for a stepping stool, £8 to £15 for a level, and £8 to £22 for a drop cloth. If you are using pre-pasted wallpaper, you'd need to spend £15 to £25 on a water tray, if you don't have one already.
Other supplies include a sponge, bucket, and pencil which you may already have. For peel and stick wallpaper, you'd face a price of around £5 to £13 to purchase a smoother and utility knife kit.
Wallpapering Supply Costs
| TOOL/EQUIPMENT | SUPPLY COSTS |
| --- | --- |
| Wallpaper Paste | £5 to £15 |
| Paste Brush | £5 to £25 |
| Paste Roller | £8 to £15 |
| Snap-off Blade | £2 to £10 |
| Smoother Brush | £3 to £10 |
| Measuring Tape | £3 to £20 |
| Straight Edge | £10 to £20 |
| Stepping Stool | £10 to £20 |
| Level | £8 to £15 |
| Drop Cloth | £8 to £22 |
| Water Tray | £15 to £25 |
| Smoother and Knife Utility Kit | £5 to £13 |
What are the Additional Costs of Wallpapering?
There are some added costs that you may incur when wallpapering a room. Let's take a closer look at some common examples.
Minimum Fee
Decorators may charge a minimum fee, regardless of how much work is involved in a given job. This will ensure that a quick job is worth their time or as a standard added fee.
As with any additional expense, you could inquire with a decorator before the work gets underway if you have any questions.
Type of Wallpaper
There are various wallpaper options to choose from, and each comes with their own average costs.
For example, lining paper generally costs £2 to £4 per roll, but the price is about £5 to £10 per roll for polystyrene sheeting.
Size of Wallpaper
If you require wallpaper to cover a 10 square metre room, this will obviously involve far lower supply costs than if you were planning to decorate a 30m2 room.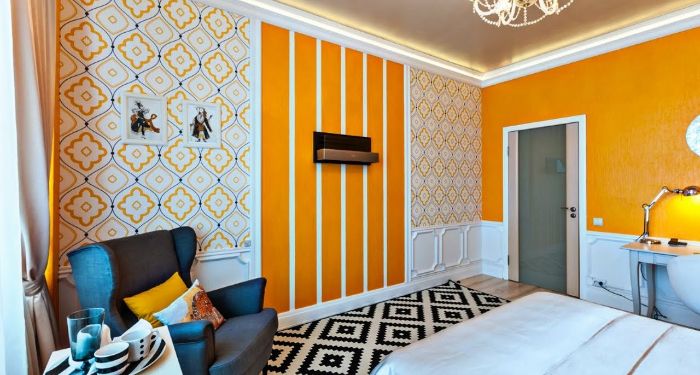 In fact, the size of the wallpaper is an instrumental cost factor.
Room Type
The type of room is relevant to the wallpaper installation cost because some are easier to decorate than others.
For instance, it's possible to clear a living room before wallpapering to a greater extent than you could achieve with a kitchen.
Number of Tradespeople
When having your home decorated, it's very likely that it will be a one-person job. However, in some cases, two or more decorators may wallpaper a room/house.
The latter scenario may apply if the room being decorated is particularly large or if several rooms are having fresh wallpaper applied. Having two or three labourers on the task will cut the duration of the work but increase the hourly/daily rate.
Whether this would increase your bill overall is hard to say as it would depend on how well the labourers work together.
Duration
Of course, the longer the work lasts, the higher the labour cost of hanging wallpaper will be. Most decorators will charge by the hour, although a daily rate may apply, particularly if the work is taking place over several days.
Tradesmen Costs for Hanging Wallpaper
We'll now take a closer look at the labour costs in particular. This excludes the supply costs and any waste removal costs that may apply. Decorators charge an average of about £23 to £26 per hour nationally.
However, prices can vary significantly depending on where you live. For example, in Birmingham or Belfast, decorators might charge about £18 to £21 per hour, while in London, the rate is about £28 to £32 an hour.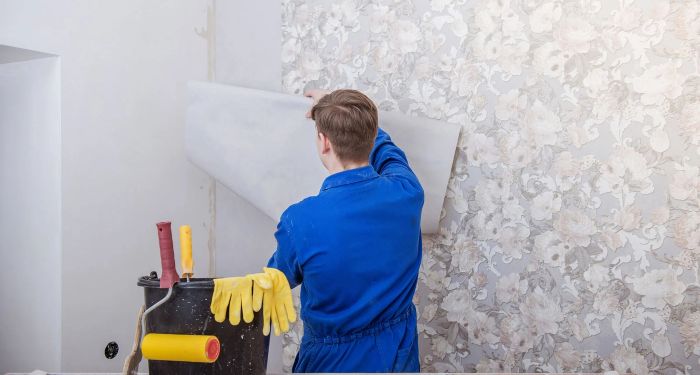 To hang wallpaper only, the labour costs are about £80 to £120 for a 10m2 room, £130 to £170 for a 20m2 room, £200 to £250 for a 30m2 room, or £270 to £330 for a 50m2 room.
To strip and hang wallpaper, expect the labour costs to be around £130 to £170 for a 10m2 room, £270 to £330 for a 20m2 room, £360 to £440 for a 30m2 room, or £400 to £500 for a 50m2 room.
How Long Does It Take to Hang Wallpaper?
The duration of wallpaper hanging will depend on a range of factors. For this section, we'll lay out the timeframe of different wallpapering jobs based on the room's size and whether the work involves hanging wallpaper only or if old wallpaper needs to be removed first.
We'll also discuss additional factors for determining the length of such work.
The average time it takes to hang wallpaper is 3-6 hours for a 10m2 room, 7-10 hours for a 20m2 room, or 1-2 days for a 30m2 room or 2-3 days for a 50m2 room.
To strip and hang wallpaper, expect the timeframes to rise to approximately 7-10 hours for a 10m2 room, 2 days for a 20m2 room, 2-3 days in the case of a 30m2 room, or about 3 days if you have a 50m2 room.
The duration of hanging wallpaper or stripping and hanging wallpaper will also depend on ease of access, the number of decorators working on the job, the type of wallpaper being used, and whether any additional work is required (e.g., painting a ceiling).
Duration of Wallpapering
| JOB DESCRIPTION | DURATION |
| --- | --- |
| Hang Wallpaper | 3 hours to 3 days |
| Strip and Hang Wallpaper | 7 hours - 3 days |
Choosing Wallpaper
There are many options when it comes to wallpaper. Let's discuss several common examples.
Lining Paper Cost
Also known as liner paper, this option consists of paper or fibreglass. It's a great choice if you're looking to conceal wall defects and can act as a base for more delicate types of wallpaper.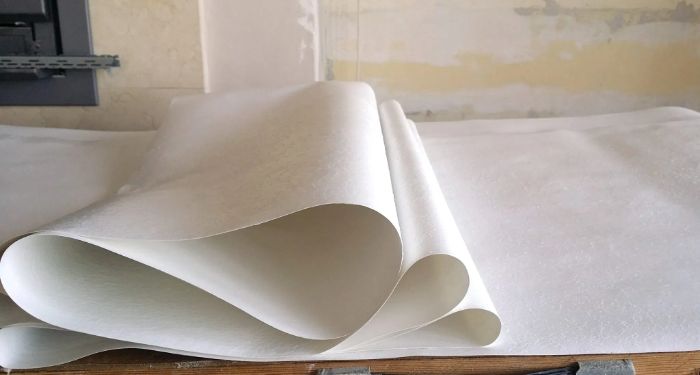 In fact, lining paper is often used before a new layer of wallpaper is added. It can also be painted over and is easy to apply and remove. You'll generally pay £2 to £4 per roll for lining paper.
Pros:
Smooth option.
Conceals wall imperfections.
Suitable for adding more delicate wallpaper as a second layer.
Further wallpaper or paint can be applied once it's fitted.
Cons:
Not as decorative.
You'll want to add a second layer of wallpaper or paint.
Polystyrene Sheeting Cost
This type of wall lining, also known as Styrofoam wallpaper, is rigid and provides sufficient dimensional stability. Polystyrene sheeting offers a high insulation level, which can keep heat in and diffuse sound that may travel between walls.
This type of wallpaper can also control and minimise echoing in the room in which it is applied. There are many available Styrofoam wallpaper designs that are easy to install.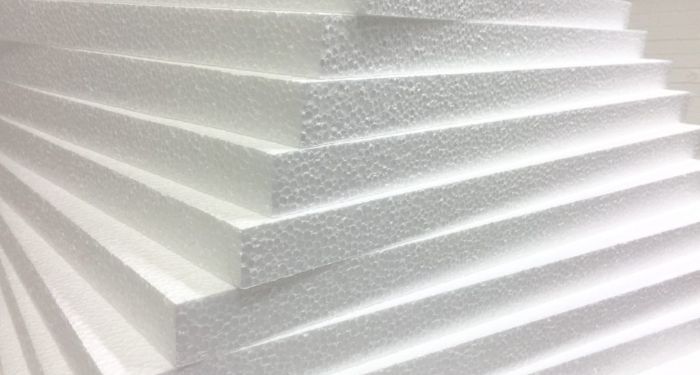 However, a key downside to this type of wallpaper is that if you want to truly soundproof a room, you'll likely need to employ several soundproofing solutions. Polystyrene sheeting is not especially durable, nor is it suitable for all rooms.
It is generally available for £5 to £10 per roll and so will not be as cheap as lining paper.
Pros:
High degree of insulation.
Rigid.
Minimises echoing.
Cons:
Not very durable.
Dearer than lining paper.
Not truly soundproof.
Woodchip Wallpaper Cost
This type of wallpaper is affordable and consists of paper with small wood chips. The purpose of including the woodchips is so that this wallpaper will provide a textured effect finish and so that it will hide flaws and cracks in the wall. Woodchip wallpaper is durable and can be painted over.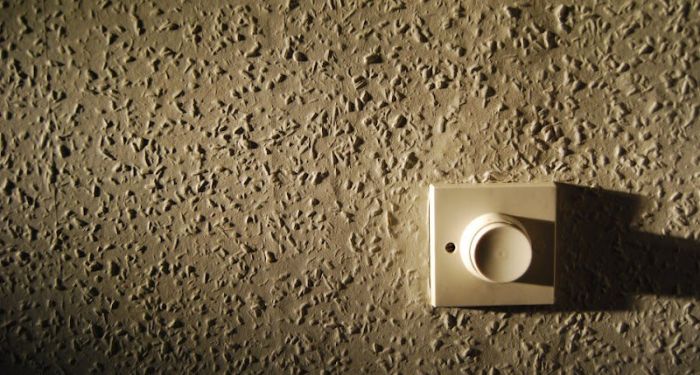 With that said, it's a bit outdated by many people's standards. Further, if you do eventually decide to remove woodchip wallpaper, the process can be very difficult. Woodchip wallpaper can be bought for £4 to £7 per roll.
Pros:
Textured effect.
Conceals flaws and cracks.
Durable.
Paintable.
Cons:
Can be seen as a bit outdated.
A pain to remove.
Benefits of Wallpapering
There are many advantages to wallpapering a room. Let's take a look at some of its clear benefits.
Decorative Qualities
The main advantage of wallpapering is the decorative aesthetic it can provide to a room. Wallpaper can add a unique and detailed design that cannot be achieved in the same way with paint.
The decorative value of wallpapering is generally possible at a relatively low cost, whether you install it DIY or hire a professional decorator.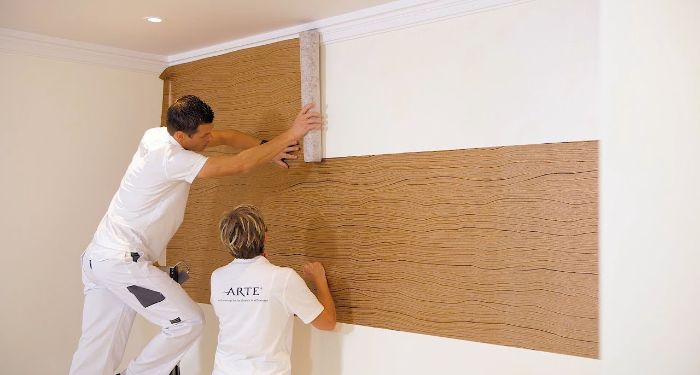 Long-lasting
A decent quality wallpaper product should be durable enough to last for 15-20 years or more, if well maintained.
If you were to fit wallpaper today and take care of it properly, there's a decent chance that its colour and appearance will look as good as new, a generation from now.
Easy to Maintain
Most wallpaper types can be wiped with a soft brush or clean cloth, and though they cannot be washed using water, their maintenance regimen is straightforward.
Washable wallpaper can be washed with water and detergents, however. Make sure that you are aware of exactly how your type of wallpaper should be cleaned.
Given that the cost to hang wallpaper is usually not excessive, these advantages make it worth strong consideration.
How Much Does It Cost to Remove Wallpaper?
You may decide to get rid of wallpaper because it's worn down and needs to be replaced, you'd prefer to have a different type of wallpaper installed, or you'd rather change to a painted wall surface. Please note that some wallpaper options can actually be painted over.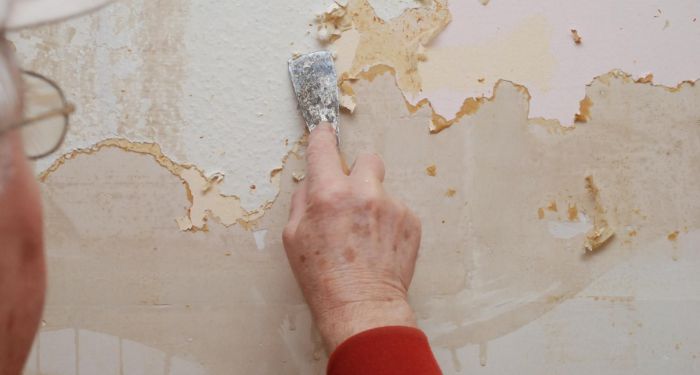 Depending on the size and number of the walls covered by wallpaper and the type of wallpaper present, it will likely cost somewhere in the range of £150 to £540 if you were to hire a professional to remove wallpaper.
You could remove it for cheaper as a DIY job, but you should only do so if you have sufficient skills and know exactly what's involved. Some options are more difficult to remove than others, such as woodchip wallpaper.
FAQs
Q: How many rolls of wallpaper will I need?
A: On average, you'll need one roll of wallpaper for every 3.2m2 of wall covered. So, if you have up to 30m2 of wall to cover, you should buy at least ten rolls of wallpaper.
However, each product of wallpaper will cover different areas, so make sure to check the details of the product as to how much space it will cover. That way, you'll be able to make more precise calculations.
If you think the amount of wallpaper, you'll have will cut close to the amount needed, you should buy one extra roll just in case.
Q: How do you strip wallpaper correctly?
A: Though it will vary from product to product and depending on the type of wallpaper, firstly, you'd need to decide on a removal method.
The most common approaches are chemical stripping and electric steaming.
With the former option, you can buy a ready-to-use product or put together a homemade concoction.
Chemical products are available in a spray or bottle form, and each product will come with its own specific instructions.
A homemade option involves mixing hot water and liquid detergent.
If you choose to purchase an electric steamer, follow the instructions given by the manufacturer carefully. You will need a wooden board to sit the steamer and its plate atop of, protective gloves and jug to fill up the steam stripper.
Q: How long does wallpaper last?
A: If well maintained, it should last for 15-20 years or more.
Q: Can I replace or remove wallpaper by myself?
A: Yes, so long as you're confident enough that you have the skills and knowledge necessary. However, if you've any doubts, you should hire a professional.
Q: What is the best kitchen wallpaper?
A: Some of the most suitable options for a kitchen are vinyl, washable, and Novamura wallpaper.
Sources