How Much Does Tiling Cost?
So, let's get started with discussing the cost of tiling!
Whether done by DIY or by a professional, fixing tiles within your home can be a handful, especially when you're on a tight budget.
It's no surprise why many people ask "with the price of tiling, is it wise to take the chance to do it myself? Or will having a professional see it through from start to finish be better?"
The answer really depends on your budget!
If you're ready to get a quote for your tiling job, we can also help connect you with local tilers.
That said, let's tackle the various costs involved with tiling different parts of your home.
Tiling Bathroom Floors
The first room we will tackle is the bathroom, specifically the bathroom floors. Tiling a bathroom floor will cost you varying amounts, depending on whether it's a renovation or an initial design.
Once you've chosen the type of tile you want, and you have the person for the job, it's time to look at average costs. For a medium-sized bathroom, you should expect to pay around £150 to £650 for floor tiling.
Tiling Bathroom Walls
From the floors, we take a look at the walls of the bathroom and how much tiling these will cost. The cost of wall tiling a medium-sized bathroom ranges from £750 to £2400.
These prices vary because of factors such as the quality of tile chosen, the scale of the project, and the tradesman involved.
Tiling Kitchen Floors
From the bathroom, we take a kitchen tour to look at the cost of tiling a floor. For a kitchen floor, you should expect to pay around £280 to £980 for an average-sized kitchen.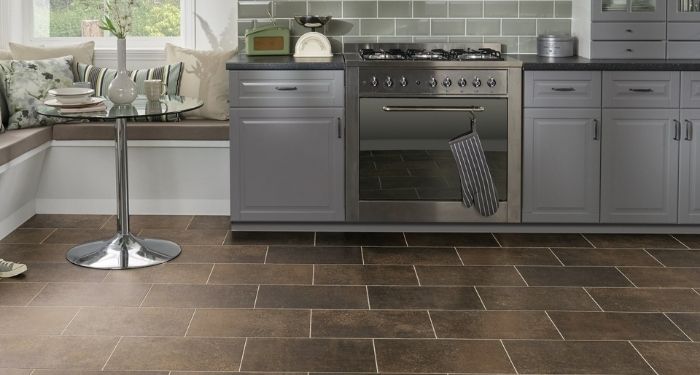 In terms of labour fees, the price will be dependent on various factors such as the experience level of the tiler, the size of the company and your location.
Tiling Kitchen Walls
To tile the kitchen walls perfectly, you need to work with a budget following the average rates made available by tradesmen.
The average cost of wall tiling for kitchen starts at £100 to £200. The final price will depend on the materials used and the size of the kitchen.
Tiling a Shower
Installing tiles in your shower is an excellent way of upgrading the space. To efficiently and reap significant benefits, you will have to invest a little bit of money.
For the price of tiling showers, the average material cost starts from £10 per square metre, with a typical shower costing around £250 for labour and materials.
Now it's time to look at a breakdown of the average costs involved...
Tiling Prices
Below is a table containing the average cost of various types of tiling per m2:
| Job Description | Average Cost Per m2 |
| --- | --- |
| Tiling a Wall | £25-£35 |
| Tiling a Floor | £40-£50 |
| Tiling a Shower | £30-£40 |
What are the Supply Costs of Tiling?
The supply cost of floor tiling cost refers to the amount of money invested in the purchase of tiling materials for your floors, walls, and any other relevant space to be catered for.
When purchasing your tiles for floors and walls, be sure to opt for 10% more than what you need. This extra percentage is for all those tiles that need to be cut into shapes the fit the edge of your space.
They're meant to offer an allowance for breakages and some wastage.
Grout Cost
Grout is supplied and priced per kilogram. It is sold at a range of £1.40 to £2 per kg with the charge often including the time involved in transport.
Ceramic Tiles Cost
Ceramic tiles are widespread and popular in homes because of their affordability. These tiles come in a range of prices, starting from as low as £12 to £50 per square metre.
Their low cost is typical because ceramic tiles are extra soft and also less durable than other tiles like porcelain.
Porcelain Tiles Cost
Porcelain tiles, as mentioned earlier, are intricate tiles that are generally more expensive than their ceramic counterparts. They typically range from £50 to £100 per square metre.
Marble Tiles Cost
The marble tile is one of the more expensive tiles in the tiling industry. These tiles cost, on average, between £40 to £70 per square metre, for the supply only.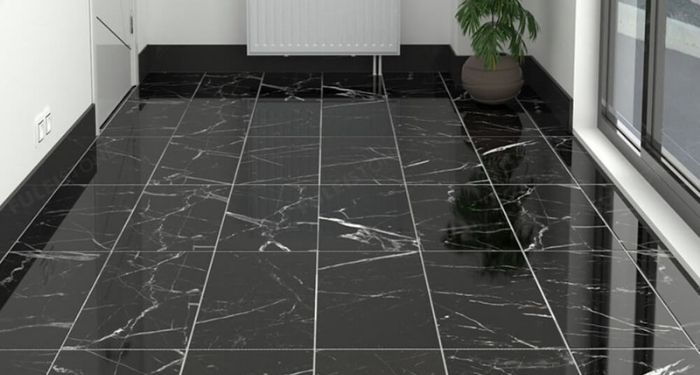 When making your purchase, experts advise that you invest in 10%-20% more tiles than you need, since they're prone to breaking.
Glass Tiles Cost
Glass tiles are the most sensitive tiles you'll ever come across while learning about the tiling process.
These tiles are so delicate; their prices reflect how fragile they are. Per square metre, you can purchase glass tiles for a price range between £110 to £160.
Granite Tiles Cost
Granite tiles or slabs have an advantage when it comes to cost. This is because they are natural stones that are easy to mine and design into tiles, without any chemicals.
The granite tiles usually cost as low as £80 and can get as high as £90 per square metre.
Limestone Tiles Cost
The next tile type is the limestone tile, which is priced based on the thickness, finish, or tile colour.
These factors cause the price of the tile to range from £50-£80 per square metre. The quality of the limestone also helps to determine how pricey or affordable the stone will be.
Quarry Tiles Cost
The quarry tile is a raw but durable tile made from natural stones. It has a relatively low price, thanks to its organic makeup, with the price ranging between £20 and £30 per square metre.
What are the Additional Costs of Tiling?
There are varying factors that make up the costing of a tiling job. Apart from the kind of tile purchased and the cost that goes into labour and artistry, several other cost factors help determine how much you will invest in your kitchen, bathroom, or shower in total. We list in mini pointers below.
Grouting Costs
Grouting involves the use of adhesive, and as such, you need to purchase an adhesive that works well for the tile you're working with.
With regard to grouting, the grout colour you choose should be in sync with your tiles, such that it doesn't stand out as an error after the tiling process is completed.
The typical price of an adhesive stands at £20 for a bag. Grout usually comes at the cost of £17 per bag.
Sealing Tiles Cost
Depending on the tile you use, you may or may not have to seal. Some of the tiles that don't need sealing include porcelain and ceramic tiles.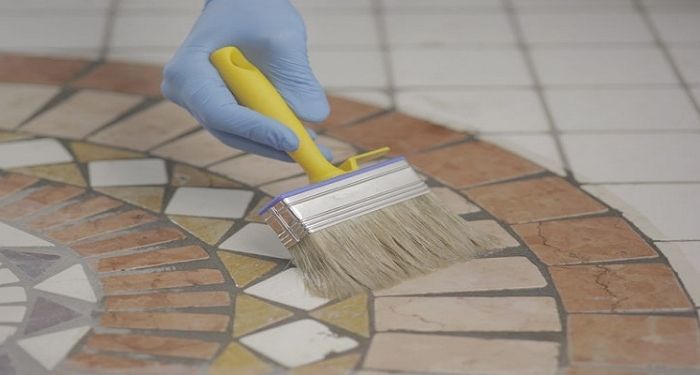 Those that need to be filled are the porous tiles made from natural stones. Another thing that may require a seal is grout. For sealants, you can find great ones costing around £20.
Preparing Wall and Floor Cost
Some form of remedial work may have to be done on your walls and floors if they're uneven. This is done before the tiles being laid, such that your user experience is flawless and levelled.
Preparing the wall and floor may involve the laying of plywood or installing plasterboard on the surfaces. Plywood costs £15 per sheet, while the plasterboard goes for £15 per sheet.
Underfloor Heating Cost
Underfloor heating offers you the benefits of a warm bathroom on a cold winter morning. Underfloor heating is available in varying kinds, with a different cost attached to them.
This includes a wet underfloor heating system which is connected to the water supply and costs around £100 per square metre. In contrast, a dry underfloor heating system is powered by electricity and is typically priced at £60 per square metre.
Tradesmen Costs for Tiling
A tradesperson will charge you depending on their location and the experience they have to offer. You will not expect a highly experienced tiler to charge the same price as a novice who recently completed tiling school.
You may be charged by the hour, by day, or by square meter, depending on who you contract.
Check out our tradespeople rate guide for a more detailed look into how much a tiler will charge.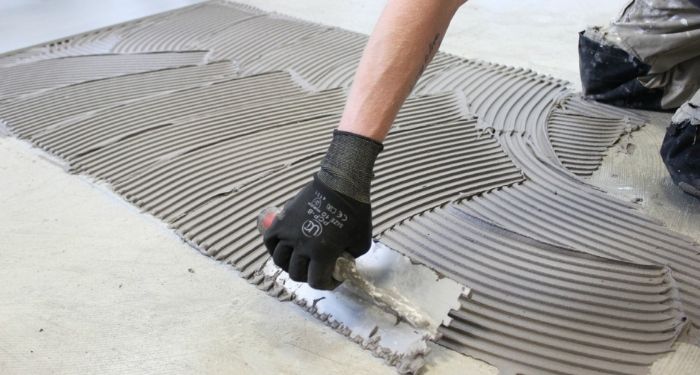 If you're to be charged by the hour, expect to invest £16-£22 per hour or between £150 and £200 per day.
If you're tiling walls or floors that have already been prepared, your payment might be made according to space; thus, you will be charged between £20 and £40 per square meter.
How Long Does It Take to Tile?
Many factors come together to determine the amount of time needed to tile a bathroom, shower, kitchen, and any other space. The first factor is the kind of tile used, its size, and the shapes involved.
Different jobs will have different durations, but on average, a novice tiler will take about 16 hours to lay stone or ceramic tiles in a medium-sized room. Experts, on the other hand, can finish the entire process in 12 hours or less.
Duration depends on:
Surfaces and Subflooring
One of the factors affecting the tiling duration has to do with the surface on which your tile will be attached, and the subflooring. To prevent breakage of your tiles over time, ensure that the subflooring is flat.
The surface type will determine the duration of the installation, which, in turn, will determine the cost.
Tile Cut
Another crucial factor is the layout of the space you need tiled. This affects the installation time and how the tile will need to be cut.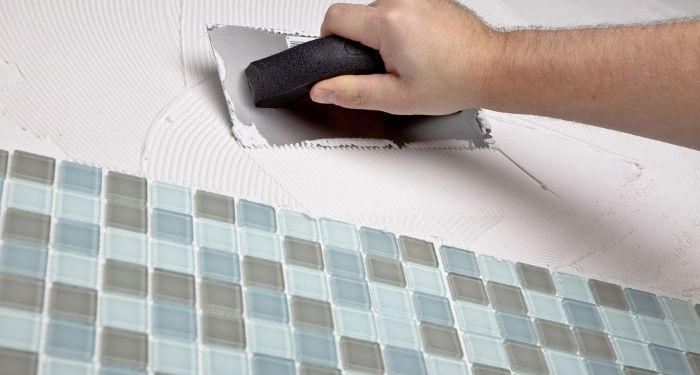 If your room has fittings, such as sinks, cabinets, and other obstructions, you will have to cut your tiles more than necessary.
Curing Process
The grouting and curing process is a part of tile installation and must also be taken into consideration.
The average time it takes tiles to cure is 20 minutes; thus, you're to give the surface 24 hours to cure before you attempt walking on it.
This waiting period is essential because it ensures that all tiles set beautifully.
Choosing Tiles
Like any other product, there are different kinds of tiles all around us. Both organic and chemically created; these types come with varying uses, strengths, and weaknesses, which make them suitable for use in different places within your home.
We break down the different kinds of tiles, including their labour costs, advantages, and disadvantages.
Ceramic Tiles
Perhaps, the most common type of tile found in our homes, the ceramic tile, is a versatile tile that is suitable for many applications.
It is a budget-friendly tile that offers an excellent pricing offer to homeowners and those on a tight budget.
Use
The best places to use ceramic include in your kitchens, entryways, and bathrooms. This is because ceramic possesses increased durability that allows it to remain functional for a very long period.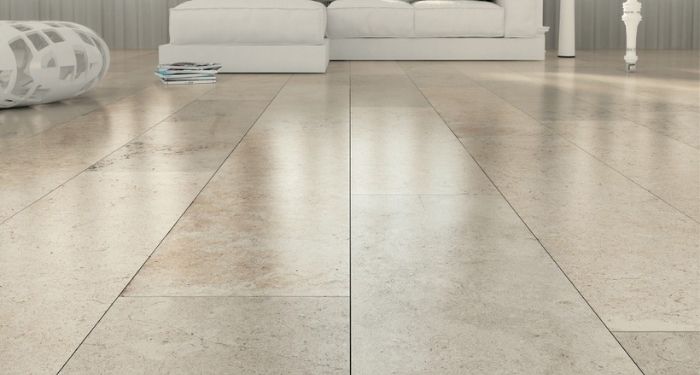 It comes in two types, the glazed and unglazed. The latter offers a rustic and artistic finish, while the glazed is for more durability on your floors.
Pros:
Ceramic doesn't need sealing
It is extremely durable.
Requires zero to no maintenance which saves you money.
They come reasonably priced despite the variety in shapes and styles.
Cons:
Ceramic tiles may be too heavy for use on the upper floors.
The unglazed version does need to be sealed to prevent damage.
Ceramic tiles feel hard and cold underfoot and may be uncomfortable.
Porcelain Tiles
Another popular tile is porcelain. This is quite different from ceramic in strength and durability.
Many people love it because it's able to mimic natural stones, wood, and even brick, without the need for regular maintenance.
Use
Porcelain is regarded as an all-purpose tile that can be applied outdoors and indoors without any trouble. It can be seen in bathrooms, high-traffic areas within the home, and even on kitchen backsplashes.
Pros:
Porcelain tiles are low maintenance.
There is a variety to choose from.
Very hard-wearing and durable.
Cons:
Porcelain is heavy; thus, it is difficult to install.
Marble Tiles
Marble tiles are costly, but they're exquisite tiles to invest in. These tiles offer an instant refinement and touch of elegance to every space they're applied.
If you want to add beauty to any room within your home, think about using marble.
Use
Marble has a strong predisposition to scratches, stains, and etching; thus, it is better to use it in low-traffic areas. It can also be considered for decorative parts of your columns, shower floors, and backsplashes.
Pros:
Decorative and gives an elegant finish.
Increase the value of every space.
Very simple to polish.
Cons:
Needs to be sealed.
Can be cold and slippery underfoot.
Gets stained easily.
Glass Tiles
A great alternative to natural stone tiles is glass, thanks to its stain resistance. Glass tiles are effortless to clean with vinegar and lemon, preventing any form of permanent staining.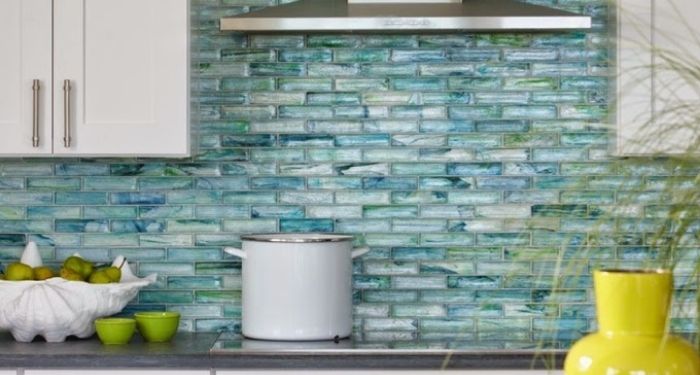 Use
Glass tiles work great in spaces where there's less traction, like around your fireplace, on tabletops, or desks.
Pros:
Glass tiles are easy to clean.
They deliver elegance and beauty.
They don't absorb water; thus, there's no need for sealing.
Cons:
Glass tiles are costly.
They must be installed by a professional.
Granite Tiles
Because of its natural flecks, granite tiles are always likened to marble. This is a natural stone that is cheaper, though, thus it's often overused.
Use
To make proper use of granite, experts recommend that it's applied in spaces like your laundry room and areas where you don't want to spend a lot on it.
Pros:
Gives a classic and timeless look.
Very durable with a long lifetime.
Makes your home more valuable.
Cons:
The tiles are heavy and don't work well for all floors.
Demands regular cleaning by professionals.
Needs to be sealed.
Limestone Tiles
This is another natural stone tile that delivers an organic appearance. Using this takes your space back into ancient architecture and design, giving It a classic finish.
Use
Limestone tiles work great everywhere, whether indoors or outdoors. They are suitable for patio spaces especially, since they uplift the look, making it more perfect.
Pros:
A cheaper and affordable option
Limestone is warm and aesthetically appealing
Environmentally friendly material
Cons:
Must be cleaned with care.
Requires sealing.
Softer and susceptible scratches than other natural stones.
Quarry Tiles
The quarry tiles look like brick tiles. They are made from feldspar, shale, and clay that's been ground together and baked at high temperatures.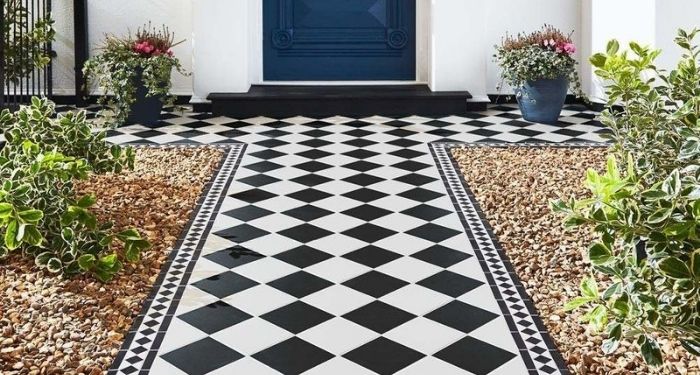 Use
Quarry tiles are excellent when used in high-traffic areas. They shouldn't be used in the kitchen, however, since they're susceptible to staining.
Pros:
Quarry tiles can resist chips and scratches.
They are very durable.
They also offer your space with increased value.
Cons:
Needs sealing before it's used.
Quarry tiles stain easily.
How Much Does It Cost to Tile a Bathroom?
The tiling of an average-sized bathroom costs around £900 to £3000. The final price, will, of course, depend on the materials used and the time the job takes.
The most practical and common surface of every bathroom is made up of a series of tiles. Besides the floors, bathrooms also have tiles on their walls and in the showers.
Choosing tiles is up to your personal preference, the budget you have prepared for the tiling process, and all additional costs.
How Much Does It Cost to Tile a Shower?
Showers, like our bathrooms, come in different sizes, shapes, and styles. These features all come together to determine how much you will need to invest in the tiling process.
The two major factors that control the pricing of showers are the tile selection and tile sizes. With these in mind, you should expect to pay around £250 for an average-sized shower.
The total cost for tiling your shower might increase in exceptional cases when a removal process needs to be undertaken.
Removal of old tiles will require more craft and expertise; thus, you can expect your total expenditure to rise 20% above the standard range.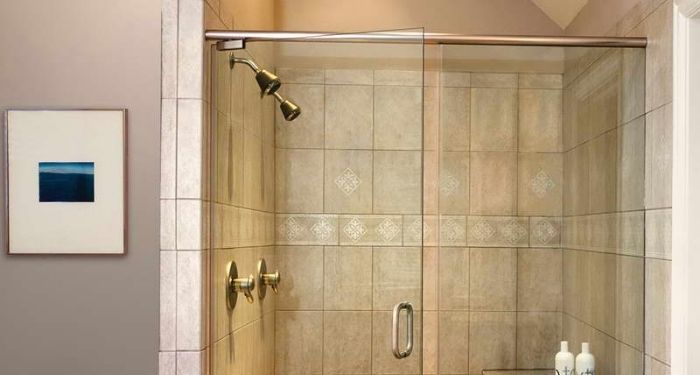 How Much Does It Cost to Tile a Kitchen Floor?
Another place where tiling is required to make movement easy and cleaning a breeze is the kitchen.
Kitchen floors go under a lot of abuse daily and require some form of protection. When using tiles in kitchens, you need to consider the size of your kitchen, just like that of bathrooms and showers.
For the materials and installation in kitchens, you'll pay about £280 to £900 for both supply and installation for a small kitchen.
How Much Does It Cost to Tile a Wall?
When you tile your walls, it gives your home a refreshed look without much time and expense. One way some homeowners increase the value of their home is to install new wall tiles.
Tiling a single wall depends on the size of the wall, materials, and labour costs. The average price is normally around £100 to £2400 for a medium-sized bathroom or kitchen.
How Much Does It Cost to Remove Tiles?
Why would you want to remove your existing tiles? Maybe they're cracked in different places and fixing them will be a hurdle.
Cracks on tiles are caused by varying reasons, some of which include sharp blows to the tile surfaces, the landing of dead weight from your dishwasher or fridges on the outside, and many more.
When a crack occurs, you may wish to change your tiles completely. Another reason why tiles are changed is that they're old and loose.
The cost involved when removing tiles differs from installation. It ranges between £13 to £20 per square metre for removal. The total costs mentioned earlier covers the labour involved in the removal process.
If you've removed your old tiles and are wondering what to do with them, consider recycling where you can send the tiles to your local Recycling centre to be broken down and used in the creation of a new item.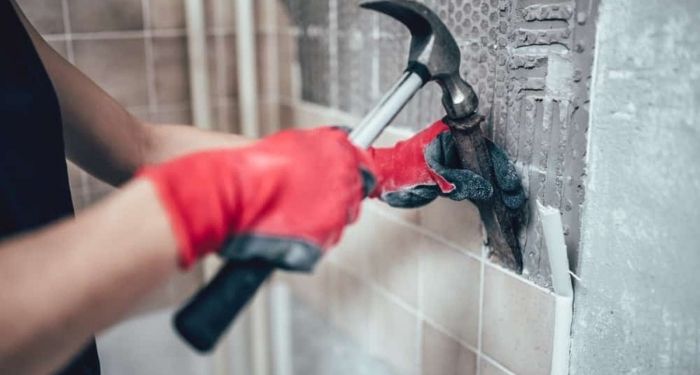 FAQs
Q: What thickness plywood for tiling over floorboards?
A: Plywood is used for overboard, as is the backer board. When it comes to plywood, the best thickness to use for tiling should be at least 12 mm. having this as your minimum ensures that your surface retains its consistency before your tiles are attached.
Q: Where to start tiling?
A: The tiling process is meticulous and takes a lot of hours to complete. The best way to end the process well is to start it well.
For this reason, experts advise that the entire process starts from the centre of the wall. Start tiling your grid in the centre, to make sure your patterns remain symmetrical always.
Doing this is also great because it ensures that all your half-tiles will be laid at the end of each row, having similar shapes and sizes.
Q: What is tiling?
A: Tiling in construction refers to the process whereby tiles are laid. Tiles are objects made from varying materials. They are found typically on walls, roofs, and surfaces within homes and offices.
Tiling is done as a means of renovating a space, decorating a new place, or adding an aesthetic quality and original character to a historic site.
The tiling process is very delicate and can take up to 16 hours to complete, depending on the skills and expertise of the tiler.
Q: How do I tile to existing tiles?
A: If you wish to attach new tiles to existing tiles, the first step is to prime all existing tiles. Use a paintbrush or roller to apply your sealer, allow it to dry, and then tile the surface as expected with an adhesive for extra strength.
Some surfaces will require levelling. For these areas, you can level over the existing tiles without priming and tile as normal after it's dry.
Q: How do I fix and grout natural stone tiles?
A: Natural stones are known to be moisture sensitive, and they require some amounts of sealing to keep them in good shape.
When fixing tiles made of natural stone, you need to use a natural stone adhesive as well as a waterproof tile grout. After installation, be sure to use a sealant to keep water and moisture away from your tiles.
Sources