How Much Does It Cost for Professional Cleaning Services?
The average cost to hire a professional cleaning company or sole trader will vary depending on the type of cleaning service you require.
Professional Cleaning Prices
The below table sets out the professional cleaner prices for various jobs:
| Cleaning Service | Average Cost |
| --- | --- |
| Carpet cleaning | £130 to £370 |
| Oven cleaning | £50 - £100 |
| End of tenancy cleaning | £100 - £400 |
| Domestic cleaning | £20 - £160 p/week |
| Commercial cleaning | £150 - £2000 p/week |
The cost of end of tenancy, domestic and commercial cleaning will depend on the property's size, as the larger the space, the longer it will take to clean. The number of rooms will also affect the cost, as will the number of windows.
Your property's location will also impact the price, as cleaning companies or independent cleaners may charge excess mileage fees to travel further. Rates will also vary depending on where you live, as cleaners in London tend to charge more than the rest of the country.
What are the Additional Costs of Professional Cleaning?
There are several jobs you may wish to add to your professional cleaning budget, including:
New Carpet
One job you may wish to consider is carpet installation, especially if your carpet is fairly old and carpet cleaning doesn't seem to make a difference.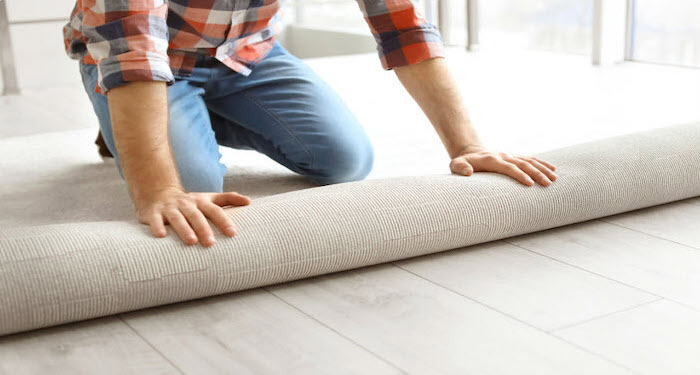 The cost of a new carpet ranges from £4.50 per square metre for loop carpet up to £60 per square metre for woven carpet.
Other budget options include berber and twist carpet, which both cost £6 per square metre. On the higher end, you will find cut and loop carpet for £10 and velvet for £40 per square metre.
Painting and Decorating
To spruce up your home, you could always add a lick of paint or re-wallpaper any rooms that are starting to look slightly shabby. Painting and decorating can transform your entire home.
If you would prefer to hire a professional to paint your walls, you should expect to pay approximately £370 to £500 per room.
For a wallpapering job, the cost will range from £180 to £600, depending on the size of the space.
Professional cleaning prices are influenced by numerous factors, including:
Job Type
The number one cost factor you need to take into consideration is the type of cleaning service you need.
For instance, if you just need your oven cleaning, this can cost as little as £50, while commercial cleaning could set you back around £2000 per week.
Size of Job
If you need your home or office cleaning, then a quote will be given based on the size, as the larger space, the longer it will take.
The same applies to carpet cleaning, as a large living room will cost a lot more than a box bedroom.
Number of Rooms
The number of rooms in a property will also determine the cost, for instance, if you need the carpet cleaning in one bedroom this will cost much less than a job which covers an entire home.
If you hire a company or independent cleaner to spruce up your home or commercial property, they may set a price per room, so the more space you have, the more you will pay.
Number of Windows
Cleaning windows can be time-consuming; therefore, cleaners may add additional expenses if you have a significant number of windows.
Tradesmen Costs for Professional Cleaning
The labour cost for professional cleaning is typically determined by the type of service offered. The below table sets out the hourly rates for each cleaning job.
| Cleaning Service | Hourly Rate |
| --- | --- |
| Carpet cleaning | £20 - £60 |
| Oven cleaning | £15 - £50 |
| End of tenancy cleaning | £10 to £20 |
| Domestic cleaning | £10 to £20 |
| Commercial cleaning | £15 to £40 |
How Long Does Professional Cleaning Take?
The duration of professional cleaning services will vary depending on the type and size of the job.
Types of Professional Cleaning
As mentioned above, there are several cleaning services offered by independent cleaners or companies, including:
Oven Cleaning
Oven cleaning is a popular service that helps homeowners keep their ovens sparkling while also prolonging their oven and hobs' lifespan.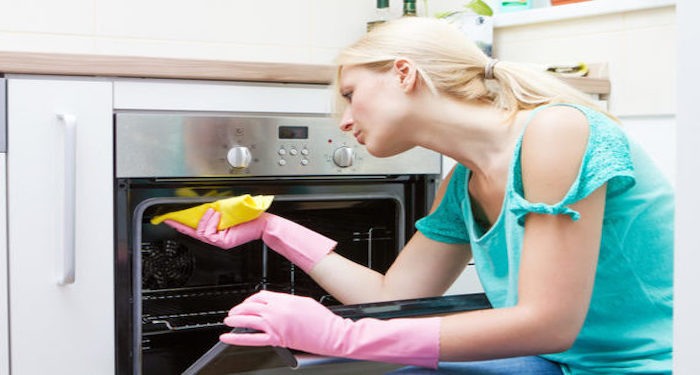 Professional oven cleaning involves the use of high-quality cleaning tools and products which are used on each component of the oven.
They will take apart the oven and clean the interior cavity, the glass and the racks. This will ensure that nothing is missed, and the entire oven is germ-free.
Carpet Cleaning
Professional carpet cleaning is a great way to rejuvenate the carpet in your home. Carpet cleaners tend to use high-grade equipment and chemicals that penetrate deep into your carpet to remove dirt.
Powerful scrubbing brushes and suction machines may also be used on stubborn carpet stains. This will not only improve the look of your carpet but will also ensure it is long-lasting and hygienic.
End of Tenancy Cleaning
If you are renting a property but plan to move out soon, you may want to consider hiring end of tenancy cleaning experts to deep clean your home.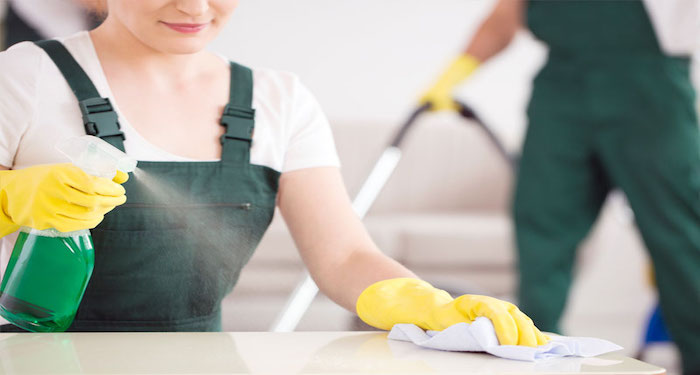 This will ensure that you leave the property the way you left, as stated in your contract. If you do not abide by these rules, you may risk losing your deposit.
End of tenancy cleaning typically involves a thorough clean of every room in your home, including everything from mopping the floor and vacuuming to cleaning out cupboards and tidying the outdoor space.
Domestic Cleaning
Many homeowners hire domestic cleaners to clean their house once or twice a week. Professional house cleaning usually includes routine cleaning processes such as hoovering, cleaning toilets, washing dishes, changing beds and more.
Commercial Cleaning
To ensure your office space or warehouse is hygienic and clean, you could consider hiring a commercial cleaning company. This will make sure that the workspace is kept tidy, while also protecting staff from germs or hazards.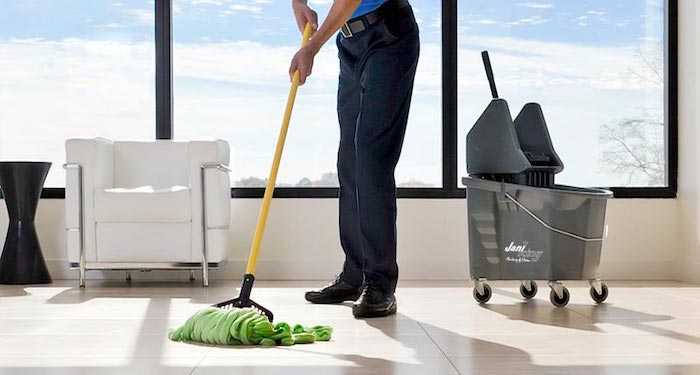 Commercial cleaners will conduct general and routine cleaning daily, including wiping down desks, cleaning windows, clearing any communal kitchens, and more.
FAQs
What cleaning products do professional cleaners use?
Professional cleaners use a wide range of products for various jobs. However, some of the most used products include baking soda and white vinegar which can be used to wash dishes or remove stubborn stains.
For carpet and oven cleaning, they will use specific high-grade products that are compatible with the materials to ensure that no damage is caused.
What is professional wet cleaning?
Professional wet cleaning eliminates the use of chemical solvents which can cause damage to surfaces due to the toxins they contain. Instead, wet cleaning involves milder cleaning products that are just as effective without the harmful side effects.
How much does professional sofa cleaning cost?
The price of professional upholstery cleaning varies depending on the size of the furniture and whether you require a dry clean or steam clean. For instance, to steam clean an armchair you should expect to pay anywhere from £15, while the cost of dry cleaning a 4-seater sofa could cost up to £100.
What is a self-cleaning oven?
To save money on professional oven cleaning services, you may want to consider investing in a self-cleaning oven.
These are available to buy as gas and electric models. They feature a self-cleaning button which either produces a high-level heat that will burn off any residue or steam to loosen any dirt.
Who pays for end of tenancy cleaning?
The tenant is normally liable for the cost of end of tenancy cleaning. This will be stated in a contract, and if the property is not left in the same way, the landlord reserves the right to retain your deposit.
Sources