How Much Does It Cost to Install a Slate Roof?
A slate roof is an excellent investment, especially if you want to stay in your house for a long time. A slate roof is long-lasting and sturdy, in addition to its lovely appearance.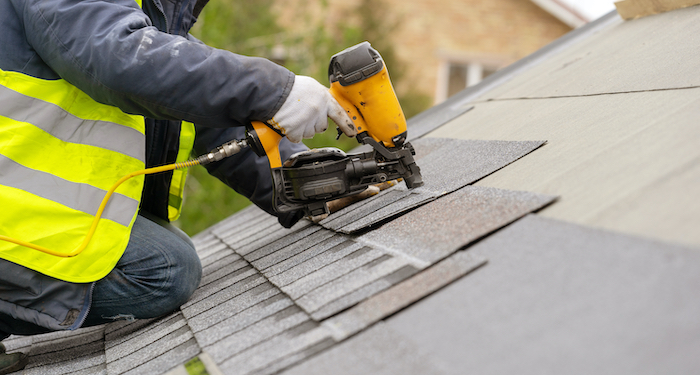 Slate roof prices per square metre vary, but you should expect to pay between £40 and £60 per square metre. Importing a Spanish slate for your roof is one of the less expensive options. This costs roughly £25 to £30 per m2 on average.
Certain factors, such as the size of the roof, can affect the overall cost of the job. These are specialised services, and costs can sometimes be higher on smaller home projects. Slate isn't typically employed for larger constructions because they're more likely to have flat roofs.
The pitch of the roof may have an impact, as a particularly steep roof may necessitate additional supports for the roofers who are laying the slates. In general, imported slates will be less expensive than domestic slates, such as Welsh slates. Slate from Brazil and China are two of the most affordable options.
When you hire a roofer, they will usually provide scaffolding, however, some may charge you extra for it.
The job's location may also influence the price, as some areas of the UK are more expensive than others. Areas in the south of England and London, for example, will have greater rates than the rest of the country.
Slate Roof Installation Prices
The table below shows the average price to install roof slates.
| Job | Average Cost |
| --- | --- |
| Slate roof | £60 per m2 |
| Spanish slate | £27.50 per m2 |
What are the Supply Costs of a Slate Roof Installation?
Roof replacement is notoriously difficult to estimate due to a variety of factors. Traditional concrete roofing tiles or slate are both appealing options, but slate is proving to be a popular choice for many people due to its natural beauty and amazing longevity.
Slate is easily available in the UK and is a naturally occurring product, which is why slate roofs can be seen on so many traditional homes around the British Isles. The cost per metre for your roof will only be determined by the slate you select. It is more expensive than concrete tile alternatives in general.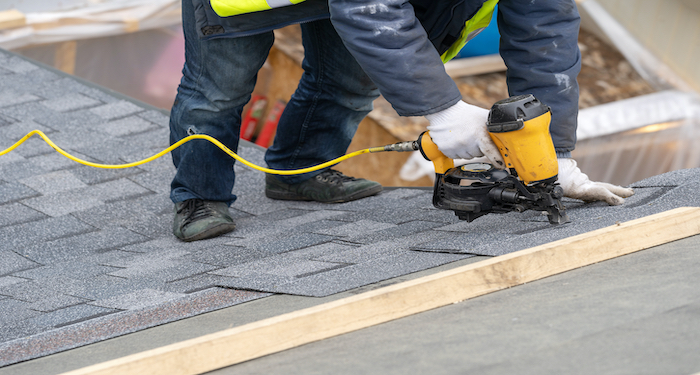 Most of the time you buy slates individually which may seem cheap, however when the tradesperson tells you how many you need then the price will go up.
The average price for a single slate will usually cost around £0.70 - £4 per slate, depending on the type of slate you want for your roof. However, on some websites, they also give you the option to buy a bulk of roofing slates on average around £310 - £340 for 192 slates.
You will also need to buy a ridge piece that holds the slates together at the point of your roof. This is an important piece which costs around £7 - £15 per metre.
Once again, your overall cost will depend on how many of these you need depending on the size of your home. You can also buy these in bulk for around £500 - £550 for 140 pallets.
You will also need to purchase a roof membrane which is placed on the roof before the installation. This costs around £40 - £120 on average.
A roof batten costs around £6 - £10 per batten on average, the nails needed for the installation are called galvanized nails which cost around £4 - £6 per packet.
you will need to purchase a hammer also which costs £4 - £30, depending on the type of quality you want.
Finally, you will need to buy a ladder which will cost £70 - £150 on average.
The table below will show examples of the different prices for different slates as well as additional supply costs.
| Supply | Average Cost |
| --- | --- |
| Natural roof slate | £0.70 - £2.30 per slate |
| Spanish roof slate | £2.50 - £3.20 per slate |
| Graphite roof slate | £1.60 0 £2.40 per slate |
| Fibre cement slate | £1.20 - £1.80 per slate |
| 192 roof slates in bulk | £280 - £310 |
| Ridge piece | £7 - £15 per metre |
| Roof membrane | £40 - £120 |
| Roof batten | £6 - £10 per batten |
| Galvanized nails | £4 - £6 per pack |
| Hammer | £4 - £30 |
| Ladder | £70 - £150 |
What are the Additional Costs of Installing a Slate Roof?
When installing a slate roof there are usually additional costs to consider. Therefore, in this section of the article, we will discuss the additional costs of installing a slate roof and other information such as the cost, duration, and the amount of tradespeople to complete the job.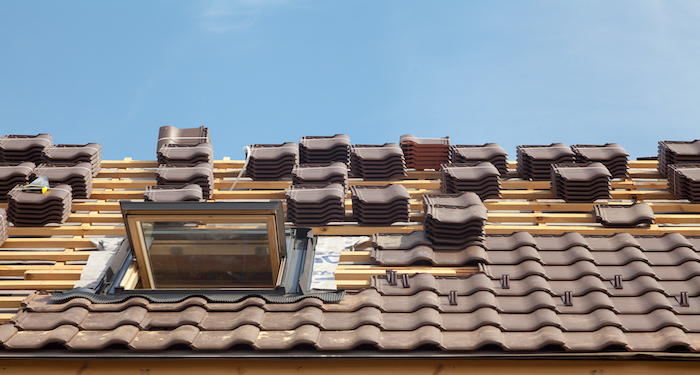 Roof Repair
If you experience any harsh weather conditions, your roof may be exposed to damage, so you may need to pay for small repairs.
The cost will vary depending on the extent of the repair. For example, damaged tiles will range from £170 and £500, while re-cementing ridge tiles will cost between £150 and £600.
For simpler roof repairs, roofing contractors normally charge roughly £150 to £250 per day or £15 to £25 per hour.
Roofers normally anywhere from £150 to £400 to replace broken slates, and £100 to £400 to re-cement ridge tiles.
Chimney Breast Removal
Before installing a new slate roof, you may want remove a chimney breast that is no longer in use.
A downstairs chimney breast removal will cost between £1,455 and £2,010, while removing a first-floor chimney breast ranges from £1,570 to £2,120.
The cost of removing a chimney breast but leaving the stack is around£2,290 to £2,770, while the cost of removing everything including the chimney breast and the stack is approximately £2,880 to £3,925.
Soffits and Fascias
The cost of fascia and soffit replacement varies based on the size of your home, but the average cost is between £1000 and £4600.
In terms of labour costs, replacing fascia's and soffits on a terraced house is likely to cost around £230 to £300.
Labour costs for a semi-detached house are expected to range between £400 and £520. For a detached house, installation charges will be around £600 to £1040.
Guttering
The total cost of guttering is determined by the type of material used and/or the size of the area to be covered. For example, installing PVC guttering on a house in the UK costs between £400 and £700.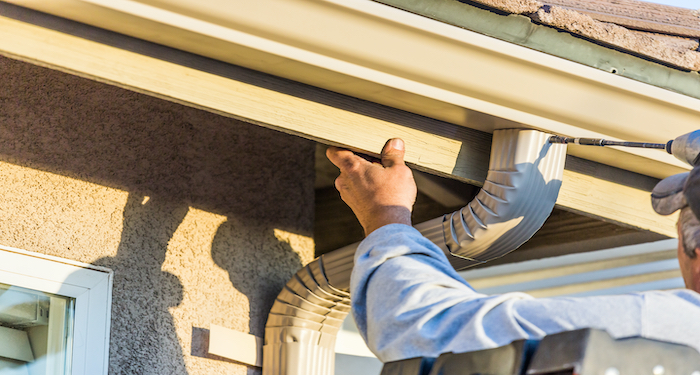 A semi-detached house with 15 to 20 metres of guttering will cost between £600 and £900 in steel and £675 and £900 in aluminium. uPVC guttering typically costs around £675 and £1000, £1200 and £1500 for cast iron, and £540 and £1100 for copper.
The typical cost of labour for installing guttering on a house is between £200 and £300. This is the same as the average daily rate charged by most guttering installers, with gutter installation on a property taking roughly one day.
Scaffolding Hire
The cost of erecting a scaffold tower ranges from £200 to £300.
The type and size of scaffolding, the number of tradespeople engaged, the convenience of access, and the location of your property are all factors that determine the cost of hiring scaffolding.
Tradesperson Costs for a Slate Roof Installation
When having a slate roof installed, you must factor in labour costs, as this can be a time-consuming and costly operation. Labour costs typically range from £1 to £3 per square metre for 1 to 3 days.
This covers the cost of the specific tradesperson or company, as well as the type of roof and materials used, all of which will influence how long the job takes.
You should factor in labour expenditures, in addition to the price of the slate materials. Slate roof tiles should be installed by an experienced roofer who has previously worked with slate. Slate roofers charge around £250 to £300 per day on average.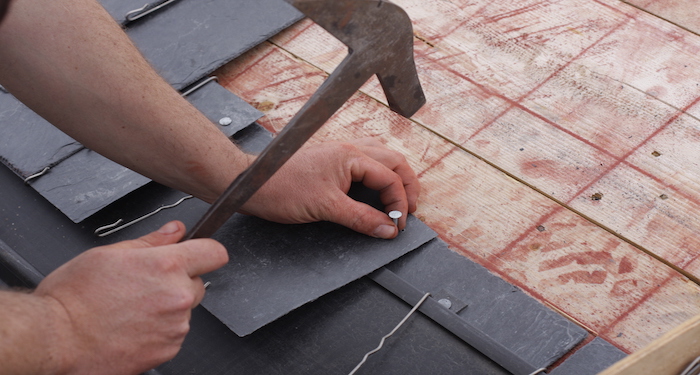 The labour expenses will be influenced by the material you choose for your roof, as certain materials are more difficult to install than others. Slate, for example, is expensive to install, especially if the tiles are thin and do not cover as much roof space.
How Long Does It Take to Build a Slate Roof?
A slate roofing contractor will spend a large amount of time planning before beginning a project. They'll examine your home's roof structure to make sure it can withstand the additional weight of slate roofing tiles. They'll work with you to choose a high-quality slate that's the correct shape and colour for your design scheme.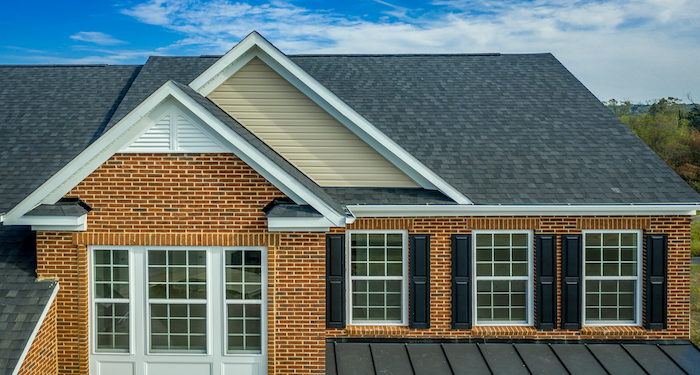 While most roofers can complete the project quickly, the length of time it takes to install a slate roof is determined by several factors, including the size of the roof, its form, accessibility, and, of course, the weather.
Some jobs can be finished in a few weeks, while others can take months. It's difficult, if not impossible, to give an exact completion date, but any professional slate roof contractor should be able to provide you with a general estimate that will suffice.
From start to end, a 100 square metre installation usually takes 6 or 7 days. You should be able to predict how long it will take to complete the task based on the size of your roof. Again, this is highly dependent on the weather.
Types of Slate Roof
For years, slate have been used to cover roofs. Natural slate roof tiles were commonly used in the past, however artificial slate roof tiles have grown increasingly fashionable in recent years.
Slate roofing is long-lasting and storm-resistant. Furthermore, due to the large range of shapes and colours available, slate roof tiles can be used on roofs with a variety of roof types.
Here, we'll go through the many varieties of slates, as well as their benefits and drawbacks, so you can decide which one is best for your home!
Natural Slate Roof Tiles Cost
Natural slate roof tiles are made from natural stone, which is quarried in Europe, Asia, Africa, and the Americas. Slates may differ in colour and shape, but this is to be expected with a natural object like a slate.
Natural slates are like natural stones in terms of colour and design. They can range from grey to blue, brown, green, and anthracite, depending on the stone type.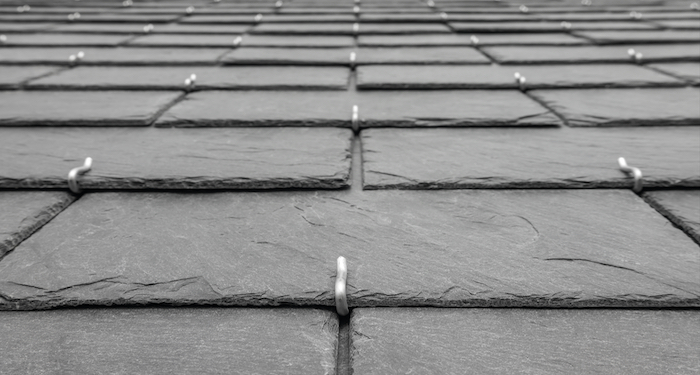 The natural beauty of a slate roof is enhanced by the minor irregularities between the slate tiles. A roof made of natural slate roof tiles is one-of-a-kind and has a distinct appearance that cannot be duplicated.
A roof made of natural slate will endure a lifetime. Natural slates, on the other hand, are more expensive.
Pros
Natural look
Storm-proof
Require no maintenance
Cons
Expensive compared to others
Fibre Cement Slates
This type of slate is made of cement and synthetic fibres, and is light and robust. Fibre cement slate roof tiles come in a variety of grey and brown colours, although red variations are also available.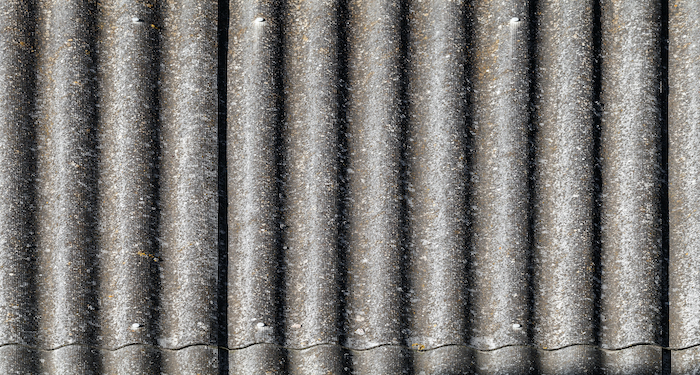 In contrast to fibre cement slates, each slate is identical in composition. It is possible to achieve a tight and smooth appearance because of this.
Pros
A large variety of colours
Protected against differences in temperatures
Can be installed in different ways
Cons
Shorter life span
Less authentic look than natural slates
Spanish Slate Cost
Slate output in Spain is at an all-time high. In sunny Spain, about 80% of the world's slate is manufactured. Because Spanish slate has a higher density than other roofing tiles, it is easier to control the temperature of a home.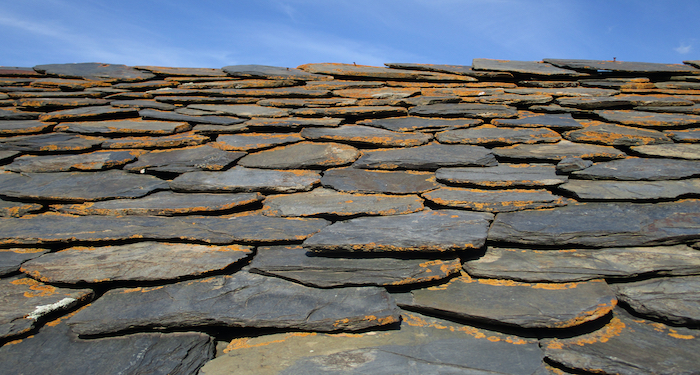 You might find that your home maintains heat better in the winter since slate helps you adjust the temperature in your home. As a result, your energy bills will be cheaper.
Pros
Guards the roofs structure from the weather
Can last up to hundreds of years
No maintenance
Cons
Brazilian Slate Cost
Brazil has been keeping a close eye on the slate sector. As a result, they are currently the second-largest slate producer in the world.
The difference with Brazilian slate is that it is not only devoid of tradition but is also made of mudstone. This is a departure from the metamorphic rocks that are typically used to make slate, but it is still a long-lasting and sturdy product.
Pros
Long-lasting
Eco friendly
Lower cost
Cons
It may not be suitable for UK areas due to the weather conditions
Man-made Roof Slate Cost
Man-made slate is quickly becoming a favourite among today's homeowners and tradespeople. This is primarily due to a desire to be more environmentally conscious, and it gives the appearance of a real slate without the high cost.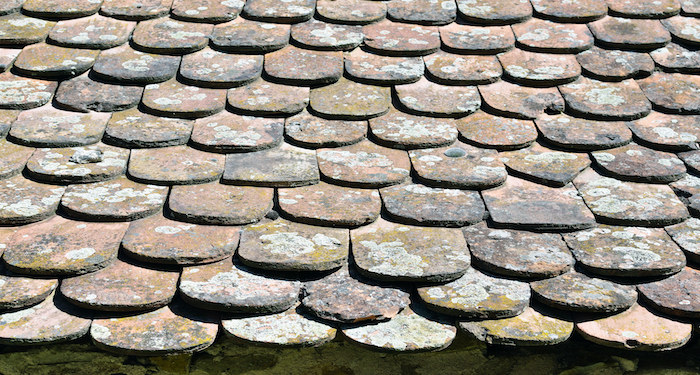 As a result, man-made slate solutions with aesthetically acceptable designs became available without the requirement for slate materials to be obtained from natural sources.
Pros
Saves money
Environmental benefits
Cons
Not as durable as other slates
Not the more aesthetic slates
Recycled Roof Slate Cost
Recycled roof slate tiles are made from scrap slate materials, making them eco-friendly. The finished project is created without the use of any industrial processes, resulting in a significant waste reduction.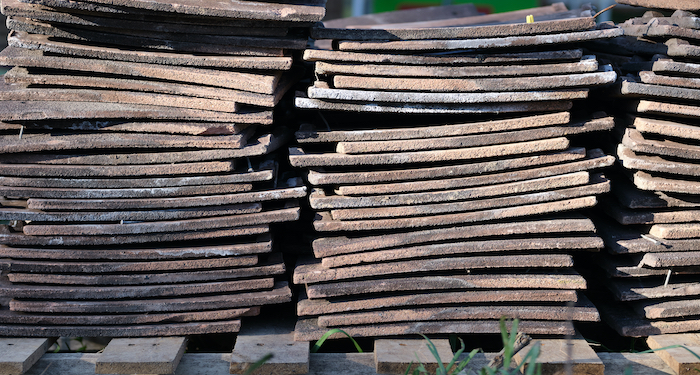 Pros
Good for the environment
Long lifespan
Cons
Benefits of a Slate Roof
The numerous advantages of slate are sufficient to increase the market value of your home. Here are a few reasons why you should install a roof slate: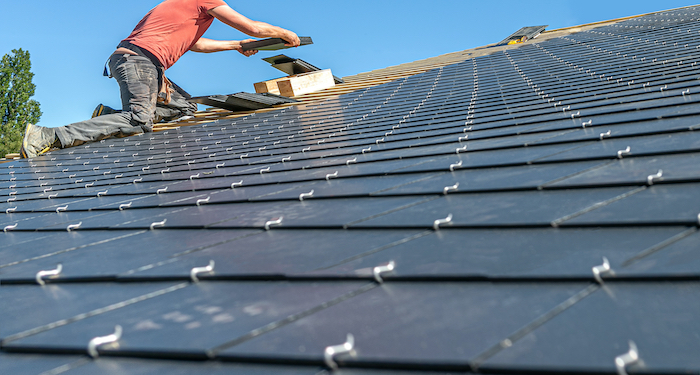 Lifespan
The durability of slate is well-known. Many types, especially natural ones, might survive for decades or even centuries. They absorb very little water and can endure many types of extreme weather, including frost, which makes them even more appealing to consumers trying to save money on future repair bills.
Slate is also considered to be fireproof, which is a desirable attribute for many people seeking attractive and cheap roofing options.
Slate Repairs
You won't have to worry about constant maintenance because the slate has such a lengthy lifespan. Maintenance will be required, but unless there are serious splits or problems, you can usually leave a slate roof alone.
Repairing a slate roof does not have to be complicated. Depending on the extent of the damage, slate roof tiles can often be removed, cleaned, and re-laid. You may simply remove and install a new slate tile in the space without having to replace the entire roof.
Appearance
A slate roof may give a house a beautiful appearance. They come in a variety of colours, with greys and blues being the most popular. Depending on how detailed you want your roofing to be, you can have them cut into different forms.
Good for the Environment
The two most environmentally friendly options are man-made roof slates and recycled roof slates. Natural slate, on the other hand, can be regarded as beneficial for the environment due to its extended lifespan.
It can also be re-used, and the extraction and operating processes do not require any artificial materials or chemicals.
Fire Resistant
Slates are a fire-resistant material that can endure temperatures higher than some metals. It's great for withstanding extreme temperature changes, which makes it an excellent choice.
Slate is formed naturally when layers of rock are subjected to intense pressure and heat, which explains why it is so fire-resistant. This makes slate an excellent roofing material because it minimises the risk of a building's roof catching fire in the event of a fire.
How Much Does It Cost to Remove a Slate Roof?
Even though roof slates are built to survive the elements, continuous exposure to the environment eventually wears them down. Roof slate materials, no matter how durable, are prone to cracking and deterioration over time.
Rainwater can leak through cracks and cause structural damage to your property if left unchecked. In brief, if your tiles have been damaged during or after installation, you should have them replaced as soon as possible.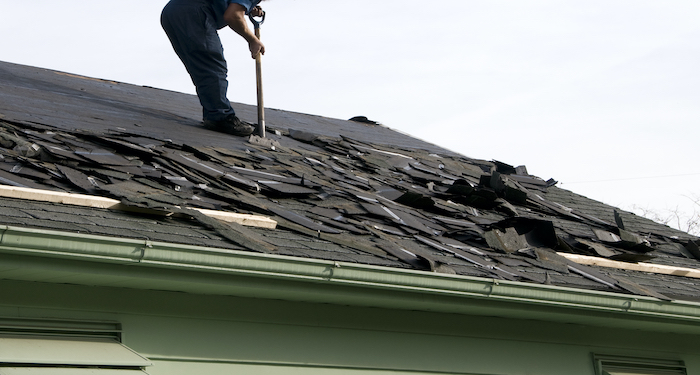 The cost of replacing roof slates is determined by the amount of work that must be done.
A complete replacement of a slate roof will set you back around £10,000 on average. Individual roof slate replacement will be significantly less expensive, starting at roughly £170 for up to five slates.
FAQs
Q: How do you cut slate roof tiles?
A: The first stage in cutting slate, whether with power equipment or by hand, is to make an exact mark on the slate that will serve as a cutting guide. We recommend marking the underside of the slate while cutting the slate by hand because cutting will be easier.
Line up a straight edge, such as a piece of wood, along the indicated line to cut slates with a chisel and hammer. Now, using the sharp edge of a chisel, score down the designated line, ensuring that it remains straight and applying enough pressure to produce a clear groove, but not so hard that cracks and splits occur. If you want, a carbide-tipped pencil can be used to score the line more precisely.
Place the chisel within the scored line and lightly tap the top of the chisel with the hammer once you're certain that the line has been scored. Continue along the scored line in this manner, and the slate should cleanly break off along the marked line.
Use tile or slate cutters to cut slates, aligning them with the scored line before squeezing the handles together and exerting pressure to cut through the slate. Continue cutting along the scored line, making sure the resulting edge is as straight as possible.
Q: How long does a slate roof last?
A: Slate is a natural stone with unrivalled technical properties that will survive for well over a century. The fasteners and supporting timbers are more likely to disintegrate than the slate tiles themselves.
Q: Does a slate roof add more value?
A: Installing a slate roof can add value to your home because it is composed of a high-quality material that is resilient, long-lasting, and beautiful. When selling your home, this is especially beneficial because it can help you command a greater price than a comparable house with an asphalt roof.
Q: What is the best slate?
A: Many people believe Welsh slate to be the best natural slate on the planet. Welsh slate comes in two colours: heather (purple) and blue-grey. Penrhyn slate has a lovely light blue/purple hue and can be anticipated to last for over a century.
Q: Does slate break easy?
A: Slate is a highly durable material, but it is also very brittle, thus it is prone to break if something heavy is dropped on it.
Sources
https://www.roofingsuperstore.co.uk/help-and-advice/project-guides/pitched-roofing/how-to-slate-a-roof/