How Much Does It Cost to Clear a House?
Whether you're moving house or dealing with a bereavement-related home clearance, you may want to considering hiring a professional house clearance service.
House clearance firms charge various rates. Some will charge you by volume, while others will charge you by weight, and yet others may agree to a fixed cost.
Generally, the cost of house clearance will be determined by the number of objects you need to get rid of. House clearance costs start from £80 for an particularly small clearance, which is the equivalent of up to 250kg or a fourth of a large van.
House clearing costs start at roughly £170 - £200 for a small clearance, which translates to up to 500kg or half a large van load.
House clearing will cost you upwards of £250 - £300 if you have a medium clearance of up to 750kg or three-quarters of a large van load.
Finally, if you're planning a major house cleanout weighing up to 1,000kg or a full van load, expect to pay around £300 - £350.
However, different parts of the UK are known to be more expensive, which may have an impact on the price. In London, clearance costs roughly £750 + VAT for a typical three-bedroom house. As a result, whether you live in a two-bedroom house, flat, or maisonette, you'll most likely spend less.
Some clearance businesses will inform you that if the items are useless, additional fees may apply to dispose of them in a manner that complies with waste disposal regulations.
This is especially true of white goods such as refrigerators, which must be disposed of properly to avoid leaving poisonous or other hazardous waste.
These fees are known as the Waste Electrical and Electronic Equipment Directive, and if a company does not mention them, be wary that they are not simply going to dump your stuff and leave you with a legal headache.
They also need professional credentials, such as a garbage licence, and be a member of a trade association like the Chamber of Commerce or AFTA.
If there are resalable items in the property, they can be used to offset or even cover the cost of a house clearance. Charities that provide a full house clearance service will take the items with a resale value for free, then give you a quote for clearing the remaining contents.
They do not use the resalable items in your property to offset the cost of a house clearance.
House Clearance Prices
The table below shows the average costs of clearing a house:
| Size of the Job | Average Cost |
| --- | --- |
| Small clearance | £170 - £200 |
| Medium clearance | £250 - £300 |
| Large clearance | £300 - £350 |
What are the Additional Costs of a House Clearance?
During a house clearance, there are usually additional costs that will increase the total price.
Here we will look at some of the most common jobs that can be completed alongside house clearances.
Skip Hire Costs
The price of hiring a skip is determined by the type of skip you need. Roll-on roll-off skips, for example, are less expensive per yard than standard skips.
Location is also a cost-affecting factor, as you should expect hiring costs in the southeast to be higher than the national average (London especially). In contrast, in the north of England, Scotland, and Northern Ireland, costs are often lower than in the rest of the country.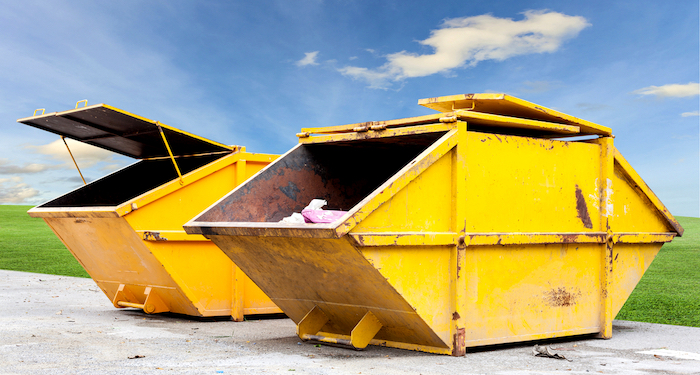 The number of tradespeople required, which is impacted by the size/type of skip hired, affects the cost of hiring a skip. The more tradespeople necessary, the more expensive a skip rental will be.
The time it takes to deliver and pick up the skip has an impact on the price. Excess mileage charges may be applied to the duration.
If there are challenges such as ease of access that cause the drop-off or pickup of the skip to take longer, the skip hire fee may be greater. It's unlikely that it will have much, if any, impact, but anything is conceivable.
The size of the skip is typically the most common cost factor. Here are some examples of different skips:
Garden Clearance Cost
Grass, weeds, shrubs, hedges, trees, and other plants are all removed by garden cleaning teams. They'll clear all the debris from the land with a combination of heavy-duty tools and skilled understanding.
Depending on your needs, your garden will be kept immaculate and ready to use, or it will be landscaped. All the waste they clear will be taken and responsibly disposed of, sparing you any further work you might want to do after your home clearance.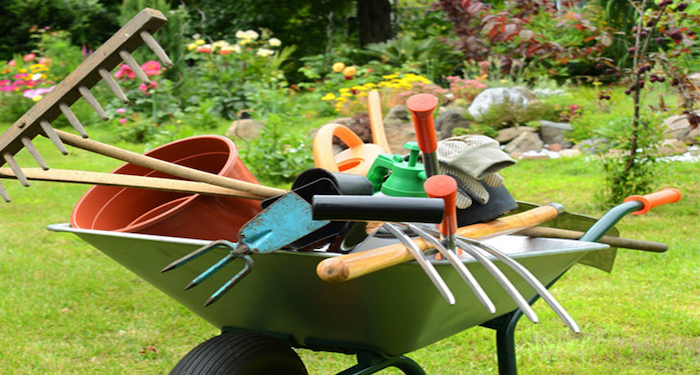 Garden clearance costs between £45 and £65 per hour. Garden clearance, at its most basic level, entails cutting down overgrown grass, weeds, and bushes. They'll also trim back any hedging, giving the area a nice and tidy appearance.
Depending on whether the material is harmful or not, more difficult jobs may necessitate garbage removal, which can be done for an additional fee. If a garden clearance team is unable to remove your things, you may need to pay for specialised removal before the work can begin.
On average, garden clearance will cost between £120 and £350. However, if the work is more labour demanding and requires the removal of large or bulky things, clearing it could cost £400 or more.
Garden clearance is usually charged on a fixed fee basis, depending on a quotation provided after an initial site visit. The professional's estimate of how long the job will take will be factored into the quote.
The job may be priced hourly in some situations, but if so, you should request an estimate of the total number of hours it will take.
Due to the obvious differences in living and operational costs, the price of any service you desire to hire will always reflect the location. While each company is free to set its charges based on the specific work, the cost of garden clearance varies depending on where you live.
In the Northeast, garden removal costs around £180 - £200, whereas in London, it can cost up to £400 - £450. Around £250 - £300 is the national average.
Carpet Cleaning Cost
The cost of hiring a professional carpet cleaning business is determined by the size of the space to be cleaned. A small bedroom, for example, costs between £20 and £30, but a large bedroom costs between £40 and £5, and landing and stair cleaning costs between £70 and £90.
If you need your living room carpets cleaned, expect to pay between £30 and £40, while an open-plan living room with a dining area would cost between £70 and £90.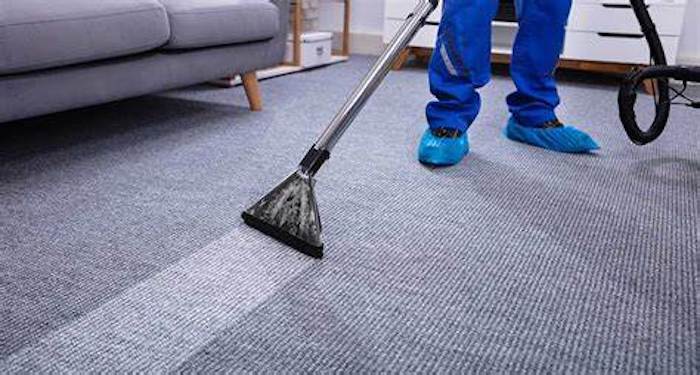 If you prefer to have all your carpets cleaned, the cost will vary depending on the type and size of your home. For example, carpet cleaning in a two-bedroom terraced property will cost around £120 to £160.
Carpet cleaning in a three-bedroom semi-detached house will cost £190 to £240, while a four-bedroom detached home will cost £290 to £370.
These charges will vary based on the carpet cleaning firm you hire, as well as whether you need the carpet cleaners to move furniture, which will boost labour costs. The ultimate cost will be determined by the condition of your carpets, since the more stains and spills there are, the longer it will take to clean them.
Most cleaning businesses charge per square metre of the room or house they are cleaning, with charges ranging from £2 to £2.50 per square metre.
Carpet cleaning specialists, on the other hand, charge a minimum day cost of around £100, which is usual in northern England. London carpet cleaning businesses, on the other hand, charge up to £140 every day.
Carpet cleaning takes approximately half an hour for a small or large bedroom, up to an hour for a regular living room, and 2 to 3 hours to clean all the rooms in a 3-bedroom detached home.
Weight Increases the Cost
The cost of recycling general household waste varies significantly; companies are charged by weight and are typically charged for a minimum of one tonne; this can range from £180 - £200.00 per tonne depending on the area and recycling station.
Most companies use Luton vans for accessibility and typically carry up to 1.5 tonnes. Many goods that you would discover in your home are not included in this fee, and clearance firms will have to pay extra to recycle items. Here are a few items that may be charged because of their weight.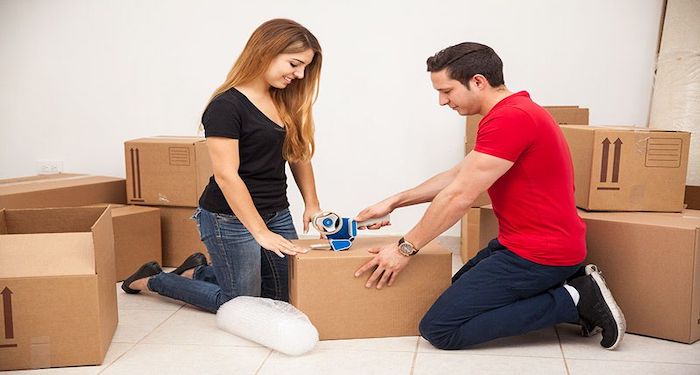 Mattresses are £20 - £40 each, based on an average cost of £60 to £80. A fridge or freezer costs at least £40,based on an average of two, with an average cost of £80 to £160. Televisions range in price from £15 to £45 depending on size, but the average price is roughly £40 to £80.
All electrical items, such as a kettle, toaster, iron, radio, and so on, have a minimum recycling price of £5 - £10 per item, which varies based on the size of the goods.
Keep in mind that extremely reduced clearance fees are frequently too good to be true. The clearance business will incur charges for properly disposing of rubbish, which they will pass on to you. Some untrustworthy people will simply take your goods and fly-tip them somewhere, which you might be penalised for if they find out.
Instead, before hiring a clearance specialist, make sure you pay a fair price for your house or garage clearing and see confirmation of responsible disposal and recycling of all clearance items.
Tradesmen Costs for Clearing a House
A tradesperson is likely to be more expensive, with hourly rates ranging from £15 to £20. While this is the more expensive choice, it also comes with the assurance that if you are dissatisfied with the work, the agency will provide you with a replacement cleaner or a refund.
A freelance cleaner, on the other hand, is likely to be more affordable, with hourly fees ranging from £10 to £15 per hour. Hiring a cleaner on your own is riskier than hiring through an agency because you'll be depending exclusively on the cleaner's excellent character.
The decision is based on your tastes and whether you are willing to pay a little more for a little more security.
How Long Does It Take to Clear a House?
One thing that all house clearances have in common is that they are all unique, requiring consideration of a variety of circumstances. A house clearance is a major operation that might take a whole day or more if the family has a lot of stuff.
Smaller house clearances can be completed in as little as an hour, depending on the size of the home and the number of items to be removed.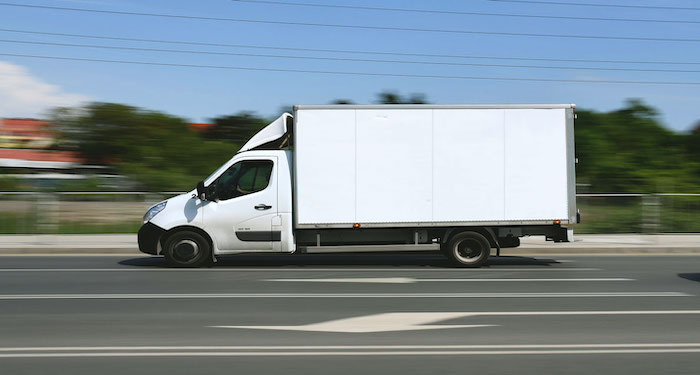 The most important are the contents density, parking, and any restricted access to certain areas of the property. A decent house clearance firm should take 8 – 14 hours or a full day utilising a two- or three-man team to clear a typical two-to-three-bedroom property with an average quantity of furniture, possessions, waste, and rubbish.
This would entail boxing up smaller objects, segregating trash and recyclables on the job site, and, if they're a good contractor, leaving the house neat, tidy, and cleaned. The house should be completely devoid of all trash and artefacts, apart from fixtures, fittings, and white goods, which can all be removed upon request.
Benefits of a House Clearance
When your immediate environment is clean, it promotes excellent health and a happy disposition. It might be your house or place of business but living and working in a sanitary and clean atmosphere not only keeps people healthy, but it also improves productivity and general quality of life.
We are frequently too preoccupied with other things to ensure that our home or office is cleaned regularly. This disregard leads to the accumulation of trash over time.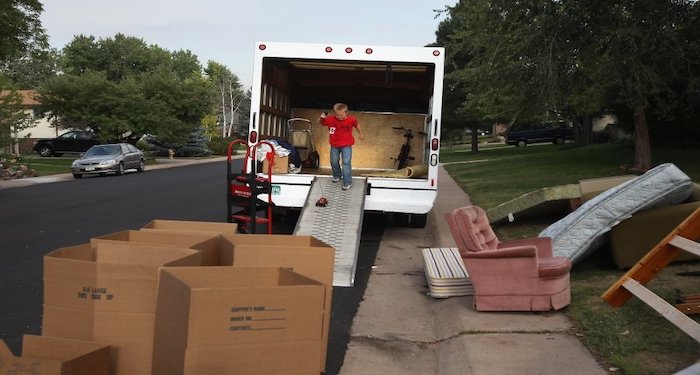 It is both unpleasant and harmful for all parties concerned. That is why a house clearance is necessary! Here, we'll go through all the advantages of a house clearance.
Cost-Effective
It's easy to believe that hiring outside help for a task like house clearance is too expensive. However, nothing could be farther from the truth, and the money you spend on clearance services could be viewed as an investment.
A waste removal firm saves you time and money by collecting, transporting, storing, and recycling the trash yourself.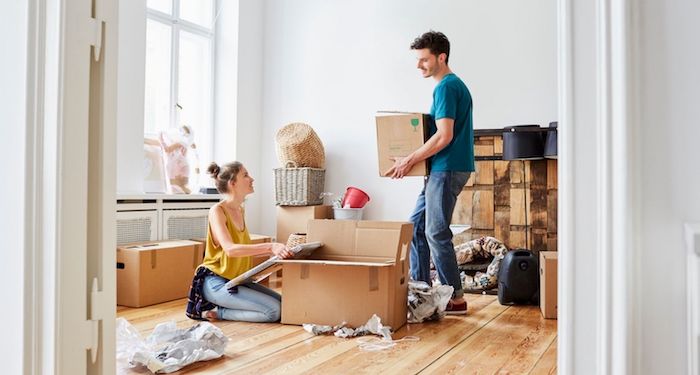 There's also the risk of keeping unsanitary garbage or waste, which could lead to the spread of pests and pathogens. To put it another way, the money you spend on professional clearance services is well worth the time and work you save over doing it yourself.
Convenient
Clearing your home or office of trash or debris that has accumulated over time would take a long time. This could be inconvenient, especially if it's close to your house or place of business. You can ensure that waste disposal activities are performed quickly and efficiently by using the services of a clearance business.
A competent waste removal firm will normally discuss with you to determine the best time to clean and collect the trash, allowing your organisation to operate without interruption.
Recycling
In the cleaning and clearance process, recycling is crucial. During the clearance of any residence or office, a variety of trash and waste is collected, which must be separated before disposal. A professional house clearance firm performs just that, ensuring that the trash/waste is properly disposed of.
There are various methods for dealing with old electrical waste and filth, for example. Consider how long segregation and disposal would take if you did it yourself. You may significantly decrease your carbon footprint and ensure that your waste and rubbish is properly disposed of by employing a business clearance service instead.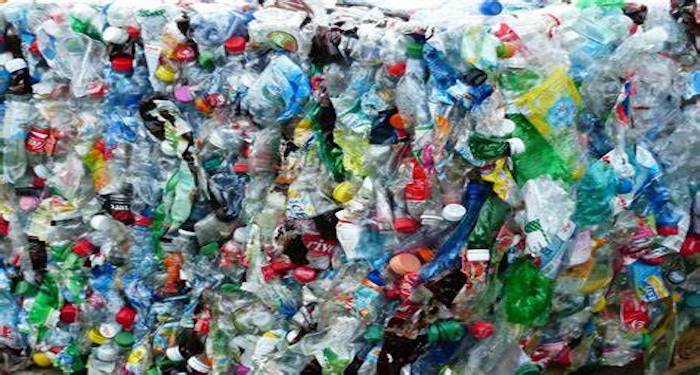 Environmentally Friendly
Working or living in a filthy atmosphere is not only an unpleasant look, but it is also extremely detrimental to the immediate environment. That's because such situations tend to damage the local flora and fauna, clutter the area, and even injure individuals travelling through or living nearby.
The most efficient solution to cope with this is to hire a professional cleaning agency to clean your house or office regularly. This prevents the accumulation of hazardous waste and trash in and around your house or business.
Gets Rid of Hidden Dirt
There is visible dirt that makes things look dirty and causes allergies, and there is dirt that is not visible to the naked eye but is nonetheless detrimental.
After a few weeks of use, your bedspread, for example, may have no stains. It does, however, harbour a variety of microorganisms as well as microscopic dirt, which is mainly dead skin material.
Most people, on the other hand, tend to overlook removing dirt until it becomes blatantly visible. On the other hand, a professional house clearance service keeps germs and micro-particles out of your bed and other areas.
FAQs
Q: How long does it take to clear a house?
A: A house clearance is a major operation that might take a whole day or more if the family has a lot of stuff. Smaller house clearances can be completed in as little as an hour, depending on the size of the home and the number of items to be removed.
Q: Does the homeowner need to be present for house clearance?
A: It is entirely up to you whether you wish to be there throughout the house clearance; however, if there are any objects that you wish to keep but do not want to be present, inform the firm before the clearance begins, and they will store them separately while the rest of the house is cleared.
Let the firm know whether you want the entire house cleared, including any carpets, appliances, or fixtures, and they will take care of everything.
Q: Why do I need a house clearance?
A: House clearances are commonly employed to prepare a home for new occupants by removing undesired items left behind by previous occupants. House clearance services are widely used by landlords and leasing agents between leases to ensure that the house, flat, or apartment is ready to be inhabited again.
Q: What does a house clearance take?
A: All waste, rubbish, furniture, light bulbs, and other objects that you no longer want should be removed by the house removal company. You should have a tidy house or room when you leave.
Q: How do I prepare for house clearance?
A: Separate things
Bundle electronics together
Put fixed décor items together
Be careful of sharp items
Notify the team about noise dust and other situations that could affect them
Keep in mind what you want to keep
Q: Why can you get money back after a house clearance?
A: They will charge a fee to dispose of the negatives - clutter, recyclables, and rubbish. They can also sell positives (useful material) to stores in exchange for money. If the value of the positives exceeds the cost of disposing of the negatives, you will be compensated.
Q: What licence do you need for house clearance?
A: A reputable house removal firm will be registered with the Environment Agency, have a current Waste Carriers Licence, and be able to provide waste transfer stubs. You could face a hefty fee if you use a firm that fly-tips your trash.
Q: What should I do before I pay for house clearance?
A: Check out nearby house and garage clearance firms and read through their company profiles and client reviews.
To acquire competent guidance and accurate bids for the project, speak with a few local clearance specialists.
Request a complete cost breakdown, including any additional expenses for unique products.
Shop around for the best prices on house and garage clearance.
Always go with a tradesperson who has relevant experience and a good track record.
Sources