How Much Are Bifold Doors?
In the past few years, bifold doors have become increasingly popular!
Homeowners are trying to find a new way to style their homes, and bifold installations are the best way to do so!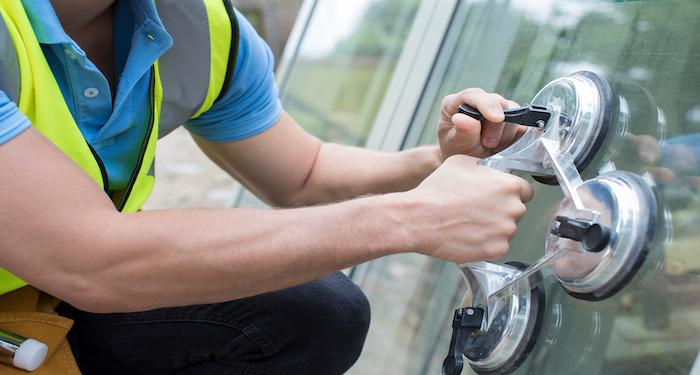 So, if you are looking to learn more about bifold doors, including the costs, then you will find everything you need to know here!
We will also go through the duration it takes to have bifold doors installed, the different types, the benefits of having them installed and the duration to have them removed from your home.
What is a bifold door anyway?
A bifold door opens from the centre, providing a full view and access to whatever is behind the door in one rapid action. Not only that, but the sheer mass of the strong doors eliminates the 'shuddering' that is sometimes associated with sliding doors.
Bifold doors are available in sizes ranging from 1.8m to 4.8m, with frames built of a range of materials, including uPVC plastic, aluminium, and wood. You can also use a combination of materials, such as waterproof aluminium on the outside and conventional oak on the interior.
Bifold doors can be used inside or outside the home, as a gateway to your garden or conservatory, or even to divide a larger room without losing its sense of space.
In terms of versatility, there is no better option! But how much do they cost?
The cost of bifold doors is determined by three factors: the material, the location, and the size. Certain materials are more protective, but they are also more expensive.
Whether bifold doors are installed externally or you choose interior bifold doors, they will have various needs. And, of course, the size of a bifold door has an impact on cost due to production.
You should consider the materials used.
The cost of installing bifold doors varies from £1950 - £7200, depending on the material used and the number of doors installed.
Timber bifold doors, for example, start at £2,000 - £2,500 for a three-door system and go up to £4,200 - £4,300 for a five-door system, whilst uPVC bifold doors start at £1,900 - £2,000 for three doors and go up to £3,000 - £3,500 for five doors.
Aluminium bifold doors are another popular alternative. They are slightly more expensive, starting at £3,000 - £3,500 for three doors and rising to £7,200 - £7,500 for a five-door system.
The final cost may also be determined by the property's location, as tradespeople in London and the south of England may charge more than those in the north.
There's one more thing...
The quality of the doors also has an impact on the price; for the samples on this page, we chose mid-range products - but the sky is the limit when it comes to bifold door prices.
Bi Fold Door Prices
The table below will breakdown the costs of installing bifold doors:
| Job | Cost |
| --- | --- |
| Timber three-door system | £2,000 - £2,500 |
| Timber five-door system | £4,200 - £4,300 |
| uPVC three-door system | £1,900 - £2,000 |
| uPVC five-door system | £3,000 - £3,500 |
| Aluminium three-door system | £3,000 - £3,500 |
| Aluminium five-door system | £7,200 - £7,500 |
What are the Supply Costs of a Bifold Door Installation?
If you want to DIY the installation of bifold doors or want to buy your materials to try and decrease the overall cost, then here we will go through all the materials and supplies you need to install a bifold door.
External bifold doors are available in four different materials: aluminium, wood, composite, and uPVC. The cost varies according to the type of material used.
Aluminium used to be one of the most expensive materials, but it has now dropped in price to compete with even the most affordable bifold. Because of their high quality/aesthetic and low cost, bifold wooden doors are extremely popular.
Composite combines the best of both worlds, combining aluminium and wood to provide high thermal qualities while also being low maintenance. UPVC was once thought to be one of the most cost-effective materials for bifold doors. The average price of uPVC, on the other hand, has risen.
Aluminium bifold doors usually cost £1,800 - £5,700 depending on the size and amount of panels you need. Wooden bifold doors cost £1,400 - £3,500.
Composite bifold doors cost £2,800 - £6,400 and UPVC bifold doors on average cost £2,200 - £3,200.
However, a standard pine internal bifold doors cost around £75 - £120. The table below will break down the bifold door costs:
| Supply | Cost |
| --- | --- |
| Aluminium bifold doors | £1,800 - £5,700 |
| Wooden bifold doors | £1,400 - £3,500 |
| Composite bifold doors | £2,800 - £6,400 |
| UPVC bifold doors | £2,200 - £3,200 |
| Pine internal bifold doors | £75 - £120 |
When installing a bifold door, you will also need tools to fit the door. Therefore here we have a breakdown of the tools needed and the costs.
You will also need a tape measure which will cost you £2 - £14 and a drill which will set you back £30 - £75; however, you could ask around your local area to see if any companies rent out tools.
You will also need an electric screwdriver will cost you £12 - £25, a mallet will cost you £5 - £10.
Depending on where your door is, you may need a step ladder which will cost £20 - £80, a doorknob will cost £14 - £42 depending on the type of door handle you want, and for safety reasons, you should buy a pair of safety goggles, and this costs £1 - £5.
The table below will show the tools you will need and their costs:
| Tools | Cost |
| --- | --- |
| Tape measure | £2 - £14 |
| A drill | £30 - £75 |
| Electric screwdriver | £12 - £25 |
| Mallet | £5 - £10 |
| Step ladder | £20 - £80 |
| Doorknob | £14 - £42 |
| Safety goggles | £1 - £5 |
What are the Additional Costs of Installing Bifold Doors?
When having bifold doors installed, sometimes there can be additional costs that can build up your budget. Therefore, here we will go through the different additional costs of installing bifold doors, so you know what to expect when the costs come up in conversation.
Triple Glazing
When having your bifold doors installed, you might decide to install triple glazing windows in your home to give you a brand-new home feeling. However, what are the costs of triple glazing?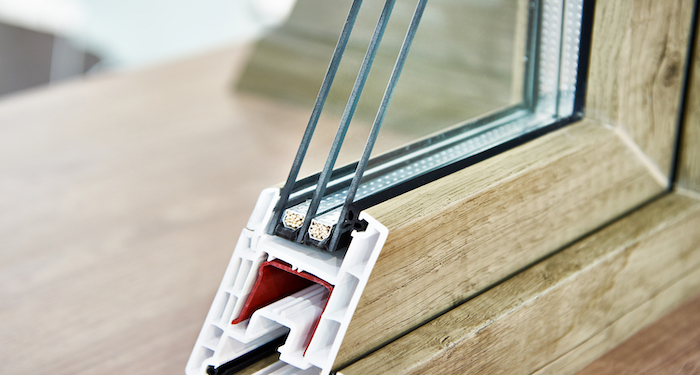 The average cost of installing seven triple glazed windows in a semi-detached house is £3,050 - £3,310, or £4100 - £4,400 if it has nine worlds.
A two-bedroom home with four windows would cost around £1,850 - £2,100, while a terraced house with five windows would cost around £2,230 - £2,280.
Installing 12 triple glazed windows in a detached house will cost roughly £5,250 - £5,850 while installing 15 triple glazed windows will cost £6,800 - £7,200.
The kind and size of the window, the number of craftsmen on the project, convenience of access, and the location of your house are all pricing variables.
In London and the southeast in general, window installers charge more. Northern England, Scotland, and Northern Ireland, on the other hand, have lower labour expenses.
The time it takes to install triple glazed windows might range from a single working day to five working days. If only one window fitter is working on the project, it may take twice as long.
Triple glazing should take roughly two days for a semi-detached house with seven windows. It would take two to three days to clean nine windows.
Fitting four triple glazed windows in a two-bedroom flat will take about 1-2 days, while fitting five triple glazed windows in a terraced house will take about 1-2 days.
Please refer to our guide on triple glazing costs, for further information.
Double Glazing
If triple glazing is too much for you, then you might lean towards double glazing instead. A cottage with five windows will cost between £1,680 - £1,920 to install secondary glazing.
Secondary glazing for a seven-window terraced house will cost £2,330 - £2,650, while a nine-window terraced house will cost £3,100 - £3,380.
If your home is semi-detached, the total cost for seven windows will be around £2,440 - £2,710, or £3,530 - £3,810 for ten windows.
Finally, you'll need to set aside £4,800 - £5,500 for secondary glazing on a 14-window detached house.
The cost of secondary glazing is determined by the size of the window, the number of window installers on the project, accessibility, and where you reside.
The length of time it takes to install secondary glazing is determined by the size of the house and windows, the number of windows, ease of access, the number of tradespeople on the job, and whether any additional work is required before or after the installation.
If you want to remove or replace double-glazed windows, you will have to pay a fee. A double-glazed replacement window will cost between £250 - £500, while a triple glazed replacement will cost between £380 - £490. It can cost between £1,400 - £1,600 to convert an old window into uPVC French doors.
Please refer to our guide on secondary glazing costs, for further information.
New Front Door
When having bifold doors installed in your home, you might decide to get a new front door to match the rest of your home's aesthetic. The cost of installing a new uPVC front door range from £300 - £570.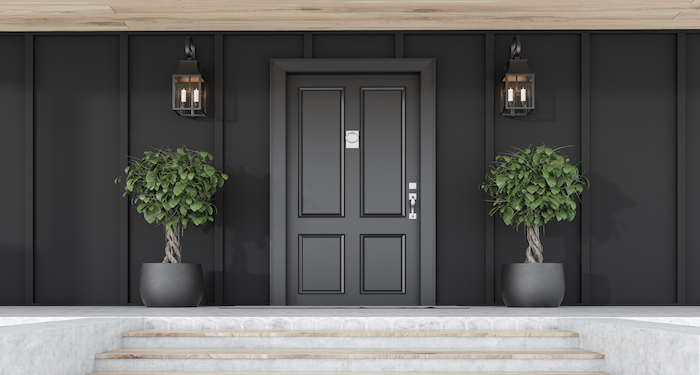 A composite door costs between £550 - £2,620, an oak door costs between £350 - £1,920, and a mahogany door costs between £350 - £1,570.
A pine front door can cost somewhere between £170 - £1,220, while a custom-made door can cost anywhere between £1,050 - £4,020.
The type/size of the door, the number of craftsmen, engaged, the convenience of access, and the location of your property are all factors that influence the cost of front door installation.
In terms of where you live, labour expenses are higher in the southeast (particularly London) but cheaper in Northern Ireland, Scotland, and the north of England.
A new front door installation takes 2-5 hours on average, depending on the kind. Accessibility, the state of the installation location, and the number of craftsmen used can all influence how long the job takes.
Because the door is being installed from the outside, inclement weather may cause the job to take longer or be delayed.
If you elect to have your front door removed, it will cost between £40 and £180 on average. However, the overall cost of the job will very certainly be a few hundred pounds higher than the estimate indicated above before any new work/installations are done. It will ultimately be determined by the nature of the replacement job.
Please refer to our guide on the costs of a new front door, for further information.
Minimum Fee
Some contractors choose to charge a minimum fee, which can be used as the principal labour charge (e.g., a daily price that applies even if the work takes three-quarters of a working day) or as a separate charge added to your overall bill.
Type
The type of bifold door, as mentioned in the preceding section, might influence the overall cost of a bifold door installation. Bifold doors can cost anything between £75 - £6,000 (without labour and rubbish removal).
Size
The more expensive a door is, the more it is likely to be. The price of a front door can vary greatly, from a plain timber entry door to a security door. Another example of a more expensive choice is custom-made doors.
Amount of Tradesmen
Most of the time, door installers will work in pairs. However, if the job is exceptionally vast or difficult, the third pair of hands may be required. In some circumstances, the job will be completed by a single door fitter.
The bigger the number of workers on a job, the higher the hourly wage. On the other hand, this would save time. Therefore whether this is a net cost increase will be determined by aspects such as how well the team collaborates.
Duration
The amount of time it takes to install bifold doors is proportional to the labour costs. The longer the job takes, the more you'll probably have to pay. If labour expenses are fixed, this is an exception.
Tradesmen Costs for Installing Bifold Doors
When deciding you want to install bifold doors, you may be debating DIY or hiring a professional to install your doors.
However, although DIY is a cheaper alternative when you hire a labourer to install your door, then you are guaranteed that it will be installed properly and safely.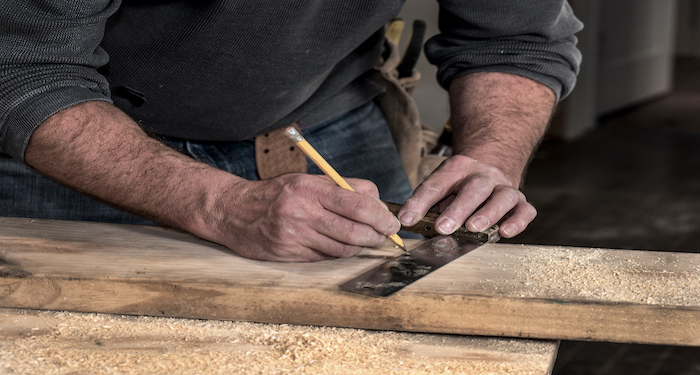 Here we will go through the different labour costs that you should be expected to install bifold doors.
Installation of standard bifold doors will almost certainly necessitate the assistance of a professional. This is because, according to the way the doors are made, the installation process may be problematic.
Complex and difficult-to-understand instructions may necessitate the assistance of a specialist.
The average labour cost for installing bifold doors is roughly £600 for three-door panels in one day and around £1,000 for a five-door system. The cost usually includes the hire of two craftsmen to do the task, which expedites the process.
You should also hire a structural expert to determine whether the wall on which the doors will be mounted is strong enough to support them. Typically, they charge between £50 - £90 per hour.
The total cost of labour will differ based on the scope of the project. For example, if a new opening is required, this may add another day to the schedule and raise the price.
The cost will also be determined by the amount of accessibility, as a tough job may attract a higher fee from a tradesman.
If you select a provider that is located far away, you may incur additional expenses depending on the delivery zone you are in. For precise pricing, go to the company's website.
The south of England and the London districts will have greater labour expenses, whereas the north will be cheaper.
How Long Does It Take to Install Bifold Doors?
It's crucial to know how long it will take to manufacture a bifold door, whether it's a one-time update to your home or part of a remodel or new construction.
You'll also need to account for on-site installation time. Here we will go through the duration of a bifold door installation so you know what to expect.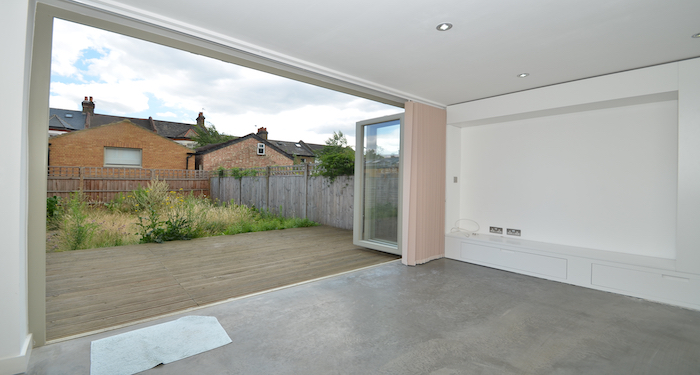 Each set of bi-fold doors will take 3-4 hours to install on average. The length of time it takes to install a bi-fold door depends on several criteria, including its size, how it is completed (to match existing windows and doors), and the type of bi-fold door bought.
You may expect your bifold door to be installed in half a day for a small bifold door less than 3m, all day for larger bifold doors, and up to 48 hours for extra-large custom bifold doors.
The amount of preparation work required to install the bi-fold doors is another aspect that impacts the installation time. If existing windows or doors must be removed, a precise time range can be provided at the time of purchase, specifying how long the complete operation will take.
If you want to extend the size of the aperture, you'll need to add more days for brickwork and plastering.
The table below will break down the duration to install bifold doors:
| Job | Cost |
| --- | --- |
| Small bifold door less than 3m | Half a day |
| Large bifold doors | One day |
| Extra-large bifold doors | Two days |
| Brickwork/plastering | +1 day |
Types of Bifold Doors
When it comes to buying bifold doors, you need to find the perfect one that suits your home. There are multiple types of bifold doors, and here we will show you all the different types as well as their pros and cons to make your decision easier.
uPVC Bifold Doors Cost
uPVC bifold doors are a good choice if you want a low-cost option. Prices start at roughly £1,500 in general, though they vary depending on style and other factors (not including glass, fittings, and installation).
The doors are made of the same white plastic that is used to construct uPVC windows. This means they'll look fine in modern homes but not so much in older ones.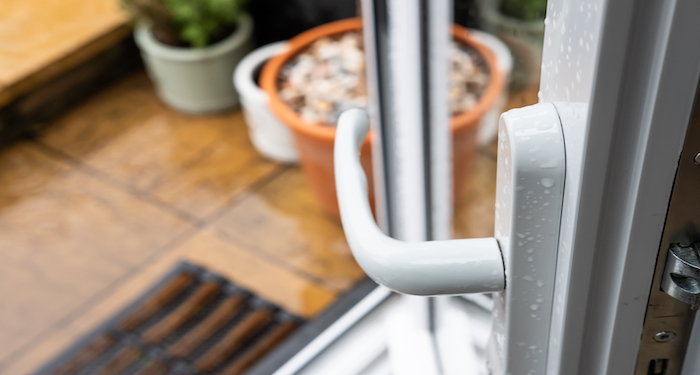 They're inexpensive to build and require little upkeep, just like other uPVC items. However, producers discovered that during severe temperatures, uPVC expanded and contracted by up to 3mm, interfering with the smooth operation of the doors.
UPVC doors are as strong as wood doors but last longer. They do, however, have the lowest thermal efficiency of the three varieties, as well as being the least environmentally beneficial.
Pros
Strong and durable.
Cheaper than other types.
Low maintenance.
Cons
Least environmentally friendly.
It can look cheap.
Much wider frame.
Aluminium Bifold Doors Cost
Bi-folding doors made of aluminium are more expensive than those made of other materials. This is primarily due to the superior quality of the material.
Because aluminium is tougher than wood or uPVC, the panel frames for folding glass doors can be shorter, enabling more light and greater vistas.
A thermal break is usually inserted in the construction of modern aluminium doors to improve their thermal efficiency. Aluminium is a long-lasting substance. Unlike uPVC and wood, it does not discolour. It will not warp, rust, or need to be painted.
The only maintenance required is a light squirt of oil on the runners and hinges now and then, as well as a thorough cleaning with clean water.
Aluminium doors are completely recyclable and can be reused multiple times. They're powder-coated rather than painted, and you can have just much whatever colour or wood look you want. Prices vary depending on a variety of elements, but a basic frame will set you back roughly £3,000.
Pros
Strongest material.
Thermal efficient
Environmentally friendly.
Cons
Timber Bifold Doors Cost
Timber bifold doors are available in a variety of wood varieties, including solid wood, hardwood, and engineered wood, with the latter being the most common.
Frames for solid wood bi-fold doors start at roughly £3,000, rising to £5,000 for composite wood.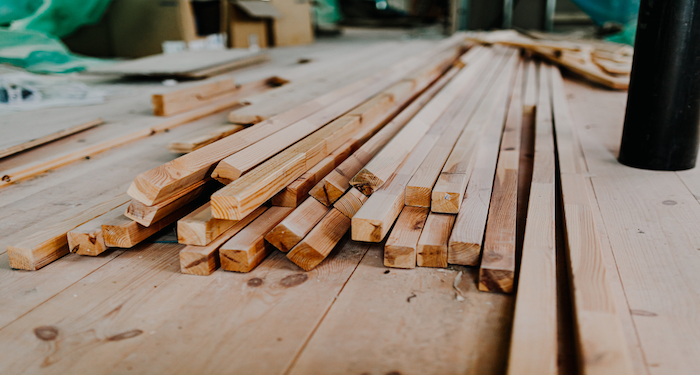 This is one of the most durable possibilities, particularly if the bifold doors are made of engineered wood, which is also long-lasting. It also has a lower U-value than uPVC doors, with an average U-value of 1.4W per m2.
Cheaper wood doors do not hold up well in the UK climate, whereas engineered woods and hardwoods are more durable but also more expensive.
Although hardwood bifold doors have a traditional aesthetic and natural beauty, they will need to be painted or varnished regularly over time.
Pros
Naturally beautiful.
Strong
Cons
Expensive.
Can warp if overexposed to sunlight or moisture.
High maintenance.
Benefits of Bifold Doors
Installing bifold doors to your home will add multiple benefits to your home, here we will go through the different types of benefits to installing bi-fold doors.
More Natural Light
Bifold doors and windows provide significantly more light than normal doors and windows.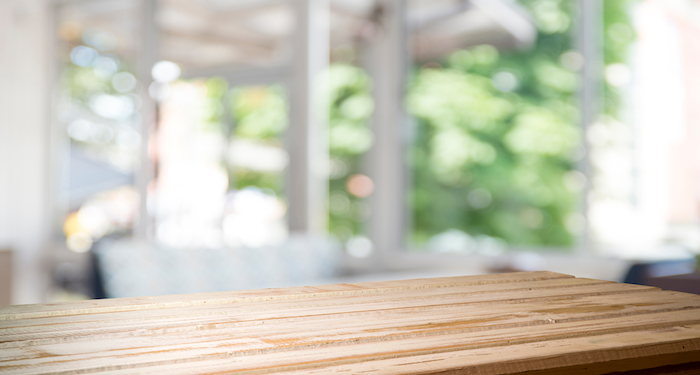 Sliding doors always feature a fixed panel in addition to the sliding one, so you can only use half of the opening at a time. When comparing sliding and bifold doors, bi-folds offer narrower panel frames, broader and higher openings, and the potential to connect your indoor and outdoor spaces effortlessly.
Use Small Room
To create an opening, sliding patio doors must always slide behind another door or window. Bifold doors, on the other hand, fold back on themselves at the side of the frame.
This guarantees that you have the most open space available. When comparing sliding doors to bifold doors, you'll notice that sliding doors provide significantly more open space.
Outside Living
It is not necessary to be physically outside to enjoy it. You may fold back all of the doors and enjoy outdoor life while remaining in your home. As a result, you can enjoy inside comfort while also getting some fresh air outside.
Flexible
You have the option of opening as many or as few bi-fold panels as you like. That means that if it's chilly and rainy outside, all you must do is open the first panel and enter the garden. When the light is shining, though, you can open as many panels as you need.
The most common choices are double bifold doors and 4 panel bifold doors. They can also be installed anywhere, so you can choose to have a bifold kitchen door or a bifold bathroom door, as well as any other room of the house.
Security
Multiple locking points, internally beaded frames, and secure hinges are all features of bifold doors. Other doors, on the other hand, usually just have a single locking point.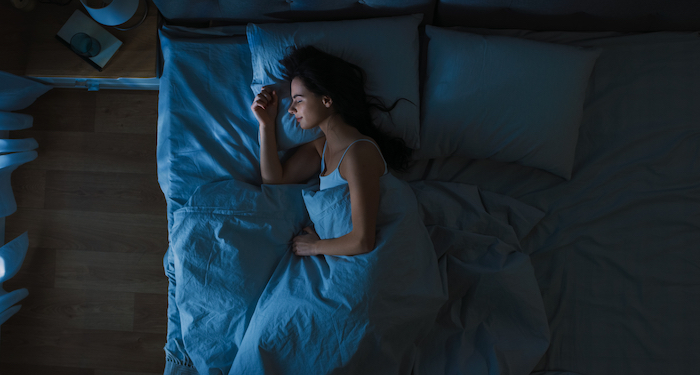 And, of course, the double-glazed unit uses toughened glass as a safety feature, making it more difficult to break into.
Appealing
Bifold doors are unmistakably modern and stylish, and they will always stand out. Apart from that, they are effective and perform the function for which they were created. They always outperform sliding patio doors or hinged French windows.
How Long Does It Take to Remove Bifold Doors?
Bifold doors are removed for a variety of reasons, including decorating, eliminating a wall, and replacing the bifold door with another wall.
So, If you have just recently moved home and want to have old bifold doors removed or if yours are becoming old and you want to give your home a new feeling, then having your bifold doors removed might be a good option for you.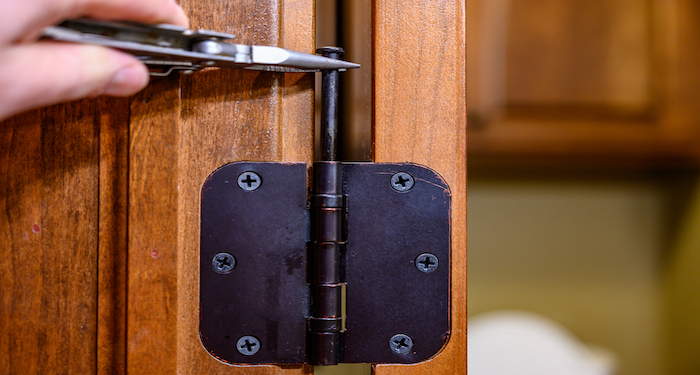 Here we will go through the cost to remove bi-fold doors and the time it takes to remove them.
You should budget roughly £160 - £220 per day to hire a professional to remove your bifold doors. If you intend to remove them yourself, you must include in the expense of rubbish disposal, which normally varies between £70 - £120.
It should take 1 – 2 hours to remove bi-fold doors as installing a bifold door is difficult, but removing one is not. All you need is the right equipment and the physical power to hold and move the doors once they've come off the track.
FAQs
Q: Where do you put a doorknob on a bifold door?
A: Although no rule says you can't put the knob on your bifold door wherever you choose, there is an appropriate location for it. It should be in the horizontal centre of the leading door, 36 inches from the floor.
If the doors have panels, the knob should be in the vertical centre of the middle panel. The force required to open and close the door is reduced because of this positioning.
Q: How do you measure for a bifold door?
A: To determine the size of bi-fold doors you require, measure the opening into which the doors will be installed (known as the aperture). It's critical to leave about a half-inch of clearance for fitting (known as a fitting tolerance).
So, once you've taken your measurements, the size of the opening minus the fitting tolerance on both the height and width will be the size of the door you order. This is true whether your bi-fold doors are made of aluminium, vinyl, or wood.
Firstly, Measure the diagonals of the entrance from corner to corner with a large spirit level to ensure that it is level. Then at the top, bottom, and middle, measure the width of the opening. Take height measurements on all sides and in the middle.
Then to get the size of the door you need to order, subtract half an inch (the fitting tolerance) from the smallest measurements. Consider whether the doors will open inward or outward and whether there will be enough room for them to do so.
Q: Do bifold doors increase property value?
A: According to some estimates, bi-folding doors can increase the resale value of a home by 5-10%.
There are several reasons why valuers hold them in such high regard: Bi-folding doors, unlike French and patio doors, can span many metres, allowing for a very large opening to be made.
Q: Do bifold doors need property permission?
A: Permitted development rights cover bi-fold doors. Thus they don't usually require planning approval. Your bifold doors will need to be included in the drawings if they are part of a new extension.
Q: Are bifold doors thermal efficient?
A: Bifold doors are made of modern double glazing and are therefore very energy efficient.
To limit heat transfer, timber bifold doors typically have an engineered core, while aluminium doors have a thermal break to prevent heat from travelling straight through the frame. To boost total heat efficiency, the glazing can also be filled with argon.
Sources