How Much Do Subsidence Repairs Cost?
The cost of fixing subsidence will depend on the type of repair conducted, the extent of the damage and the number of tradespeople required for the job.
Where you live will also determine the cost, as tradesman rates vary across the UK.
Before any repairs are performed, a professional will advise a full building survey, which normally costs around £300 to £2000, which will assess the condition of the entire home.
They may also check the property's drainage by conducting a CCTV drain survey that ranges from £100 to £250. This involves sending a camera down the drains to record drainage activity and uncover any issues.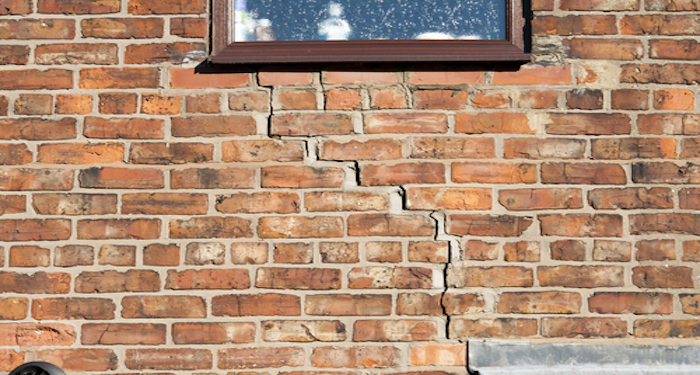 Once the cause has been determined, the tradesperson will then decide on the best type of repair.
One of the most common ground subsidence repairs is underpinning, which involves installing a solid foundation below the ground to provide support.
There are several types of underpinning which vary in cost. The cheapest option is the resin injector method, which is typically priced at £1200 per square metre, while the more traditional mass concrete underpinning costs around £1500 per square metre.
The most expensive underpinning method is mini-piling which costs up to £2600 per square metre.
Subsidence Repair Prices
To help you understand the different costs of underpinning, take a look at the following table:
| Type of Underpinning | 2-bedroom terraced (1 single 4m wall) | 3-bedroom semi-detached (1 single 9m wall) | 4-bedroom detached (1 single 14m wall) |
| --- | --- | --- | --- |
| Mass concrete underpinning | £6,000 | £13,500 | £21,000 |
| Mini-piling underpinning | £10,400 | £23,400 | £36,400 |
| Resin injector underpinning | £4,800 | £10,800 | £16,800 |
Underpinning is not the only solution for fixing subsidence. The below table sets out additional subsidence repair prices:
| Subsidence Repairs | Average Cost |
| --- | --- |
| Gutter repairs | £18 - £30 per metre |
| Gutter replacement | £40 - £50 per metre |
| Drain repairs | £60 to £100 per metre |
| Drain replacement | £120 to £600 per metre |
| Tree felling | £70 - £2500 |
What are the Additional Costs of Subsidence Repairs?
Along with subsidence foundation repairs, you may want to consider some additional jobs which can be added to your budget and completed at the same time and such as:
Brick Replacement
Subsidence can cause significant damage to walls, resulting in cracked and bricks which may need to be replaced.
You can purchase the bricks yourself which cost around £10 to £20 per brick or approximately £120 per square metre.
If hiring a builder, you should expect to anywhere from £150 to £400 per day. The labour cost will depend on how many bricks need replacing or the size of the wall.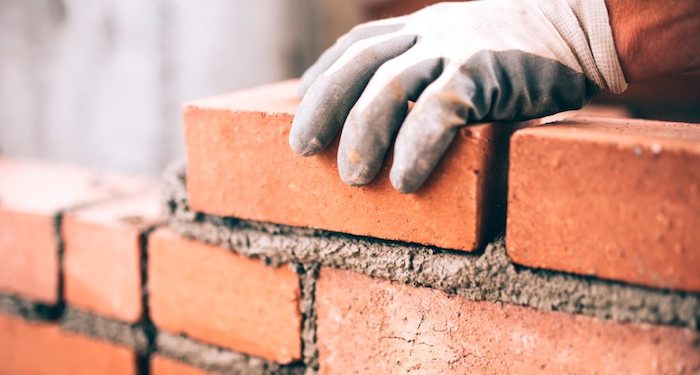 Brickwork Repointing
Another important cost you may want to factor into the overall cost is brickwork repointing. This will ensure that your old and new bricks are held together while also preventing damp from entering your home.
The average cost of brickwork repointing ranges from £20 to £50 per square metre. However, this may vary depending on the type of bricks you have, as the larger they are, the more expensive the job will be.
Exterior Wall Rendering
To further protect your property walls, you could consider rendering or re-rendering if your walls were rendered before subsidence occurred.
Professional rendering typically costs around £2500 to £4500 for a smooth render or up to £6500 for pebble-dash rendering. Of course, this will depend on the size of your home and the area that requires rendering.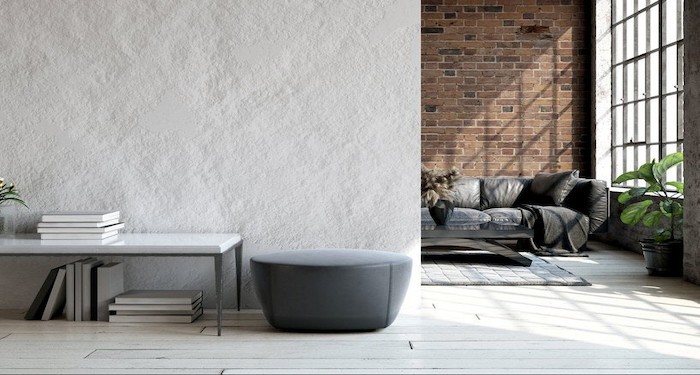 The total cost of subsidence repairs will depend on several factors, including:
Extra Labour Fees
Tradespeople tend to charge varying rates depending on the location of your property. For instance, homeowners in London will pay more than those in northern parts of the UK.
If you live in a remote area, you should also expect increased labour rates, as the person you hire may add excess mileage fees to your bill.
Size of Property/Wall
One of the most significant factors is the size of the property or wall that is being repaired.
If you just have a small amount of subsidence on one wall, then this will cost much less than fixing subsidence on an entire home.
Extent of Damage
The level of damage caused by subsidence will also determine the cost, as the more damage there is, the more expensive the repair will be.
For instance, if you catch subsidence early on, you will pay out much less than subsidence that has been left to cause additional damage.
Type of Repair Method
The type of repair will also impact the price of subsidence repairs, as some are more expensive than others.
For underpinning, the cheapest of them all is the resin injector method, while mini-piling is the more costly option. While tree felling is much more affordable, the price will depend on the tree's size.
Gutter and drain replacement or repairs also come at a lower cost, as the price is determined by the size of the guttering and drainage.
Tradesmen Costs for Fixing Subsidence
The labour cost for subsidence repairs will normally depend on the methods used as some are more complicated than others.
You may also require different types of tradesman who charge varying rates.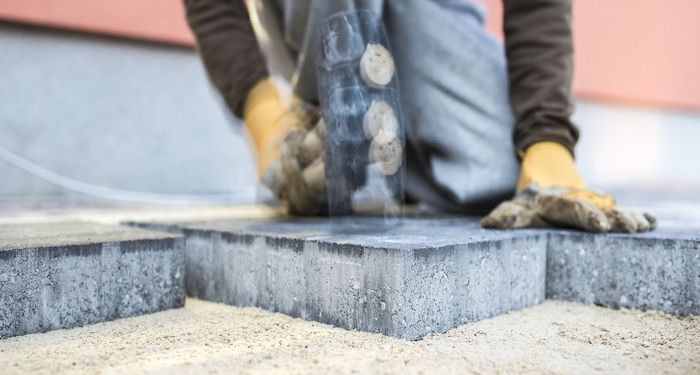 The below table sets out the costs of different types of tradespeople and their fees:
| Tradesperson | Hourly Rate | Daily Rate |
| --- | --- | --- |
| Structural engineer | £30 to £55 | £215 - £280 |
| Tree surgeon | £20 to £55 | £170 - £260 |
| Plumber | £30 to £90 | £200 - £490 |
| Builder | £20 to £45 | £190 - £260 |
| Drainage specialist | £35 to £55 | £220 - £280 |
| Roofer | £20 to £45 | £190 - £260 |
How Long Does It Take to Repair Subsidence?
The timeframe for subsidence repairs will again depend on the type of job and the extent of the damage caused.
For instance, the cost to fix subsidence with underpinning methods will take around three weeks, while the same job on a semi-detached property could take up to four weeks to complete.
A larger property, such as a four-bedroom detached house could take up to six weeks to fix subsidence.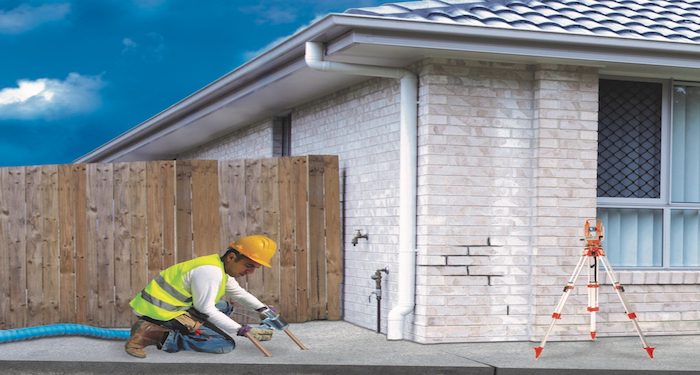 The duration for tree felling will vary depending on the size of the tree, as a small tree less than 25ft will typically take around 3 to 4 hours to cut down. In contrast, an extra-large tree over 75ft could take up to 5 days to remove.
For gutter repairs and replacement, you should expect the job to take anywhere from two to four hours for a two-bedroom terraced home or up to six hours for a four-bedroom detached property.
Drain repairs typically take around one to three hours to complete, while drain replacement can take anywhere from one to three days.
Types of Subsidence Repairs
There are several ways to repair subsidence. To help you understand which method is right for you, take a look at the following guide, which sets out the different types, along with the costs and pros and cons of each.
Mass Concrete Underpinning Cost
The most traditional method of underpinning is using the mass concrete procedure. This repairs subsidence issues by extending the existing foundation until it becomes completely stable.
The soil underneath the old foundations will also be excavated in stages and replaced with concrete which will be left to cure.
The cost of mass concrete underpinning is typically around £1500 per square metre.
Pros
Ideal for shallow foundations
Heavy machinery is not required
Retains the old foundations
Cons
Time-consuming process
Concrete must be cured before a new pin is excavated
Mini-piling Underpinning Cost
If deep foundations are necessary for increased support, then the best option is mini-piling. This is also the best choice when moving foundations to suitable soil as it can accommodate various ground conditions.
This process involves the use of specialist piling equipment which can dig further down into the ground.
Mini piling costs around £2600 per square metre.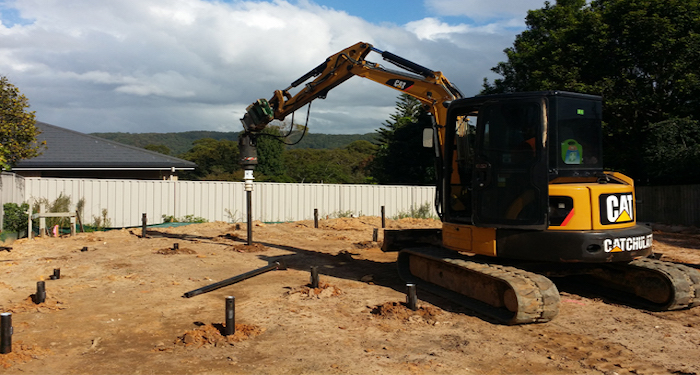 Pros
Works well for foundations over 16ft
Great for variable ground conditions
Not as disruptive as traditional methods
Cons
Most expensive option
Requires specialist machinery
Resin Injector Underpinning Cost
Another underpinning method involves the use of a resin injector which is essentially a type of glue mixed with hardener that is injected into the ground under the existing foundations.
This mixture will chemically react in the ground causing it to expand and fill in any cracks or gaps.
This is one of the cheapest underpinning methods which costs approximately £1200 per square metre.
Pros
A fast and efficient method
Non-disruptive
Cheap option
Cons
Not as durable as other methods
Does not offer extensive stability
Tree Felling Cost
If subsidence occurs due to tree root damage, you may need to hire a professional tree surgeon to fell your tree(s).
This will involve cutting down the trees and roots to ensure they won't grow back and prevent them from causing future damage.
The cost of tree felling is around £70 to £2500 per tree.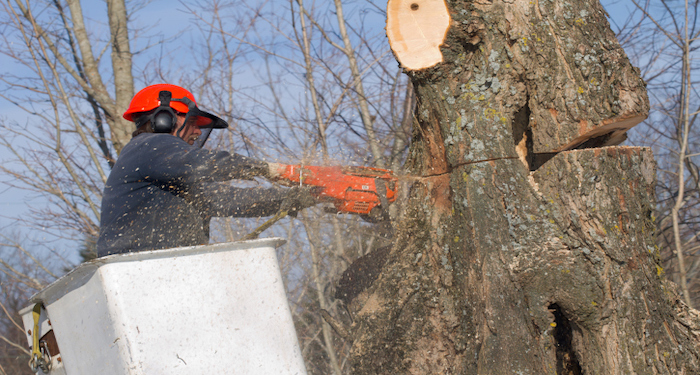 Pros
Prevents future hazards
Improves line of sight around the property
Cons
Harmful to the environment
Requires professional help
Guttering and Drainage Repairs Cost
One of the main causes of subsidence is leaking gutters and drains. If an excessive amount of water leaks into the soil, this can wash the foundations away, resulting in subsidence.
To fix this issue, you should have your gutters or drains repairing or replaced immediately to prevent further damage.
The cost of repairing gutters is around £18 - £30 per metre, while replacement costs about £40 to £50 per metre.
To repair your drains, you should expect to pay around £60 to £100 per metre or £120 to £600 per metre to replace your drainage.
Pros
Prevents leaking and subsidence
Stops water pooling
Cons
Replacement can be expensive
Drain and gutter maintenance is still required
FAQs
Q: Do you have to declare subsidence when selling your home?
A: While it is not a legal requirement to declare subsidence, property experts advise that you should let potential buyers know, as they may find out the information from other sources.
Q: How do you check for subsidence?
A: If you are worried about subsidence, then the first thing you should look out for is any cracks on your plaster inside the home and the brickwork outside your property.
Cracks will typically appear around window frames or doors, and they will expand if subsidence has occurred.
Other common signs of subsidence include sticking doors, as well as peeling wallpaper. For the latter, you should check for cracks underneath the paper in order to determine subsidence.
Q: What is subsidence excess?
A: Subsidence excess is the amount you will pay when making a home insurance claim for subsidence repairs. This is typically a one-off payment which is paid before the job is complete.
Q: What does subsidence mean?
A: Subsidence is the process of gradual sinking or caving of the foundations surrounding property or land.
Q: What do subsidence cracks look like?
A: Subsidence cracks can be identified by size, as these types of cracks are normally at least 3mm thick and are around three times the size of standard hairline cracks. They can also be found on the inside and outside of a property.
Sources