How Much Does It Cost to Convert a Basement?
Without dramatically affecting the appearance of your property, converting a basement can provide valuable extra living space.
This type of conversion is costly, but if you haven't made good use of all the valuable interior space, including the loft, and don't have room to extend farther around the house, it's the only alternative you have other than moving to a larger property!
Everyone wants more room, and converting a basement is a terrific way to get it. Unless you reside in London or other cities where property prices and space are highly expensive, you may not earn a full return on your investment.
It's no secret that basement conversion expenses can be high, but given the numerous advantages, it's a worthwhile investment. They can add significantly more value to a home than they cost in regions where the room is limited, such as London.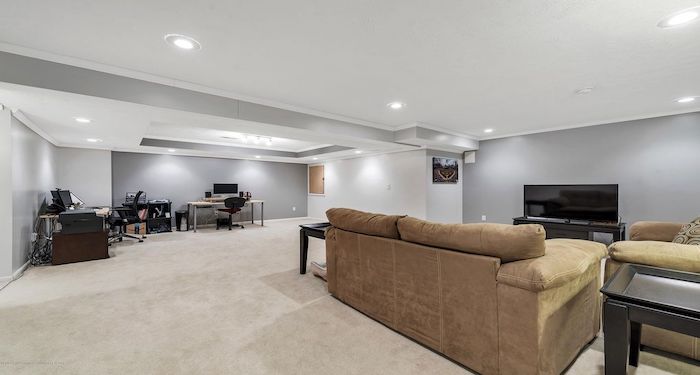 A new 20-square-metre basement can cost up to £40,000 - £50,000 to dig and underpin. The average cost of converting a basement will first be determined by the size and quality of the materials used.
Underpinning prices per metre, any adjustments to current plumbing, new windows, and electrics will all be included in the material costs. The cost of materials used to decorate the refurbished space, such as flooring, light fixtures, and decorating supplies will vary.
A lot of factors will determine the ultimate amount you spend, but the average cost of a basement conversion is around £1,400 - £2,000 per square metre.
Basement Conversion Prices
Below is a table of the different costs of a basement conversion.
| Job | Average Cost |
| --- | --- |
| New 20 square metre basement | £40,000 - £50,000 |
| Typical basement conversion | £1,400 - £2,000 per m2 |
| Retrofit properties without an existing basement | £2,500 - £3,00 |
| Basement conversion of an existing cellar but height and area extended. | £2,000 - £2,500 |
| Basement refurbishment of the existing cellar with additional waterproofing | £1,200 - £1,400 |
| Creating lightwell/external access | £7,000 - £8,000 |
The cost of converting your basement will vary based on the size of your home and your specific ideas for the space. The first set of basement conversion cost costs are only estimations.
For the most accurate and up-to-date information, compare quotes from several different local basement conversion contractors to ensure you get the best deal.
You should also include in any unexpected costs that may arise as a result of your future basement conversion – would drains need to be diverted, or is the property draught-proofed? Will you need to install additional central heating and lighting? Perhaps a new boiler?
The price will also increase if you need extra tradesmen, or you live in a more expensive area such as London, and the materials you want your basement to have will also have a massive effect on your budget.
So, if you are looking to have a basement conversion, you must do your research if you are trying to do it on a budget.
What are the Supply Costs of a Basement Conversion?
When converting a basement, you may want to turn it into a brand-new room, like an extension. Therefore, there will be an increase in the price for your basement conversion by a lot if you want it to be an extra room in your home.
For example, a new kitchen suite will cost around £4,000 - £8,000, or a new bathroom suite will cost an additional £1,500 - £1,500.
Other supply costs include damp proofing and insulating, which normally cost around £500 - £1,000.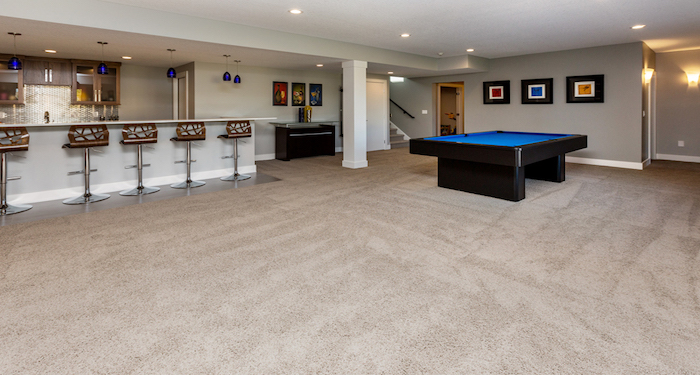 To have your basement plastered would cost around £300 - £600.
The table below shows the typical supply costs associated with a basement conversion:
| Job | Average Cost |
| --- | --- |
| Installing a kitchen suite | £4,000 - £8,000 |
| Fitting a bathroom suite | £1,500 - £3,500 |
| Fitting a staircase | £3,000 - £5,000 |
| Install light fittings and fixtures | £100 - £500 |
| Internal wall removal | £750 - £1,200 |
| Damp-proofing and insulation | £500 - £1,000 |
| Plastering | £300 - £600 |
| Painting and decorating | £400 - £800 |
| Carpet fitting | £300 - £600 |
| Laminate floor fitting | £400 - £700 |
What are the Additional Costs of Converting a Basement?
Converting and renovating a basement is a major project, and it provides a great opportunity to finish and complete a variety of other tasks that may be needed or would add value to your conversion.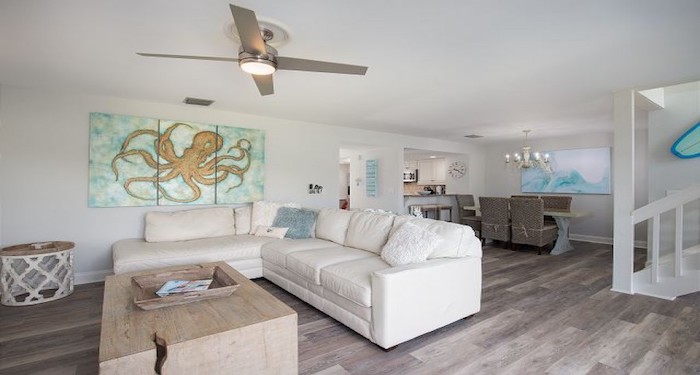 However, when converting your basement, there are multiple additional costs you might need to think about before you set a budget.
Here are some of the most common additional costs:
Bathroom Installation Costs
When converting your basement, you may want to turn it into a bathroom which would add to your costs significantly.
Installing a basic quality bathroom could cost anything from £1500 to £2000. A bathroom of intermediate quality will cost between £3000 and £6000, while a bathroom of exceptional quality would cost between £7000 and £15,000.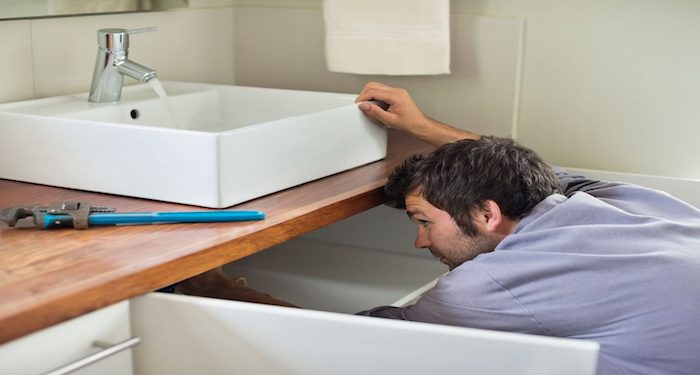 You may anticipate paying between £1000 to £3000 for a small bathroom installation. A medium-sized bathroom will generally cost between £3000 and £6000, while a larger bathroom may cost up to £10,000. It could cost considerably more depending on the size of your bathroom.
For roughly £1500 to £2000, you can have a budget bathroom installed. To do so, you'll need to identify ways to cut costs by using less expensive materials. You might also think about what you can do yourself, as installation costs a significant portion of the cost of a new bathroom.
The timescale of installing a new bathroom will depend on the size you want. Therefore, a new bathroom installation on a budget could take 6 – 13 days, and a standard bathroom would take 7 to 14 days. A luxury bathroom suite, however, would take up to 9 to 16 days!
Bathroom accessories are available in a wide range of styles and qualities. A simple toilet can cost as little as £50 - £60, while a high-tech smart toilet with an integrated bidet and seat warmer can cost thousands of pounds.
When this range is applied to every aspect of the bathroom, from sinks to showers, tiles, and all the extras like taps and towel rails, the cost difference can be enormous, ranging from a few hundred pounds to several thousands of pounds. However, an average figure would be around £500 to £2,000.
Painting and Decorating
When redecorating, you should think about how much interior painting will cost for various jobs. Painting a room, for example, might cost anywhere from £180 for a tiny bedroom to £500 for a large living room.
You'll also need to include in the expense of painting and decorating other fixtures, such as skirting boards, which range from £180 to £350, and window painting, which costs between £400 and £1500.
Wallpapering is another substantial decorating cost, with prices ranging from £180 for a small room to £600 to strip and hang the wallpaper, while internal cladding costs between £1500 and £2500.
Another important item to consider is the cost of a tradesman. For significant decorating works, such as painting or wallpapering many rooms, you should expect to pay around £100 to £300 per day for a painter and decorator.
They may simply charge £15 to £40 per hour for smaller painting jobs like painting door frames and kitchen cupboards. However, because most tradesmen charge for their time, knowing how long a task will take to establish the ultimate pricing is also vital.
If you're only having a tiny bedroom painted, it should only take a day to finish; but, if you need any wallpaper or paint removed, you'll need to add another day.
Plastering
A single wall in your basement will likely cost between £150 and £250 to plaster. Plastering a room which you will almost certainly require, can cost anywhere between £300 and £900. If you only need a ceiling plastered, expect to pay between £280 and £440 for a medium-sized ceiling.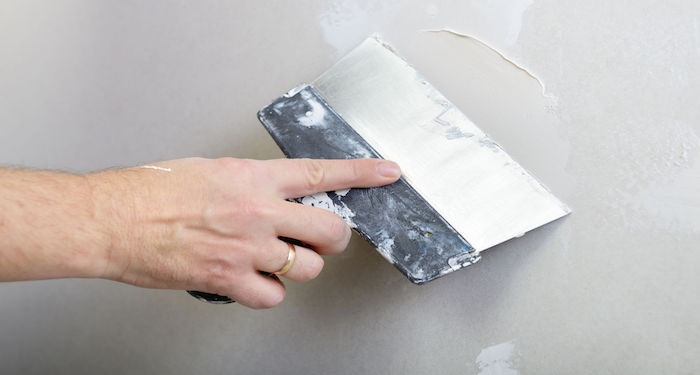 Labour expenses will normally range from £100 to £150 for a single wall, £300 to £360 to skim an entire room, £200 to £600 to cover an entire room, and £200 to £280 to plaster a ceiling.
Therefore, depending on how much you want plastering will depend on the overall price. Plastering a whole room usually takes around 1 – 3 days.
New Staircase
A new staircase costs, on average, between £600 and £6600, depending on the style, design, and materials chosen, as well as the location and accessibility.
For example, the starting price for an L-shaped staircase constructed of softwood is roughly £700, but this might rise to £1600 if it is made of hardwood.
The typical cost of supplying and installing staircase materials such as concrete is £2600, while a glass staircase can cost up to £4600.
Tradesmen will usually charge between £150 and £200 each day to install. It's difficult to put a time limit on the job because every staircase is different. A bespoke staircase can take up to 8-10 weeks to build and install because the staircase must first be developed and manufactured, which means there will be delays.
The actual installation takes about 1-2 days, plus another day if the existing staircase needs to be removed. Of course, time frames will vary depending on the type of staircase; for example, a softwood staircase installation could take as little as two days, while glass stairs could take up to four days.
Skip Hire
The cost of renting a skip for a week ranges from £200 to £250 per month. This will depend on the size of the skip and your location. When you hire for a longer amount of time, the price per day normally decreases.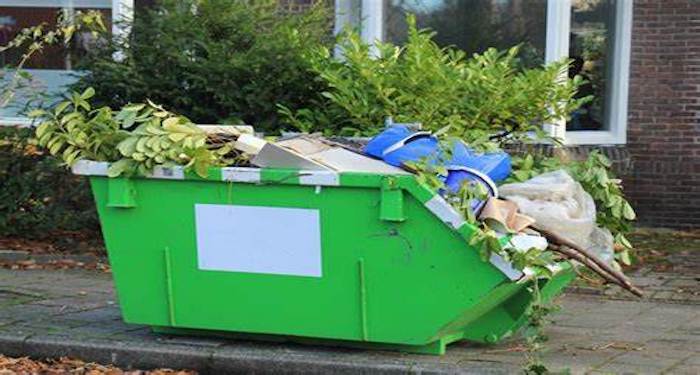 The cost of a skip will also be influenced by your location, as pricing in major cities can be up to 50% higher than the national average. Additional fees may apply to place skips on a public road due to municipal permit fees.
Tradesmen Costs for a Basement Conversion
The average tradesperson charges between £150 and £200 per day. Basement conversion specialists frequently work in pairs to ensure that the operation runs well.
The cost of labour will be added to the overall price stated by the trade, which can range from £2,000 to £10,000 depending on the region but will be mostly influenced by the project's duration.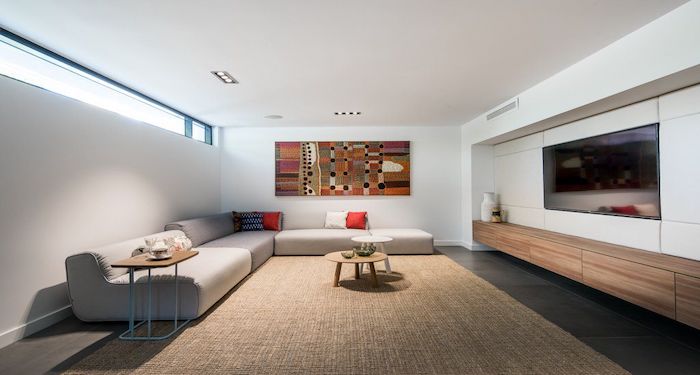 Different contractors, such as builders, architects, designers, and ordinary tradespeople, may be required for this task, and their rates will range from £100-£300 per day, adding to the expense of constructing a basement.
How Long Does It Take to Convert a Basement?
The length of time it takes to convert a basement depends on a variety of factors, including the type of property and how big and deep you're willing or able to go. To give you a better understand of how long the job takes, take a look at the following basement conversion guide:
Stage One:
The planning, design, and approval procedure is the initial stage. This might take anywhere from 4 to 6 months, depending on the property's location, as planning permission in areas like London can be difficult. The most time-consuming part of this step is obtaining planning clearance, which might take a long period.
A competent basement construction business will be familiar with the local authority's planning restrictions and will create a design that meets your needs while also being more likely to be authorised.
It's also a good idea to chat to your neighbours ahead of time to assess their attitudes and address any questions they may have since this will make them less likely to raise objections that will drag down the process.
Stage Two:
After the design has been finalised and the planning approval has been granted, the major construction work can begin. Stage 2 will include structural excavation, underpinning, and waterproofing. This is the most inconvenient part of your basement conversion. These critical tasks normally take 3 to 5 months to complete.
Some homeowners may elect to vacate their homes at this point. Such large-scale construction projects can be noisy, dusty, and filthy.
Stage Three:
The major construction work will be completed by stage 3; now it's time to finish the fit-out. This stage should take 2-4 months, depending on the size and intricacy of the basement. When you watch the process come together, and it starts to appear more like the living space you imagined, the fit-out can be one of the most exciting parts of the project.
You can start to see the conversion take shape at this point. The space can be utilised for a variety of reasons, which you should have planned for during the design phase, such as a kitchen or family room, an additional bedroom and bathroom, or a home office.
These timelines are simply intended to give you a basic idea of how long the work will take; you'll need to talk to your basement firm in detail to build your designs and acquire a more exact schedule. The better prepared you are, and the more detailed your plans are, the less likely there will be severe job interruptions.
Types of Basement Conversions
A basement conversion for your family home has a lot of potentials, and you can add a variety of various rooms to benefit and adapt your property's demands. Here are a few ideas for making the most of your basement area and increasing the value of your property.
Bedroom Basement Conversion
Converting your basement into a bedroom is an excellent method to increase the value of your home while also providing additional space for larger families. It could even be a more convenient and cost-effective alternative to extending your home to add a bedroom.
However, there may be some challenges with this project, such as meeting building codes, waterproofing, dampness, lighting, and ventilation.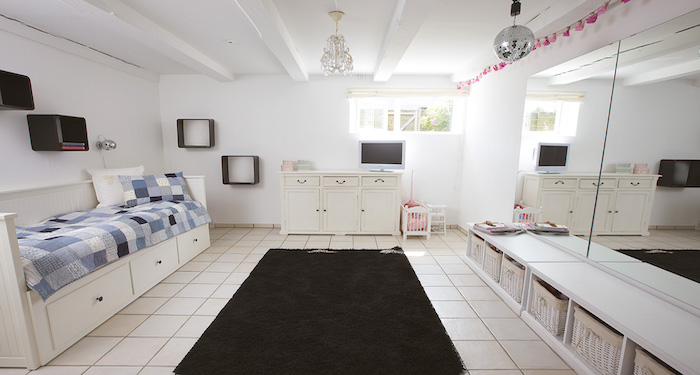 The usual image of a basement, on the other hand, is of a dark, damp space separate from the rest of the house. Then, there are all kinds of terrifying creatures that live in our children's imaginations.
Therefore, you should invest in artificial lighting, as it will account for a significant portion of any converted lighting. This will allow light to travel through your converted bedroom and take away any scary attachments to it.
Pros:
Increase home value
Creates additional space
Cons:
Bathroom Basement Conversion
Another approach to increase the value of your home is to turn your basement into a bathroom; this is especially useful if you frequently find yourself waiting in line for the shower in the morning. However, this is a more involved restoration that requires water and damp proofing, plumbing, and ventilation planning.
Basements can be extremely cold, making it difficult to use the washing machine unless the space is appropriately heated. You'll want to be sure the toilet you choose is suitable for use underground. When building an underground bathroom, ventilation is also important to consider.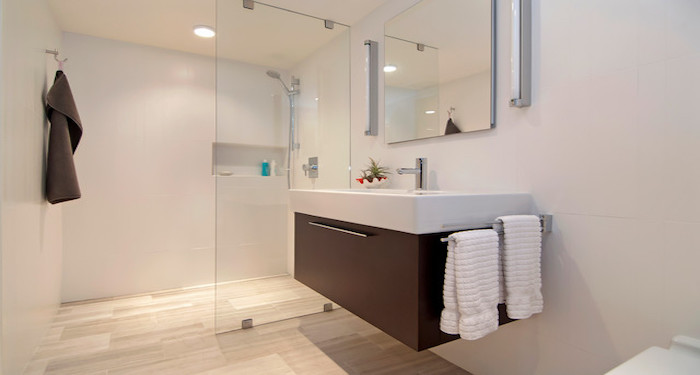 Placing your new bathroom beneath existing restrooms should make plumbing easier and less expensive. In any event, it's a good idea to speak with a professional about the realities of constructing a basement bathroom before getting started.
Pros:
Good for additional bathroom idea
Increases home value
Plumbing is easy
Cons:
Need ventilation
Need a toilet suitable for the underground
Kitchen Basement Conversion
Adding a kitchen to your basement is a simple way to make better use of the area. If the basement extends out to the yard, it might be an excellent space for social events. A kitchen is a relatively simple conversion with few factors to consider.
To produce more space, it can make sense to dig down and build a basement. It can be a cost-effective and convenient alternative to moving, especially if expanding above and outwards isn't possible.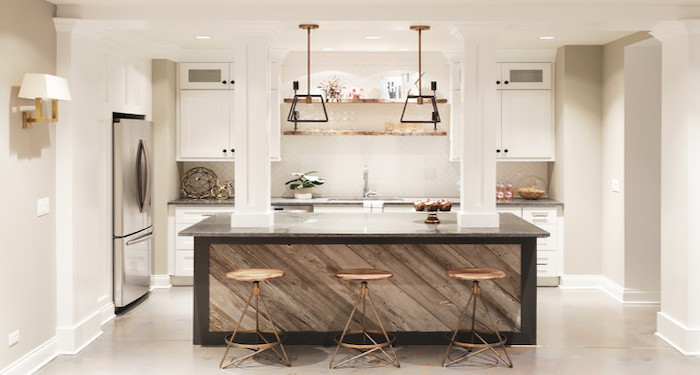 Just keep in mind that you'll have to dig deeper to construct a kitchen space than you would for a typical basement makeover, and it'll be more disruptive as well - but it'll be worth it in the end!
A straightforward conversion will cost roughly £1250 per square metre, which is comparable to a ground-floor expansion or loft conversion. You should expect to pay between £10,000 and £30,000 depending on the size of the room.
Pros:
Gives you more space to cook
Simple conversion
Cons:
Expensive
You need to dig deeper for a kitchen basement conversion
Office Basement Conversion
With one out of every 16 professionals working from home, those who can properly divide their personal and business lives and establish locations where they can best execute their professional obligations will be the most successful.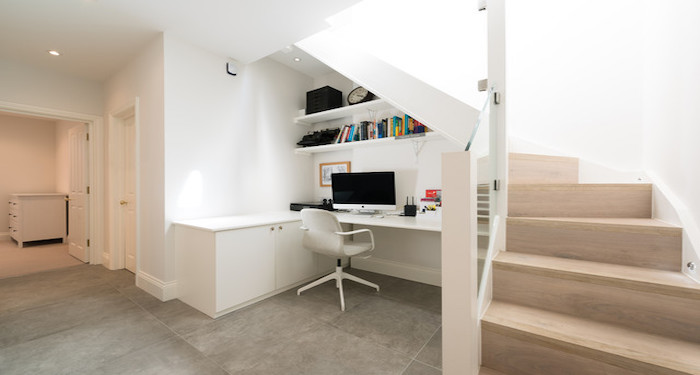 The advantages of setting up a basement office go beyond improved focus and a more professional working environment.
A spectacular basement conversion can also help to increase the value of a London property. If your home is leasehold and permission is obtained, you may be able to convert the basement.
Pros:
Gives you time to relax and work in peace
Separates work from home
Can concentrate more
Cons:
Living Room Basement Conversion
A second living room simply means no more squabbles over the television and there will be more space to entertain. If you put a couch bed in there, it can also be used as a last-minute additional bedroom.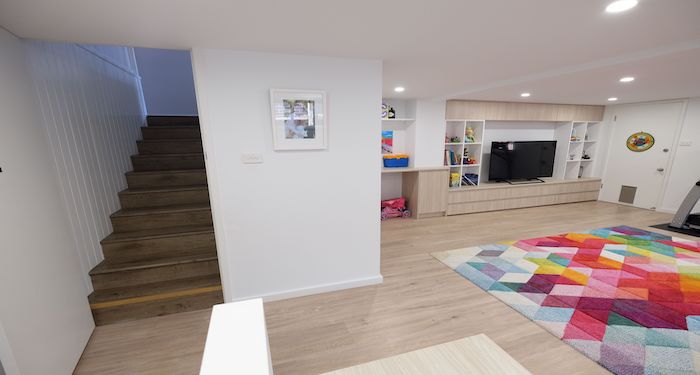 If you have low ceilings in your basement living room, low-slung furniture is necessary. Also, plenty of throw cushions, rugs, and blankets will add to the comfort.
However, you must ensure that the area is insulated, as basements are notorious for being cold, so if you want your new living room to be warm and inviting, you need to install some heat.
Pros:
Can create an extra living space for people to have their own time
Can be used for other things
Cons:
Need to have heat installed
Bar Basement Conversion
Is there a more interesting way to utilise the space in your basement? Adding a wet or dry bar to your basement will transform it into the perfect entertaining room in your house. You could even soundproof it, so you don't bother anyone in the main house when you play songs after a few drinks.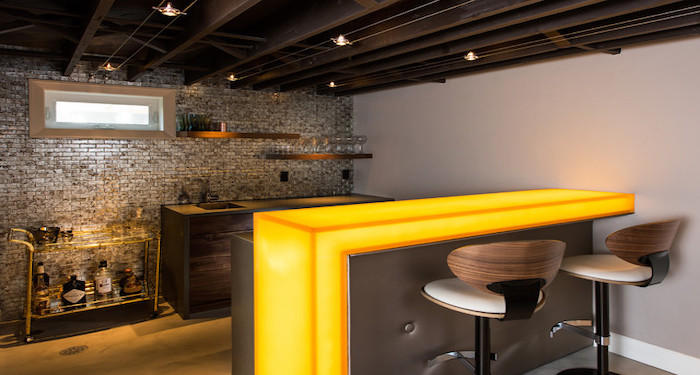 It's all about the design with a basement bar; you want to create an ambience, which means low lighting, beautiful bar stools, plenty of lovely glassware on display, and shelves of your favourite tipples.
Pros:
Create your design
It can mostly be DIY
Good space with friends
Cons:
You have to add detail to your design
Benefits of a Basement Conversion
One of the most common reasons for converting a basement or cellar is a simple lack of living space. When you consider stamp duty, relocation charges, and the added cost of purchasing a larger property in large cities, a basement conversion, while not cheap, can be less expensive than moving to a larger property.
Here are some benefits of adding a basement conversion to your home:
Extra Space
A basement conversion can also help you realise the full potential of your home by adding more living space on a different floor level.
This extra area can be utilised for a variety of purposes, including a media room, playroom, sports room, gym, sauna, additional bedrooms, nanny or granny flat, swimming pool, artist's studio, or simply an extra bathroom.
The options are unlimited, and whatever you decide to do with the extra room will almost certainly raise the value of your home!
Good Value for Money Additional Space
According to most homeowners and building contractors, there is no less expensive house expansion alternative for increasing liveable space. A foundation, a roof, and several structural walls are all required when adding a room to a home, regardless of its size.
Converting a basement to act as an additional room, on the other hand, isn't that expensive when the fundamental framework is already in place. When you consider the cost of basement waterproofing and basic conversion work, this turns out to be a good value for money addition to your home.
Increases Home Value
Basement conversions that help improve living space do make a property more appealing to potential buyers, which means they can obtain a better price for their home when it comes time to sell.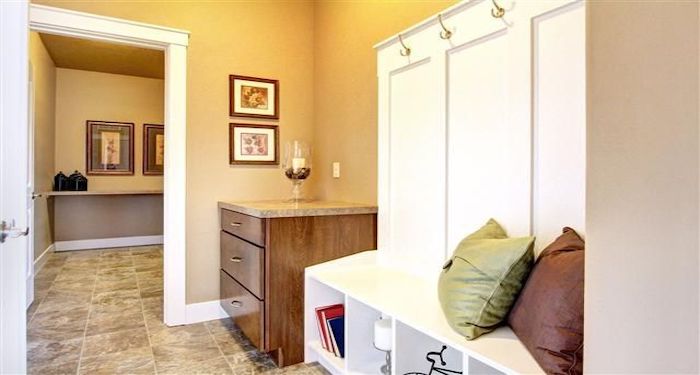 You can increase the value of your home by adding extra bathrooms, an office, or a gym, or by adding an extra bedroom. If you plan to sell your home in the future, this will make it much more appealing.
Don't Need an Extension
You can save a lot of money by not building a whole new extension onto your house. If you require additional office space or a bedroom, rather than spending even more money on a property expansion, why not make use of the space you already have?
This is also advantageous since, as your family grows, you may require additional space for a new bedroom. For a youngster seeking seclusion, constructing a basement annexe or bedroom is a terrific alternative.
No Need to Move Home
Although work may cause some disruption in your home for a few weeks, it is a far better option than trying to find a new property with four bedrooms and a study. Using the space in your basement to its full potential might save you a lot of time and money in the long term.
FAQs
Q: Will converting a basement add value to a property?
A: Yes, a basement conversion can significantly increase the value of your home. Basement conversions are among the most cost-effective renovations available.
Q: Is it better to convert a basement or a loft?
A: Basement conversions are often more expensive than loft conversions. For the most part, they don't require planning approval and are a great way to make use of the space under your roof.
They can usually accommodate an extra bedroom, a bathroom, or a study area, which is what most families require. Basement conversions, on the other hand, increase the value of a home.
Q: Do I need planning permission for a basement conversion?
A: Unless you're making structural alterations, you won't need planning permission if you're converting an existing basement. If you're excavating a new basement, on the other hand, you'll almost certainly need planning permission.
Q: Do I need to move out with a basement conversion?
A: It depends on the amount of work that must be completed. If you don't have solid floors or a basement, the work will be extensive, and you'll most likely have to relocate.
If an existing cellar has exterior access, you can probably stay if you don't mind the dust and noise. Remember that your neighbours will not have a choice, so treat them with respect.
Q: How long will a basement conversion take?
A: A modest area can take between 1-2 months to convert, depending on the size of your existing basement. A full excavation, on the other hand, can take up to four months, and a large-scale full excavation and refurbishment can take up to six months.
Sources