How Much is Brick Repointing?
Let's start with chimney repointing?
To have a chimney pointed or repointed would cost approximately £30 to £50 per square metre. The average cost of pointing/repointing a chimney is £500 to £1000.
What about repointing a house?
It would cost about £1400 to £2100 to have the front or side of a house pointed/repointed, £2400 to £3100 to point/repoint a semi-detached house, and you'd need to budget for £3200 to £4100 to point/repoint a terraced property.
How much would it would be for scaffolding?
The costs will be several hundred to several thousand pounds more if scaffolding is needed which costs roughly £50 to £150 a day.
If you're ready to get a quote for your repointing job, we can help connect you with local repointing specialists.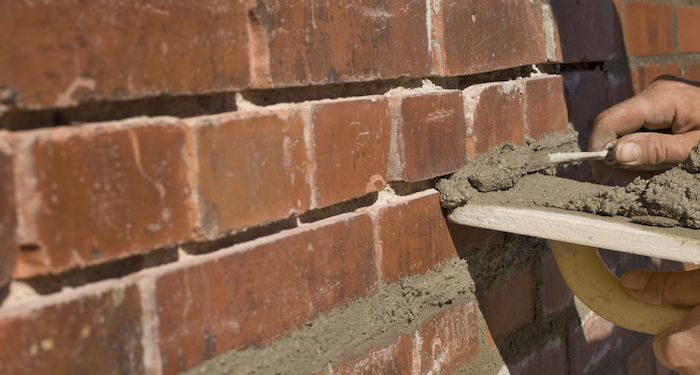 What factors can change the overall cost of repointing?
The cost of repointing will differ based on a whole host of cost-factors including the number of tradespeople working on the job, the state/type of repointing area, size/type of property, ease of access, weather conditions (potentially), and property location.
Where you live is relevant since labour costs vary across the UK. To find a local price for repointing, try Googling 'Repointing specialist near me'.
Repointing Prices
| Job Description | Total |
| --- | --- |
| Point/Repoint a Wall | £30 to £50 per m2 |
| Point/Repoint a Chimney | £500 to £1000 |
| Point/Repoint the Side of a House | £1400 to £2100 |
| Point/Repoint a Semi-detached House | £2400 to £3100 |
| Point/Repoint a Terraced House | £3200 to £4100 |
What are the Supply Costs of Brickwork Repointing?
Let's now take a closer look at the supply costs in particular. This excluded the labour cost and any waste removal expenses as well as additional costs such as scaffolding.
The average price of supplies for pointing or repointing brickwork is £100 to £300 depending on the scale and extent of the work.
If you decide to point or repoint brickwork DIY then you'd like pay about £100 to £400 for a cement mixer, £5 to £15 to buy a chisel, £30 to £70 to purchase a mortar board, £1 to £4 for a wire brush, £1 to £6 for a soft brush, £1 per kg of mortar mix, or £5 to £10 to buy a pointing trowel.
Cost of Supplies for Brickwork
| Supply | Cost |
| --- | --- |
| Wire Brush | £1 to £4 |
| Soft Brush | £1 to £6 |
| Pointing Trowel | £5 to £10 |
| Chisel | £5 to £16 |
| Mortar Mix | £1 per kg |
| Mortar Board | £30 to £70 |
| Cement Mixer | £100 to £400 |
What are the Additional Costs of Repointing Brickwork?
There are a variety of added costs that you may incur when having brickwork pointed or repointed. Let's explore some examples.
Minimum Fee
For starters, a minimum charge may appear on your final bill. It could be a charge set aside from other expenses or in the form of a minimum fee per day.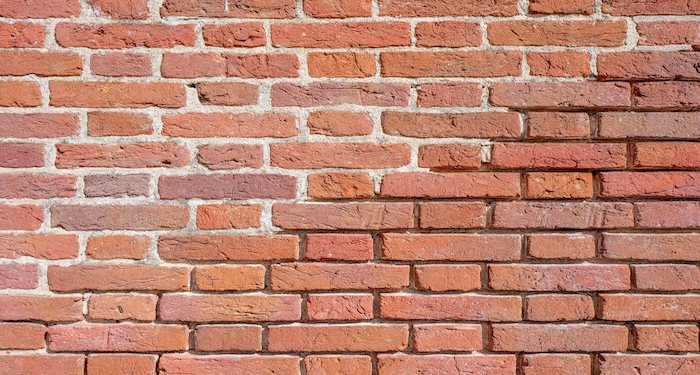 This meaning that if you are charged per day of labour, whether the job takes five days and two hours or five days and six hours, you'd pay for six days of labour one way or another.
Size/Type of Property
Of course, the bigger the property, the more work that may be required. This is certainly true if you are planning to have an entire property or a large section (e.g. front or side) of a property pointed or repointed.
It may also prove relevant for other jobs such as pointing/repointing a chimney as the dimensions of the chimney can often be linked with the size/type of property.
Type of Pointing/Repointing
The type of pointing/repointing used is also important when it comes to the overall brickwork repointing cost. This work can be undertaken with a range of different materials including cement, mortar, and concrete.
Number of Tradespeople
The more labourers working on a project, the higher the overall labour cost will be. At the same time, the more contractors you've hired, the quicker the job will take.
For that reason, increasing or decreasing the number of labourers on a project may or may not add to or reduce your overall bill. It will largely depend on how well the tradespeople work as a team.
Duration
The longer it takes to point/repoint brickwork, the more the labour cost will likely be. Of course if a set labour fee applies then duration is irrelevant.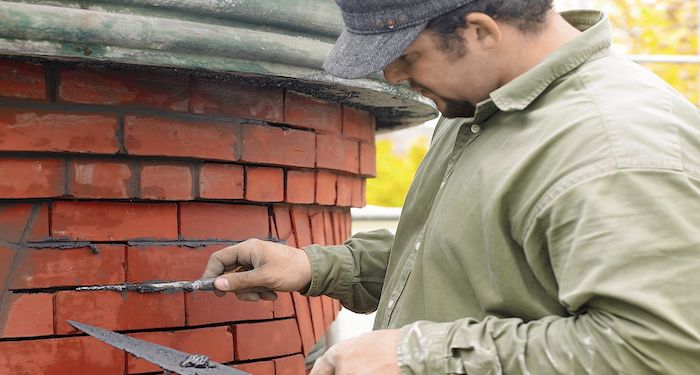 If labour is charged per day, then it is only relevant when crossing from one working day into the next. It is when you pay per hour for labour that duration is particularly relevant.
Tradesmen Costs for Brickwork Repointing
Now, let's take a closer look at the labour costs involved in pointing/repointing brickwork. In this section, we'll analyse how much the labour costs would come to for different jobs and discuss what cost factors might apply.
On average, the labour cost would land about £150 to £325 per day per labourer. Given that two tradespeople will usually work in unison, you can expect an average total daily labour cost of £300 to £650.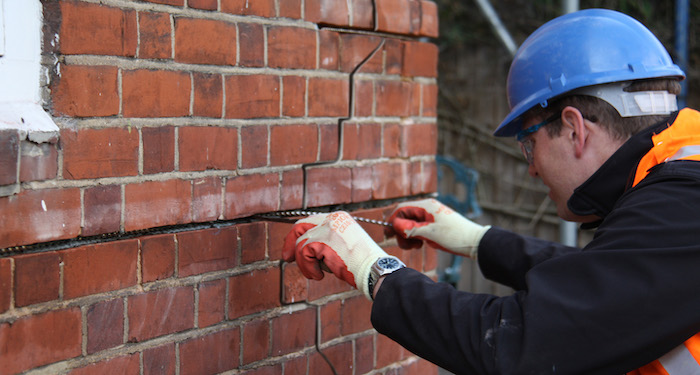 Of course, this cost could vary substantially depending on a wide range of factors including ease of access, the state of the work area, weather conditions, the type/size of property, the number of tradespeople hired, and the location of your property.
How Long Does Brickwork Repointing Take?
We'll now discuss how long this type of work may take and what factors may shape and determine the time frames involved in pointing/repointing brickwork.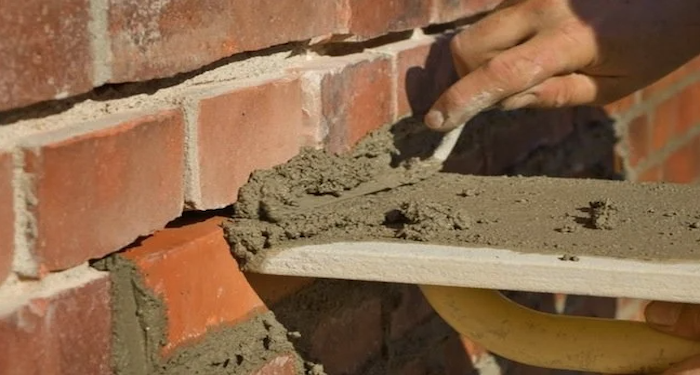 On average, it takes one to two days to point/repoint a wall, one to five days to perform this work on a chimney, five to seven days if the work is taking place on the side of a house, 12-16 days to point/repoint a semi-detached house, or 15-20 days to point/repoint a terraced house.
Among the most prevalent factors in determining the time it takes to point/repoint brickwork are ease of access, the size/type of property, the state of the work area, weather conditions, and the number of tradespeople hired for the job.
Types of Pointing Mortar
There are several main types of pointing mortar. In this section, we'll look at the features of each option, their pros & cons, and average cost.
Type N Mortar
The most common choice is Type N mortar. It consists of a 6:1:1 ratio of sand, Portland cement, and lime. It comes with a pounds per square inch or psi strength of 750, making it well suited to work above the surface.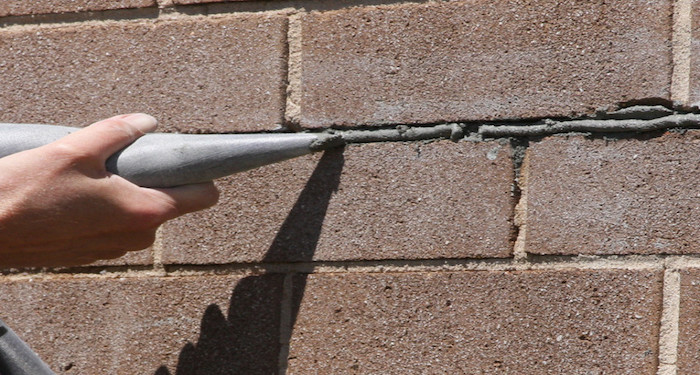 It can sustain heavy weights and is perfect for protecting structures from the elements, particularly if exposed to very harsh weather. It's also known for being easy to utilise.
Pros:
Can hold heavy weights
Protects structures from the weather
Strong
Easy to use
Cons:
Type O Mortar
The next option worth considering is Type O. This mix is not as durable as Type N with a strength of 350 psi.
It is more suited to indoor work. Given the material's consistency, it's fairly straightforward to apply. It comprises a 9:2:1 ratio of sand, lime, and Portland cement.
Pros:
Well suited to indoor work
Good option for masonry wall repair
Quite easy to use
Cons:
Type S Mortar
The next option is very strong with an 1800 psi. In fact, it's possible to achieve 3000 psi with Type S. Given that it can endure heavy soil pressure, it's a great option for underground work.
It can also withstand harsh weather conditions. You'll often find Type S mortar in patios, retaining walls, sewers, and manholes.
Pros:
Second strongest choice
Ideal for underground work
Can endure adverse weather
Cons:
Not as common as Type N mortar
Type M Mortar
The strongest mortar available is Type M with an average 2500 psi. With a 12:3:1 ratio of sand, Portland cement, and lime, the fact this option contains more Portland cement makes it unsuitable for especially old properties.
It is not an especially adhesive mortar, however, so it's not often used for exposed structures.
Pros:
Very strong mortar mix for repointing brickwork
Great for retaining walls
Suitable for foundations
Cons:
Not particular adhesive
Unsuitable for exposed surfaces
Not suited to old properties
Lime Mortar
Last but certainly not least is the option of lime, whether with hydraulic or non-hydraulic lime. It also features an aggregate and water.
It's mainly employed to preserve old structures since Portland cement is unsuitable for old structures from prior to the 19th century, particularly for those buildings made with stone. Lime mortar costs about £10 for 25kg.
Pros:
Repointing brickwork with lime mortar can preserve old structures
Cons:
Not a good choice for most pointing/repointing work
Pointing Methods
There are several common pointing approaches that can be used. Let's take a closer look at these options.
Flush Pointing
With this method, the mortar is pressed down heavily into brick joints. It is made flush with the edge of the brick before these edges are trimmed using a trowel. Though not the most visually appealing technique, flush pointing helps with prolonging the structure.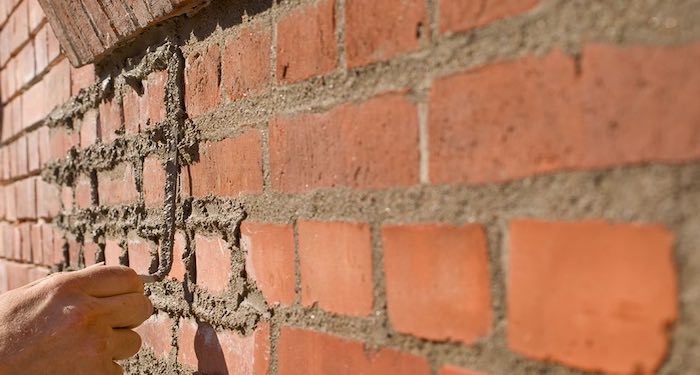 This approach helps to keep moisture, dust and dirt out and as a result offers better longevity. It is often used for work that involves stone masonry or bricks.
Pros:
Durable and long-lasting option
Relatively easy to undertake
Keeps moisture, dirt, and dust out
Cons:
Not a particularly aesthetic choice
Recessed Pointing
The next option on the list is recessed pointing. This approach involves pressing the mortar back to a point of about 5mm + from the edges vertically.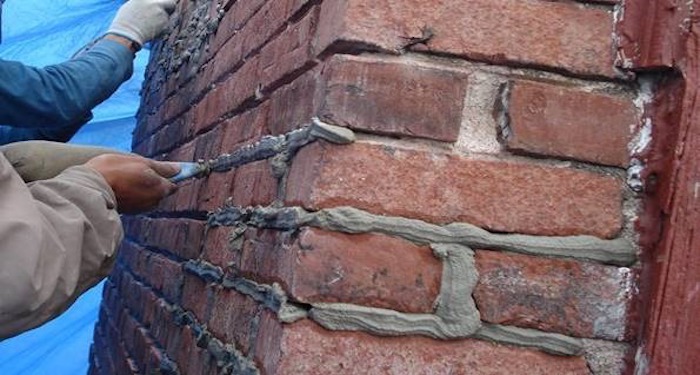 Though not as sturdy and long-lasting as flush pointing, it leaves a better look. It's often employed for high-class masonry work.
Pros:
Visually appealing
Well suited to high-class masonry work
Cons:
Not as durable as flush pointing
Beaded Pointing
This is another option that offers a good appearance. Despite its visual advantages, beaded pointing is more prone to damage and may not be the right choice for your property. It's also a fairly unstable approach.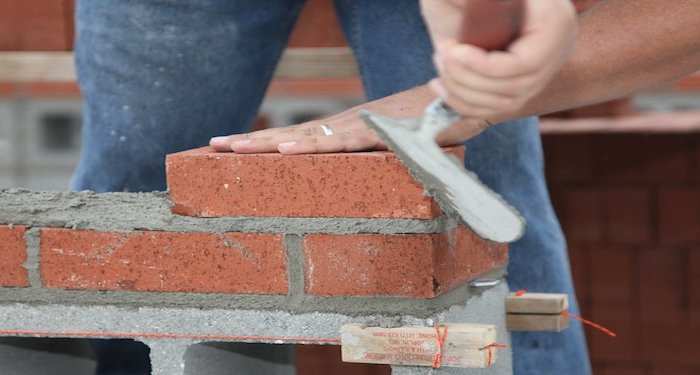 Pros:
Cons:
Susceptible to damage
Fairly unstable
V-groove Pointing
This option is named after the shape it forms when the pointing/repointing is undertaken. It's most suited to ashlar and rubble masonry work.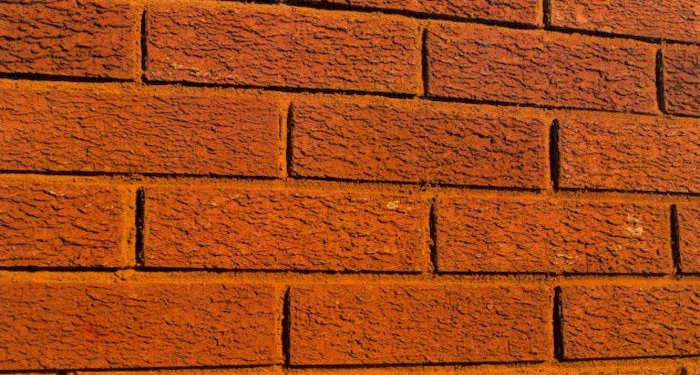 Pros:
Suitable for ashlar and rubble masonry work
Cons:
Not especially common repointing brickwork mix
Tuck Pointing
Another method offering an aesthetically pleasing end result is tuck pointing. This technique consists of pushing the mortar into the joint before fixing it such that it becomes flush with the wall face.
With a groove cut, the width of the mortar should be 5mm and its depth 3mm. White cement putty or lime is used to fill the cut before being pushed ahead by 3mm at a minimum beyond the brick face.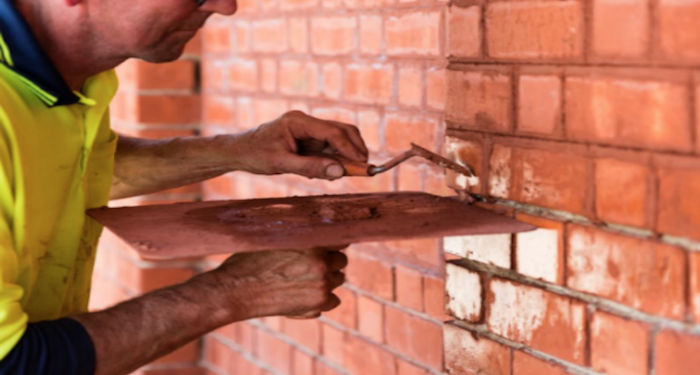 This helps give the appearance of joints that are finer, in turn making the structure look better.
Pros:
Creates a nice appearance
Cons:
Complicated option
Can be time consuming
FAQs
Q: What are common mistakes made when repointing brickwork?
A: Among the most frequent errors is using the wrong mortar and the incorrect method. It's vital that the right approach is taken.
This can be especially relevant for ancient or otherwise historical brickwork, including for repointing Victorian brickwork.
Q: Why does brickwork need repointing?
A: Repointing helps to prolong the longevity of a brick structure by minimising water ingress and stopping the emergence of irregularities in the structure (or at least slowing them down).
Q: How do I know if my chimney should be repointed?
A: Whenever the chimney is letting moisture in or there is damage to its joints, it should be repointed.
Q: How long does it take to repoint a chimney?
A: Usually somewhere in the range of one to five days.
Q: How often is repointing needed?
A: Any given structure may not need to be repointed till about 50 years after it was previously pointed/repointed.
It will depend on how sturdy the structure is and the type of mortar/method employed prior.
Sources