How Much Does a Structural Engineer Cost?
Anyone working on a construction project is likely to require the services of a structural engineer at some point.
What is a structural engineer anyway, and why would you need one?
Structural engineers are needed to dismantle an old structure to construct a new one or rehabilitate an old one.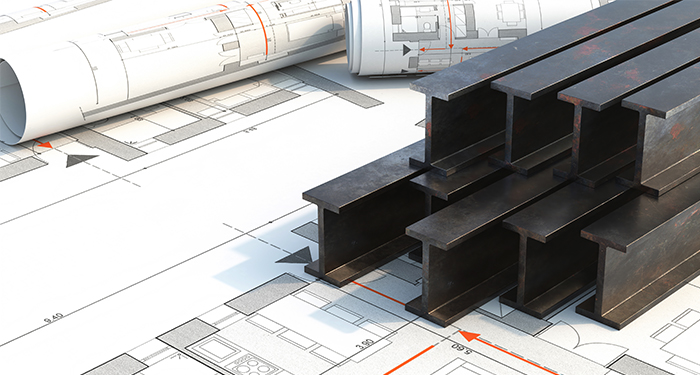 Having a skilled structural engineer work on your project will keep you and any contractors on-site for the construction safe in the future.
When you're drafting out the building regulations for your project, you'd generally hire one to assist you.
They will supply you with the necessary structural calculations for the project to commence at this point. A competent engineer will be able to assist with this by using high-level mathematical skills.
This, combined with their better understanding of physics, allows them to compute the level of security that any property will provide.
Structural engineers can conduct surveys of buildings to determine their structural integrity, draw up plans of structural requirements for architects and builders to follow, and apply for building regulation and planning permission.
Structural engineers can also determine what changes you can make, what materials you'll need, and how to make the building safe and structurally sound.
What makes them so useful?
Most crucially for homeowners, structural engineering assessments will pinpoint the source of any damage discovered, allowing them to proceed with repairs.
The engineer's advice for rebuilding the foundation or correcting drainage problems, if necessary, is also included in in-depth studies.
Above all, homeowners can anticipate competence in a structural engineering report that they won't find elsewhere.
A structural engineer may be hired for a variety of reasons, including conducting a building assessment to determine a property's structural soundness or writing out measurements for a loft conversion that may be used to advise an architect's plans and all subsequent construction work.
Customers, architects, contractors, and other technical specialists engage with structural engineers to improve existing structures by adding new structural safety features. Typically, their roles are as follows:
Creating engineering plans with computer-aided design software.
Examining the properties of various construction materials.
Calculating the loads and stresses on various structural components.
Using computer models to predict how structures will respond in various weather circumstances.
Structural engineers often charge between £50 - £90 per hour for their services. In London, and if the engineer works for a huge firm rather than independently, this will most likely be on the higher end.
Fees for structural engineers can be set as a percentage of the total project cost, a lump sum payment, or a time fee.
The nature of the project and the circumstances surrounding the appointment determine the cost of an appointment.
Larger new-build projects may have lower percentage fees than smaller repairs, commercial work may be less expensive than private residential construction, and historic or listed property renovations may have higher fees.
Similarly, when preparing plans for construction, such as determining the foundations required for a new expansion or the number of joists to be used, the total scope of the project will have a significant impact on the final expenses. Larger projects, including several site visits and multiple versions of drawings, will inevitably cost more.
A structural engineer's expenses for a simple, single-story expansion built on the flat ground might be around £400 - £600.
However, fees for a more sophisticated structure, such as a two-story extension built on sloping terrain, can cost more than £2,000 - £3,000.
For larger properties, the cost of a structural engineer is usually higher. The cost of each project will vary because structural engineers work on a wide range of projects. An inspection of a structure, for example, is often less expensive than planning and carrying out a major renovation.
Structural Engineer Prices
So, if you're thinking about employing a structural engineer, this article will explain how structural engineer costs differ.
The table below will show the different prices to hire a structural engineer:
| Structural Engineer Job | Cost |
| --- | --- |
| Applying building regulations | £350 - £850 |
| Applying for planning permission | £200 - £450 |
| Small flat survey | £200 - £500 |
| Large house survey | £2,000 - £3,000 |
| Simple extension planning | £400 - £800 |
| Complex extension planning | £2,000 - £3,000 |
Various sections of the UK charge different structural engineer fees because different areas require structural engineers, which impacts the hourly rate. The average costs for structural pricing per hour are listed in the table below.
The nature of the task influences the cost of a structural engineer, the property issues involved, the number of visits, and, of course, your location in the UK.
Several structural engineers charge by the hour, while others prefer to inspect your property, study your remodelling ideas, and issue final pricing only once they have a thorough understanding of what must be done.
As you can see from our statistics, the hourly rate varies between £50 - £90, and working hours are typically 9 a.m. to 5 p.m., with certain employers offering weekend employment.
| Location | Cost |
| --- | --- |
| North-west | £50 - £70 |
| North-east | £60 - £70 |
| South-west | £60 - £80 |
| South-east | £70 - £90 |
Structural engineers are professionals at determining the structural stability of a home or structure. They evaluate problems and make recommendations for solutions.
They can also determine the strength, durability, and safety of construction. The structure, as well as any accompanying constructions such as retaining walls, garages, and additional additions, are commonly referred to as this.
In addition to the cost and time commitment of renovation projects, there may be other structural issues. Before demolishing a wall, for example, you must assess whether it is load-bearing. You may also wish to correct sloped flooring or bowed walls in basements.
Before embarking on any large renovation or retrofitting project, a structural engineer should be consulted. They can provide recommendations, examine your work, and keep your newly rebuilt structure from collapsing on you.
What are the Additional Costs of Hiring a Structural Engineer?
After hiring a structural engineer, you may realise you will need them to complete additional jobs around your home. Therefore, you should know what to expect.
Here we will go through the different additional jobs that may appear when hiring a structural engineer.
RSJ
Your home addition will stay up because of RSJs! You'll need a Rolled Steel Joint (RSJ) installed if you're planning any substantial structural adjustments or removing a load-bearing wall.
The most common steel beams used in building nowadays are RSJs. There are two types: one with an 'H' cross-section and the other with an I-Beam cross-section. Both are extremely long-lasting and can be cut to any size, making them ideal for supporting floors and ceilings in any house addition.
The cost of installing an RSJ is determined by the size of the beam, your unique property, the requirement to relocate utilities, and your location in the United Kingdom. The average cost of an RSJ installation is between £1500 - £2500.
The cost of hiring a structural engineer, plastering, skip hire, building control approval costs, materials, and installation labour are all included. The installation of a rolled steel joist necessitates knowledge and experience.
Although you may be given an estimate for the full job, a tradesperson's day rate is normally between £150 - £200.
At least two people will be needed for the job, with a labourer contributing £80 - £100 per day to the overall cost.
Expect to pay between £50 - £90 per hour for the services of a structural engineer, with the higher charge most likely to be applicable in London and the southeast.
The length of time it takes to install an RSJ varies based on its size and weight. The planning process can take a long time because everything must be flawless before the installation, which is a crucial job.
Installing the RSJ beam should take an hour or two if there are enough people on hand to do it safely and correctly. Padstones are placed in the cavities where the RSJ will be put to support it and raise it to the appropriate height to accommodate the weight of the ceiling joists.
For further information, please refer to our guide on the costs of RSJ installation.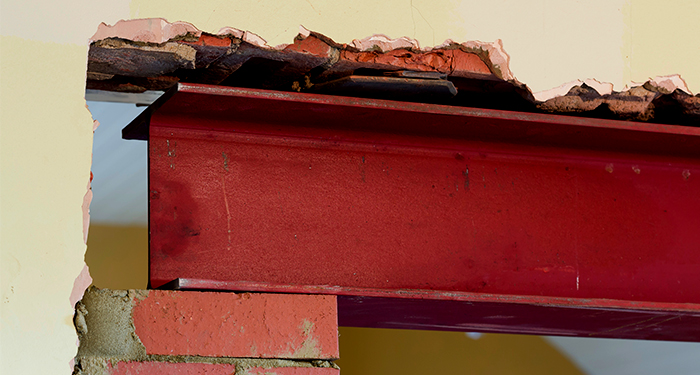 Location
The final cost of engaging a structural engineer is influenced by your location in the United Kingdom. Prices in downtown London and the southeast are likely to be higher than in the Midlands, northern England, Wales, Scotland, and Northern Ireland.
When developing a budget for this type of project, you should try to factor in your location.
Minimum Fee
When you employ a structural engineer, some will charge a minimum fee. This could be a flat price that is added to the labour and, if applicable, supply expenses, or it could be a one-time charge for the first hour of labour, even if it is for a short period.
Size
If you require the services of a structural engineer, you will be given an estimate based on the size of your home, as the larger the home, the longer it will take.
Tradesmen Costs
Structural engineers' fees might be calculated as a percentage of the total project cost, a fixed lump sum, or a time charge. The nature of the project and the circumstances surrounding the appointment affect the cost of the appointment.
Large new-build projects may have lower percentage fees than small repairs, commercial work may be less expensive than private residential construction, and historic or listed building renovations may have higher fees.
The average structural engineer day rate is rough, £400 - £500 per half-day, but this can vary depending on the employment location.
It is well known that certain areas of the United Kingdom are more expensive to live in. As a result, employment fees are raised to achieve a more balanced working life.
Duration
The length of time it takes to complete the job may or may not have an impact on the final cost, and it all depends on how the tradesperson works.
In certain circumstances, a contractor will be paid a fixed amount up front, while in others, they would be paid by the hour.
Condition of Home
Building defects can sometimes be added with an additional price, affecting the daily charges. Here are some instances of common flaws:
Cracks or bulges in the walls, as well as wall/mortar deterioration, might be hazardous to the home.
Walls or structures that are sagging, such as chimney stacks.
Ground movement or subsidence.
Tree roots cause structural or drainage issues that must be addressed.
Sagging or spreading roof.
Stability of a damaged structure, such as a home that has been devastated by fire.
Slanted floors that are difficult to construct on.
Beams that are sagging or cracked.
Warped or warped door or window frames.
How Long Does a Structural Engineer Report Take?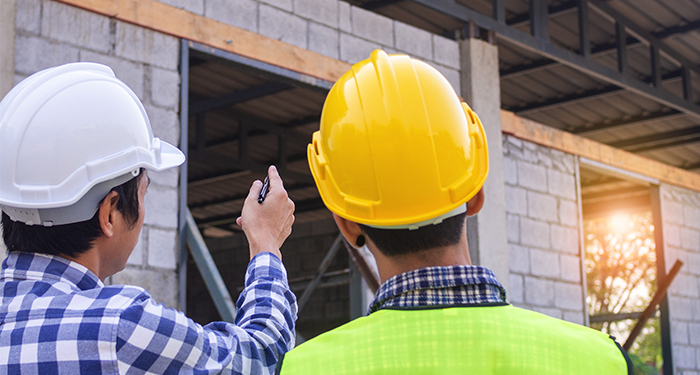 The duration to have a structural engineer report can vary a lot depending on numerous things. When homeowners have their home examined for the first time, they may not expect the level of detail that a professional engineer can provide, so they don't know how long the report will take.
A structural engineer can examine the home's entire structure as well as other aspects of the property. Structural engineer report costs will vary depending on the type of work being carried out.
If the house only needs a foundation inspection, a structural engineer may only need to look at that area of the house. A roof examination is unlikely to be included in that inspection unless the structural engineer considers it is part of the problem with your home's structural soundness.
Here we will go through the duration a structural engineer report will take for your property.
If a survey offers adequate information, it may be possible to skip straight to intrusive investigations, such as digging trial holes to uncover foundations, raising flooring to determine joist size, or cutting holes in the ceiling to determine how the walls above are supported.
Inspections by structural engineers usually take two hours, and thorough reports are usually supplied a few days after the inspection. The cost of structural engineer inspections will vary depending on the type of work.
Types of Structural Engineer Jobs
Structural engineers, who are highly skilled and imaginative specialists, design the strength and stability of our buildings and bridges.
Structural engineers assist build record-breaking buildings, beautiful structures, useful structures, and occasionally just cool structures on anything from bridges, roller coasters, and skyscrapers to hospitals, apartments, and public artworks.
As part of a team, they collaborate with architects, builders, and other engineers. They make sure that the structure works as intended in practice: a dance floor, for example, should not vibrate excessively as people jump up and down on it.
The job of a structural engineer is to look over your property with the modifications you want to make in mind. After a structural engineer assessment, the following stage is to create a structural plan or drawing.
The structural sketch will show you the project's layout, measurements, and other pertinent information. Here we will go through the different types of structural engineer jobs and what they involve.
Surveys
A structural engineer can also conduct a structural property survey. They'll go over the structure of your house for problems like cracking, water damage, subsidence, or sagging roofs.
The cost of a comprehensive structural survey is governed by several factors, including the size, type, and location of the property. You should expect to pay between £500 - £1500 for a survey to be performed.
Your report will be delivered in 7-10 days from the date of instruction, assuming they have simple access to the site. If everything is in order, the process can begin.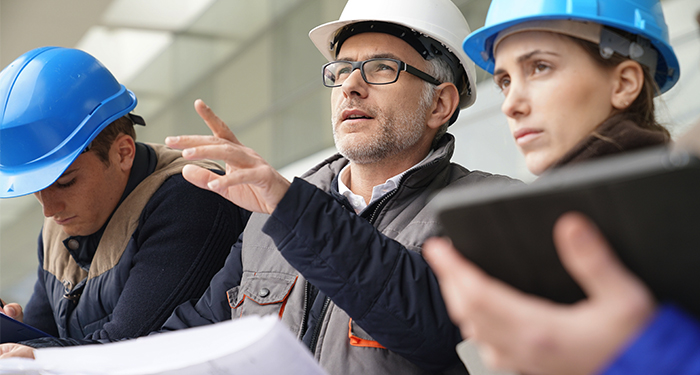 Buildings
Structural engineers help in the design and construction of structures so that they can stand once the scaffolding is removed, yet buildings come in all shapes and sizes.
A structural engineer may be needed for a new home, but a skyscraper, an opera house, or a sports stadium will all require one.
They envision how the building will look before it is built, allowing a plan of the structure to be developed, so the builders know where to begin their trip.
Oil and Gas
In the oil and gas industry, a structural engineer can work on a range of projects. The size of the buildings is something that all exploration of this kind has in common, whether it's a pipeline, a rig, or a gas or oil field.
Be prepared to work on major projects, whether you're designing, testing, or inspecting equipment.
Designing
The structure's designs are the most important item for the engineers to complete. They ensure that the designs can withstand the weight and pressure that will be applied to them.
They include details on the roof type, floors, foundations, steel beams, and material quality, among other things.
Analysis
Before carrying out the construction design, the engineers conduct a detailed analysis. It should satisfy all mathematical and physical requirements.
A thorough examination aids in determining the structure's actual capacity and how the entire structure should be constructed.
Aeronautical
Construction of aircraft, satellites, and even spaceships is required. The involvement of a structural engineer is crucial in this process.
They must create a structure that can not only withstand the rigours of its surroundings but also function reliably in them. Aeroplanes are more than just locations to get from point A to point B; they're also places of comfort and safety, thanks to the way they're built.
Nautical
While passenger ships, cargo ships, and other forms of boats account for most of the maritime engineering, a structural engineer working in the nautical field can also build and maintain non-moving structures like wind turbines or even those that support oceanography.
Bridges
Each project will require the input of a structural engineer to guarantee that the bridge functions in harmony with its environment, whether it's a footbridge over a stream, a rail bridge over a canyon, or a road bridge spanning an ocean.
The engineer's ideas will help ensure that the bridge can handle its load as safely on days with extreme weather as it does on days with typical weather.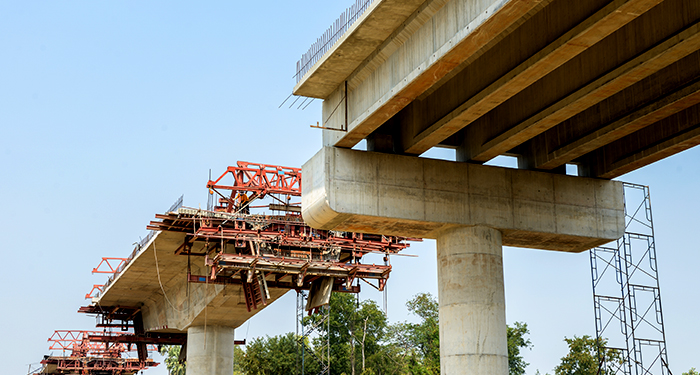 Benefits of Hiring a Structural Engineer
Materials science, applied mathematics, and mechanical engineering are all relevant to structural engineering.
Structural engineers can create a building's skeleton and sketch the blueprint for any construction project down to the last detail. They'll figure out how much weight each structure in your construction project can bear.
Your structural engineers may assist you in excavating the land and pouring the concrete foundation for your project, as well as testing the soil and installing the pillars and poles at the ground level.
When hiring a structural engineer, improve your home and health in many ways. Here we will go through the different advantages you will experience when hiring a structural engineer.
Professionals
When it comes to structural inspection engineers, it frequently boils down to something as simple as this. You'll be hiring a professional who is qualified to handle these jobs and will know exactly what to do as soon as they arrive.
This saves a lot of time while also guaranteeing that the task gets done the way you want it to be done. This is critical when there is so much going on in terms of the structure around you.
It is advisable to consider the professionalism of structural engineering consultants because it will stand out when making decisions about future projects and/or revisions.
In-Depth Test
You'll want to look at the structure's integrity and see if the basic checks are sufficient. This is a professional who will be trained to evaluate structures and will be aware of what to look for ahead of time. This is critical if you want to make an accurate assessment of the structure.
Many people are surprised to learn that numerous hidden defects become apparent when a skilled eye examines the material. They will quickly look for those flaws and will be able to detect them without much difficulty. This is one of the main reasons why it is critical to hire the best for your needs.
Peace of Mind
Don't you want to be comfortable with the structure and its current state? If this is the case, you should hire expert residential engineering specialists to assess the structure's condition and determine whether any improvements are required to ensure its safety or durability.
If that's the case, you'll be able to sleep well at night knowing that the property is now in good hands until the engineer arrives.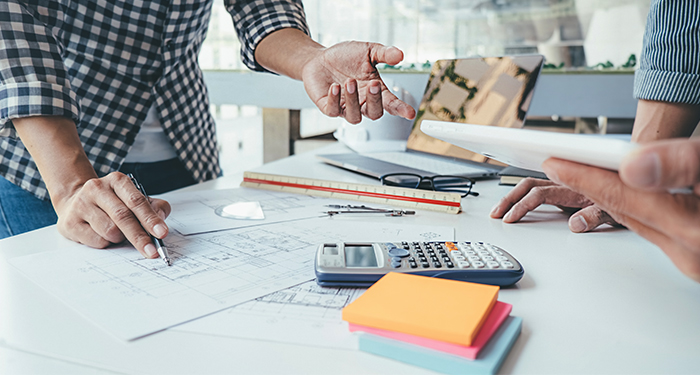 Can Specialise in Different Fields
Structural engineers can specialise in a variety of fields. They can give structural plans for multi-story buildings, shopping malls, and skyscrapers in addition to working on the projects.
Wind and earthquake engineers are other names for them, and they can keep your building safe from natural calamities.
For example, if you want to build a structure in an earthquake-prone area, you'll need to use the correct materials that will keep your building's structure safe from vibration and earthquakes.
Can Predict Later Damage
Some forensic engineers work for structural engineering firms, and they can discover your building's weak places. They can inspect your beams, trusses, roof, walls, and foundation for weak spots. You can make repairs to these places to extend the life of your structure.
Hiring a Structural Engineer who comes highly recommended, whether from friends and family who have had work done for them or from a recognised industry directory, is an excellent option.
Your architect can provide you with a reference. Although Architects do not have the same responsibilities as Structural Engineers, many competent Architects have a thorough understanding of structural difficulties. They are not, however, qualified to offer structural guidance.
Although some architectural firms have in-house engineers, most of them will hire outside engineers. Most structural engineers, on the other hand, have a basic awareness of architectural difficulties, but for most typical construction projects, representatives of both disciplines are necessary.
FAQs
Q: What's the difference between a structural engineer and an architect?
A: Architects are responsible for the built environment we see around us. They must consider both physical structure and aesthetics. They are part scientists, part artists. Architects create sketches, models, blueprints, and technical drawings daily, either by hand or with CAD software.
They meet with clients to discuss their requirements, as well as with other industry specialists such as designers and engineers.
Whereas structural engineers design buildings as well, although they are more concerned with safety than with beauty. They select appropriate materials and perform calculations to guarantee that constructions do not buckle or bend and are suitable for their intended use.
They may also provide advice on how to improve existing structures.
Q: Do I need a structural engineer?
A: When doing a renovation or making changes to your home that may influence its stability, you may require the help of a structural engineer.
A structural engineer can assist your building contractor and architect by providing critical information such as structural drawings and load calculations that are essential to the refurbishment process.
This information may also be required when applying for planning approval and adhering to building codes.
The necessity for a structural engineer will vary depending on the scope of the project. However, they are frequently necessary for solar panel installation, beam calculations for additions, loft conversions, door and window modifications, internal wall modifications, underpinning, and chimney removal.
A structural engineer is required for any project that modifies the structure of the building or requires building control approval.
Q: What can a structural engineer do?
A: Structural engineers plan, design, and supervise the construction of new buildings and bridges, as well as alterations and additions to existing structures. It's a great feeling to witness something you helped create become a reality.
Q: What qualifications does a structural engineer need?
A: To complete this task, you'll need math and science skills, as well as problem-solving talents.
If you're interested in building design and structure and have a lot of creative ideas, this could be the right job for you.
A bachelor's or master's degree in structural or civil engineering is usually necessary. A degree in a similar field, such as construction, architecture, or mathematics, may allow you to get started, but it will take you longer to qualify.
A structural engineer's related abilities include • Communication, as the profession requires teamwork.
Creativity to aid in visualising the eventual result.
Organise your accounts, so you know how much money you're making for the job.
Personality characteristics
Information technology (IT) because computer work is required.
Measurement numeracy is required.
Resolving difficulties since things don't always go as planned; always have a backup plan.
Q: What are the signs that you need a structural engineer to inspect something?
A: Ceilings that sag, foundations or walls that have been damaged, windows that stick or won't close completely, and doors that jam or can't close properly are all signs of danger.
Outside, you might see leaning walls, a bulge or curve in a concrete wall, or a crumbling and chipped concrete foundation.
Possible difficulties include moisture in your basement or crawl space, as well as cracks in your ceramic or vinyl tile flooring.
Sources