How Much Does a Single Storey Extension Cost?
Here we will go through the different costs to build a single-storey extension as well as the duration, labour and additional costs and the different types.
Are looking to get a single-storey extension? Then you will learn everything you need to know here.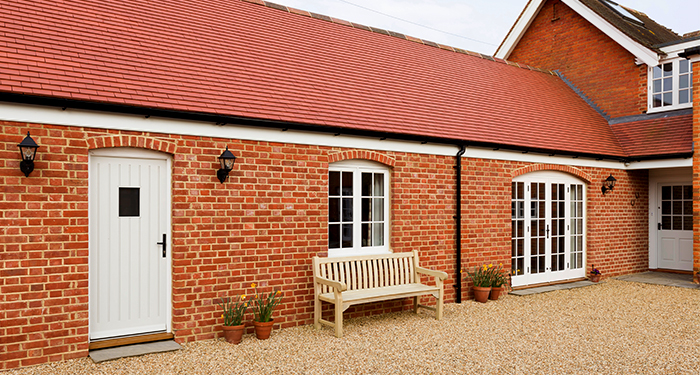 The average cost of materials for a single-story expansion will vary depending on several factors, including the extension's size.
When it comes to house extensions, the single most important aspect that influences the cost is the size of the extension.
The longer the extension, the more money you'll have to spend. If the interior of the extension is simple, with no internal walls, the cost per m2will be slightly lower.
Keep in mind the following...
...the more space your extension takes up, the more you'll have to spend.
The quality of the finish comes in second after the size of the extension. Picking high-end options can result in a total cost that is more than double that of choosing simple alternatives.
The type of extension you select will have a significant impact on the size of your extension.
Side return extensions provide the least amount of extra room and are frequently the cheapest option, whereas a wrap-around kitchen extension adds the most area and costs the most in terms of fixtures and fittings.
Your price will also be determined by your location; for example, living in London will significantly increase your project costs.
You will be required to pay a parking permit for your contractors for the duration of their stay if you do not have off-road parking at your home or site.
Here are some other things you need to consider...
Various types of tradespeople may be required for your project, depending on the type of work you have done. Builders, plumbers, electricians, heating engineers, painters, and decorators each have their own set of skills and pricing techniques.
It's worth noting that the prices charged by small vs large contractors will be vastly different. Smaller companies, where possible, will cost you less than larger national companies because they will not have large overheads to recoup with their pricing.
So what is the cost of a single storey extension?
A general rule of thumb for extension costs is between £1,000 and £1,500 per m2. As a result, the cost difference between a 25-square-meter extension and a 30-square-meter extension will be at least £5,000.
Most homeowners convert their back and side expansions into kitchens, which comes with its own set of expenditures, as most new kitchen suites cost at least £3,000 - £5,000. An expanded living room, on the other hand, will almost certainly only require new furnishings.
Bathrooms are frequently included in extensions, with the cost of a new bathroom installation ranging from £1,000 to £10,000.
The cost of a small addition might be as little as £15,000. This would most likely be a simple, modest single storey side extension.
Huge wrap-around addition with substantial amounts of glass in both the roof and walls could be used for a larger single-storey extension. This might cost up to £100,000 in total.
A single-storey expansion costs roughly £35,000 on average. As this is the most frequent purpose for a single-storey extension, it would give you a good-sized rear or side expansion and include the cost of a kitchen.
Single Storey Extension Prices
| Extension | Cost |
| --- | --- |
| Single storey | £1,000 - £1,500 per m2 |
| Kitchen single storey | £3,000 - £5,000 |
| New bathroom single storey | £1,000 - £10,000 |
| Large single storey | £100,000 |
| Single storey | £35,000 |
What are the Supply Costs of a Single Storey Extension?
Here we will break down the different supply costs of a single-storey extension and the different types of supplies you could need.
Therefore, we will discuss how much the supply costs for a new bathroom and the costs of a new kitchen, so depending on what you want your single storey to be, you will find how much the materials will be here.
There are numerous elements to consider when evaluating your extension costs. If you want plain wood floors and minimum wall paints, you can save a lot of money here; however, more high-end and in-style ideas, such as bespoke flooring and fitted joinery, will cost more.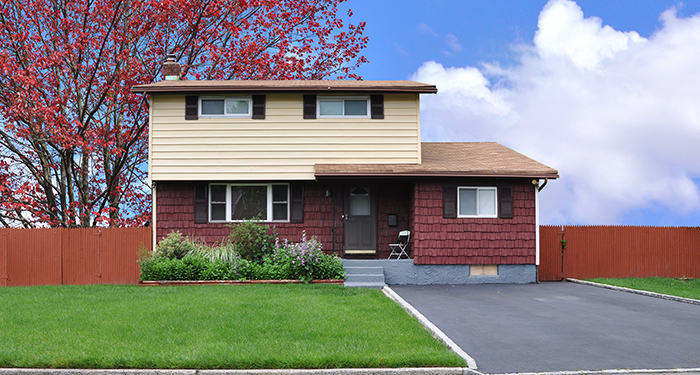 When starting the extension process, the type and overall appearance of the extension is likely to be the first thing on your mind. The costs of various extension kinds vary greatly.
Timber extensions are one of the most popular types because of their durability and lightweight, making them extremely cost-effective in the long run. It is usually priced between £1,400 and £2,400 per m2.
High-end glass extensions offer a more current, modern design, and glazing per m2 costs roughly £3,000.
Prefabricated expansions cost roughly £2,000 per m2 and are built offsite and installed with cranes. A classic conservatory is a less expensive extension option.
It costs roughly £15,000 and is made up of a blend of glass and bricks.
Windows
The cost of windows will depend on the type you want as Velux windows can cost between £325 - £550 depending on the size of the window as the bigger you want it then, the more it will cost for you to buy.
However, you could also get uPVC windows which cost £250 - £900. UPVC windows become very expensive if you want a bigger window; however, for the standard size, they usually come at a good price!
Flooring
Flooring costs depends on the size of your floor and the type of floor you choose. A Vinyl floor will cost around £7 - £20 per m2. Wood will cost you £17 - £70 per m2.
This usually comes in small panels, so the cost of wood can rapidly increase. Carpet costs £4 - £40 per m2depending on the type, and tiles cost £10 - £60 per m2.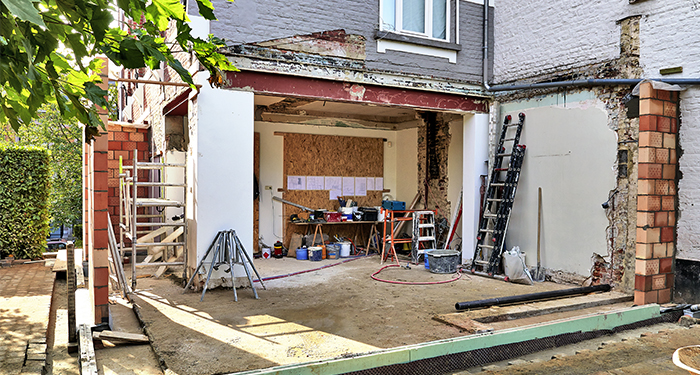 Doors
Internal doors will set you back by £50 - £200. External doors cost £300 - £500 and a patio door will cost you more money as they cost around £300 - £1,000.
Heating
Extensions can be cold if no heating is installed, so this is an important factor if you want to improve your overall home. A standard radiator will cost £60 - £150.
An electric radiator will cost you more as it costs around £150 - £300.
You could go towards underflooring heating which will cost you £100 - £150 per m2, and a boiler can cost £500 - £3,000 depending on the type and where you want to put your boiler.
Bathroom
You may decide you want your single storey to become a new bathroom suite in your home. So, a bath will cost £80 - £500, a toilet will cost £50 - £500, a sink will cost you £50 - £300 depending on the type of sink you want, and a tap will cost £50 - £100.
To buy a shower, this will cost you £60 - £1,000, the price varies depending on the type of shower you want, and if you want to show enclosure, this will cost you £100 - £550.
Kitchen
To install a kitchen into your single-storey extension then the supply costs will increase as you will need units which will cost you £3,000 - £5,000, a work surface will cost you £200 - £2,000, a fridge and freeze will set you back by £400 - £1,200.
A gas hob will cost you £100 - £500 and a ceramic hob will cost you £150 - £300. An oven will cost you £400 - £1,200 depending on if you want a single or double oven.
And a dishwasher will cost you £400 - £1,000.
The table below will break down the costs of the supplies you will need for your single-storey extension.
| Material | Cost |
| --- | --- |
| Windows | £250 - £900 |
| Doors | £50 - £1,000 |
| Flooring | £4 - £70 per m2 |
| Radiator | £60 - £300 |
| Boiler | £500 - £3,000 |
| Bathroom | £3,200 - £5,000 |
| Kitchen | £1,000 - £3,000 |
What are the Additional Costs of a Single Storey Extension?
When you are adding on a single storey extension, additional costs may pop up that can add on to your overall costs. Here we will go through the different additional costs.
Skylight Windows Installation Cost
The biggest advantage of installing skylights in your home is that they let in a lot of natural light. Solar heat might potentially enter your home through these windows.
Natural light has been shown to increase your attitude and performance at work and other pursuits. In the colder months, heating your home with sunshine can also help you save money on heating expenditures.
Skylight windows can let in a lot of natural light and fresh air. In stuffy environments, this can help with cross ventilation. It can also help you save money on air conditioning or fans by freshening the air and cooling your living area throughout the summer months.
There are many various varieties of skylight windows to choose from, so there is one to fit any budget. A skylight installation might cost anything from £500 and £2000. The cost of supplies, labour, and waste collection are all included in this price.
When it comes to installing skylights, it's usually ideal for engaging a professional business to do the job for you because it can be a challenging task. A two-person crew, consisting of a skylight installation specialist and labouring assistance, is normally required for the job.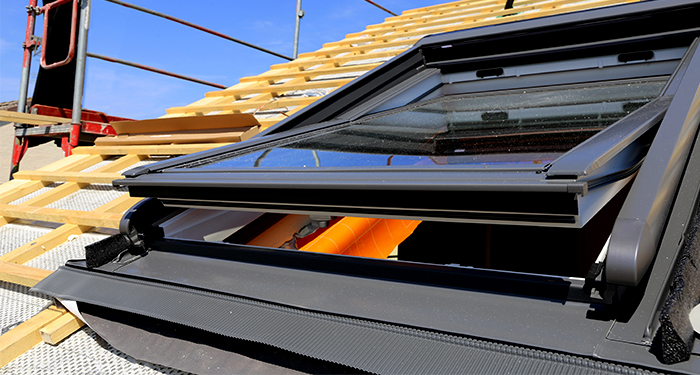 A skylight installation specialist should be paid roughly £150 - £250 per day, while a labourer should be paid around £100 - £125 per day. This suggests that the total cost of labour for this type of activity will be roughly £250 - £375 per day.
The only factors that may influence labour costs are whether additional work is required or if the place is difficult to reach. Homeowners in the London area can also anticipate paying roughly £50-£80 more per day in labour costs than those in the North or elsewhere in the UK.
Installing a new skylight in your home might take anywhere from 6 to 12 hours if you have two persons working on it. If you're having a balcony built, expect it to take 1 - 2 days to finish.
For further information, please refer to our guide on the costs of installing skylight windows.
Stud Wall Installation
Installing a partition wall or getting an extension are two choices for adding another room to your home.
A partition wall is an excellent alternative to an expansion if you don't want to add any extra space to your property. A stud wall is far less expensive and time-consuming to install than an extension.
The materials required to construct a stud wall are readily available. As a result, you won't have trouble finding the proper supplies, especially when compared to an extension that would require a variety of components.
Because this task can be labour intensive, it's usually better to employ a professional to accomplish it. A stud wall installation should cost roughly £800 - £900 on average. However, if further labour is required, it may be significantly higher.
Installing a stud wall is a labour-intensive task that normally necessitates the use of at least two contractors. To create a stud wall, a professional company will charge you roughly £700-£1000 on average.
You might anticipate spending more on the labour element of the job if there is any additional work required. For example, if you're installing a radiator at the same time as your stud wall, you may expect to pay between £1,000 and £1,200.
Depending on the size of the stud wall and the difficulty of the operation, installing one stud wall on its own might take anywhere from one to two days.
If you're doing extra work with the stud wall installation, such as adding a radiator or installing light fixtures, you can expect it to take 2-4 days in total. If you're putting up two stud walls, it'll take you about 2-3 days to finish.
For further information, please refer to our guide on the costs of stud wall installation.
Painting a Room
A modest 10 m2 surface area would cost around £180 to £190 to paint, a 15 m2 area would cost £260 to £270 to paint, and a bigger 30 m2 wall area would cost around £520 to £530 to paint.
Painting a huge surface area of 60 m2 would cost between £1,000 and £1,020 in total. Single wall paint can cost anywhere between £65 and £265, depending on the size.
To paint two walls, you'll need to set aside £105 to £505. Painting a wall costs between £170 and £770 for three walls, and between £185 and £1010 for four walls.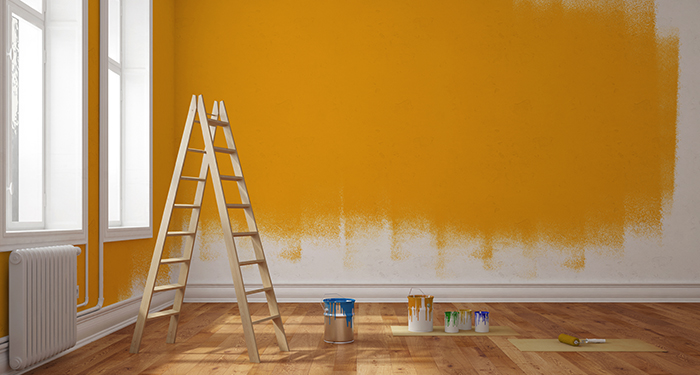 The type of walls and paint utilised are also cost concerns. Some paint materials are more expensive than others, and various walls may require different techniques based on their characteristics. The longer the job takes, the more money it will cost, particularly in terms of labour costs.
Labour costs range from £14 to £18 per hour, including supply costs. We'll look at how much labour costs vary based on where you live in this section.
A painter in London can charge between £40 and £48 per hour. Although most painters outside of London do not charge as much, much of the southeast of England is rather expensive.
The hourly rate in Newcastle is likely to be between £10 and £15 per hour.
The time it takes to paint a 10 m2 wall space will vary greatly based on a variety of factors, but all other things being equal, it should take one working day or less.
A 15 m2 surface will take one to two days to paint. Expect a 30 m2 area to take three days to paint in total and a 60 m2 area to take six days.
For further information, please refer to our guide on the costs of painting a room.
Location
As previously said, the price varies depending on your location. For example, the average cost in Manchester is roughly 10%-12% lower than the national average.
Similarly, single storey extension prices in Liverpool are significantly lower than the rest of the country, with hiring rates almost 20% lower than the national average.
The southeast, on the other hand, has greater rates than the rest of the UK. The cost of living in London is around 12-17 per cent more than the UK average.
As previously mentioned, searching for "builders near me" will give you an idea of what you might pay in your area.
Duration
The longer it takes to build and complete your single-storey extension will have a huge impact on your cost as tradesmen can charge per day.
Therefore, the longer it takes to complete the cost of your extension will increase.
Tradesmen Costs of Building a Single Storey Extension
Due to who you will need to be recruiting, the labour costs you expect to pay may be more than projected.
A single-story expansion is never built by a single person; numerous tradespeople are required to guarantee the job is completed correctly, as it entails electrical and plumbing work.
Here, we'll go over the various tradesmen costs of constructing a single-storey expansion without any material or additional costs so you can figure out if DIY is worth saving a few extra pounds.
To begin, a builder would typically charge between £20 and £35 per hour; however, the builders will most likely provide you with an overall cost to show you how much you are paying them.
A tiler normally charges between £20 and £40, depending on the difficulty of the task.
A plumber usually charges £35 - £45 per hour, and they will fix all the parts connected to water, such as the sink. Therefore a plumber will come in and re-install all the waterworks to your home to match where your new kitchen now is.
A plasterer will charge £30 - £50 depending on the size, and if the walls are in good shape or the job will be difficult for the plasterer, then they are more than likely going to increase their cost.
A decorator is a DIY option as most people enjoy decorating their home by themselves, but for the ones who want the job done quickly, then you should expect to pay £20 - £50.
A joiner will usually charge £35 - £45 depending on the amount of work you will want them doing. A roofer will charge £30 - £40.
This will depend on the type of single storey extension roof you want, as some roofs are harder to install than others.
How Long Does It Take to Build a Single Storey Extension?
When having a single-storey extension built on your home can take time. Here we will go through the different durations it takes to build a single-storey extension.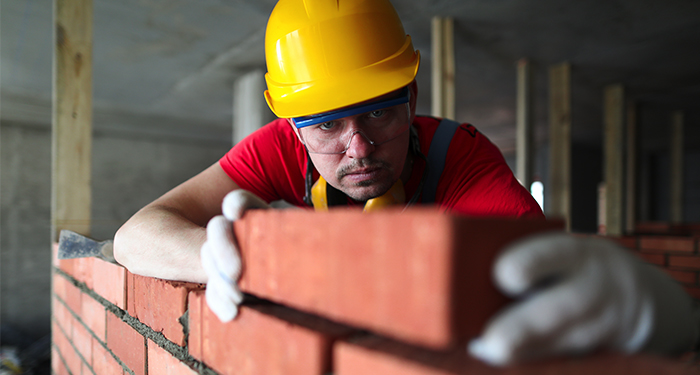 One week: notify your neighbours that work will begin soon and ask for their patience while the project is underway. Ensure that access to the site is unobstructed and that any locations where children or dogs will be present during the process are fenced off.
Make a storage room for the items, which should be convenient to the work area and secure.
Week 2: Groundwork & Foundations The foundations are being excavated by the builders. Arrange for a foundation depth, breadth, and reinforcements inspection by Building Control.
To be installed are services, pipes, wiring, and drainage. The foundations will next be filled with concrete.
Weeks 3 – 4: Trenches and drains will be dug, and bricklayers will start building the wall up to the damp course. The floor's concrete is next poured and allowed to harden.
Weeks 5 and 6 – Bricks are placed, wall ties are installed as needed, cavity wall insulation is installed, and door frames are installed.
Week 7: The builders will construct the roof frame and, if necessary, install roof windows or domes.
Week 8: Install roofing felt and secure roofing battens. If necessary, roof vents are installed. The contractors will install roof tiles, as well as cement ridges, hips, and valley tiles if needed. Then apply the floor screed and let it cure over the weekend.
Weeks 9-10: Windows and doors will be installed in their frames, and the exterior walls will be rendered if necessary. Rainwater pipes and guttering have been installed. Plumbing and electrical wiring have been installed.
Weeks 11-12 – Create an opening by knocking through into the current structure. Lintels and pad stones will be installed, and the lintel/pad stones will be inspected by Building Control. Plaster and plasterboard will be installed.
Week 13 is the last week of work. Second-fix electrical components, including switches, sockets, and light fixtures, as well as second-fix plumbing components like taps and connectors.
Painting and decorating once the plaster has dried and the wood, carpets, or tiles have been installed.
Types of Single Storey Extensions
In today's world, there are a plethora of single-story extension ideas to pick from, and it might be difficult to narrow down your choices.
However, we'll go through the many sorts of single-story expansions, as well as their benefits and drawbacks, in this article.
Single Return Extension
A side return expansion takes use of the space on your home's side. It's usually the most cost-effective single-story alternative because it adds a lot of squares or rectangular living space.
Additional cooking space or a conversion to an open plan kitchen are popular applications for this room. Side returns, when done properly, can add a lot more room than you might imagine!
Pros
It can add a lot of room
Good for adding a kitchen
Cons
Garage
Converting your garage into additional living space is one of the most cost-effective methods to expand your home. Because the room's framework is already in place, the budget required to alter it is minimal, and it will be spent on room upgrades rather than building.
The removal of the garage door and the installation of new windows are the two highest costs to consider.
Pros
Room upgrade
The framework is already in place
Cons
Wrap Around Extension
Wrap-around have the most dramatic effect on a property because you have the greatest extra area to work with. They're ideal for constructing everything specified in the previous two categories, and there may even be enough place for an additional toilet or bathroom.
To avoid having any darkly lit regions throughout the day, make sure that central rooms are still drenched in natural light with any extension option. Skylights, light wells, wall-to-wall windows, and bi-folding doors should all be carefully placed in the extension plan.
Pros
Dramatic effect
Add a lot of value
Cons
Conservatories
Conservatories are a popular choice among UK homeowners since they are made of a material that is both mouldable and cost-effective. Aluminium is a cutting-edge material. It's more expensive than uPVC, but it's significantly more durable and appealing.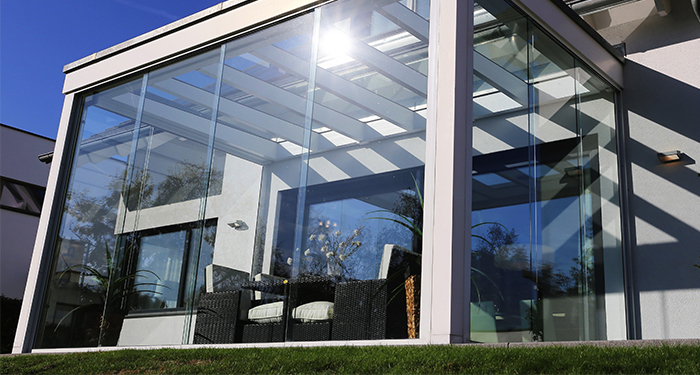 The conservatory's shape and style are also factors to consider. The major alternatives to consider are Gable-End, Victorian, Edwardian, Georgian, Lean-To, P-Shape, T-Shape, or Glass Extensions.
When it comes to single-story expansions, though, many people choose orangeries. The living space may be pleasantly used all year because the structures are mostly made of brick rather than glass.
Pros
Add value
Lots of ways to design it
Cons
Can't use it all year round
How Much Does It Cost to Remove a Single Storey Extension?
The cost of dismantling an expansion is mostly determined by its size, with a few other considerations playing a smaller role. As you may assume, the cost of demolishing a little expansion is far lower than the cost of hiring a demolitions expert in demolishing a two-story extension.
Because of the numerous complicating aspects, calculating a general price per square metre is difficult, but there are broad price ranges to bear in mind.
If there are no complicating considerations, demolition costs for extremely small properties could be as low as £5,000, up to £8,000 or more if there are.
Prices of up to £12,000 and beyond are not uncommon for larger extensions.
Transporting the waste materials away will account for a significant percentage of these costs.
The cost of dismantling a garage is often determined by the materials used rather than the size of the structure, presuming most garages are of a standard size (large enough to hold a single car).
Concrete may be less expensive than brick because it is easier to remove the panels. Demolishing a garage might cost between £500 and £2,500, including labour, skip hire and garbage taxes, as well as breaking up and removing the concrete foundation.
FAQs
Q: How deep do footings need to be for a single-storey extension?
A: The depth is determined by the condition of the ground; however, you must dig to solid ground.
Strip foundations for a single-story building will normally be 450mm wide and at least 200mm deep.
Q: Do I need planning permission?
A: Single-story rear extension must not extend beyond the original house's back wall by more than three metres (if it's a semi-detached house) or four metres (if it's a detached house) (if a detached house).
You'll require planning clearance for the extension if it's closer than seven metres to the back boundary.
Q: How much value does a single-storey extension add?
A: A basic single-storey expansion will add approximately 5-8 per cent to the value of your home.
Q: Is a single-storey extension worth it?
A: Even if your budget is limited, a well-planned addition to your home can expand a modest dining room or provide additional space for a home office.
Extensions can also improve natural light, connect existing portions of the home, and improve the overall architecture, allowing a space to breathe a little easier.
Q: Do you need an architecture for a single-storey extension?
A: Professional architectural drawings are required for a thorough planning application, so the answer is yes.
Your architect should be able to prepare more thorough building regulations drawings on your behalf and direct a structural engineer.
Q: Can I get a single storey bungalow extension?
A: Yes, you can get a single storey extension on a bungalow in the same way that you would with any other house.
Sources