Introduction on Adding Value to Your Home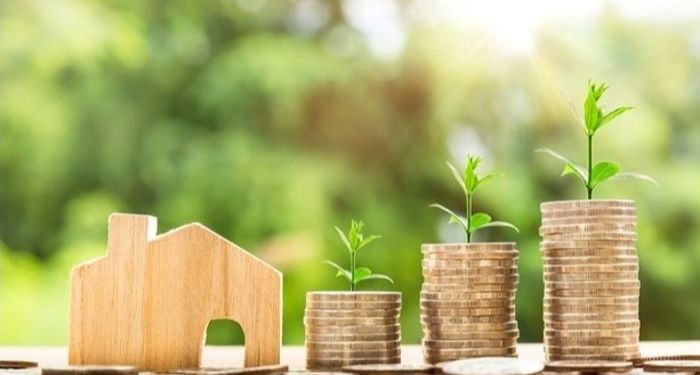 Owning a home could be one of the greatest assets a person could have; however, many of us don't know how to maintain and future-proof our properties.
What many of us think could add value to a residential property sometimes doesn't, that's why any remodelling and improving living spaces have to be strategically planned and thought out to guarantee good benefits in current and future markets.
There are fast and effective ways to increase home value without losing out in the long run. Homeowners stand to gain profits of up to £200,000 if they know how to maximize the value of the house, they are currently living in.
It's not rocket science when you know the ropes to pull, and it doesn't have to be overly expensive either.
Are you a homeowner thinking about adding value to your home? First off, that's an excellent idea regardless of the size and location of the house. What matters most is the appeal you're able to achieve after making some modifications here and there.
It doesn't matter if you're not planning to sell the house anytime soon, or if you just moved in, in fact, it's the best time to start. Here are some tips on the best ways to add value to your home.
Extensions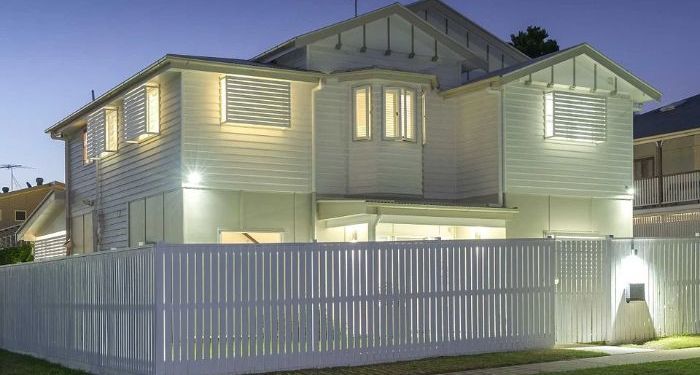 Many people question the need for extensions when increasing home value; they often forget how much space means to most people looking for a comfortable residence.
If the house is located in a major city or populated town where space is a luxury, adding a loft or extending it in any way would be an upside.
The cost of an extension will vary greatly depending on multiple factors including, location, size and quality.

Home extensions require adding extra space, rooms, or floors to an existing residential space, and there are different ways to do this. Depending on your budget, space, and style, you may want to consider one of these options.
Rear Extensions:
These extensions are trendy for homeowners looking to add value to their homes. It entails extending the space from the back of the house and adding more space to the garden area.
Ensure the space you're working with is within a permitted area before starting an extension project. You can either opt for a single-story rear extension or 2-story rear extension, which would involve building on top of the property.
On average, it should cost about £40,000 to add a single-story rear extension to your home and £75,000 for a 2-story rear extension.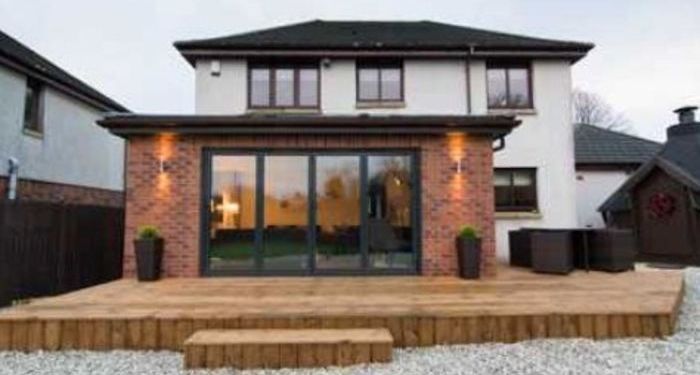 Side Return Extensions:
For homes with extra space on the rear projection at the side of the house, side return extensions are an excellent idea. It might be a small space to convert but can transform the home's overall look if it's planned and designed correctly.
With an average cost of £35,000-£40,000, you could transform that alleyway beside the property and create an outdoor kitchen, beautiful patio, and more.
Wrap-around extensions:
These extensions are possible for homes with an alleyway running through to the back of the house. It's a side-return-extension combined with a rear extension forming a kind of 'L' shape around the house.
For homeowners looking to make a stronger connection between indoor and outdoor living by incorporating a deck or patio that leads from the living area to the garden.
On average, wrap-around extensions costs up to £55,000 or more, depending on the materials used, the environment, and the contractor employed.
It's a bit challenging to put an exact figure on how much returns could be made from adding an extension, as this depends on the type of extension, the location of the house, and the property itself. However, home improvers have found that the average ROI on extensions is about 71%.
Conservatory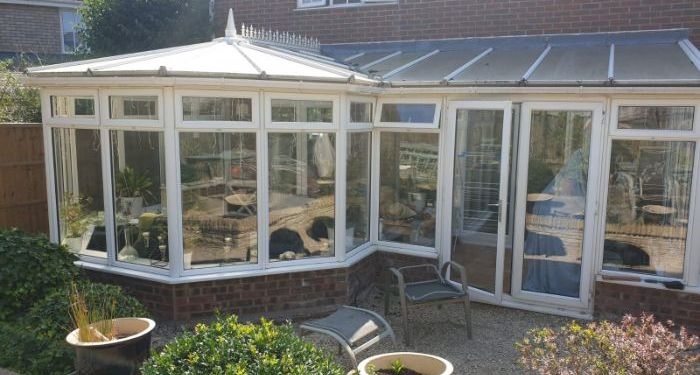 A lot of house owners have wasted time and ideas asking, 'how can I value my home at a higher rate,' without taking the necessary steps to actually add more value.
For more information on the cost of a conservatory, check out our conservatory cost guide.
You may be thinking of the cost to add unto house renovations and extensions, with a conservatory, you don't have to spend much. Plus, if you're looking for more room around the house, conservatories are an excellent choice.
Conservatories are glass buildings usually attached to the side of a house, it can be used as a garden house, or a warm room to relax in during the summer. Depending on the design of your home, there are different conservatories to look at.
Lean-to:
Also known as Mediterranean conservatories, this design is the simplest conservatory design there is. Usually characterized by a slanted roof, the room is built with the rear wall connected to the house.
The design is usually small enough to fit into corners; they are less intrusive and make an excellent choice for bungalows thanks to the low roof. Being the most straightforward design, it's also the most affordable conservatory idea to employ.
On average, it should cost £7,000 to £11,000 to build a lean-to conservatory.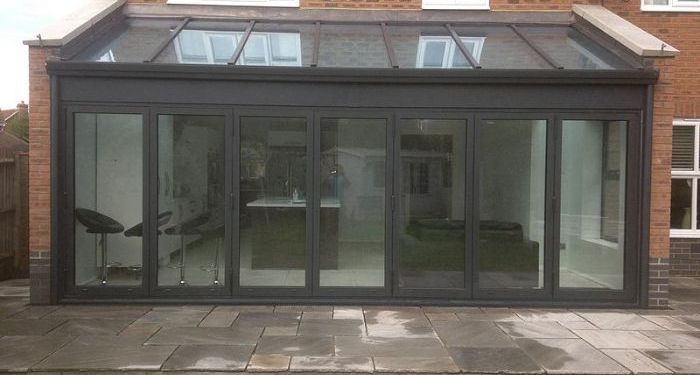 Victorian:
This has to be the most common home design since it easily suits practically all styles of houses. It features a bay front, a pitched roof with an ornate ridge.
You can choose between a three-faceted design which includes three main windows at the front which are usually the main ones, with smaller windows at the side.
There's also the option for a five-faceted Victorian style that still has a bayfront, but with five main windows. Depending on the size and style you're going for, as well as the location of your house, a Victorian Conservatory should cost around £10,000 to £16,000.
Edwardian:
This type of conservatories features a square or rectangular shape with a traditional finish to it. It has a classic yet very straightforward design that highlights the house's design by projecting clean, symmetrical shapes on the windows and the doors.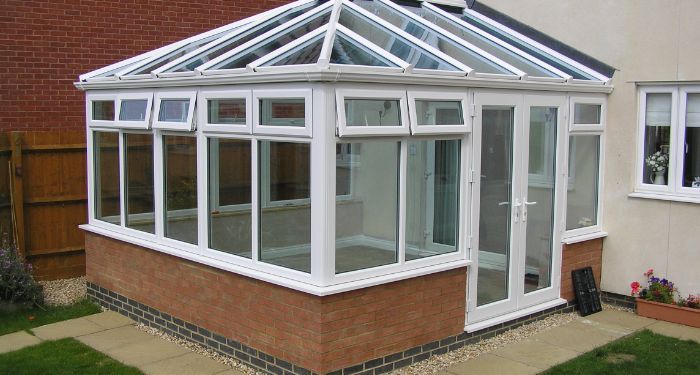 The walls are flat with ridged roofs, and despite their classic look, are used in many modern homes. The ample room can be used as a lounge, playroom, office, or even a dining area.
While it adds a classic touch of style to the home, it equally guarantees increased floor space. On average, the Edwardian conservatory should cost £9000 to £16,000.
Conservatories add an undeniable style appeal to a home, as well as much treasured space; homeowners can get up to 108% returns on conservatories.
Conversions
Conversions have to be one of the best home improvements to increase value; it doesn't matter if the house is new or a decade old.
Usually, people consider converting commercial areas to a home, but in this case, homeowners could convert a part of their space into something more clean, new, and attractive.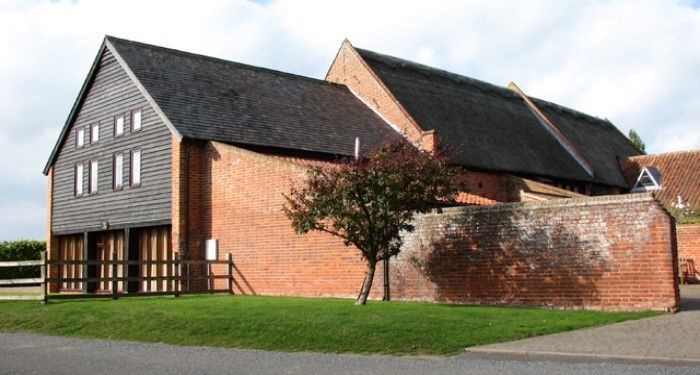 Some homeowners looking to re-sell their homes usually look into converting part of their residence into a living area, areas like garages, basements or barns.
Moving with the times and converting unused spaces to more modern, stylish rooms could add more living space to the home, not to talk of value. There are a few options you can consider when converting a home space.
Loft Conversions:
For homeowners looking for more space for an extra bedroom, bathroom, or even a study room, loft conversions are an excellent choice.
For more information on the cost of a loft conversion, check out our loft conversion guide.
If there's a loft or attic in the house, space can easily be converted and renovated to suit the design you're going for. With the start-up price of £15,000, a loft can be converted to a single room-in-roof area. The prices increase depending on the type of conversion design employed and could range up to about £50,000.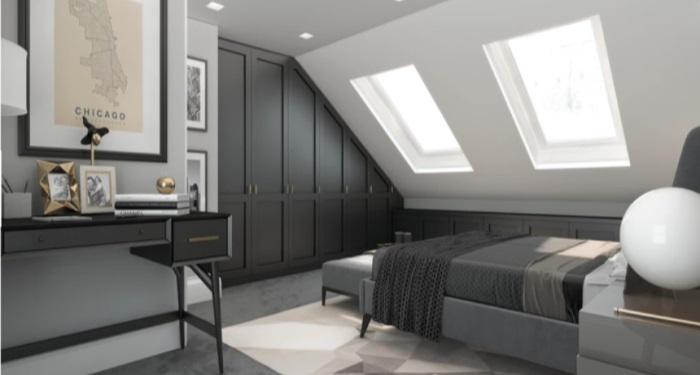 Garage Conversions:
When looking to add floor space, garage conversions could work great when done properly and strategically. Adding value to your home requires a little sacrifice, especially if you need the extra space, or are looking for ways to increase home value for the future.
If the garage is connected to your home and isn't really serving many purposes, it could be converted to an extra bedroom, bathroom, or whatever else you choose depending on the size. A garage conversion should cost around £8,000 and give returns of about 10-20%.
Barn Conversions:
Are you stuck with a sizable unprofitable barn that seems to be wasting away year after year? Converting it may just be what adds the most value to a house that needs more rooms and floor space.
Barn conversions offer high ceilings, generous floor space, and minimal structures make a desirable space for homeowners to convert.
When converted, remodelled, and furnished, you'll be looking at double-height rooms and impressive exteriors depending on the design. It costs about £1500 per square meter.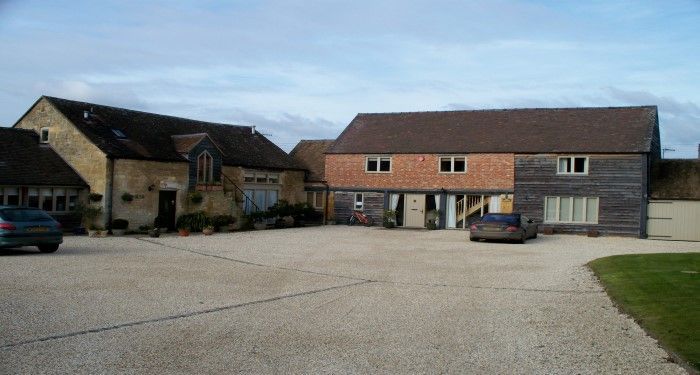 Conversions are a great idea when looking to create some more living space, and on average, expect a 10-20% return on investment.
New Kitchen
Are you stuck asking the question, 'what is the value of my house?' well, before calling in a home inspector, maybe you can do some of the homework yourself.
A kitchen is a great way to add value to your home. For more information on the costs inovlved, see our kitchen cost guide.
The first place most people look forward to when searching for a new home is the kitchen. A small, crowded, and poorly designed kitchen could be a deal-breaker for many, even though they don't cook that much. This is because the kitchen is seen to be the heart of the house, especially if it doubles as a dining area.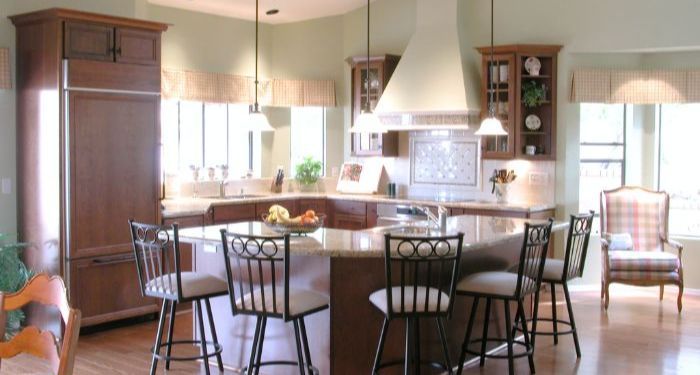 Dull kitchens won't only discourage prospective buyers; it could be one of the main reasons a homeowner could feel bored or underwhelmed with the current state of their house. Well you know what they say, if you don't like it, change it.
You can convert a space in the garage into a nice, cosy yet sophisticated kitchen or opt for a more modern, outdoor kitchen by taking up more garden space.
As the homeowner, you may want a more spacious, stylish kitchen that has modern aesthetics. Instead of moving, you could simply work on refurbishing the kitchen to your taste.
In 2017, more occupants were observed to demand improvements in their houses, and the most popular part of the house was the kitchen. Instead of opting for a new house, smart homeowners decide to invest in their property, making use of any room or land to create the kitchen of their dreams, or at least something close to it.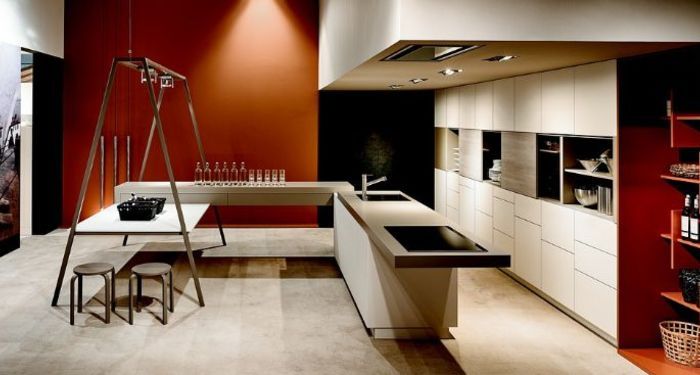 Whether it's a DIY kitchen construction or a total renovation of the old one, depending on your investment, it should add a decent amount of value to the house.
Ensure to strategically manage your spending, especially if the house is worth £200,000 or less, investing more than £20,000 may not be the brightest decision.
On the other hand, spending less than £20,000 on a house valued up to £700,000 might be selling yourself too short.
Depending on how much renovations you plan to make, it should cost from £5000 to £75,000, remember to consider the total value of the house. Also, try not to go overboard with the designs, ensure the new kitchen's style matches that of the rest of the house.
New Bathroom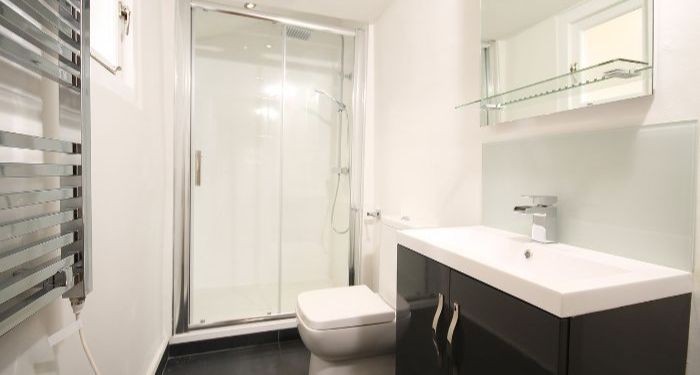 Will building a new bathroom increase my home value? Well, yes, it will, bathrooms are one of the must-haves for every home. Having more than one or two is a great advantage, especially for a family home. Like the kitchen, the bathroom and toilet are another space most people focus on when looking for a home.
The cost of a bathroom can vary greatly, for more information on the costs involved, see our bathroom cost guide.
Homes with more than one bathroom are usually more valued by buyers than homes with just one. It could be the one reason why a buyer would feel compelled to accept a good deal on the house, because, who doesn't want multiple bathrooms, especially with a family involved? Plus, bathroom renovations don't cost that much and can be carried out in multiple ways.
Think of areas under the stairs, for full bathrooms; you'll need at least 30 square feet, so you should be looking at an unused garage area or attic. After that, your main focus should be the accessories added to the bathroom, and the overall them you decide to go for.
New toilets, sinks, bathtubs, showers fixtures, and the likes are what usually hikes the price of getting a new bathroom, but it's totally worth it.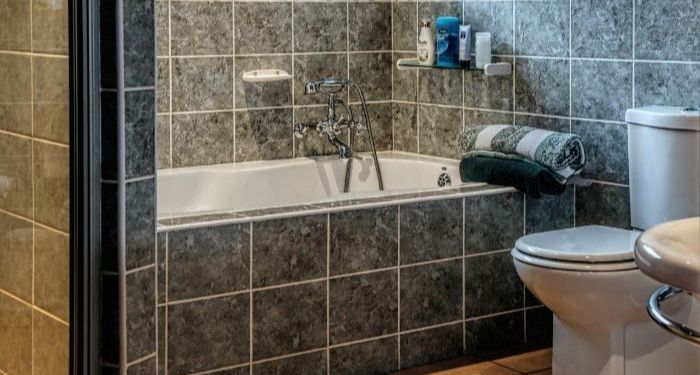 For a conversion, it could cost from £3000 to £12,500 when remodelling an existing area, but if you're building a new bathroom, it should cost from £18,000 to £45,000 for the new bathroom extension. However, if you decide to add a bathroom to an existing space, that should cost around £7,500, with an ROI of about 50-60%.
Redecorating
If you're thinking about ways to increase home value, then a reasonable and budget-friendly idea could be redecorating. Whether it's a personal touch-up or a renovation targeting new buyers, it still has to be top-notch.
Some paint, colours, furniture, and drapes could be very fashionable, chic, and inviting if we were living in the '20s. Times have changed, and so should the design of your house, it's okay to love classical designs; in fact, many homes thrive on that aura.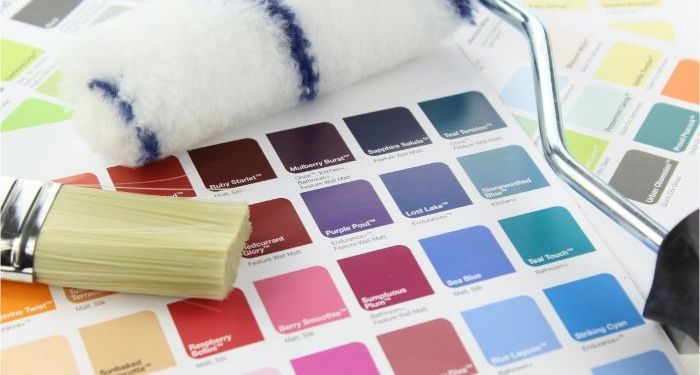 If you're looking to sell, you also have to consider how many people would appreciate the overall style and energy your home is exuding. This doesn't mean you should jump on every trend; your house could end up looking like a circus.
Instead, you could look for modern themes that appeal to you and stick to it. Choose from trendy Industrial, Scandinavian, minimalist, contemporary, urban, classic, art deco, country, and mid-century modern styles, among others.
White, grey and wood interiors haven't gone out of style, and from the looks of things, they won't anytime soon. For a look that practically beams when the sun comes up, all-white walls and floors would do great with a pop of colour like dark blue, gold, or purple furniture. Whatever style you decide on should ultimately look a bit different from the previous theme.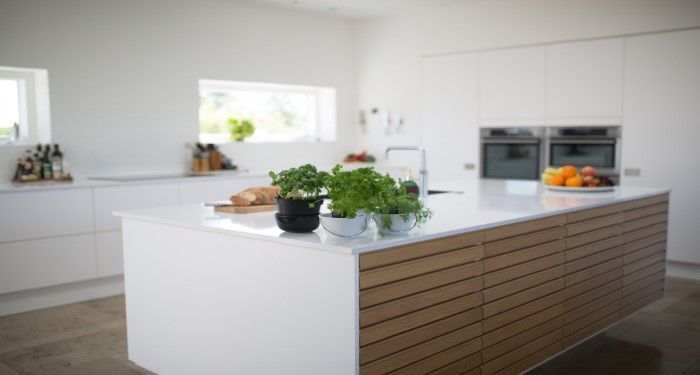 To save costs, you could start redecorating from room to room, replacing old furniture, deep-cleaning the kitchen and bathroom, replacing dull-looking paint, dusty drapes, and the likes for a brighter and energetic look.
If your budget won't cover an extension or conversion, you can stick to changing the theme to one that would appeal to you and prospective buyers as well. It could be as simple as swapping out old furniture, rearranging the living areas, and investing in more modern appliances.
If you want to push things a tad bit further, start by changing the windows to more high-quality and fresh-looking types. Re-paint the exterior to a more refreshing colour and would readily attract the attention of potential buyers.
You may also want to get a new front door, the little things like clear windows and a rich-brown, good-looking front door could make all the difference.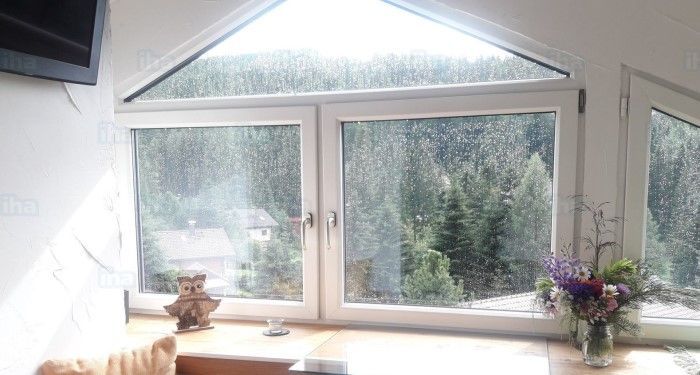 Depending on the size of the home, and how much you're redecorating, it could cost an average of £2000 for minimal redecorating and up to £50,000 for high-end, luxury projects.
When it comes to redecorating, calculating ROI can be tricky; on average, proper redecorating gave 62% returns and added at least 8% value to the home.
New Flooring
New flooring may seem like an unnecessary cost to add onto house renovations and remodelling, but it's not. Specific designs can add on to a house more than others.
However, it's essential to consider the environment, location of the house, and your neighbourhood. A simple factor like what kind of wood or tiles are used, the arrangement, and placement could be a game-changer.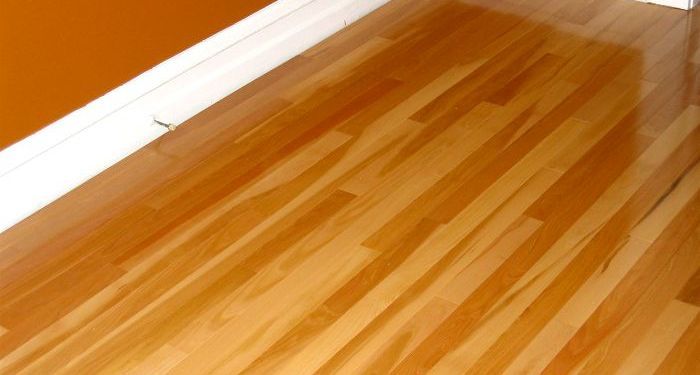 The floors add to the general design of the house; the patterns could add so much style and richness to the house or detract from it.
Moreover, there's also durability and maintenance to consider as well, so you have to be smart about your selections. It may not seem like it but investing in good flooring can add considerable value to your house.
Recent research shows that hardwood still takes the crown when it comes to flooring that adds value to homes. It would be smart going with this classic choice because no matter how traditional, it hasn't lost its touch.
Polished hardwood floors became very popular among modern and traditional neighbourhoods alike since they came into style in the 17th Century.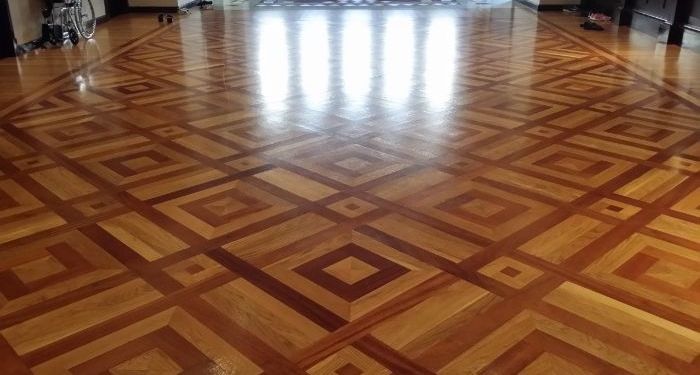 These studies show that about 54% of prospective buyers are more likely to purchase homes with hardwood floors. So, if you have different flooring, it might be the time to switch them out for a more valuable option.
Sticking to carpeted floors may be a safe option, but the good news is that hard floors don't cost much higher than carpeting the same square feet.
Installing hardwood floors to 300 square feet should cost about £2500 to £3500, but that depends on the type, cut, and thickness. The ROI for hard floors lies at an average of 70-80% and might drop slightly for faux wood that imitates the real deal.
Garden Landscaping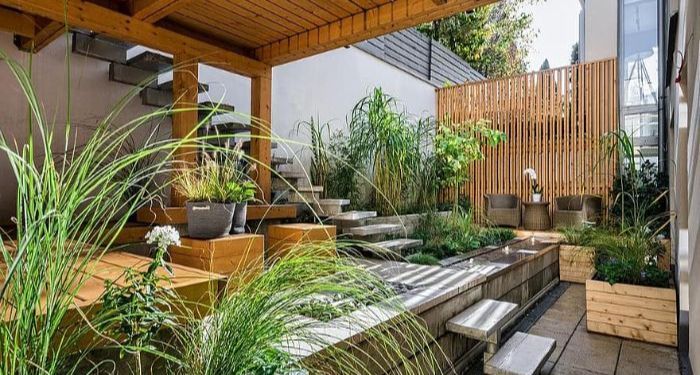 The first-place guests notice when visiting your home is the entrance. This is why making the front yard of your home neat, sophisticated, and inviting is not at all a waste of time and money.
A great way to brighten up your garden space is to landscape it. Having a beautiful yard motivates you to go outside, enjoy the outdoors, perhaps even some family time. Entertaining guests won't be a problem anymore since you'd have a lovely space to host them in.
The fact that landscaping your yard also helps the environment is a big plus. Aside from all these advantages, the major pro is the fact that landscaping is an investment.
Landscaping your garden, front yard, or backyard should significantly add value to your home, re-selling your house at an appreciated price in the future would not be a problem at all.
Many people mistake landscaping for gardening, but there's a difference between these two. Unlike gardening, landscaping includes garden design, garden construction, and maintenance.
Landscapers design and construct gardens from scratch, build retaining walls, make irrigation instalments as well as lighting instalments depending on the client's taste.
Gardening, on the other hand, is focused on planting, pruning, pest control, weed control, and more.
A proper landscaping job requires expertise. It is a major project and needs to be adequately designed to ensure that it can and for a reasonable amount of time.
Before you consider refurbishing your garden, it is wise to have an idea of the estimates depending on the country, or city you live in. In the UK, the average cost per hour for a professional landscaping job is about £25.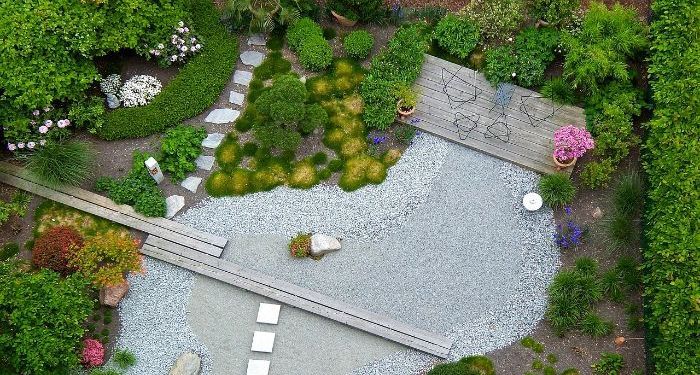 Additional costs may apply for gardening, weeding services, balcony, decks, patio repair, and exterior painting. In the UK, it costs about £50-£100 per hour for smaller jobs like tree service and lawn care.
For jobs like installation, which are slightly larger, it would cost about £4-£12 per square foot. If you intend to design and construct your garden from scratch, it could take you about £3000-£15,950, depending on the size of your garden.
Some real estate experts have confirmed that the ROI (return of investment) on good landscaping can fetch you from 20%-40%. A good landscaping job could also increase your home's overall value by 28%.
New Driveway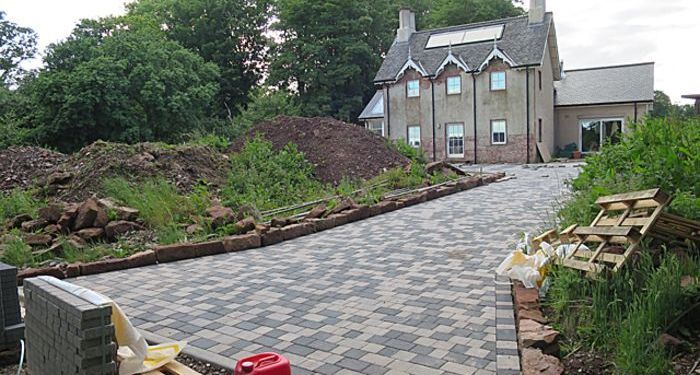 Re-doing an old or distasteful driveway could also add significant value to your house. A driveway can be seen from neighbours and passers-by on the streets, and it serves as the entryway to your abode.
Driveways are an excellent way to add value to your home, for more information on the costs involved, see our guide on the cost of driveways.
Thus, revamping your driveway could easily attract a great price from prospective buyers in the future. In the UK, the average cost of getting a new driveway ranges from £2,300 to £6,200.
For materials and installation, you could be expected to pay about £2-£15 per square foot. Note that these prices vary depending on the contractor you hire, the materials you use, and the size of your driveway.
The price for block paving in the UK is about £100 per square meter, for a 40sq/m space, £85 per square meter for a 40-100sq/m space, and about £75 for a 100+ sq./m space.
A tarmac pavement would cost about £45 per meter square.
Using gravel would cost about £35 per meter square,
Concrete would cost about £70 per meter square and getting a
A resin driveway would cost about £40 per square meter, depending on the driveway's size.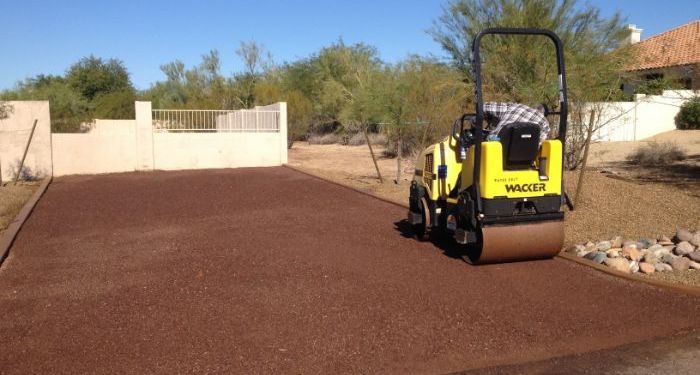 Based on some records, the ROI for a new driveway is quite promising, of course, coined with some other factors such as a quality paint job and an attractive lawn.
A good driveway on your property could attract an ROI of about 10%. In a study by the Federation of master builders in the UK, it was deduced that adding a new driveway to a property was able to fetch a homeowner a profit of more than £11,000 in Surrey.
What Adds the Most Value to A House?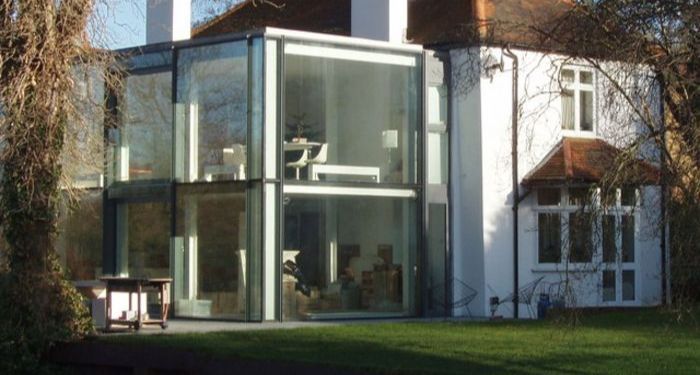 The best ways to add value to your house are not the most obvious, plus, the best time to start investing is now. About NINE different ways to add value to your home have been highlighted above, and any of them could readily increase value of home on the market.
However, adding on to a house has to be strategic, so it's essential to focus on the renovations that would give you returns on your investments while adding value to your home.
'What would add most to my house value? You may ask, well, the answer may surprise you. Many suppose that building a new kitchen or simply opting for a renovation would bring the most ROI. However, research shows that a loft conversion would add more value and provide more return on investment to homeowners.
Redecoration could also add much value to the house, up to 8% increase, while delivering an average ROI of 62%. Another smart move to increasing a home's value would be adding an extension, which provides an estimated ROI of 57%.
Following behind would be adding a new bathroom, providing an average of 53% ROI. Most people would expect a kitchen renovation to add more value instead of adding an extra bathroom, but the numbers don't lie and prove that it's the opposite.
However, right under adding a new bathroom, a new or renovated kitchen follows with an average 51% return on investment. Even though renovating the kitchen doesn't bring as many returns as adding a loft, it is more popular among homeowners.
Conservatories would also be a good investment, giving a return of about 43%, if you're really looking to make a profit, revamping the garden or replacing the windows and doors might not yield as much as the renovations mentioned above.
Sources