What Is Loft Insulation?
In this guide, we outline the cost of loft insulation, the prices you'll pay for materials, and what you should usually expect to pay for someone to install loft insulation.
But before that, let's start with the basics.
Loft insulation is the practice of padding your loft space with insulation material to slow down the loss of heat from the inside to the outside of your home.
If you're looking to get a quote for insulating your loft, we can help connect you with local insulation specialists.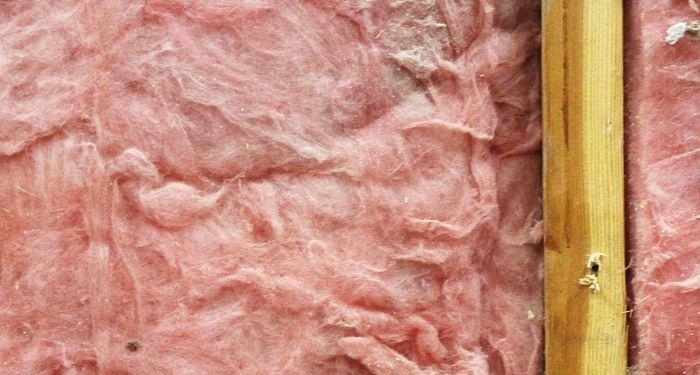 It's an easier concept to understand when you take the words apart.
A loft is described as an attic or upper region of a house.
Insulation is material used to trap heat or sound within the confines of a space.
Now that's covered, let's dive into the costs you can expect to pay.
How Much Does Loft Insulation Cost?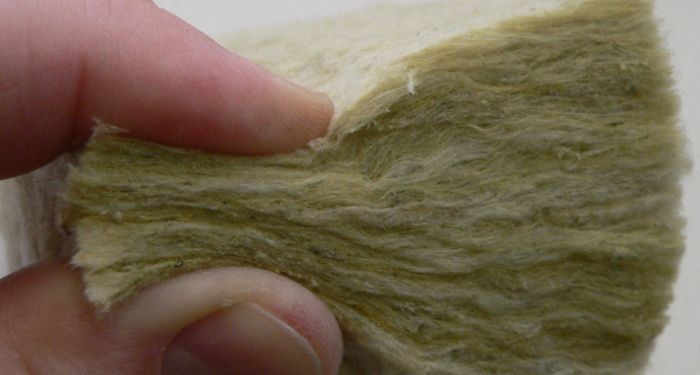 In short?
Loft insulation isn't too expensive.
One major advantage is that it helps to keep your energy costs down. With it, some people find they save as much as £215 per year on their energy bills.
Regardless of what loft insulation costs, you'll save this much (or more) over time.
However:
The price of insulation is dependent on the size of the house and a couple of other factors.
One significant factor is the insulating material that you choose to install.
Because of that, we're going to cover what different insulating material you can get, the pros and cons of each, and how much they'll cost to use in your home.
Note: In this article, we'll be calculating loft insulation cost per m².
Blanket Insulation Cost
First off, we have blanket insulation.
This is usually used by those in need of cheap loft insulation. It's extremely common and is made from rocks, mineral fibre, glass, or rolls of foil-backed felt. If you go with this, it's advised that you install a minimum thickness of 270mm.
So, what prices should you expect to pay for it?
Blanket insulation costs about £5 p/m². For a small home, you can buy it for about £100-£150.
However, it's advisable to get a professional to install it (unless you have some experience). Because of that, you should expect it to cost about £300-400 to purchase and install blanket insulation. This will vary depending on the size of your home.
Pros:
Easy to install (and can be done by hand).
Materials can be skin-friendly (so don't irritate it).
Decreases energy bills.
Reduces noise from outside.
Cons:
Blanket insulation rolls can be difficult to manoeuvre.
Some brands can be more expensive.
Some materials do cause skin reactions.
Loose-Fill Insulation Cost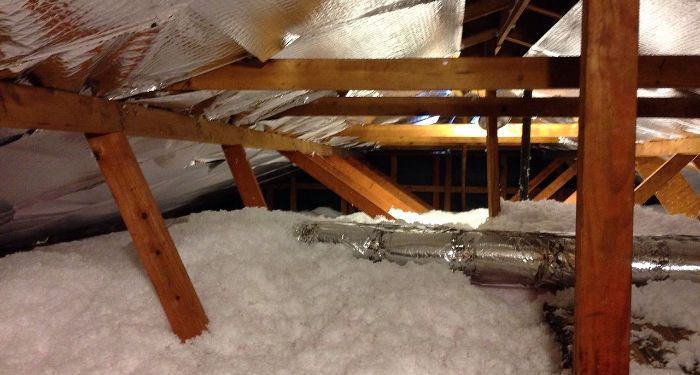 Loose-fill insulation is another method of retaining heat.
In contrast to blanket insulation, loose-fill insulation makes use of loose, lightweight material - like cork granules, cellulose fibre, or mineral wool. These lightweight materials are placed in various parts of the loft to insulate it as evenly as possible.
If you're environmentally conscious, you could even use old newspapers!
It's an attractive choice because it can reach all the tricky spots in your loft and be installed easily and quickly (within about 4 hours if blowing equipment is used).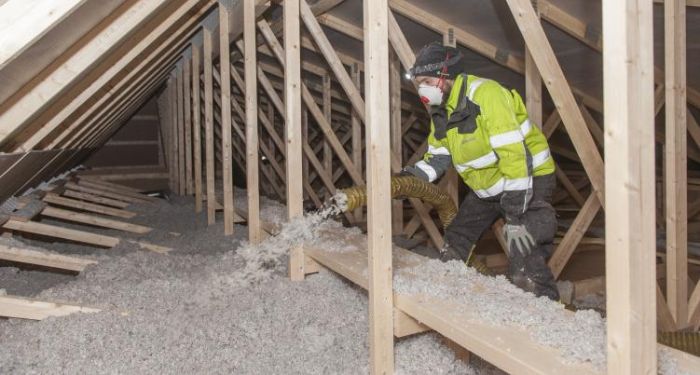 That said, it does have a few disadvantages.
First, it can make quite a mess when it's being installed. Second, loose-fill insulation can be insecure and come loose (especially in a draughty loft).
Loose-fill insulation costs about £4.80 p/m²-£6.50 p/m².
Pros:
Can be used in any loft space.
Gets into the tough-to-reach areas.
Takes less time to install (as no cutting or measuring is required).
Can be used by itself or to reinforce existing insulation.
Affordable method of insulating your loft.
Some loose-fill insulation materials are eco-friendly and non-toxic.
Cons:
Can sometimes be really messy to install.
Could come loose within a draughty loft.
Safety equipment is required for the installation - which increases the price you'll pay.
Sheet Loft Insulation Cost
Sheet loft insulation uses material to insulate the sloped sides of the loft (which other methods aren't as effective at doing). This involves using insulated boards that are made to fit across the joists in the loft.
And it has numerous benefits.
For instance, there are fire and moisture-resistant variants that you can get, it's easy to decorate over, and it can be fitted in difficult to reach spaces.
The downside?
Sheet loft insulation is the most expensive form of insulation you can get. It generally costs between £7.75 p/m² to £11 p/m².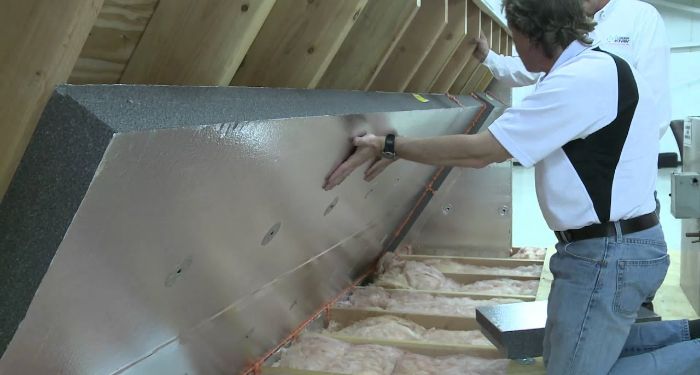 However, the price will be determined by the size of the house, the thickness of the sheets, and the sizes you request (as custom sizes cost more).
Pros:
Fire and moisture-resistant varients can help make your home safer.
Insulating value of each sheet is high, so they don't need to be as thick as alternatives.
Ideal for converted lofts.
Can be decorated to look more attractive.
Cons:
Expensive type of insulation.
Can be quite fragile.
Some materials used aren't very eco-friendly.
Blown-Fibre Insulation Cost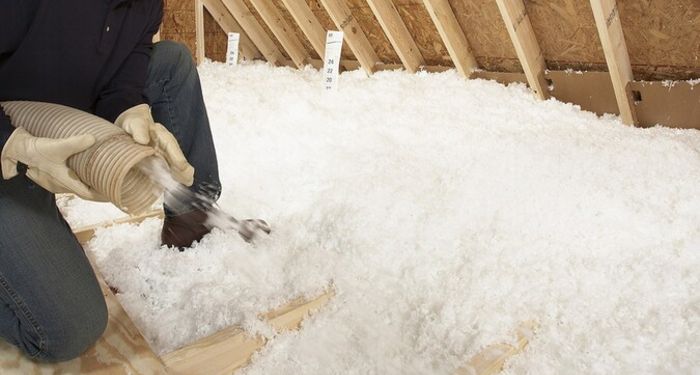 Finally, we have the blown-fibre insulation.
This is quite similar to the loose-fill insulation method and commonly uses materials such as fibreglass and cellulose to insulate the loft.
As the name implies, this insulation type needs to be blown in - which usually means you'll need to get a professional to do the job.
This can be quite expensive.
On average, it'll cost somewhere between £300 and £450 (if you factor in the price of the materials and labour).
Pros:
Recycled materials (like recycled paper or wool) make this a environmentally-friendly option.
Can be installed quickly with the help of a professional.
Materials are easy to work with.
Capable of reaching challenging spots.
Cons:
Cheaper forms of insulation are available.
If cellulose is used, it could sag over time.
It absorbs moisture easily and takes a long time to dry out.
Loft Insulation Costs
| Type of House | Blanket Insulation Cost | Loose-fill Insulation Cost | Sheet Insulation Cost |
| --- | --- | --- | --- |
| Detached | £350-£420 | £735-£760 | £1000-£1250 |
| Semi-attached | £310-£365 | £578-£605 | £930-£964 |
| Terraced | £280-£315 | £515-£532 | £850-£880 |
| Bungalow | £375-£420 | £700-£730 | £1000-£1200 |
What Are the Supply Costs for Loft Insulation?
Now you should have an idea of how much it'll cost to install loft insulation.
But what about if you want to buy the insulating materials yourself?
In this section, we cover what you should expect to pay for the different types of loft insulation that are available.
Blanket Insulation Price
As we've already covered, blanket insulation uses materials such as glass, mineral fibre, and so on. Each of these materials varies in cost.
The price of blanket loft insulation per roll will vary depending on the type of material you want to have installed.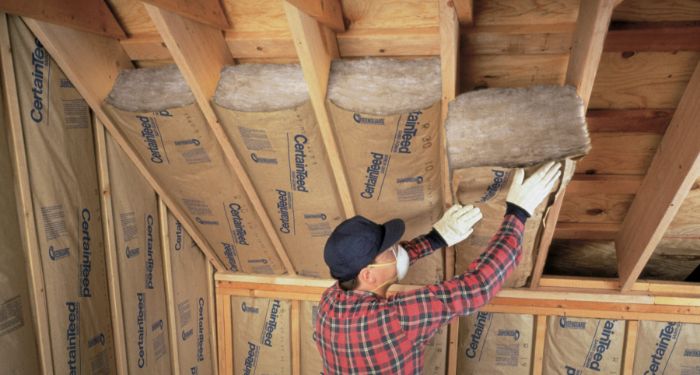 For instance:
Buying Rockwool will set you back anywhere from £35-£57 per roll of loft insulation. Meanwhile, using glass wool could be as cheap as £20-£40 depending on the size you need and the brand you want.
Loose-fill Insulation Price
The loose-fill method of insulation makes use of a lot of materials, including cellulose, fibreglass, and mineral wool.
With fibreglass, you can purchase it for as low as £27 - but it can cost as much as £40.
On the other hand...
You can get a 12kg bag of cellulose for between just £10 and £15. This is super affordable, which makes it an attractive choice if you're trying to keep the cost of having your loft insulated as low as possible.
Sheet Insulation Price
Sheet insulation usually makes use of materials such as foam boards.
The cost of sheet loft insulation and boarding starts from about £20.
However, it varies based on the thickness you want.
For instance:
10mm foam boards can be bought for between £45 and £50 (as they are thicker and, therefore, more effective).
Blown-fibre Insulation Price
The blown-fibre method of insulation makes use of mineral fibre which is blown all around the loft (rather than laid down like other types). This ensures that the fibre reaches all the corners of the loft and is evenly distributed.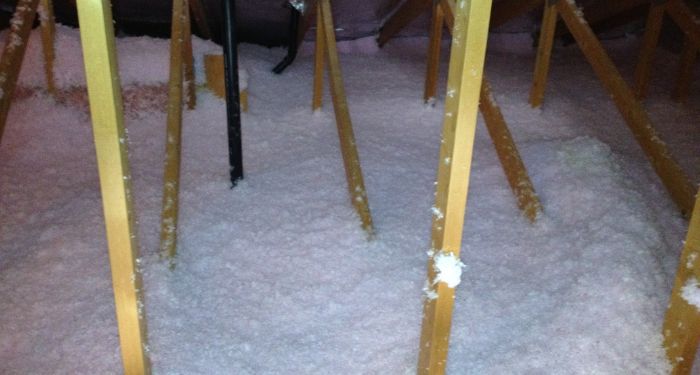 And how much does blown-fibre insulation cost?
The cost of materials will be similar to blanket insulation, as it uses the same materials. The main difference is the style of application and the requirement for a professional to install it for you.
However, if you are looking to find spray foam loft insulation costs, those are pretty pricey and could run between £44 p/m² to £52 p/m².
Ladder Cost
Now you should have an idea of how much the materials for various types of insulation will cost.
What other materials costs do you need to budget for?
First up: a loft ladder.
Ladders are generally the safest way to access a loft. Thus, loft ladders go for between £250-£300 (excluding the labour cost for installation.)
Hatch Door Cost
You also need to budget for the cost of a hatch door.
A hatch door is the best way to access your loft.
If your home already has one, then you might not need to worry about it. However, if you need (or want) a new hatch installed, you should be prepared to spend between £250 and £300.
However, there is a way you can save some money here.
There are some deals that combine ladders and hatches. These cost between £350 and £400 to purchase, which represents a signifcant saving over buying them seperately.
Loft Legs Cost
Finally, we have the cost of loft legs.
The loft leg is a design scheme that protects your loft from insulation compression.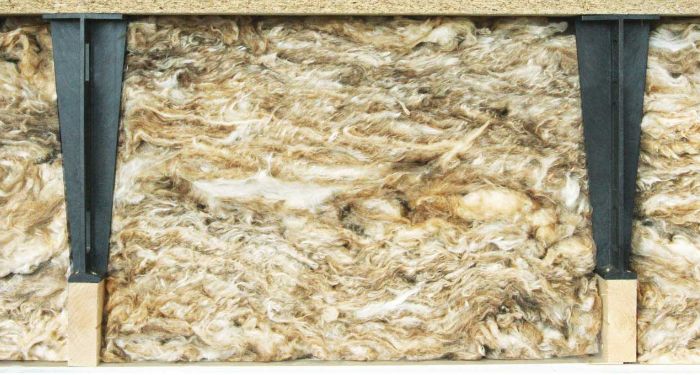 This is usually used when you want to use the loft for storage.
And they don't cost much either. They'll usually come in sets, with a 48-piece set costing between £40 and £60.
What Are the Additional Costs of Loft Insulation?
The price of loft insulation isn't limited to the cost of materials and labour.
There are some additional costs of loft insulation that you should know about, which can make it more expensive to get loft insulation installed.
We'll take a look at these factors in the following subsections.
Ready? Let's get to it.
Insulating Pipes Cost
If you have pipes in your loft, then you'll need to insulate them too.
If you don't, they could freeze over during the cold winter months in the UK.
Fortunately, this isn't a big deal to sort out.
In fact, you can buy insulating foam tubes (for about £1.75 p/m to £3 p/m) and install them yourself.
But if you'd rather have a professioanl deal with this, the cost (including materials) should be between about £70 and £100.
Ladder and Hatch Installation Cost
As we've already established, you'll need a hatch and ladder so that you can access your loft.
If you buy these together, you should expect to pay between £350 and £400.
But there's another thing to consider.
A lot of homeowners opt to insulate their hatch too, as this prevents heat from escaping from your home into the loft through unfilled spaces.
Since the hatch isn't a large area, this isn't a particularly expensive project to take on.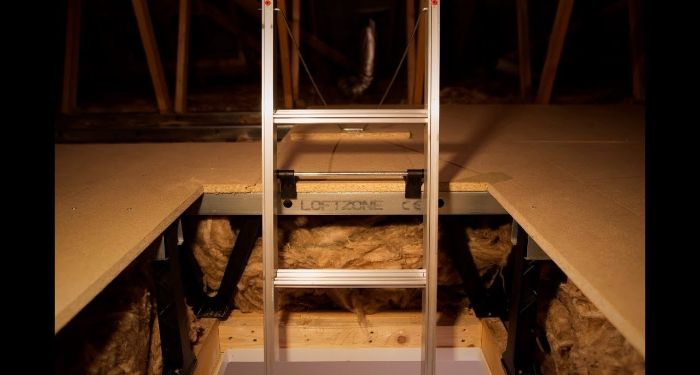 You can purchase a polystyrene board for between £10 and £20 (1200mm x 2400mm).
Electrical Wiring Moving Cost
Have any electrical wiring in the loft?
If so, this might need to be relocated so that it doesn't interfere with the installation of loft insulation.
This will require the services of an electrician, whhich could cost anywhere between £100 and £150. If they insist on working in a two-person team, then between £200 and £250 might be a more realistic budget.
Skylights Installation Cost
Loft skylights are an ideal way to get some natural light into your loft space.
But there's a catch.
Installing a skylight window requires some sophisticated manoeuvres, which means you'll need to call on a professional to help you out with this.
In total, you should budget between £1000 and £1500 for this project (which covers materials and labour).
On the plus side?
This is a simple job and shouldn't take more than one day to complete.
Loft Insulation Labour Cost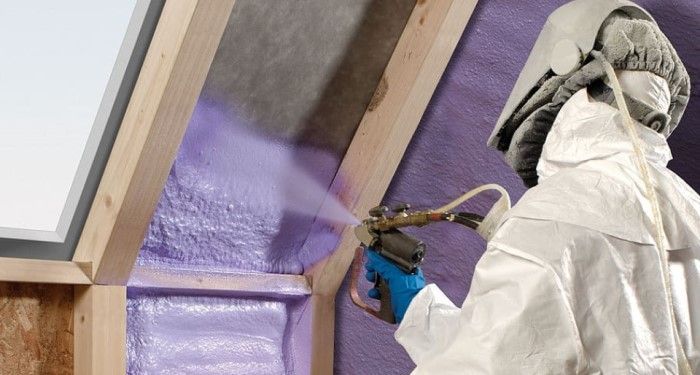 The next thing to consider when looking at the price of loft insulation is how much tradesmen will charge to install it.
But what if you want to do it yourself?
While you can install blanket insulation yourself, other types of loft insulation will require the services of a professional.
Let's cover what will impact what you're charged now.
Current State of the loft
Is your loft in good condition, tidy, and organised?
If it is, this won't be something for you to worry about.
But if rotten wood needs to be cleared out or other pieces of junk are scattered everywhere, then the cost to install loft insulation will increase.
Loft Size
The size of your loft is a significant factor which impacts the installation price of loft insulation.
Why?
This is because it's advisable to insulate the entire loft space. If there any spaces that aren't covered up, then this could undermine the whole point of doing it!
Added Extras
These are some of the things we've already covered - including the presence of pipes or electrical wiring in the loft which might need to be insulated or relocated. These are all factors that need to be considered before any work can start.
Once that is sorted, you can easily get a quote for professionals online.
Check out the table below to get an idea about how much an insulation job should cost.
| Insulation type | Cost |
| --- | --- |
| Blanket insulation | £150-£250 |
| Loose-fill insulation | £75-£130 |
| Sheet insulation | £180-£350 |
| Boarding | £800-£1200 |
How Long Does It Take to Install Loft Insulation?
When considering installing loft insulation in your home, you'll want to know how much time it's going to take to be completely sorted out.
This is important in case you need to be around the house while the professionals are working - and gives you the opportunity to properly plan your life around the work being done.
But what can impact how long it takes to install loft insulation?
The time it takes is affected by a few things - including the size of your loft and the insulation method you're using.
The table below highlights the time it takes to install different types of loft insulation.
| Insulation type | Duration |
| --- | --- |
| Blanket insulation | 2-6 hours |
| Loose-fill insulation | 1-4 hours |
| Sheet insulation | 2-12 hours |
| Boarding | 6-24 hours |
How Much Does It Cost To Board a Loft?
Storage areas are at a premium in a lot of UK homes. For this reason, many homeowners turn their lofts into an extra storage space.
But how do you go about this?
You'll need to board your loft. This can be a time consuming and labour-intensive effort.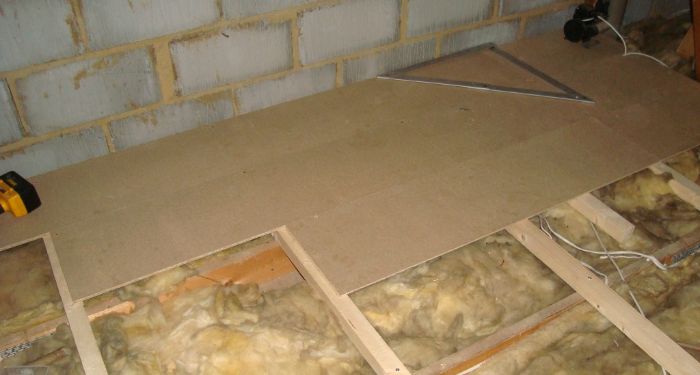 But once it is done?
You'll be amazed at how much more space you now have.
There are other benefits to boarding your loft too:
It helps to get rid of clutter that you would normally have around the house.
It can increase the value of your property.
It helps prevent heat from escaping (which reduces your energy bills).
There are two options when it comes to boarding your loft.
First, we have partial boarding.
You can do this yourself if you have some experience working with wood. Essentially, it involves boarding up areas of the loft that are close to the hatch for a little bit of extra storage space.
You can buy PIR, Polystyrene, or phenolic boards to get the job done. If you secure the services of a professional, you can expect to pay between £200 and £300 for a few hours of work.
Second, we have full boarding of the loft space.
A full boarding job is significantly more expensive and might require more than one person to accomplish. Because of this, you can expect to spend anything from £1500 to £2000 for the labour and materials.
Types of Boards
There are various types of boards that can be used for boarding a loft.
Let's take a quick look at some of them.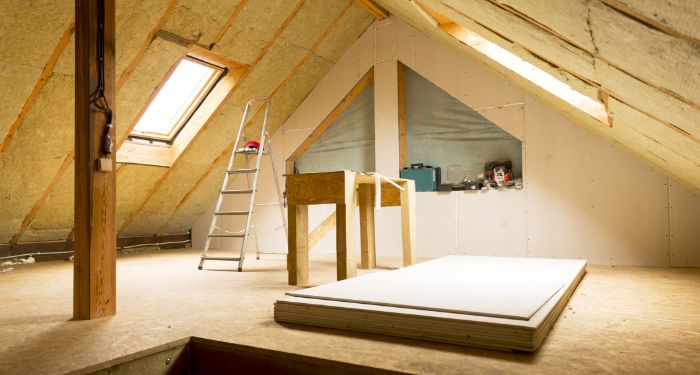 PIR Boards
These are possibly the most popular type of board.
They possess fantastic thermal efficiency and are not known to be harmful to your health. These boards are also fireproof and sturdy enough to handle your loft space.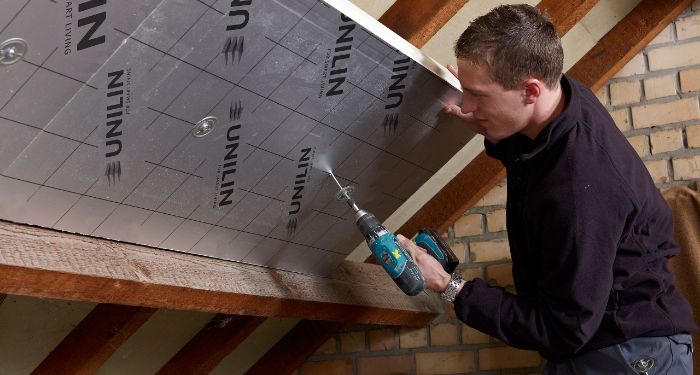 Phenolic Boards
Phenolic boards are the most expensive type of board you can install in your loft.
But they're worth it.
They have great thermal efficiency and are also fire resistant. This makes them ideal to have installed in your home.
Polystyrene Boards
Polystyrene boards have been in use for a long time.
One advantage of these is that they're easier to customize and a cheaper alternative to most of the other types of boards available on the market.
But there's a catch.
Polystyrene boards are flammable - which means it isn't the safest material to have in your home.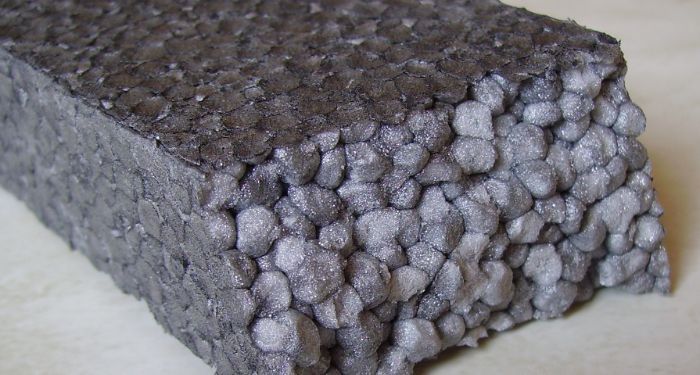 Raising the Loft
Raising the floor level is an important part of loft insulation.
Why?
Loft joists are only 100mm thick. Therefore, to get the insulation to the required thickness of 270mm, you need to raise the floor, which, in turn, creates enough space for both the insulation and an air gap. This air gap functions to prevent condensation.
Furthermore, loft legs are commonly used in this practice and typically screwed to the joists.
These can be purchased in sets for about £50. Meanwhile, employing someone to raise the floor level and board the loft should set you back between £900-£1200.
How Much Does It Cost to Remove Loft Insulation?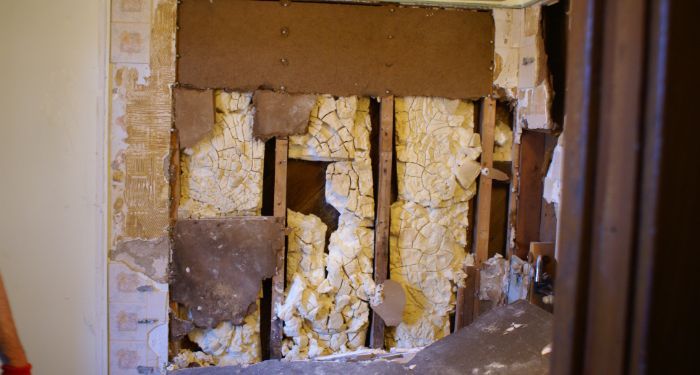 There are some reasons you might need to remove your loft insulation.
Here are some common reasons:
To install a new and improved loft insulation.
If there has been a vermin infestation.
If a leak has caused moisture to damage the insulation.
But on the plus side?
Depending on the amount of damage, you might not need to remove all of your loft insulation.
If only the insulation has suffered damage, then you can put the boards back on once you've sorted out the loft insulation.
For this reason, a lot of homeowners use loose-fill insulation to replenish their lofts.
And how much will this set you back?
Removing loft insulation should cost you between £300-£600 for a typical 3-bedroom apartment.
Disposing of Loft Insulation
Disposing of loft insulation is a bit different.
That's because you aren't allowed to use some of the common methods - like bin bags or recycling trash bins. Instead, it is advised that you dispose of your loft insulation at your local household waste recycling centre.
If you don't want to do it yourself, you can hire a professional to help you remove the insulation for a little bit of extra money.
FAQs
Q: How thick should loft insulation be?
A: The recommended depth for loft insulation is between 250mm and 270mm. You should ensure that you buy enough material to achieve this depth.
If you already have insulation and you want to top it up, you'll need to check the depth of the one you currently have and top it up accordingly.
Q: How much difference does loft insulation make?
A: Loft insulation makes a world of difference. It helps you retain heat in the house, which means you don't have to keep the heating on as much - helping to reduce your energy bills.
It doesn't stop there.
It also helps to (significantly) cut your carbon footprint due to the lower amount of energy needed to heat up your home.
Q: What is loft insulation made of?
A: Some of the most common loft insulation materials are wool, rock mineral, fibreglass, and foam. Each method of insulation works with different materials.
For instance, loose-fill insulation usually makes use of fibreglass, cellulose, and recycled paper.
Q: What does asbestos loft insulation look like?
A: Because of the dangers associated with asbestos, it is no longer used as a form of insulation. However, older properties might still have some asbestos in them, especially in the loft and floorboards.
If you are looking to identify the asbestos in your home, look out for a white or blueish fluffy substance.
Q: Can I get free loft insulation?
A: It is possible to get free loft insulation installed if you qualify for the government's ECO scheme which seeks to improve the energy efficiency of homes.
You can check to see if you are eligible here.
Sources