Why Do I Need to Board My Loft?
Boarding your loft will allow you to increase the storage potential for your loft and will also make it much safer and more stable for you to move around in.
This is incredibly useful if you are struggling with storage space in your home.
How to Board a Loft Yourself
Step 1:
Begin by measuring the distance between the centres of the joists. This will help when calculating the number of loft legs required.
Then, you'll need to work out what size boards you're going to use. The most common thickness of boarding for a loft floor is 18mm.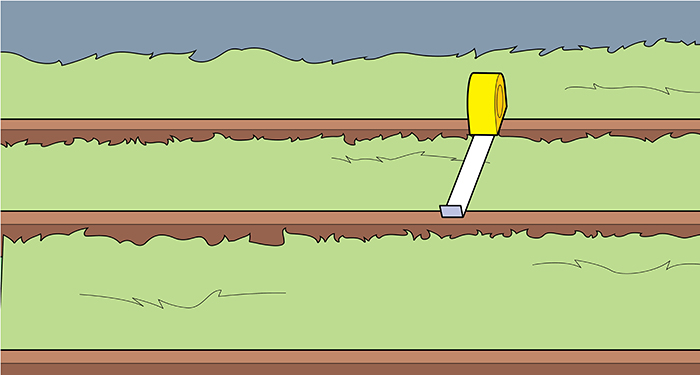 Step 2:
Once you know the size of the sheets that you'll be using, you can measure the loft area and work out how many sheets you'll need to cover that area.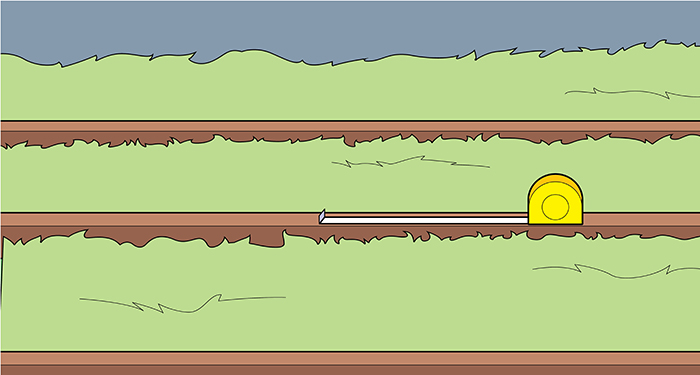 Step 3:
If there are downlights in the ceiling, these should be covered by a downlight cover or protector. Ensure the insulation is not in contact with the light fitting.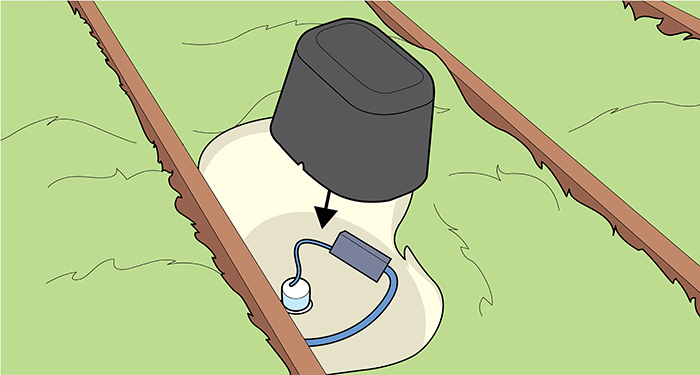 Step 4:
Start at a convenient place, such as next to the loft hatch and work your way around from there. Screw your first loft leg into position using your cordless drill. Drive the screws through the holes at the base of the leg and into the joist.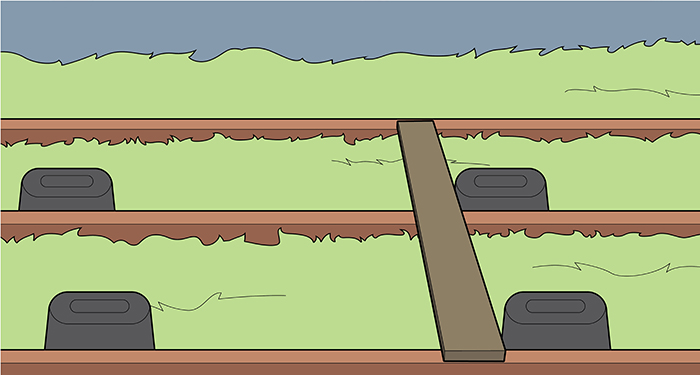 Step 5:
Use a straight edge to mark the positioning of the loft legs on other joists, and then work your way along to screw legs into those positions with the same method.
Step 6:
Repeat this process all the way across the joists until the entire area that you want to board has legs installed.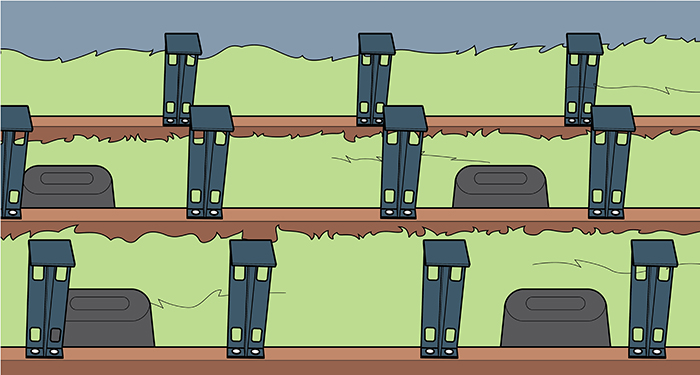 Step 7:
Then, roll your insulation into position. Where the insulation meets a loft leg, carefully make an incision using a trimming knife and push the leg through the insulation. Repeat this step across the entire length of the loft space.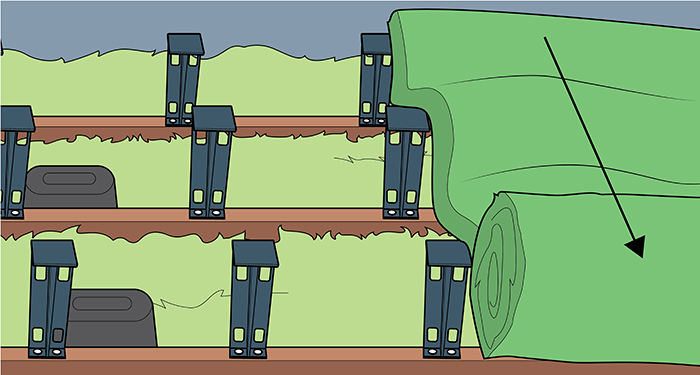 Step 8:
Once the insulation is in place, the loft boards can then be installed. Place the first sheet on top of the loft legs and drive a screw through the board and into the top platform of the loft leg to lock it securely in place.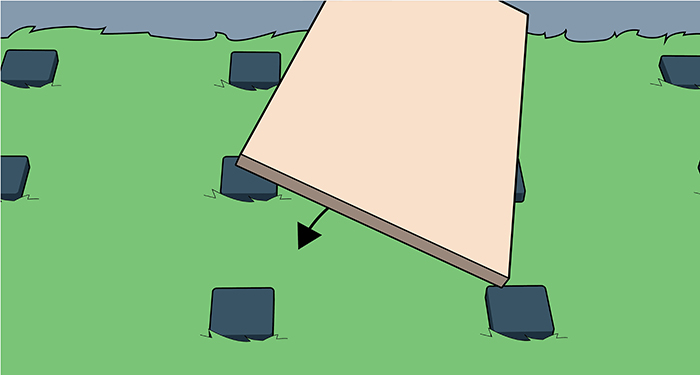 Step 9:
Your loft boards may have a tongue and groove fitting. Make sure this is nice and tight as you continue installing the boards next to each other.
Repeat this process to secure the boards to all of the loft legs. In some lofts, you may need to cut some of the boards around obstacles or simply to fit into the space.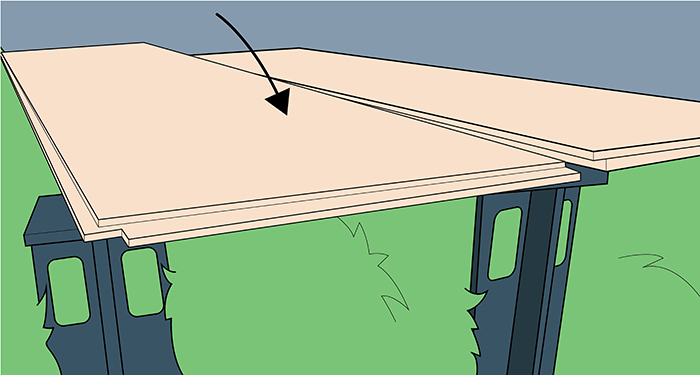 Step 10:
Once all of the boards are fixed to the legs, you should then be able to stand and walk on the finished floor.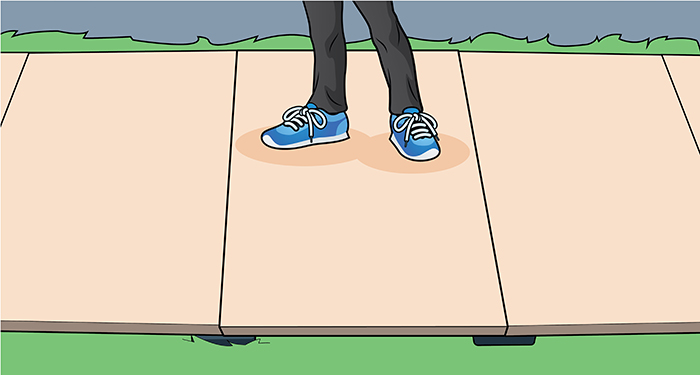 Tools to Board a Loft
Tape measure
Cordless drill and drill bits
Pencil
Hand saw Trimming knife
Safety Equipment to Board a Loft
Builder's gloves
Dust mask
Eye protection
Knee pads
Materials to Board a Loft
Downlight cover or protector
Loft legs
Loft boards
Screws
Insulation rolls (if it's not currently at the correct depth)
How to Prepare for Boarding a Loft
To prepare for boarding your loft, you want to begin by removing any items that you may have stored up there. You should also check to ensure that your loft is correctly insulated before boarding.
Your insulation will need to be at least 270mm thick throughout to adhere to the government recommended guidelines.
You need to be able to see the joists in the flooring so that you know where you can step. So you will need to remove any excess insulation to reveal the joists.
Before starting the project, ensure that access to the loft is safe and that the ladder is secured.
Also, ensure that the loft is well-lit so that it's safe to move around and the necessary work can be carried out.
Also, you will need to ensure that the loft is correctly ventilated before any work is carried out.
Loft Insulation Regulations
Before boarding your loft, it is important to consider planning permission and building regulations to ensure your loft boarding is compliant.
It is possible to board your loft without building regulations approval, as long as the loft will only be used to store items less than 25kg.
The loft insulation must also maintain the required depth of 270mm. Previously a depth of 100mm was necessary. However, this changed in 2013, although property owners do not need to increase the length in accordance with the new guidelines.
However, you will need to apply for planning permission and building regulations if you plan to convert your loft into a functional living space.
Types of Loft Boarding
There are several types of loft boarding, however, the best way to board a loft is using loft legs. This ensures that the insulation in your loft meets government guidelines. Below is a list of loft boarding types:
Laying Chipboard Directly on the Joists
This is a cheap method of boarding that can be laid out easily. However, this type of boarding doesn't leave any room for the recommended insulation depth, and the insulation may be compressed, which can cause condensation and mould.
Insulation Boarding
You can purchase insulation boarding, which is laid directly over the joists. This makes up for the insulation depth, and then you can lay chipboard over these boards.
However, these boards are quite expensive, and they can also cause condensation and mould due to reduced airflow.
Using Loft Legs
You can raise the floor level using loft legs. This is considered the best loft boarding. It allows enough room underneath the floor area for the insulation and leaves room for good air circulation, preventing condensation and damp.
FAQs
Q: How to board a loft over insulation?
A: If you are boarding over insulation, you should create a raised boarded area above the insulation. You can do this using products such as loft legs to create a raised boarding that is safe.
Q: How much of my loft should I board?
A: Most homeowners prefer to board their entire loft. However, you don't have to. The amount you board is completely up to your personal preference and needs.
Q: Will loft flooring impact my insulation?
A: Loft flooring won't impact your insulation if you place the boarding on raised loft legs, as explained within our step-by-step guide.
Q: How much weight can loft boarding hold?
A: The average loft floor joists in the UK can hold around 40kg of weight per square metre. It's important not to overload your loft as this can damage the joists and cause cracks in the ceilings below.
Try to spread the weight in your loft as much as you can, especially if you are storing a lot of items up there.
Q: Do I need planning permission to have loft boarding installed?
A: You do not need planning permission to install loft boarding at your home for the purposes of storage. However, if you are turning your loft into a living space, then this will require planning permission.
Sources