How Much Does It Cost to Insulate a Conservatory?
In most conservatories, the internal ceiling insulation is constructed up of layers of high-quality polished reflective film and thermal webbing. It tucks neatly between the ceiling beams.
This is then coated with plaster or a UPVC finish, thereby concealing the insulation and giving the ceiling a more typical appearance.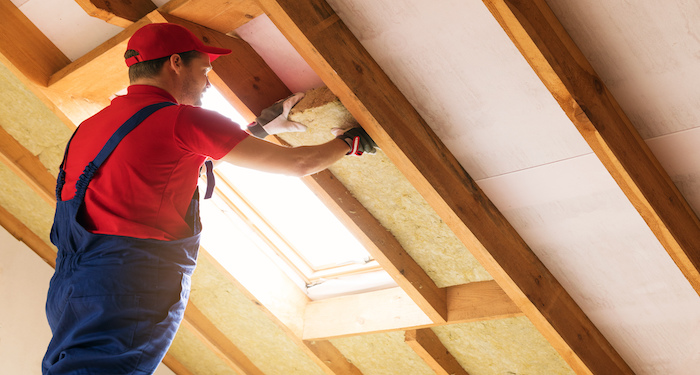 The cost of installing insulation in your conservatory by a professional normally ranges from £1,200 - £4,000. This will be determined by the size and style of the room.
All materials and labour will be included in the quoted price. This will include plastering your ceiling as well as, in certain circumstances, painting.
There are different types of insulation methods for your conservatory however each of them to have a variety in prices as some are more expensive than others.
Conservatory insulation Prices
The table below will show the average conservatory insulation prices in the UK:
| Size of Conservatory | UPCV Insulation | Aluminium Panel Insulation | Plastered Insulation |
| --- | --- | --- | --- |
| 3m x 2m | £900 - £1,100 | £750 - £1,000 | £1,000 - £1,500 |
| 3m x 3m | £1,100 - £1,350 | £1,000 - £1,100 | £2,000 - £2,500 |
| 4m x 4m | £2,000 - £3,250 | £2,000 - £2,750 | £3,000 - £3,750 |
| 6m x 4m | £3,250 - £3,750 | £2,750 – £3,000 | £4,750 - £5,000 |
| 8m x 4/6m | £3,750 - £5,000 | £3,750 - £4,000 | £6,000 - £7,000 |
What are the Supply Costs of Conservatory Insulation?
If you are looking to install insulation in your conservatory by yourself, then you need to make sure you know how to do it correctly and the materials you need.
Therefore, we have created this section so you have an idea of how much the materials needed will cost to insulate your conservatory.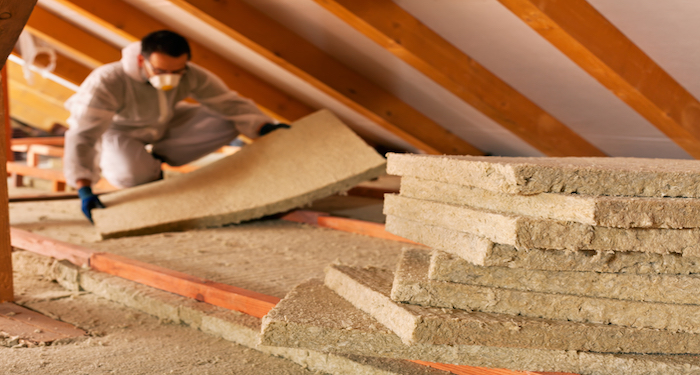 First, you will need timber batons which you can buy an individual for £2.80 - £4.75 depending on the size you want, or you can buy a bulk of timber for £40 - £55 depending on the size you want.
Then you will need self-drilling UPVC screws, which are £3 - £7 depending on how many you want in a pack. You can get 25 for less money or a couple of extra pounds to get 200.
For the insulation, you will need foil insulation which is usually £27 - £60 depending on the quality and amount you will need for your conservatory.
A staple gun costs £15 - £60; however, some places rent staple guns, so if you don't want to buy one, the option to rent is available if you do some research.
Plasterboards, if needed, cost £6 – £10, then you will need to plaster, and bags of plaster usually cost £5 - £7 each, so you should figure out how much material you need before jumping into the supply.
You will need aluminium tape, which costs around £12 - £80 once again depending on the quality and amount you need will influence the price. Then the paint of your choice will cost around £20 - £70.
Overall, the materials for insulating a conservatory roof will cost between £250 - £300, depending on the size. The table below will include the materials as well as their prices.
| Material | Cost |
| --- | --- |
| Timber batons | £2.80 - £4.75 |
| Bulk of timber | £40 - £55 |
| Self-drilling UPVC screws | £3 - £7 |
| Foil insulation | £27 - £60 |
| Staple Gun | £15 - £60 |
| Plasterboards | £6 - £10 |
| Plaster | £5 - £7 |
| Aluminium tape | £5 - £7 |
| Paint | £20 - £70 |
What are the Additional Costs of Insulating a Conservatory?
The price of insulating a conservatory varies depending on how you want to insulate it, the size, and the type of conservatory you have. However, sometimes additional jobs are needed to complete the job, which means there will be additional costs.
Therefore, if you are planning on insulating your conservatory, you should have an open mind with your budget as sometimes things don't go to plan.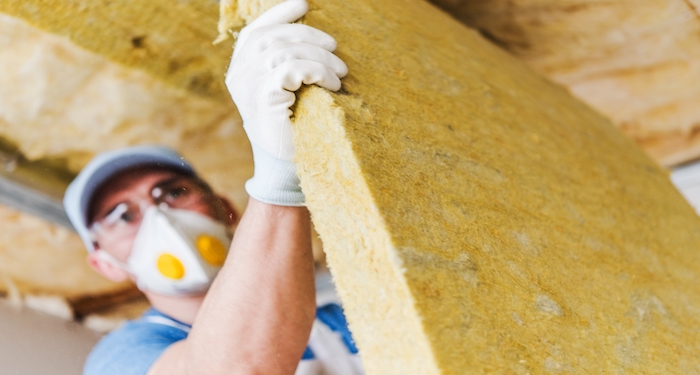 In this section of the article, we will go through the different additional jobs which may add to your overall cost.
Conservatory Cost
A conservatory is known to have a great impact on the value of your home. However, how much do they cost?
The cost of installing a conservatory varies depending on the materials used, as well as the kind and size of the conservatory. A little conservatory can cost roughly £5,000 - £10,000, whereas a huge luxury conservatory can cost up to £75,000 - £100,000.
You should think about how long it will take to create a new conservatory because this will help you figure out how much it will cost in the end. A Victorian conservatory takes about 3 – 4 weeks, an Edwardian Conservatory takes 2 – 3 weeks, a P, L, and T shaped conservatory take 3 – 4 weeks, and a sunroom usually takes about 2 – 3 weeks to do.
However, remember that it is critical to follow the current extension building requirements before constructing a conservatory. You should choose a tradesperson who is listed under the competent person's system to ensure that you comply with building rules.
If you hire someone who isn't registered, you may have to pay for building permission yourself, which varies based on the rates charged by your local council.
For more information on the costs and timescale of having a conservatory built on your home, visit < a href="https://www.homehow.co.uk/costs/building-a-conservatory">here for more.
Painting and Decorating
A fresh coat of paint on the outside of your home will help it appear better and last longer. The completion of a home's work is indicated by the paint job. It gives the impression of completion and freshness.
After you have had your conservatory built, you may decide you want to hire a painter and decorator to come in and style it up. Here we will break down the prices and what to expect if you hire one.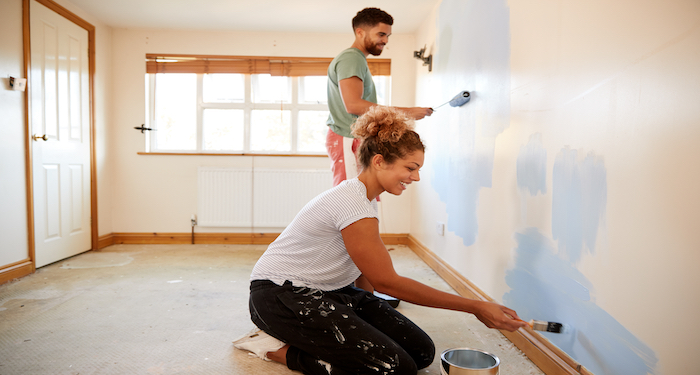 Walls, skirting boards, door frames, kitchen cupboards, and furniture are all painted throughout the decorating process. Painters and decorators are also skilled in removing old paint and wallpaper, as well as priming and preparing walls for the application of new paint or wallpaper.
One of the most crucial things to think about is the type of paint you want since you want to make sure you get the proper shade and finish for your living area.
When redecorating, you should think about how much interior painting will cost for various jobs. Painting a room, for example, might cost anything from £180 - £250 for a small room to £600 - £800 for a large room.
You'll also need to include in the expense of painting and decorating other fixtures, such as skirting boards, which range from £180 - £300, and window painting, which costs between £400 - £1500.
For significant decorating works such as painting or wallpapering many rooms, a usual quote for hiring a painter and decorator is from £100 - £300 per day. Because most tradesmen charge for their time, knowing how long a task will take to establish the ultimate pricing is also vital.
If you're only having a small room painted, it should just take a day to finish; but, if you need any wallpaper or paint removed, you'll need to add another day. If you want the tradesman to remove and replace any furniture, the job could take three to four days.
For more information, visit here.
Underfloor Heating
As the conservatory is usually known for being cold, which is why some people have underfloor heating installed. Underfloor heating can cost as little as £30 - £100 for minor installations and as much as £10,000 for larger ones. The price will be determined by several criteria, including:
The type of underfloor heating you select.
Your room's size.
The life of your structure.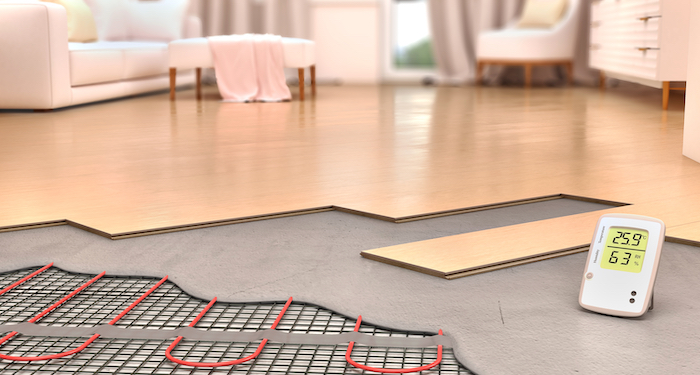 Underfloor heating systems are a terrific alternative for homes if they are well-considered and make decisions. They give equally distributed warmth and comfort.
When renovating a 40m2 area, the typical cost of installing an electric/dry system is £2,900 - £3,100, £4,200 - £4,500 for a 60m2 area, and £5,700 - £5,900 for an 80m2 surface area.
Labourers may impose a minimum fee as an additional expense to your final bill or as a guaranteed charge in specific situations. In the case of being paid per day of labour, this would imply two days and six hours of work. You'd be charged the same as if it lasted two days and eight hours.
Whether you have an electric or wet underfloor heating system installed, the cost of installation may vary. Electric underfloor heating is generally less expensive than an electric system.
The entire surface area covered by underfloor heating is one of the most important cost variables. The more the supply and labour expenditures, the larger the floor size.
The quantity of labourers hired is another key cost element. The higher the labour cost, the more tradesmen there are on the project.
However, because the faster the project is completed, the more people working on it, the lower your overall bill will be.
Of course, underfloor heating saves a lot of room above the surface. As a completely disguised heating system, it allows you to eliminate old radiators, aesthetically and practically opening your home.
Many potential buyers will find underfloor heating particularly appealing, so it can increase the value of your home. It could increase the overall value of your home by several per cent.
You can visit here for more information on underfloor heating costs.
Plastering
Once you have had your conservatory insulated, you may need a plaster to come in and fix up the walls of your conservatory. Here are the timescale scales and costs of hiring a plasterer.
Plastering a single wall will likely cost between £150 - £250. The cost of plastering a room could be anywhere between £300 - £900. If you only need a ceiling plastered, expect to pay between £280 - £440 for a medium-sized ceiling.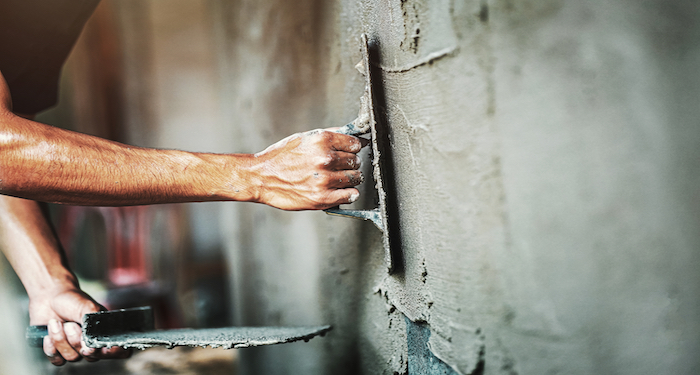 Labour expenses will range from £100 - £150 for a single wall, £300 - £360 to skim an entire room, £200 - £600 to cover an entire room, and £200 - £280 to plaster a ceiling.
The size of the area that requires plastering, the state of the area, and whether plasterboards are required are all factors that might affect how long a plastering work takes.
You must also evaluate whether simply skimming is required, any waste removal jobs that may be required, and your location in the United Kingdom. The cost of repairing a damaged ceiling might range from £200 - £400, depending on the extent of the work required.
New Flooring
After insulating a conservatory, people decide that they want new flooring as they may have to redecorate after the process is done. The average cost of flooring installation will be between £400 - £1,000.
The cost of installing new flooring, on the other hand, will vary depending on the type of flooring you desire and the size of the room.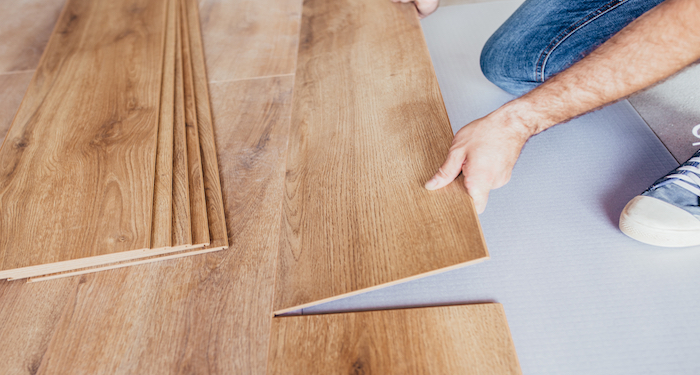 It might be difficult to select which flooring option is ideal for you because there are so many alternatives. You can choose between carpet, laminate, hardwood, vinyl, tiles, karndean and parquet. Each one has a different price and is also a big decision to make for your conservatory.
Or, if you decide you want to remove the floor in your conservatory, you can have your floor removed but at a cost. The cost of removal will vary based on the type of floor you have; for example, to remove laminate flooring, a carpenter will charge roughly £13 - £15 per hour.
The cost of removing carpet ranges from £1 - £4 per square metre, whereas the cost of installing wood flooring is roughly £2 - £2.50 per square metre.
These charges may include rubbish removal, but if not, you may have to hire professionals between £70 - £180 to remove your old flooring.
Tradesmen Costs for Insulating a Conservatory
If you are debating insulating your conservatory professionally or DIY, then you should know the labour costs of insulating a conservatory which is what we will talk about here. During this section, we will go through the average tradesmen costs without any supply or material costs.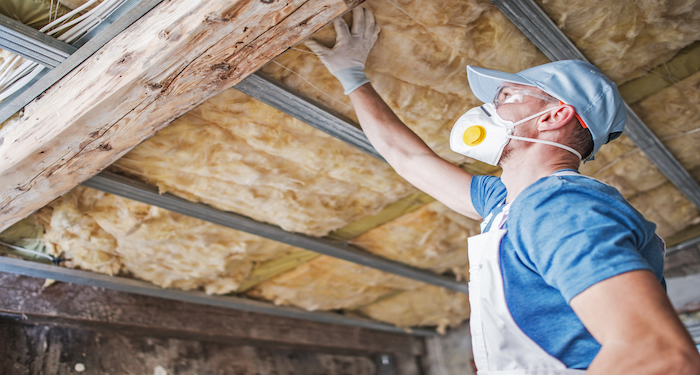 Insulating a conservatory rood necessitates the participation of at least two individuals. The cost of insulating your conservatory typically ranges from £300 - £500 each day. It normally takes 1-3 days to complete.
The amount of time it takes is determined by the number of people working on the project, the type of conservatory being insulated, and the size of the conservatory.
A tiny lean-to conservatory's insulation can normally be done in a day; however, a large Victorian conservatory's replacement can take up to three days or even longer.
How Long Does It Take to Insulate a Conservatory?
Your conservatory insulation installation timescale can depend on a variety of situations. Here we will go through how long it takes to insulate a conservatory so you know what to expect.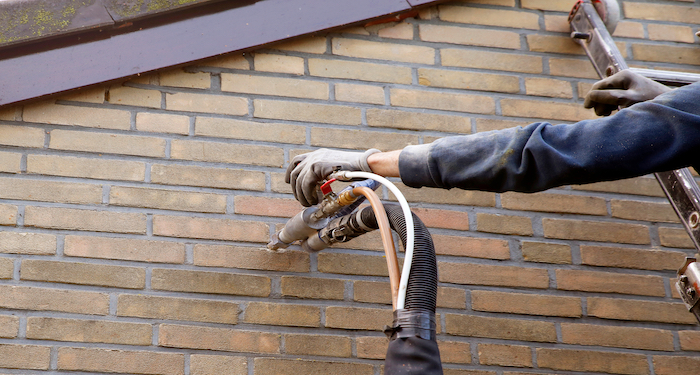 To make the conservatory insulation process quicker, it is good to check if your conservatory is in good condition. Check to see whether your conservatory is leaking, for example.
Although a decent ceiling will not be affected by a tiny amount of water, you should check for leaks before scheduling your installation. As if it leaks, it can delay the process and may have to have the insulator come back another day.
Most conservatory ceiling installations take only one day to complete. Your plumber, however, will be able to give you an estimate of how long your installation will take once they know the size of your room.
Types of Conservatory Insulation
Your conservatory could be used as a dining room, a home office, or simply an extra living space. Internal conservatory insulation allows you to utilise it whenever and however you like!
Here, we'll go over the many forms of conservatory insulation so you can decide how to make your conservatory feel more like home and include the pros and cons of conservatory insulation.
When insulating a conservatory, only the roof, not the side windows, will be insulated, giving your new conservatory the appearance of an orangery with a high-performance insulated roof.
Conservatory roofs that are insulated can enhance U-ratings by a factor of ten. In both winter and summer, it will be much easier to control the heat in your new insulated conservatory, and your heating expenditures will be significantly reduced.
Plastered Conservatory Roof Insulation
Conservatory ceiling insulation with a plaster finish can give your conservatory a homey feeling of warmth in the winter while keeping the room bright and open in the summer.
A plaster finish ceiling will also give the impression that your conservatory is a fully integrated part of the house rather than an afterthought.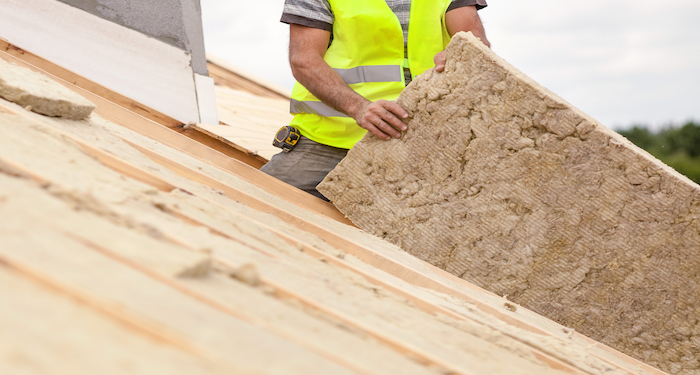 Your conservatory may become a comfortable and cheerful living place all year, no longer scorching in the summer and freezing in the winter.
The fully insulating panels are fitted inside your existing conservatory roof to offer a protective layer for effective climate management; there is no need to remove the original glass or polycarbonate roof, resulting in minimal fuss and clutter.
The insulation panels are made of a multi-layered, very thermally efficient material with a U-value of only 0.2, indicating that heat loss through the material is exceptionally low.
Despite adding insulation and a plaster finish, the original vaulted design of your conservatory roof will be preserved, and you will lose very little ceiling height.
Because your conservatory's original ceiling height will be preserved, structural changes will be minimal; nonetheless, the addition of the insulation layer will result in significant benefits for the entire space.
Due to the noise and environment inside your conservatory being now controlled by your conservatory insulation, you will no longer suffer from sun glare, fading furniture, and suffocating heat in the summer or freezing temperatures, dying plants, and loud rain noise in the winter.
Pros
Keeps warmth in during winter.
Soundproof.
Long-lasting
Cons
uPVC Conservatory Roof Insulation
The new roofing material will be installed on the exterior roof. Depending on the insulation system employed, the glass panels may or may not be removed.
The main distinction is that the interior will be plastered rather than uPVC panelled. This will have a permanent roof and a plastered inside, like a conservatory—the choice with the most features.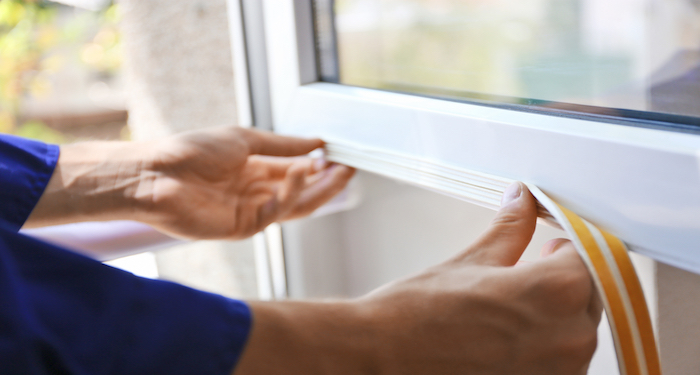 A fully insulated UPVC conservatory can be a fantastic home improvement. UPVC conservatory panels can keep the appearance of a light, open, and spacious area while also removing annoyances like high heat in the summer, extreme cold in the winter, and needless noise from heavy rain.
Conservatory insulation with a UPVC finish can provide the room with a clean, sharp, and modern look while keeping the room open and light-filled like a classic full glass conservatory.
The 'PVC' in UPVC stands for Polyvinyl Chloride; a chemical compound made up of chlorine, carbon, and hydrogen. Natural gas, common salt, and petroleum are all naturally occurring raw resources that are used to make these components.
The 'u' in front of PVC stands for 'unplasticised,' which means the material hasn't been softened using chemical plasticisers.
UPVC is used in a variety of industries, including building, automobile manufacture, packaging, and furniture. Because it is easily moulded under heat and metal rods can be included inside the structure when extra support is needed, UPVC is a frequent material used in the construction of conservatories.
The panelled inside ceiling will be fitted inside your current conservatory roof, concealing the insulation from view. Along with the insulation, the UPVC conservatory panels will help to reduce seasonal temperature variations.
This will ensuring that fewer heat escapes during the winter months (keeping the space nice and warm) and that heat does not build up inside during the summer months (keeping the room cool and comfortable).
Pros
Will control the temperature.
Low maintenance.
Looks good from the interior.
Easy to install
Cons
Limited to design.
Not durable.
Aluminium Foil and Thermal Wadding Insulation
Your existing roof can be covered with aluminium panels. This is the most efficient method for insulating a roof. Insulated aluminium panels have high thermal efficiency and are simple to install over most existing roofs.
While placing panels over your roof may appear to be a 'fast and dirty solution to insulate your conservatory, the interior might still be plastered if desired, giving it a high-end appearance.
In hot weather, foil and wadding are useful because they keep heat from entering the building and do not degrade over time. In colder weather, you'll need to combine it with other treatments because it's not as effective.
Pros
Easy to install.
Long-lasting.
Cost-effective.
Cons
Polycarbonate Roof Upgrade
It may be possible to increase the glazing bars in your conservatory so that a thicker layer of polycarbonate may be installed, providing more insulation against the cold.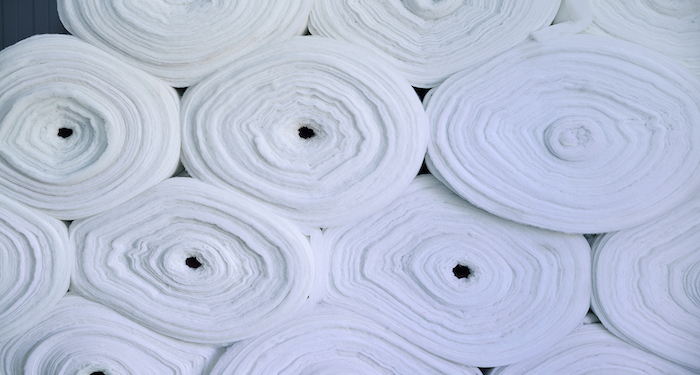 Under the existing structure, you can also add a thin layer of polycarbonate. However, because most polycarbonate roofs have a ten-year lifespan, you must consider whether it is a viable long-term solution. A polycarbonate roof, on the other hand, may not be able to remedy the building's condensation problems.
Adding a second layer of thin polycarbonate beneath your current one can also help to improve insulation. However, keep in mind that most polycarbonate roofs have a 10-year (or less) life expectancy, so you should consider whether keeping the original roof is the best option.
Pros
Cons
Solar Control Film
If you want to preserve your conservatory's garden atmosphere, you might use a solar control film, which is a thin sheet of material that you place on the windows.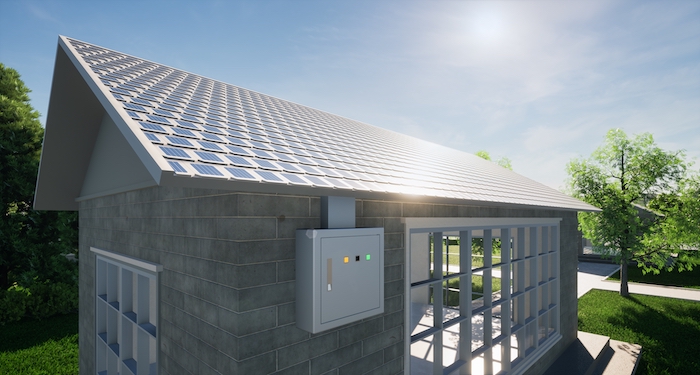 Because the film reradiates and absorbs heat, the heat from the conservatory is retained. Glare and UV rays are also reduced by the coatings.
If you don't obtain high-quality window films, though, you risk them peeling after a few years. If you apply the film, certain manufacturers will void your guarantee. They're a great way to add extra insulation to a new conservatory roof.
Pros
Easy to use.
Absorbs heat.
Cons
Benefits of Insulating a Conservatory
Conservatories can increase a home's space, functionality, and value, making them an excellent investment for many homeowners. As a result, putting in a conservatory is more than a home renovation project; it's a way to improve your lifestyle while also saving money on energy expenses.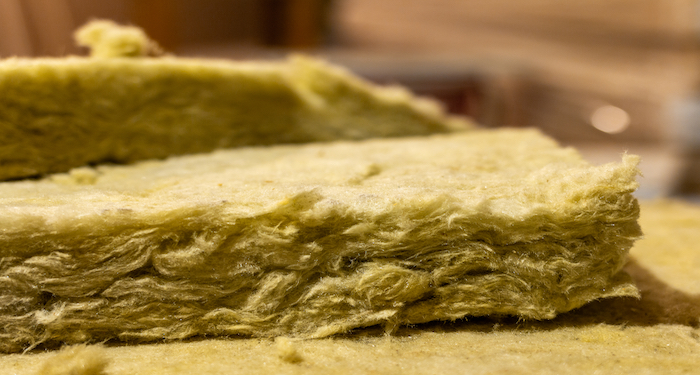 Many people dread spending time in their conservatories because they are "too hot in the summer and too cold in the winter," but instead of starting over and creating a new room or extension, conservatory roof insulation can solve these problems.
Here we will go over the benefits of insulating your conservatory and how it will help you in the long run.
Creates a Space to Use All Year Round
You may prevent heat loss by adding an extra layer of protection between your living space and the weather outside, ensuring that the heating you pay for stays inside your conservatory.
The insulation can help to adjust the temperature in your home during hot summer days, keeping your conservatory nice and cool.
Save Money on Energy Bills
Because you'll now have complete control over the temperature in your conservatory, you'll be able to keep the warm air in during the winter, saving money while creating a comfortable, comforting environment, no matter how cold it gets outside.
Even with a fully insulated tiled conservatory roof, you won't necessarily lose a lot of natural light, so you'll be less dependent on turning on the lights.
Peace and Quiet
The sound of rain might be peaceful and calming at times, but heavy rain or hail is not, and it can be distracting while you're trying to relax with a book, catch up on your favourite TV show, or entertain guests.
Fortunately, adding insulation to your conservatory roof reduces noise in bad weather, which can be rather deafening when using polycarbonate.
Cost-Effective Solution
When you consider the costs of installing a new conservatory, it makes sense to make the most of what you already have while also improving it.
You may save up to 90% on heat loss and eliminate all the usual problems that have plagued your conservatory in the past with an insulated tiled conservatory roof.
How Much Does It Cost to Remove Conservatory Insulation?
The overall cost of removing roof insulation is likely to be between £500 - £650. This assumes that it will take two craftsmen two days to complete, with each day costing £175. There's additionally £100 set aside for specialised disposal.
Conservatory insulation removal is substantially more expensive than other types of roof insulation removal. Most forms of insulation will cost you around £300 to remove and dispose of safely.
FAQs
Q: What is the best insulation for a conservatory?
A: As a heat reflector, aluminium foil and thermal wadding are the most common. Aluminium foil is a great way to insulate a conservatory roof yourself.
Thermal wadding absorbs heat through air pockets, trapping it and insulating your conservatory effectively—a simple solution to your conservatory problems.
Q: How long does conservatory insulation last?
A: A normally insulated conservatory used to have a ten-year life expectancy, but now buyers can anticipate a uPVC insulated conservatory to last over 25 years with competent fitters, modern installation methods, high-quality materials, and proper maintenance.
Q: Is it worth insulating my conservatory?
A: Insulating your conservatory ceiling can help you save money on your energy bills by making the room more energy efficient.
However, there are additional advantages, such as the reduction of rain noise. Temperature regulation is improved, making it feel cooler in the summer and warmer in the winter.
Q: Can I insulate my conservatory DIY?
A: It is possible to purchase insulated conservatory roof panels and install them yourself.
This isn't impossible to accomplish. The size of the stepped edge must be considered, else the roof panels will either not fit or seem out of place. The additional survey and installation costs are not prohibitively expensive.
Q: What is the most energy-efficient insulate conservatory roof?
A: A solid tiled roof is the best form of conservatory roof for insulation. U values are used to determine how much heat a roof leaks, and the lower the number, the better the heat retention.
Sources