Why Do I Need to Clean My Carpet?
Over time, your carpets can become very dirty, and this can cause bacteria and allergens to stick to the flooring, potentially affecting the health of you and your family.
You may also need to clean your carpet on odd occasions when there is a spillage or if dirt has been ground into the carpet.
How to Clean a Carpet Yourself
Below is a step-by-step guide on how to clean a carpet using a hot water extractor:
Step 1
Begin by spraying a carpet cleaning solution onto any stubborn stains. Then use your cloth or paper towels to wipe the solution into the middle of the stain.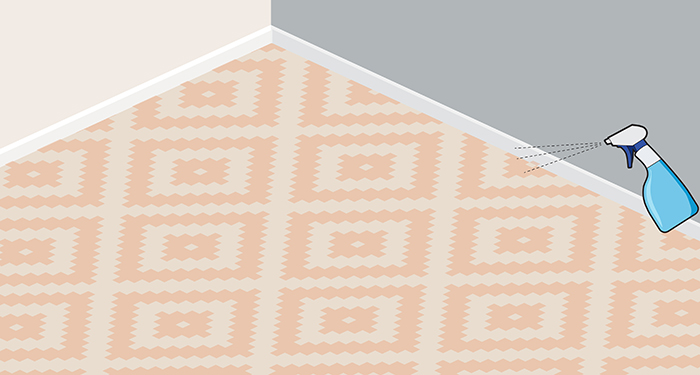 Step 2
Place a de-foaming solution into the appropriate part of the machine (check the manufacturer's instructions). If you don't do this, the dirty water will start to overflow onto your clean carpet.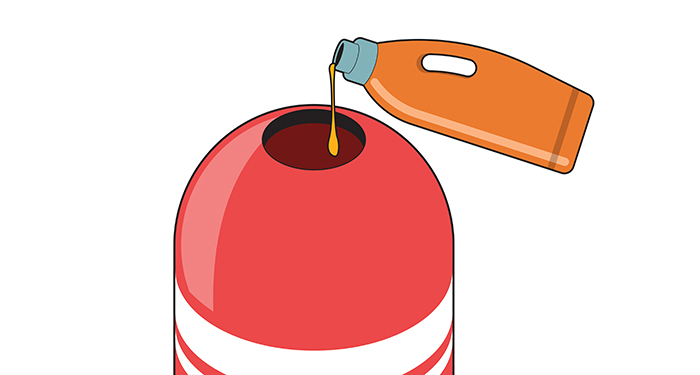 Step 3
Insert hot water and carpet cleaner into the machine according to the manufacturer's instructions.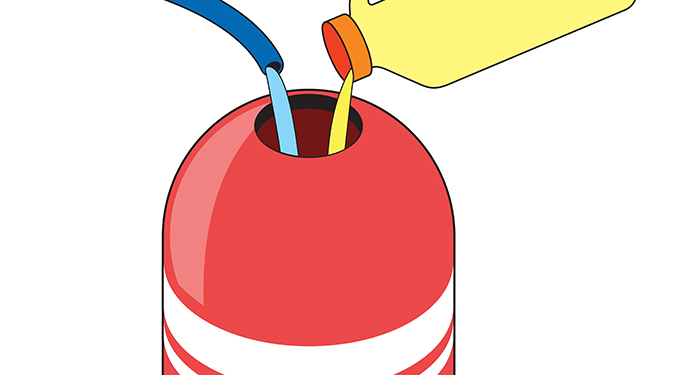 Step 4
Press the appropriate button on the machine to start pumping out the solution.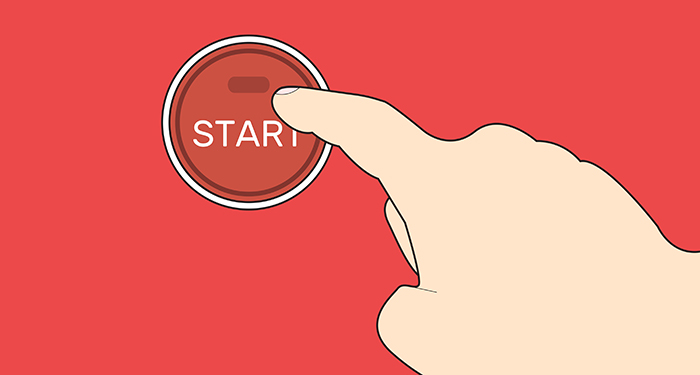 Step 5
Pull the lever and start cleaning.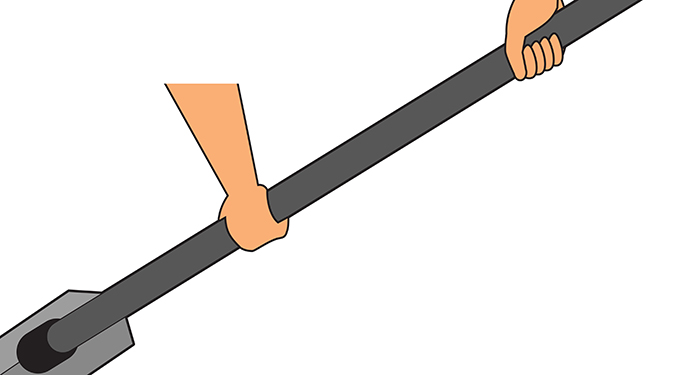 Step 6
Run the cleaner across the length of the carpet in small sections. It's best to start on one side and work your way along, so every part gets cleaned.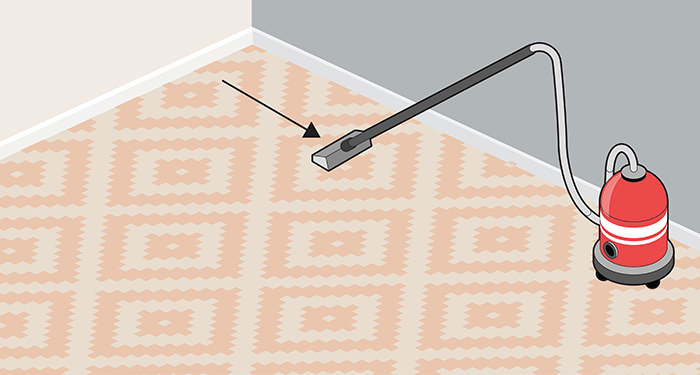 Step 7
Use long, slow strokes to spread the solution.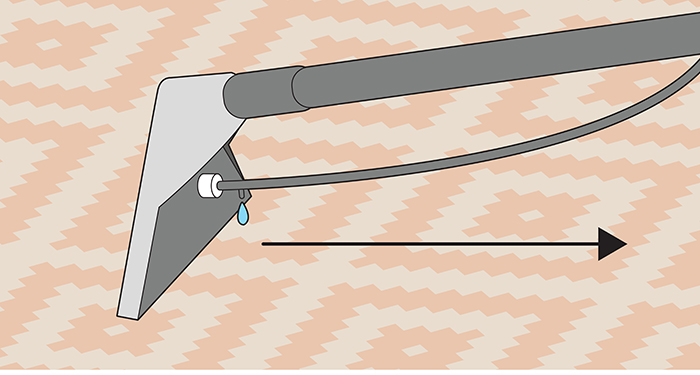 Step 8
After the solution has been spread into the carpet, press the appropriate vacuum button on the Machine.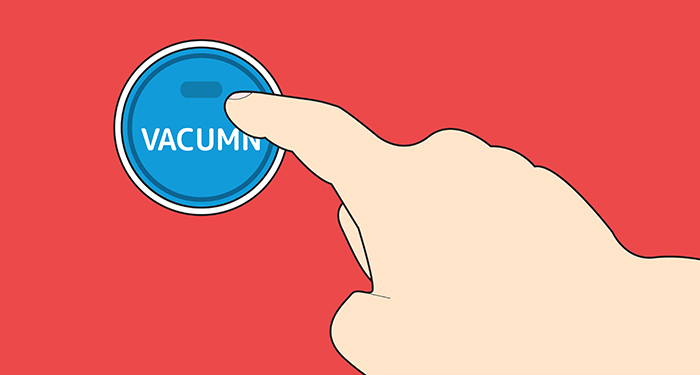 Step 9
Then, run the vacuum along the same spot that you have spread the solution into. This will then suck up the solution along with any dirt.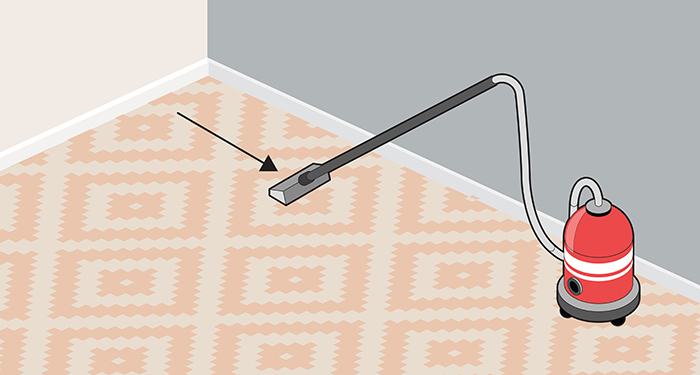 Step 10
Keep checking the machine as you may need to empty the dirty water periodically.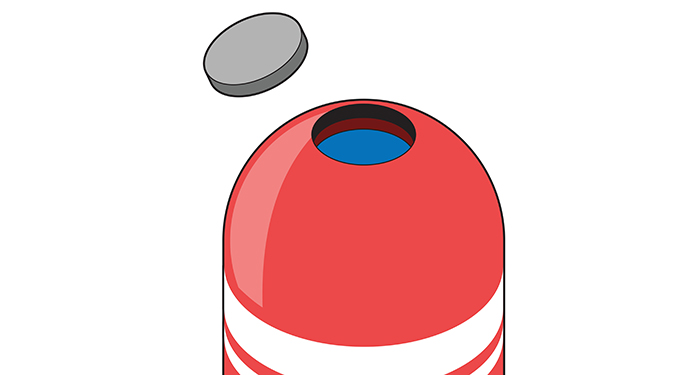 Tools to Clean a Carpet
Below is a list of tools you'll need to clean your carpet properly:
Hot water extraction machine
Paper towels or clean cloth
Safety Equipment to Clean a Carpet
Below is a list of the recommended safety equipment for cleaning a carpet:
Materials to Clean a Carpet
These are the materials you'll need to clean a carpet:
Your dirty carpet
Carpet cleaning solutions
How to Prepare for Cleaning a Carpet
It's important to keep on top of cleaning your carpet. The best way to prepare for cleaning your carpet is to vacuum it thoroughly before applying any additional products.
This will avoid the possibility of grinding in dirt or dirt becoming trapped in the mechanisms of a cleaner.
Types of Carpet Cleaning
There are various types of carpet cleaning. Below is a list of the best carpet cleaning methods:
Steam Cleaning
Steam cleaning involves applying a mist of steam to the carpet, which helps to loosen any dirt. However, steam cleaning works better on hard flooring than it does on carpeted floors.
Dry Carpet Cleaning
This involves applying a powder material to the carpet, which agitates the fibres and acts as little sponges to absorb the dirt.
The powder is left for around 15 minutes and then vacuumed up. This method works well if you need to very quickly perform carpet cleaning.
Hot Water Extraction Cleaning
This is where highly pressurised water, combined with a carpet cleaning solution, is pumped directly into the carpet.
The liquid is then extracted from the carpet using a powerful vacuum and deposited into a separate tank.
Vacuuming
If you are just looking for a light clean, then vacuuming is the way to go when it comes to carpets. It's a quick way of removing light dust and debris from the surface of the carpet.
One of the best carpet cleaning tips is that vacuuming should be done at least once a week to maintain your carpet.
Types of Carpet
When cleaning your carpet, it is important to consider what type of carpet you have, as this can determine the cleaning method. Here are some popular carpet options found in most homes.
Loop Pile Carpet
Loop pile carpet is favoured due to its woven fibres, which are left in a loop shape. There are various loop pile options to choose from, including Berber, a durable carpet style with short loops.
Another common loop pile choice is level loop carpet which features short loops that are all the same length, while multi-loop pile carpet is a more aesthetically pleasing choice with varying lengths.
Sisal is another type of loop pile carpet made up of olefin and provides a beautiful aesthetic.
It is normally used in areas like a porch or near a back door, as it offers a rough texture that is not very comfortable.
The best way to clean loop pile carpet is by using a cylinder vacuum cleaner with a suction head attachment.
You should also avoid using brushes and beater heads, as, after a while, this can cause a bobbly appearance.
Cut Pile Carpet
Another common carpet type is cut pile, which is when the ends of the loops are cut off to create loose fibres. These are more difficult to clean as they are normally made from nylon, polyester and wool.
One of the most popular cut pile options is Saxony. The main characteristic of this type of carpet is that the ends are cut as evenly as possible, and the fibres are packed tightly together, which creates a smooth finish.
Frieze is also another type of cut pile carpet, although it is slightly more expensive than Saxony.
This is a lot softer underfoot, which offers complete comfort. However, it is much harder to clean and maintain.
Another design you could look at is textured cut pile carpet, which is made up of soft, twisted yarn. This offers a casual appearance and is also highly stain resistant.
To clean a cut pile carpet, you should use a vacuum cleaner with a beater bar that rotates. This will offer a deeper clean compared to a suction-only hoover.
This should be done at least once a week to keep your home looking good and hygiene friendly.
FAQs
Q: Why does my carpet smell after cleaning?
A: Usually, this is due to the underlay. The underlay is not exposed to the air like the carpet is, so it will take much longer to dry and can cause a damp smell for a few days or weeks after cleaning.
Q: Will deep cleaning my carpet cause it to shrink?
A: Some carpets may be prone to shrinking, however, this tends to be quite rare as modern carpets are more durable.
Q: How long does it take to clean a carpet?
A: This will depend on several factors, including the level of dirt and the size of the room. However, most carpets can be cleaned within no more than a few hours.
Q: How long does it take for the carpet to dry after hot water extraction cleaning?
A: Your carpet will usually be dry within 2-4 hours after cleaning.
Q: Will a hot water extraction clean remove the smell of smoke?
A: Yes, smoke smells will be removed during a thorough hot water extraction clean.
Sources