How Much to Install a Shower?
What are the average costs to fit showers?
The average cost of installing a shower in a bathroom will vary, although prices tend to range from £175 to £1600, which accounts for both supply and labour.
You may want to check with a plumber to find out if you have lower water pressure in your bathroom. If so, you can discuss options for the best shower solution for your needs.
What factors will the overall costs depend on?
The shower cost will depend on the type and size of the shower, as well as the number of tradespeople required for the job.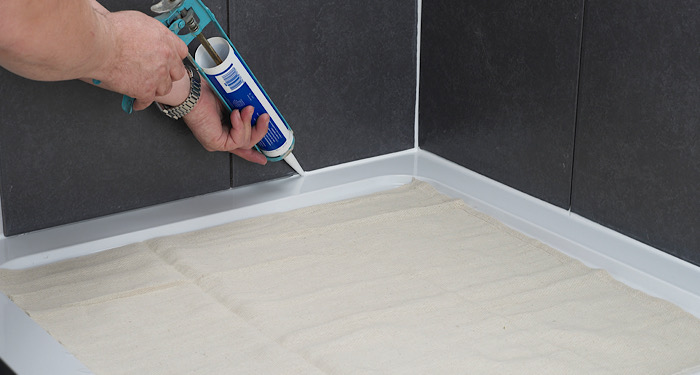 If you are considering a walk-in shower solution, you should ensure that you have enough depth so that no water escapes out of the showering area.
Where you live will also determine the final cost, as plumbers tend to charge more in London and the surrounding areas.
Installing Shower Prices
To help you get an idea of shower installation prices, take a look at the below table:
| Shower Type | Total Cost |
| --- | --- |
| Digital shower | £550-£1600 |
| Electric shower | £207-£1150 |
| Mixer shower | £175-£1600 |
| Power shower | £345-£1240 |
What are the Supply Costs of Shower Installation? 
If you are planning to install a shower on a DIY basis, then you need to consider the following supply costs:
| Shower Type | Supply Cost |
| --- | --- |
| Digital shower | £400 - £1000 |
| Electric shower | £57 - £550 |
| Mixer shower | £25 - £1000 |
| Power shower | £195 - £640 |
What are the Additional Costs of Installing a Shower?
There are several other costs you need to factor in when fitting a shower, including:
New Bathroom
If you decide to renovate your entire bathroom , you should expect to pay anywhere from £1000 to £15,000. This will, of course, depend on the quality of the bathroom renovation and the cost of the plumbing features.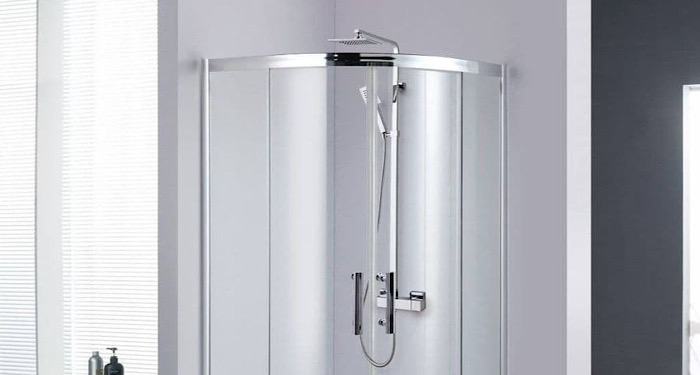 Toilet Installation
The cost of fitting a new toilet typically ranges from £300 to £600, depending on the type of toilet you choose, as there are a variety of low-budget, average, and high-quality models which are suited to all budgets.
Bathroom Tiling
You may also want to update your bathroom by installing new tiling. The tiling cost is wide-ranging, with low-cost materials such as ceramic starting from £12 per square metre and £55 per square metre for slate tiles. However, more expensive options such as glass tiles cost start at around £50 per square metre.
There are also various cost-affecting factors to consider, such as:
Type of Shower
The type of shower you choose will have a significant impact on the cost. There are four main types of including digital, electric, power and mixer showers, which vary in price, and there are also a wide range of models to choose from.
Size of Shower
The size of the shower will also determine the final price, as the larger the shower is the more time it will take to install. The shower size, in comparison to the bathroom's dimensions, will also factors into the price, as it may be harder to install a large shower in a smaller space.
Minimum Fees
Plumbers tend to charge a minimum fee for certain jobs, including shower installation. For this type of job, you should expect a minimum fee of around £80.
Number of Tradespeople
A typical shower fitting typically only requires one tradesperson; however, for complicated installation, two or more plumbers may be needed to assist, resulting in additional labour costs.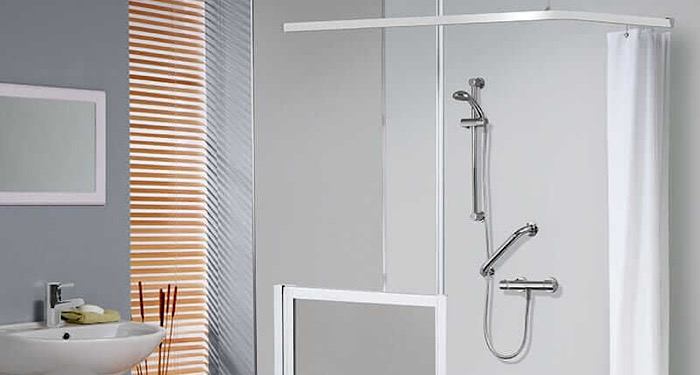 Duration
The time it takes to complete the job is also an important cost factor, as typically the longer the job takes, the more expensive it will be.
Tradesmen Costs for Shower Installation and Repairs
The average labour costs for installing a shower will depend on the complexity of the job. For instance, the cost of fitting a like for like shower tends to range from £80 to £150. While tradespeople charge around £150 to £600 when installing a new shower.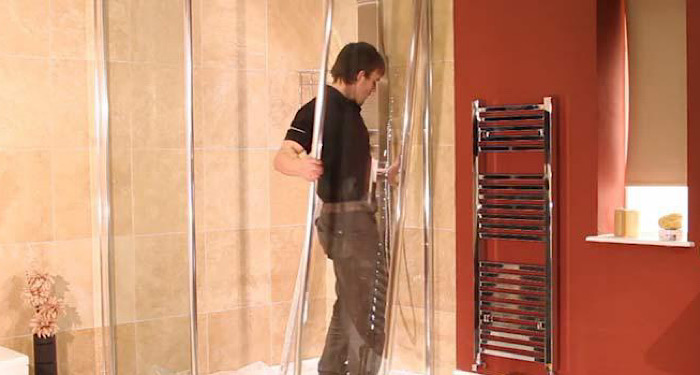 If you have an electric shower installed, you will need to hire an electrician who typically charges around £25 to £35 an hour in the North of England. However, electricians in London set rates at about £55 per hour.
How Long Does It Take to Install a Shower?
The average duration for installing a new shower is approximately three to five hours. However, the job can take up to two days to complete if installing a brand-new power shower.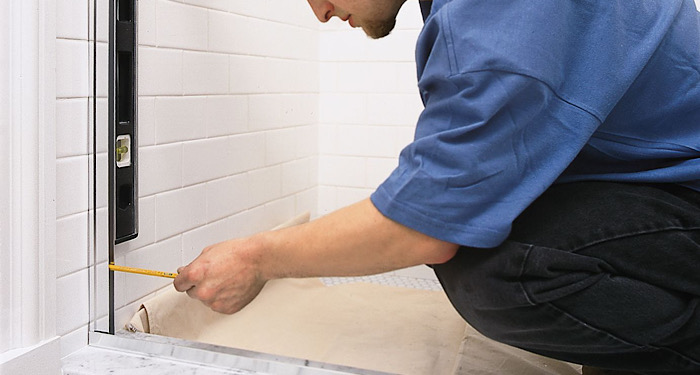 If you are just replacing an existing shower, then the job may only take two to three hours to complete, as this will involve less plumbing work.
Choosing a Shower
To help you choose the right shower, here are some of the most popular options:
Digital Shower Cost
One modern shower option is the digital shower, which features an electronically powered control panel to change the temperature and water flow pressure.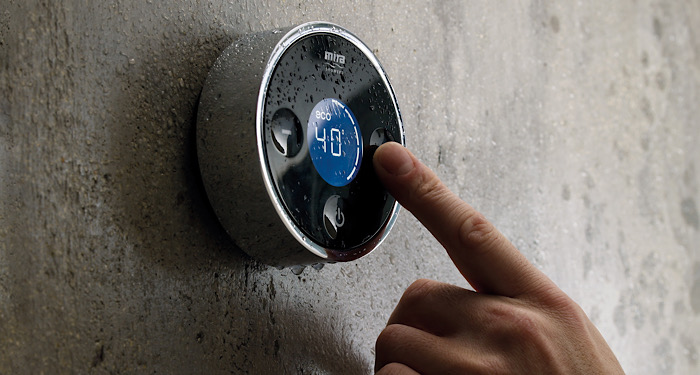 Most models offer shower or bath fill options, and the LED display will alert you when the water has reached the desired temperature.
The typical cost of a digital shower ranges from £400 to £1000 to buy.
Pros:
Easy to use
Flexible shower and bath options
Cons:
One of the most expensive options
Requires a power unit
Electric Shower Cost
One of the most common choices is an electric shower that works by drawing cold shower and heats it by running an electrical current through an element to produce hot water.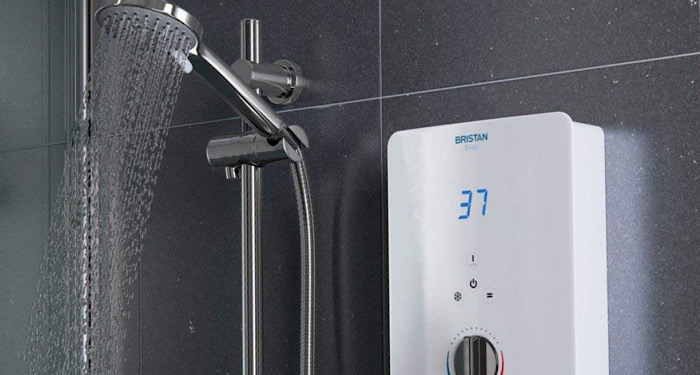 You should expect to pay around £57 to £550 for an electric shower.
Pros:
Eco-friendly
Offers up to 99.6% efficiency
Easier to modify
Privacy
Cons:
A qualified electrician is required to fit the shower
Reduced water pressure
Power Shower Cost
Power showers feature built-in pumps that enhance water pressure, as the pump pushes water through at a high pressure by combining the hot and cold water supply.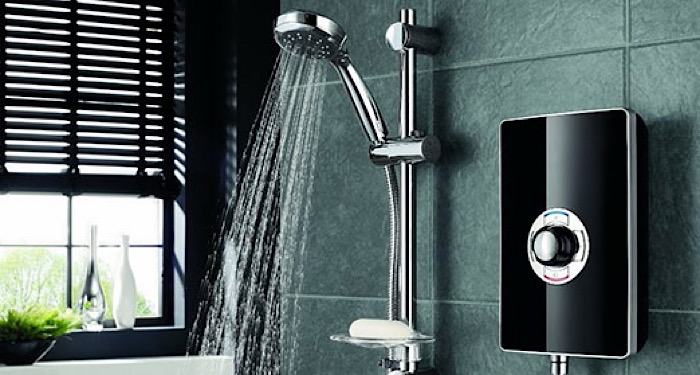 The average supply cost of a power shower is about £195 to £640.
Pros:
Great for properties with low-water pressure
Offers the best shower experience
Cons:
Power showers aren't compatible with combi boilers
Expensive options
Mixer Shower Cost
Mixer showers also draw the cold and hot water supply and force it through the attached shower head. They are compatible with combi boilers and loss pressure gravity systems.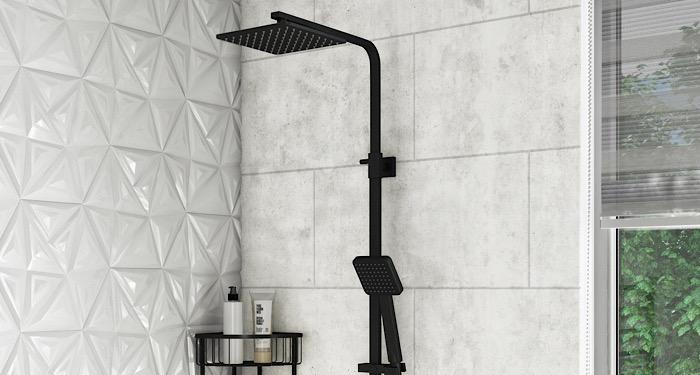 Mixer showers normally only cost around £25 to £1000 to purchase.
Pros:
More powerful than electric showers
Easy to use controls
Cons:
Does not work with all heating systems
A water pump may be required to improve the flow rate
Shower Repairs
If your shower is fairly new, but you have noticed an issue, then you may want to call in a plumber to repair your shower. There are various types of repairs with varying shower repairs prices, such as:
Blocked Shower
If the water isn't draining, this could be due to a blocked shower plughole. You can try to unblock it yourself by removing the issue. However, if you are unsuccessful, you will need to hire a plumber to resolve the problem. The shower repair costs for this type of job are typically around £80 to £90.
Leaking Shower
A leaking shower not only results in wasted water and wet patches but can also cause damp as well as ceiling and floor damage. If this problem occurs often, then a plumber may suggest replacing the shower valve, which is typically priced at £190 to £360.
Cracked Shower Tray
Another common cause of a shower leak is a cracked shower tray, which allows water to seep out and cause damage to the rest of your home. If hiring a plumber, the cost of repairing a shower tray is about £400 to £500.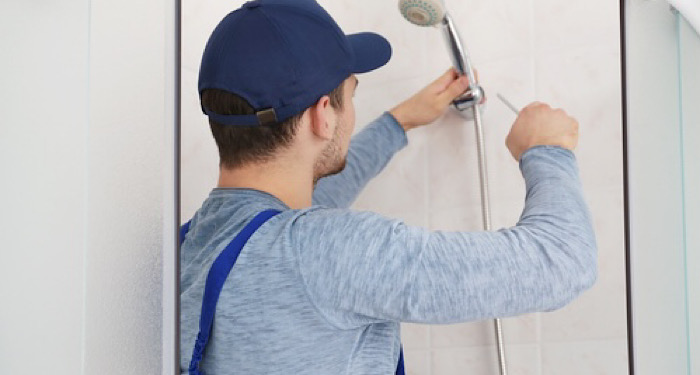 How Much Does It Cost to Remove a Shower?
If you wish to replace your shower or swap your bath for a shower, you will need to consider the cost of shower removal, ranging from £0 to £80 per hour for a plumber. If you have an electric shower, then you will need to hire an electrician who will charge around £30 to £60 an hour.
FAQs
Q: How do you repair a cracked shower tray?
A: If you notice a crack in your shower tray, you should try to get it repaired as soon as possible. However, before fixing it, you need to clean it thoroughly to ensure the crack is visible.
You should then assess the crack's condition, as smaller, superficial cracks can be fixed with a simple patch job by first sanding down the area before applying a fibreglass mesh patch onto the area.
You can then prepare and apply the filler by mixing it first followed by applying it directly the crack and leave it to set for two to three hours, or preferably overnight. Once it is dry, the area should then be sanded, and a finishing polish should be applied and left for 24 hours.
You may need to purchase a shower tray repair kit or call in a professional who may repair or replace the shower tray for larger cracks.
Q: How do you clean a showerhead?
A: To prevent a build-up of limescale and debris on your showerhead, you should try to clean it regularly. One of the best shower head cleaning methods involves soaking your shower head in vinegar and baking soda.
To do this, you should pour the two ingredients into a plastic bag and then wrap it around the showerhead and tie it. This can be left for a minimum of an hour or overnight before removing it and running the shower until the smell of vinegar has disappeared.
Q: Which type of shower is the best?
A: One of the most popular shower models is an electric shower, as it is an eco-friendly and efficient option. However, there are various other shower types that cater to showering needs.
For instance, a digital shower offers complete convenience as they normally feature easy-to-use controls, allowing you to easily change the temperature and water flow.
Q: How much water does a shower use?
A: The amount of water used during a shower will depend on the duration of the shower. On average, an electric shower puts out around four litres per minute.
If you wish to reduce your water output when taking a shower, you should consider changing your shower head to a water-saving model as this will regulate water flow.
Q: How do you unblock a shower drain?
A: If your shower tray is filling up with water and does not drain, then the first thing you should do is take some hot water from your kettle, making sure to leave it a few minutes before pouring the water down the drain.
If this makes no difference, you should use a plunger on the plughole to draw out the blockages. You can quicken the process by pouring a cup of baking soda and vinegar down the drain to loosen any debris and leave it for an hour.
If this doesn't work, you should use a drain unblocker or call in the professionals to help out.
Sources