How Much Does a New Boiler Cost?
How much does central heating installation cost?
The cost to fit a new boiler will depend on the type of boiler you choose. For example, a new combi boiler is normally priced at £1500 to £3500, while a conventional boiler tends to cost around £1300 to £3700.
What about other types of boilers?
Other boiler types include a system boiler which ranges from £1500 to £2800, a biomass boiler costs around £4000 to £9000 and a condensing boiler is normally priced at £2000 to £2500.
Boiler Prices
Check out the table below to find out how much different boilers will cost you:
| Type of Boiler | Average Price Range |
| --- | --- |
| Combi-Boiler | £500-£2800 |
| System Boiler | £700-£1400 |
| Biomass Boiler | £2000-£3000 |
| Condensing Boiler | £500-£1700 |
| Conventional Boiler | £400-£800 |
Boiler Replacement Costs
If you have a budget in mind, you may want to purchase a boiler yourself by looking at new boilers offers to help find the right new boiler quote. Here is a breakdown of the supply cost of a new boiler.
Combi-Boiler Cost
A combination boiler is one compact unit with a mixture of a high-efficiency water heater and a central heating boiler. The estimated new combi boiler cost is around £500 to £2800.
System Boiler Cost
A system boiler contains heating and hot water components inside the boiler, with a separate hot water cylinder. You should expect to pay around £700 to £1400 for a new system boiler.
Biomass Boiler Cost
A biomass boiler is a type of heating system which is powered entirely by biomass – making it one of the eco-friendliest options. Biomass boilers tend to cost around £2000 to £3000.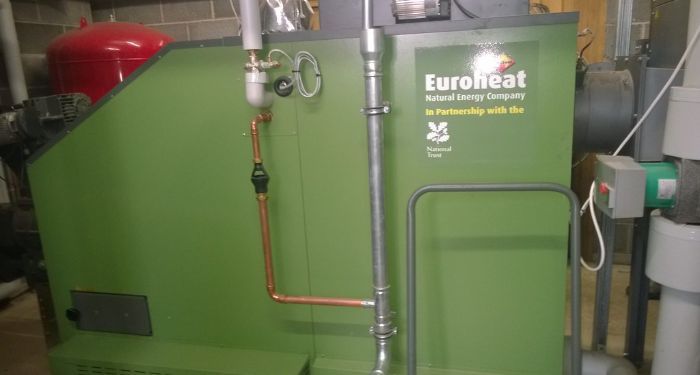 Condensing Boiler Cost
A condensing boiler is a water heater which is fuelled by gas or oil and work by condensing water vapour in the exhaust gases. Condensing boilers usually cost around £500 to £1700.
Conventional Boiler Cost
Conventional or heat-only boilers are installed in homes which already have a traditional water heating system. They usually have a cold-water storage tank and a tank that maintains the water level. Conventional boilers are normally priced at £400 to £800.
Central Heating Installation Costs
Another important element to consider is labour costs for installing central heating. Tradesmen usually charge around £150 to install a single panel radiator and up to £300 to fit a new radiator.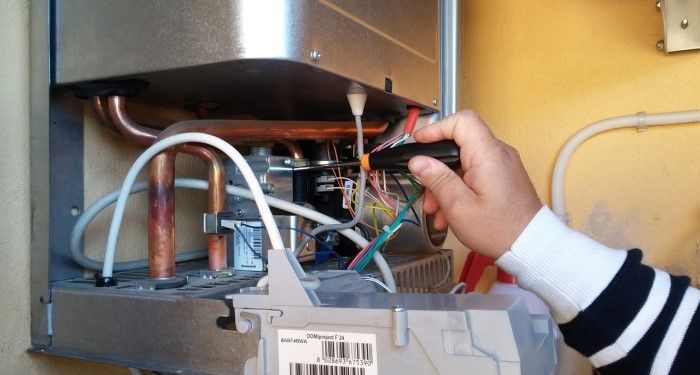 Boiler installation varies depending on the type of boiler they are fitting. Combi boilers range from £2000 to £2600 to install. However, for a completely new boiler installation plus new pipework it, can cost up to £3000 or more. For a heat-only boiler, tradesmen tend to charge around £1700 to £2200.
For a system boiler, you should expect a new boiler price to range from £2000 to £4000 in labour. More expensive installations include biomass boilers which can cost anywhere from £12,000 to £19,000.
What are the Additional Costs of New Central Heating?
The average cost of new boiler installation will depend on several other factors including:
New Radiator Costs
The cost of a new radiator will vary depending on the type you choose. There are numerous options including:
Single Panel Radiator
If you have limited space, you may want to opt for a single panel radiator which features one set of convector fins.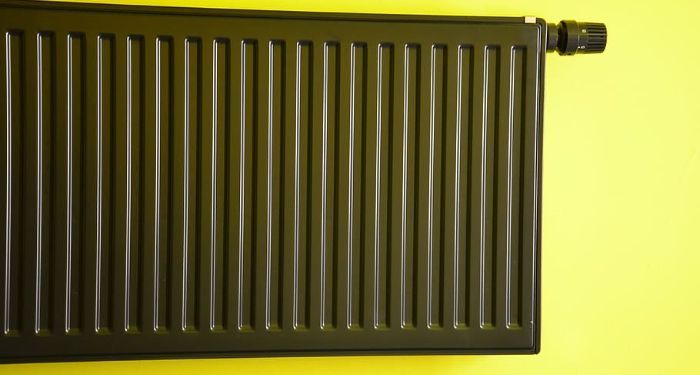 The average cost of a single panel radiator is around £14 to £80.
Double Panel Radiator
A double panel radiator features two sets of convector fins and is ideal for larger living spaces. The typical price for a double panel radiator ranges from £30 to £260
Column Radiator
A column radiator features numerous vertical columns which create a contemporary feel. This type of radiator tends to cost around £130 to £500.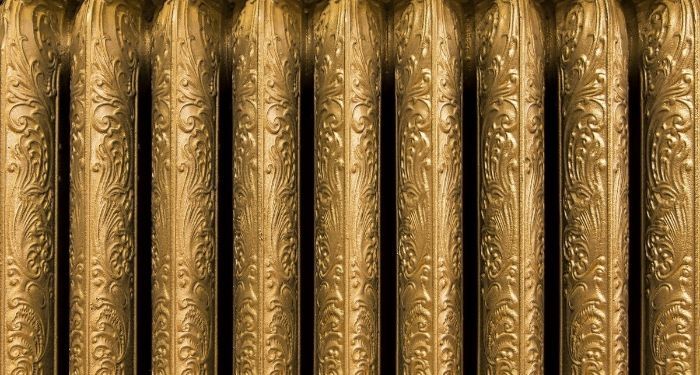 Radiator Relocation Cost
If redecorating you may need to have your radiator relocated, which will involve hiring a plumber to remove and reinstall your radiator in a new location. The average cost for relocating a radiator is around £100 to £150.
Boiler Relocation Cost
When renovating, you may decide to convert your boiler room into a bathroom, which will mean moving the boiler. This will involve the help of a plumber who will charge around £300 to £800.
New Plumbing Pipe Work
If you need to install new pipework along with your boiler, then this can be quite an extensive job.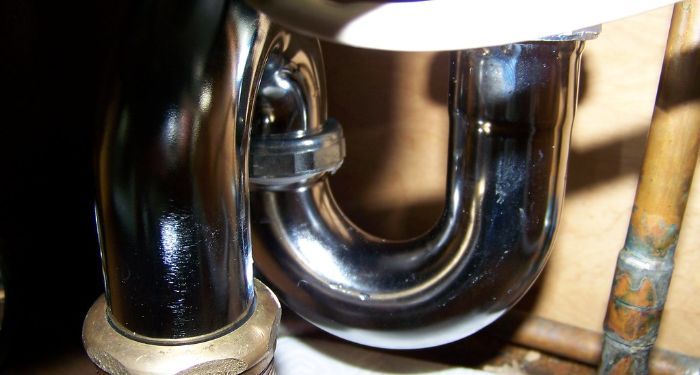 Professional plumbers tend to charge around £800 to £1000 extra to install new or additional pipework.
Rubbish Removal Cost
Removing and installing a boiler will involve a significant amount of waste removal. It usually costs around £70 to £160 for professional waste removal, while skip hire is normally priced at £60 to £300 depending on the size of the skip.s
How Long Does It Take to Fit a New Boiler?
The time frame for installation will also determine the new boiler price, as tradesmen tend to charge a daily or hourly rate, although this will depend on the job. Regular and combi boilers tend to take around one to one and a half days to fit, while system boiler can take up to 2 and a half days to install.
Types of Boiler Fuel Cost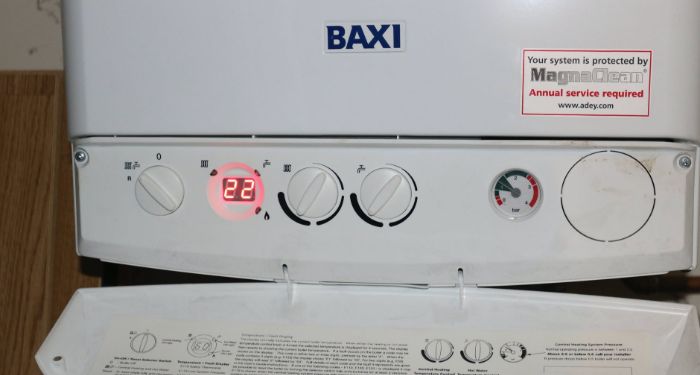 Another important price factor is the cost of boiler fuel, which will vary depending on the type of boiler installation you choose. There are various types of boiler fuel including:
Gas Boiler Cost
Gas boiler fuel consists of natural gas which is one of the most eco-efficient and cost-effective boiler fuel as less gas is required to heat the water. Gas boiler fuel tends to cost around £1000 to £1500 per year.
A downside of using gas fuel to power your boiler is that there is the risk of a carbon monoxide leak, which can be dangerous and expensive.
Oil Boiler Cost
Oil boiler fuel is another efficient option which normally costs around £1,700 to £2000 a year. It is also an ideal option for those living in remote areas who may not have access to a natural gas supply.
In the long term, a new oil boiler can be quite expensive, and they also require a lot more maintenance, so you will need to have it cleaned regularly.
Wood Boiler Cost
The cost to power a boiler with wood is around £900 to £1000 per year, which is one of the cheapest fuel options, while also being the eco-friendliest. Wood fuel includes pellets, chips, and logs which are used to heat up the water.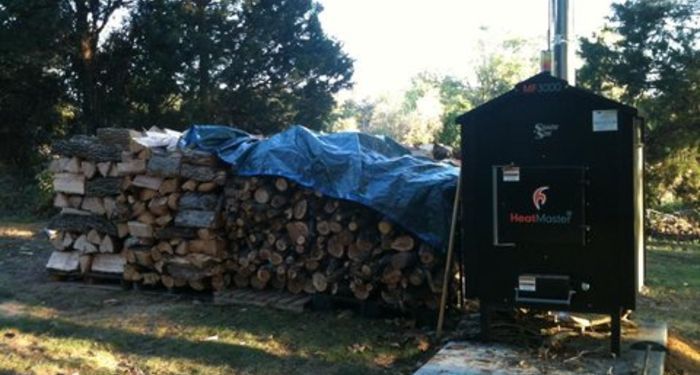 The problem with using wood is that you need quite a large space to store the fuel. Wood boilers are also very high maintenance, as they need to be brushed out regularly to avoid issues.
Electric Boiler Cost
Electric-powered boilers tend to cost around £2700 to £3000 a year, making it one of the most expensive choice so it is not suitable for large homes.
One of the main advantages of using electric to power your boiler is that it makes your boiler much quieter. There is also zero risk of a carbon monoxide leak compared to a gas boiler.
LPG Boiler Cost
Another option to power your boiler is liquefied petroleum (LPG) gas which is a great alternative for homeowners who do not have access to mains gas. It is also a highly efficient fuel that costs around £2000 to £2500 per year.
LPG gas need to be stored in a tank, which can be quite expensive and also it requires a significant amount of room to store it.
Boiler Repair Costs
To ensure your boiler is running properly, you may need to have your boiler repaired. Some of the most common repairs include:
Broken Pump
If you notice that your home is taking longer than usual to heat up or there are strange noises coming from your central heating system, then this may be the result of a faulty boiler pump. To resolve the issue, you will need to hire a professional to assess the pump and advise whether a replacement is required. If the pump does need replacing, then this will cost around £200 to £300.
Damaged Gas Valve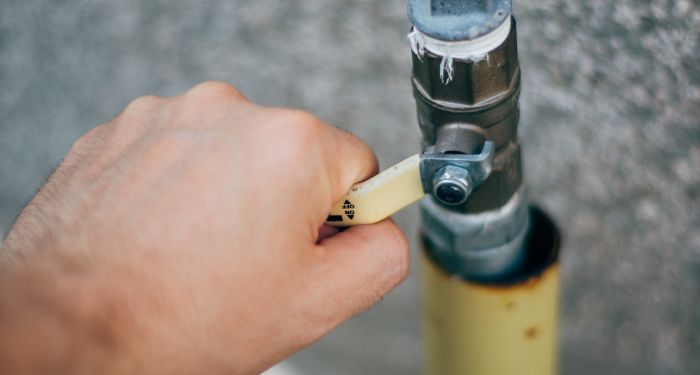 A damaged gas valve is in place to control the flow of gas to the pilot light and the burner within the boiler. If you notice that your heating is not powering up properly, then it could be due to a seized gas valve which will simply need to be freed costing around £100. However, if it is broken or cracked, then you will have to pay for a new one which could range from £300 to £350.
Heat Exchanger Replacement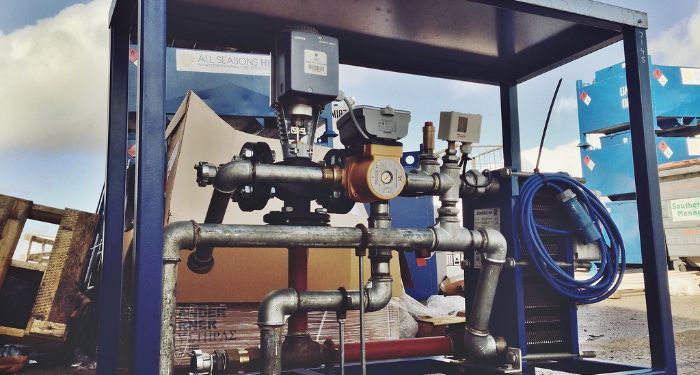 A heat exchanger works by converting heat from the gas into the water. You may need to have your heat exchanger replaced if you have any significant signs of damage such as cracks in the heat exchanger. The cost to hire a professional heating engineer to replace a heat exchanger is around £400 to £500.
Boiler Maintenance Costs
To ensure you get your money's worth with your boiler, then you will need to make sure that is maintained regularly. Take a look at the following maintenance jobs along with prices for professional servicing and cleaning.
Boiler Service
The majority of heating engineers advise that you have an annual service to ensure that there are no issues with your boiler and that it is working properly. This will ensure that it maintains its efficiency and will also prevent expensive repairs or replacement costs.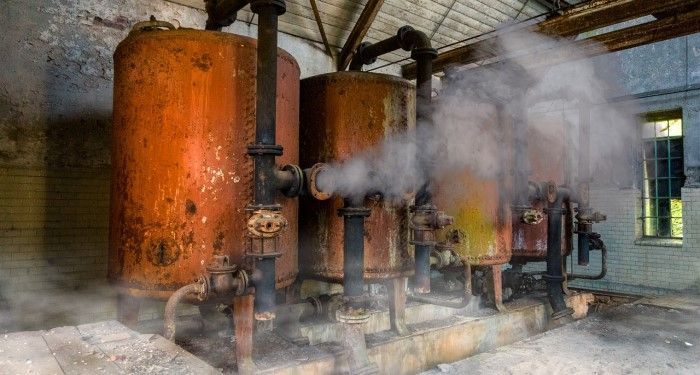 A boiler service involves checking all components of your boiler include the inside element and outside controls in order to determine if the boiler is working properly. The cost of a boiler service is usually around £60 to £100 depending on the type of boiler you have, as some may be larger than others and will, therefore, take longer to service.
Central Heating Flush
Another great way to maintain your boiler is by having it power flushed to clear away any limescale or dirt that has built up inside the boiler. You may also need to have it flushed if you notice any cold spots on your radiators, as this could be the result of a blockage.
To power flush your heating system, you will need to hire a professional heating engineer who will use specialist power flushing chemicals and equipment to clear out your boiler and allow it to become more efficient. You should expect to pay around £400 to £600 for a professional power flush
Cost of Removing a Boiler
If your old boiler needs replacing or you want to change a gas boiler to an electric boiler, then you will need to have your old boiler removed. This normally costs around £600 to £800 to have your boiler removed along with any additional pipework that goes with it. To remove your radiators, you should expect to pay around £80 to £120 per radiator.
You may also have to pay extra for removal fee to have it taken away from the property which usually costs around £70 to £160 per removal. You can also dispose of your boiler and radiators yourself at your local household waste recycling centre.
FAQs
Q: What is a combi boiler?
A: A combi boiler features a high-efficiency water heater and a central heating boiler in one compact unit. This is ideal for smaller properties, as combi units do not take up a lot of space.
Combi boilers work by heating water directly from the mains, so there is no need to have a hot water storage cylinder or cold water tank, which makes it extremely energy-efficient.
Q: What size boiler do I need?
A: The boiler size you choose will depend on the size of your home, for example, a small flat may only require a 24 to 27kw boiler to heat a property with up to ten radiators. Medium and large homes with up to 15 radiators will need a 24 to 27kw boiler, while properties with more than 20 radiators may require a 35 to 42kw to ensure all rooms are heated properly and hot water is produced and efficient.
Q: Who qualifies for a boiler grant?
A: You may be eligible for a boiler grant to help fund a boiler replacement if you receive various benefits and fall under certain criteria. This includes the need to own the property, have access to mains gas supply and the boiler that needs replacing is at least 5 years' old.
Some individuals may automatically qualify for the boiler grant including those who receive pension credit and anyone with children earning a household income below £16,010 a year.
There are also some other conditions, for instance, if you receive living disability allowance you will be able to receive a grant if you are also on income support. You will also be eligible if you are on universal credit and you have a child under 16 or under 20 if not in higher education.
Q: What is a condensing boiler?
A: A condensing boiler is similar to a traditional boiler; however, it is much more efficient as it captures heat from any releases gases and re-uses it to heat water. This results in you using less heat, making your boiler more energy-efficient which will reduce your carbon footprint and your outgoings in the long run.
Q:How long does a boiler last?
A: Modern boilers tend to last around 15 years, although they may last longer if they are serviced once a year, along with any other repairs or power flushing. Older boilers may only last up to 10 years and may need replacing before their expiration date to ensure they meet the legal guidelines regarding central heating systems.
Sources