How Much for a Thermostat?
So why are thermostats popular?
Our homes are becoming more technologically advanced year on year, and this technology has revolutionised everything from our TV's to our vacuums.
Heating technology has been incredibly popular for the last few years, allowing us features and tools that would have been beyond comprehension a few decades ago.
However, not everyone is convinced about these new 'smart' thermostats and prefer the more basic versions.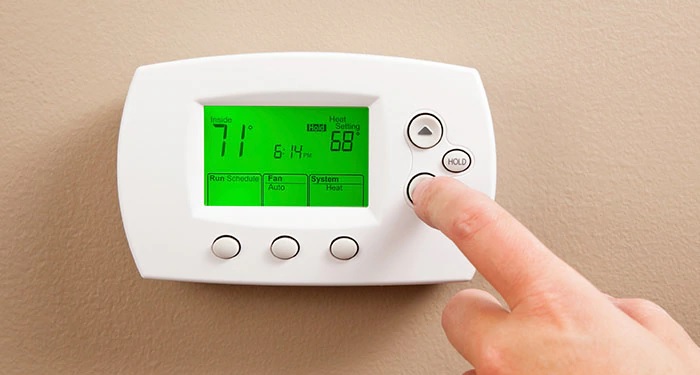 What types of thermostats are there?
There are three main types of thermostat – Smart, Programmable and Manual. Now, we'll delve into these thermostats in a little more detail in a later section, but for now, we're going to explore some average prices of installing them to your home.
House Thermostat Prices
To do this, we've provided a handy average pricing table below:
| Job Description | Duration | Average Cost |
| --- | --- | --- |
| Installing a Smart Thermostat | 1-2 hours | £250-£400 |
| Installing a Programmable Thermostat | 1-2 hours | £140-£170 |
| Installing a Manual Thermostat | 1-2 hours | £110-£140 |
What are the Supply Costs of Thermostat Replacement?
We've provided a table below to illustrate the costs of just the materials needed for installing a new thermostat for each style. We'll explore these prices a little more afterwards.
| Style of Thermostat | Average Price |
| --- | --- |
| Smart Thermostat | £70-£250 |
| Programmable Thermostat | £35-£70 |
| Manual Thermostat | £10-£40 |
If you are having a new thermostat installed, it's still probably a good idea to purchase the thermostat yourself for several reasons.
Firstly, you're much more likely to find yourself a good discount or deal on a thermostat shopping for it yourself than if you let a tradesman purchase it themselves, simply because they don't have the time to shop around for the best deal.
Secondly, you'll get to pick a thermostat of the features that you want, as even some smart thermostats feature things that other smart thermostats don't.
Lastly, it's a good idea to check out the size, shape and colour of items before the day of installation to give you a chance to change your mind.
The pricing varies very little for manual and programmable thermostats as they all pretty much provide the same features, look very similar and are pretty basic. They have been around for a long time.
However, companies now focus more on developing smart thermostats than other items, which have a more varied price range. This is because there are a wide variety of brands and models on offer from entry-level thermostats to top of the range options.
Online retailers like Amazon and eBay have become very popular stockists of a wide variety of smart thermostats. This means there is usually a whole host of thermostats on offer at a discounted rate, so they are a great place to start for finding your thermostat.
What are the Additional Costs of a Thermostat Installation?
While installing a thermostat is a fairly quick, simple and inexpensive task, there are some additional costs that are commonly associated with new thermostat installations. We've explored the most common ones here.
New Boiler
It's very likely that the current thermostat you have was installed with the boiler, so if you're looking for a new thermostat, it may be time for a new boiler too.
New boilers bring a ton of benefits, and even though they are quite an investment, some grants and schemes help bring these costs down.
New boilers increase your home's energy efficiency, burning less energy than you need to and therefore reducing your carbon footprint. They will also help you save money each year on wasted energy.
New boilers tend to look more modern, perform better, are more reliable and also unlikely to break. All new boilers will also come with quite a hefty warranty.
Pricewise, can cost anything from £600-£2,000, with the budget models costing up to £1,000, and premium models costing anything up to £2,000.
Just because the models are defined under the budget section, doesn't mean they aren't very effective, and a new budget boiler will always perform much better than an older model.
The installation for a new boiler is also very costly, with prices ranging from £1,200 - £3,500 depending on the complexity of the boiler installation and the location of your home.
As we mentioned earlier, big cities like London attract prices towards the more costly end of the scale. However, we did also reference some potential savings with schemes and grants.
GOV.UK have a long list of different financial aids to help pay for new boiler installations ranging from the Green Scheme to the Turn2Us grant. Each of these schemes has different eligibility criteria, so it's best to look through the different schemes on offer and see which apply to you.
You can find these grants and schemes on GOV.UK or by searching for them on search engines.
Smart Home Appliances
Smart thermostats often go hand in hand with other smart technology around your home. For example, you can connect a Hive smart thermostat with an Amazon Alexa device and control the heating by voice. These same devices can control lighting, TV's, speakers and doorbells.
The idea surrounding smart thermostats and appliances isn't just to provide more convenience to customers but also to increase energy efficiency around the home. For example, suppose you forget to switch the house lights and TV off before leaving for work.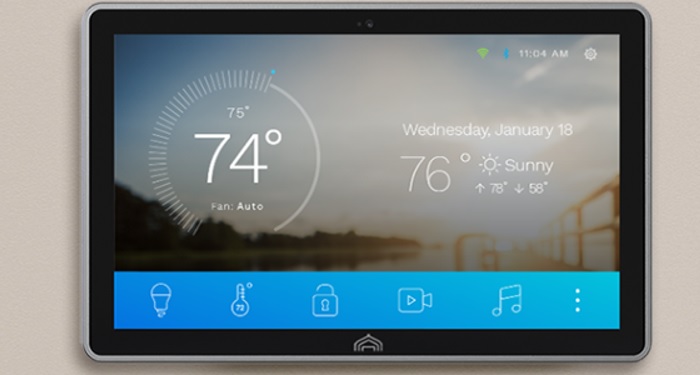 In that case, you can switch them off from your smartphone as soon as you realise, saving yourself from wasting any unnecessary energy throughout the day while nobody is home.
Smart home appliances range quite drastically from £10 for a voice-activated plug to £500 for a CCTV system. However, you can kit out your home with some handy features that control lights and other electronics for less than £100.
New Radiators
If you're reviewing your boiler and thermostat's efficiency, you should also consider the radiators you have in your home. Over time, radiators become clogged up with all kinds of grime and grease, which greatly affect their ability to radiate heat as well as they once did.
You may want to consider a professional flushing service in order to try and flush any rubbish out of your radiators, which typically costs around £400-£450.
If you instead opted to replace the radiators in the most used rooms of your home, you'll pay around £180-£240 per radiator, depending on the size and shape of the radiators you choose.
Some people will opt for this option in their living room and bedrooms as they are the rooms that see the most benefit from new heating systems. It takes around 2-4 hours to replace a radiator, and it could make an incredible difference to the amount of energy you burn.
Tradesmen Costs for Replacing or Repairing a Thermostat
The cost for a tradesman to instal thermostats is actually pretty low, depending on the area you live in. On average, it takes between 1 and 2 hours to install a thermostat, although this can vary if the installer comes up against any unforeseen issues with the wall placement or the boiler, which will drag out the time spent on the job.
We'll explore the time it takes to install a thermostat in the next section. It takes around the same time to repair a thermostat, so you'll pay the same kind of rates.
Now, we've mentioned the effect that your home's location has on the cost of labour throughout this article, but we're going to elaborate on the point a little here.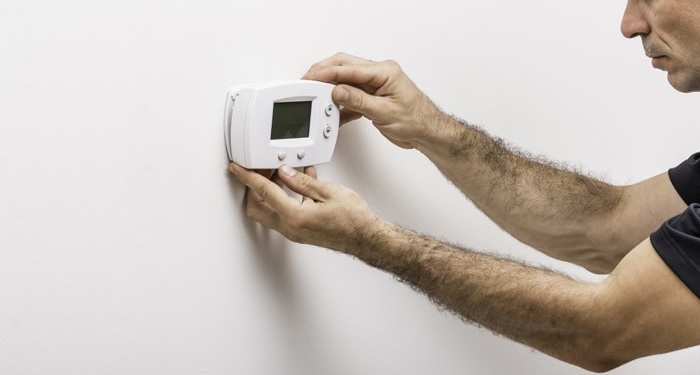 In more densely populated areas, the demand for heating engineers and other trades is very high as more people are vying for work. This means that the contractors can charge higher up the price range scale to get more money for their work.
You can argue that it's not fair on the customer, but the cost of living in cities like London is higher as well, so the traders are really no better off.
In smaller towns and villages there are far fewer people that need work completed and so to encourage more people to have work completed by contractors, they must be as competitive as possible with their pricing.
How Long Does It Take to Install a Thermostat?
It shouldn't take much longer than 2 hours to install a thermostat of any kind, but sometimes things will crop up that delay the job a little.
For example, if a customer wants the thermostat placed in a certain place on the wall, but that isn't possible due to pipes or cables in the wall behind it, it may take a little time to find a suitable other location.
Smart thermostats take quite a while to connect, although manufacturers have worked hard to make the installation as easy as possible to ensure that more people are encouraged to change to a smart thermostat.
However, some smart thermostats may take the full two hours as there are many features to connect up, and the majority of them are wireless smart thermostats. This means they rely on the home's internet connection, which can cause some delays if the connection isn't very fast!
Manual thermostats are the quickest to install, as they don't have many features to connect, so they should be up and running in about an hour.
Choosing a Thermostat
Here are the different types of thermostat available on the market and their costs:
Manual Thermostat Cost
Manual thermostats are the most basic of the three options. They are most commonly found with a controllable dial on a small box fitted to the wall and connected with the boiler to allow you to set the desired temperature of your home.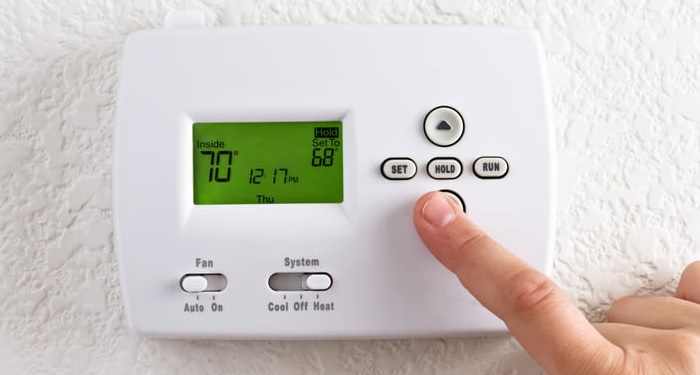 They must be controlled manually, and they can't be programmed in advance, meaning that you must turn the heating on and off as well as you need it.
They are easy to use, inexpensive, and until around the year 2000, this type of thermostat was in most homes. Some homes may still have one of these thermostats on the wall, even if it doesn't serve any purpose now.
They usually cost between £10-£40.
Programmable Thermostat Cost
Honeywell actually invented the first programmable thermostat in 1906; however, they weren't commonly found in homes until around the late 1990s.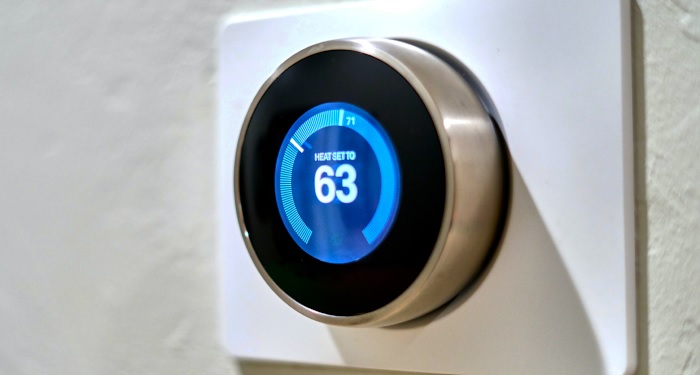 Programmable thermostats have a small interface device that allows you to control the temperature of your central heating and the times in which the heating will automatically activate.
These thermostats are still very much popular in 2021, and they allow you to control the heat in your home and monitor how much fuel you burn each day. The Honeywell thermostat has been a mainstay in the heating sphere for many years and continues to do so to this day.
You can expect to pay around £35-£70.
Smart Thermostat Cost
Smart thermostats have revolutionised the programmable thermostat by taking the technology even further. A smart thermostat is a programmable thermostat controlled with a smartphone or tablet app rather than a standalone interface.
Smart thermostats are wireless, which means they are controlled with the Wi-Fi in your home.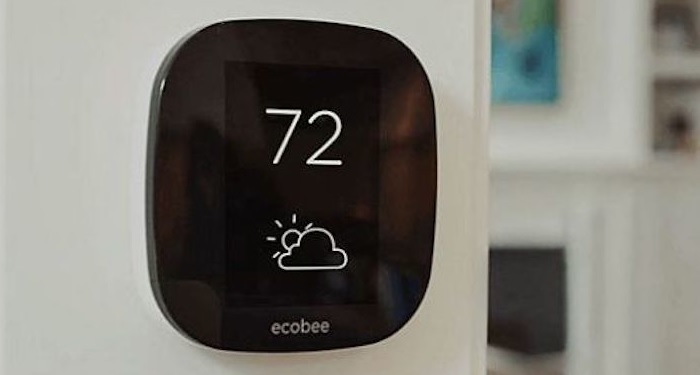 They can be controlled remotely, meaning that you can turn the heating on when you leave work to make sure your house is nice and warm when you arrive. You can also monitor how warm the house is in the middle of the night and turn the heating on without leaving your bed.
Many smart thermostats integrate with apps and devices which can be used in and out of the home. Popular brands are Hive and Nest, and both of these brands continue to make each smart thermostat better than the last.
Smart thermostats cost between £70-£250.
Thermostat Repair Costs
Thermostats tend to be a little temperamental at times, which can require the attention of a heating engineer to come out and repair the devices.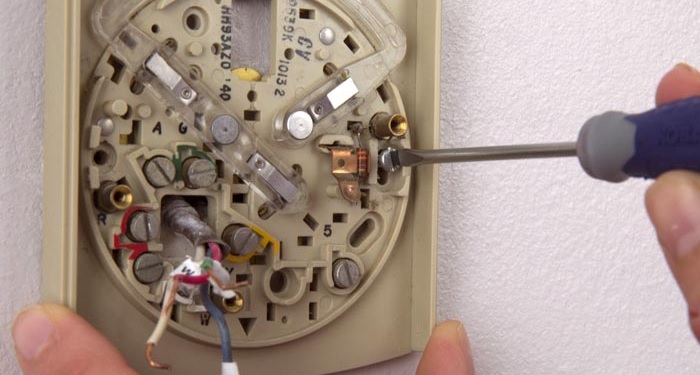 Now, this isn't specific to any type of thermostat, and each of them requires repairs every once in a while. However, smart thermostats do have more online help for any faults, which could prevent the need for engineer call-outs.
Most thermostats can be fixed in an hour or so, costing between £70-£100 in labour costs, but if you call an engineer out during unsociable hours, you may incur a call-out fee too. This is usually the cost of 3 hours of labour.
FAQs
Q: Which smart thermostat is the best?
A: The two front runners for the moniker of the best smart thermostat are the Nest and Hive models. Since their inception, the two have been vying for the top title, and they continue to battle over features and value for money each year.
While both work with other devices such as Google Home and Amazon, they do have different prices and features themselves. Nest has a lot more features ranging from motion sensors to machine learning, but it is £30 more expensive than the Hive, costing £180.
The Hive has all the basic features you need from a smart thermostat and costs £150, so you shouldn't be disappointed if you choose the Hive over the Nest. It all depends on how much you want those extra technology features and if you're prepared to pay extra for them.
Q: What temperature should a thermostat be set at?
A: A temperature between 18 and 21 is largely accepted as the best temperature to keep your home set at. When it's cold outside, you don't need to turn the heating up to account for that as the temperature rating is taken from inside the home where your thermostat is.
Q: Where should you put your thermostat?
A: The best place to affix your thermostat is in the centre of your home, in a frequently used room and is fixed onto an interior wall five foot from the floor.
That is defined as the best place to position your thermostat, but of course, it may not be possible to meet all of those parameters, so do your best to pick a room that meets as many as possible.
Q: How often should I have my central heating system serviced?
A: In the interest of ensuring your central heating system is kept working at the optimal standard, you should have it serviced every twelve months. It shouldn't cost more than £120, and it's worth having to ensure that your system is working as well as it can be and is completely safe.
Q: Can you programme your central heating to come on through the night?
A: If you find that your home cools down very quickly during the night, you can programme your smart thermostat or programmable thermostat to activate the heating when the temperature drops below a certain temperature.
Of course, with the addition of covers and blankets in bed, we don't need the home to be as warm as we do during the day, but you can set it to whatever temperature you feel comfortable in.
Sources