How Much Do Drainage Jobs Cost?
Drainage is an important system that all properties should have to remove surface water in order to prevent waterlogging and damp damage.
There are various types of drainage jobs which are all important to ensure drains are working properly.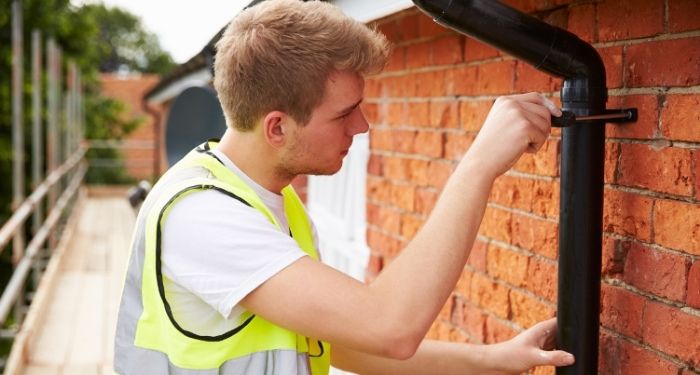 The average cost of drainage varies depending on the type of job, which could include a CCTV drain survey, installing a new drain, cleaning drains or performing drainage repairs.
Drainage Prices
To give you a better understanding of drainage costs, take a look at the below table:
| Drainage Job | Average Cost |
| --- | --- |
| CCTV drain survey | £250 - £500 |
| Installing a soakaway drain | £700 - £1110 |
| Moving a drain | £4000 - £5000 |
| Drain jetting | £70 to £180 |
| Drain rodding | £80 to £150 |
| Leaking drains repair | £600 to £1100 |
| Cracked drains repairs | £150 to £210 |
The cost of a drainage job will also vary depending on the number of tradespeople required for the job, as well as where you live, as tradesman rates are different across the UK.
The job will also cost more if there is significant damage, which would require in replacement, compared to a small issue that a repair can fix.
What are the Supply Costs of Drainage Jobs?
If you are proficient in DIY, you may save on labour costs by installing, cleaning, or repairing drains yourself.
If doing it yourself, you need to consider the following supply costs:
| Drainage Supplies | Supply Cost |
| --- | --- |
| New soakaway | £190 to £260 |
| Drain relocation | £2200 to £2700 |
| Leaking drains repair | £400 to £600 |
| Cracked drains repair | £50 to £100 |
What are the Additional Costs of Drainage?
You may also want to consider additional jobs alongside installing, moving or repairing drainage, including:
To ensure your drainage jobs budget is accurate, you need to consider the following cost factors:
Updating Your Gutters
When updating or cleaning your drains, you may also want to consider cleaning, repairing or installing new gutters to prevent waterlogging. The cost of gutter cleaning is around £50 to £80, which should be completed twice a year.
If you have minor issues, you may need to have your gutters repaired which normally costs around £300 to £500. You should expect to pay out around £450 to £600 for a two-storey terraced home for new guttering.
Driveway Installation
If installing a soakaway drain, you could also update your driveway at the same time. The cost of a new driveway will depend on the type of materials you choose.
For instance, a gravel driveway is normally priced at £20 to £60 per square metre, compared to an asphalt driveway which costs about £40 to £80 per square metre.
Type of Job
The type of drainage job is a massive factor which will impact the overall cost. For example, if your drains are blocked, you may only need to pay around £70 to £180 for drain jetting. However, a more extensive job such as drain relocation could cost up to £5000.
Size of Drainage
The size of your drainage system will affect the price, as the majority of drain specialists tend to charge drainage cost per metre rates. A larger drainage system will also take much longer to clean or repair, which will, in turn, increase the labour cost.
Condition of the Drains
The condition of your drainage system will also impact the price. For instance, If you are having your drains cleaned due to a blockage, then you will pay a lot more if your drains have not been flushed out for a long time.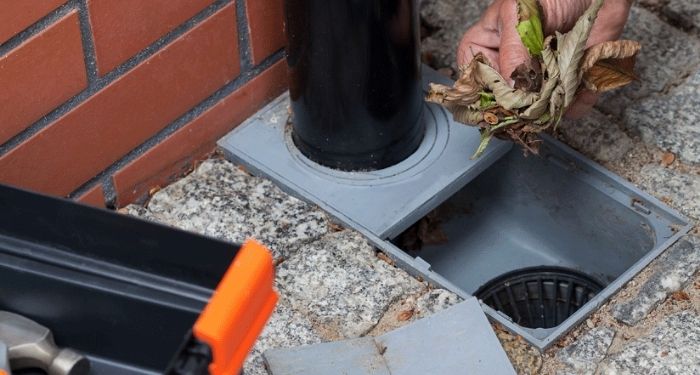 If parts of your drainage system are broken, you will pay extra for repair or even replacement if they are beyond repair.
Tradesmen Costs for Drainage Jobs
The cost of labour will vary depending on the type of drainage job required. For example, drain specialists tend to charge about £50 to £80 for drain unclogging and cleaning.
You should expect rates at around £160 for small crakcs or up to £500 for extensive leaks.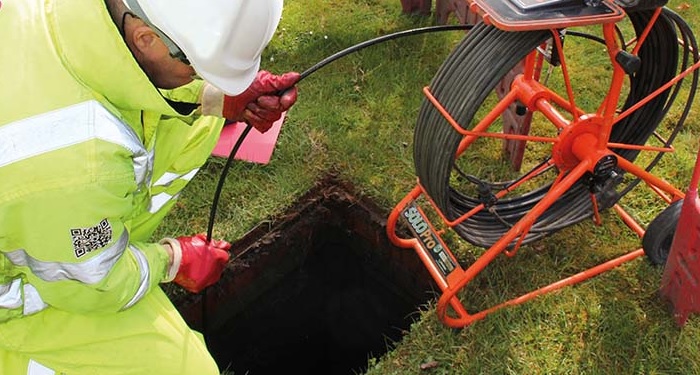 Drain instalment may cost more, with a soakaway drain costing around £550 to £850 in labour, depending on the size. While tradespeople tend to charge up to £1800 for drain relocation.
The cost of labour will also be determined by your location, as drain specialists tend to charge from £30 per hour or £215 per day in northern cities like Liverpool. Whereas London's hourly rates start from £50, while the average daily rate is £280.
How Long Does It Take to Install or Repair Drainage?
The timeframe for installing or repairing drains will depend on the job. For instance, drain jetting or cleaning usually takes around one to two hours to complete, depending on the system's size.
If a CCTV drain survey is required, this could take up to a day to complete. While drainage repairs can usually be completed in a few hours or can take up to two days for a more complicated job such as fixing a drain leak.
The duration for building a soakaway drain under a driveway or lawn typically takes one to two days. A more complex task, such as moving a drain could take anywhere from five to eight days to complete.
Drainage Jobs
Several drainage jobs can be conducted to clean, repair or even replace your drains. To help you understand what each job is, here is a breakdown of the different types and what they involve.
CCTV Drain Survey
A CCTV drain survey involves the remote inspection of a drainage system using cameras which are fed down the drains to record and obtain video footage.
This helps drain specialists understand potential issues and decide whether cleaning, repairs or replacement is required.
Drain Jetting
Drain jetting involves the use of high-pressure water to clear out any blockages or dirt. This involves attaching a jetting nozzle to a high-pressure hose at the drain's entrance, which will also be attached to a water tank.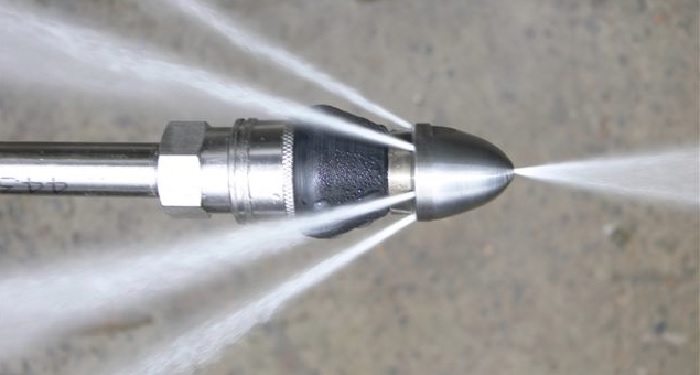 Drain jetting is ideal for deep blockages as drain jetting penetrates further and can manoeuvre around bends to remove stubborn blockages.
Drain Rodding
Another method for unblocking a drain is rodding. Professionals use flexible drain rods which are pushed down into the drainage system to break up anything inside the drainage system.
In comparison to jetting, drain rodding works better for smaller blockages in a mainline land drainage pipe or sink.
Drainline Breakage Repairs
The main function of a drain line is to transport any waste materials to a sewerage treatment plant. If this is broken, you can either repair it yourself or hire a professional to do it.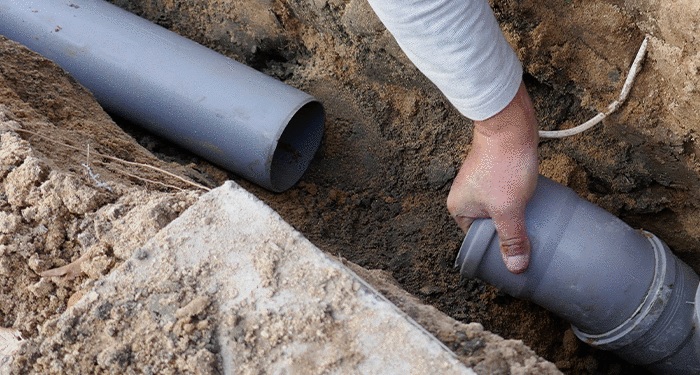 If the drain line is cracked or leaking, trenchless slip lining is usually the best method, which involves inserting tubes into the damaged drain line to improve stability.
Soakaway Drain Installation
A soakaway is typically installed under a driveway or lawn to prevent surface water and waterlogging.
Fitting a soakaway usually involves digging a hole in the ground and filling it with plastic crates. This will store any rainwater before it enters the soil, preventing flooding and subsidence.
Drain Relocation
If you are building an extension, you may need to consider relocating your drains before completing any construction works. This is an extensive job, as it involves the removal of the old drains, while a completely new system will need to be installed in a new location.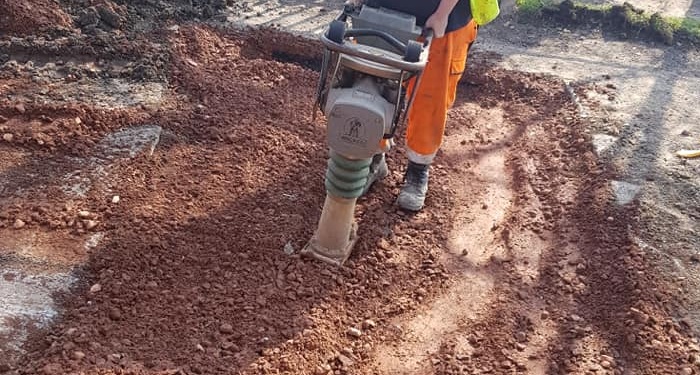 Drain relocation typically requires planning permission, so it is vital that you submit an application before making any changes. You will also need to contact your local water authority to inform them of your plans to ensure your plans are compliant.
FAQs
What is surface water drainage?
Surface water drainage is when rainfall instantly drains away into a sewerage system after falling on a property.
How do you install driveway channel drainage?
To install channel drainage in your driveway, you first need to clear the area completely before digging a trench that can accommodate a 50mm (in height) sand base.
Once this is complete, the drain can then be installed, starting with the lowest point of the channel and you can cut it to size as you go.
When secure, you should add an end cap at the highest point and seal all the joints with a silicone sealant.
After installing the drainage channel, you can then place the grate on top of the drain and secure it with tape.
Concrete should then be poured into the trench until it reaches 2mm above the grate's surface. This should be left for 72 hours to cure before driving over it.
What is a drainage basin?
A drainage basin is essentially any part of the land that collects water and drains off into a river, channel or other body of water.
How do you improve lawn drainage?
If your lawn is significantly waterlogged, you may want to consider the garden drainage method known as aeration, which involves adding air to the soil to improve drainage.
You can achieve this by simply spiking the soil with a garden fork or invest in a hollow tine aerator if there is significant water pooling on your grass.
How long should a soakaway patio drain last?
If a soakaway patio drain is installed properly by a professional, it can last up to 25 years or more if your drains and gutters are cleaned regularly.
Sources
https://www.expressdrainagesolutions.co.uk/advice-centre/fixing-drain-problems/cracked-drainage-pipe-solutions/