Introduction to Mitre Saws
A mitre saw is a tool that can be used for a variety of tasks, but its principal purpose is to cut crosscuts and mitres in a workpiece. It's utilised for trimming door trims, baseboards, and crowns, as well as framing and cutting moulding.
Mitre saws are the tool of choice for these jobs, whether it's carving out the original joint or slicing off a small piece to get the appropriate fit.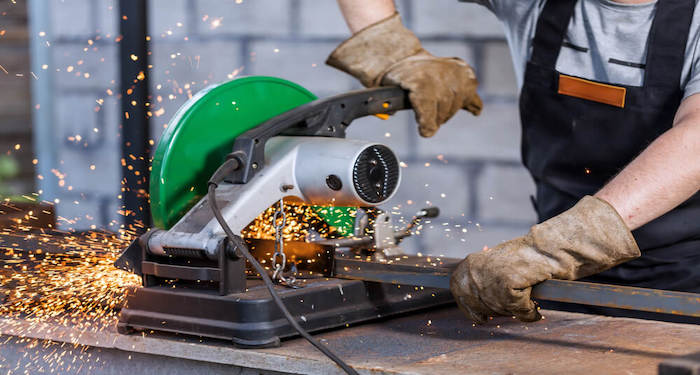 In this post, you will learn more about mitre saws, including what they are and how to use them. How do they function? The various sorts of mitre saws, and whether you need one for your house or job.
This guide will show you the best mitre saws available and where they can be purchased.
What is a Mitre Saw?
Mitre saws started as a hand-operated tool with a circular saw suspended on rollers. A mitre box is a three-sided box used to secure a piece of wood.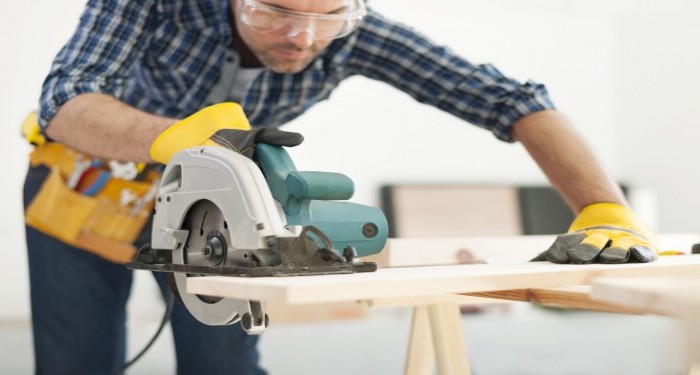 The traditional manual mitre saw has been mostly replaced by a power tool mitre saw, such as those offered by SGS Engineering. These power tools are more convenient and efficient in completing the same operation. This power tool type is the most convenient when it comes to mitre saws.
The exact cutting function of a mitre saw is ideal for jobs that require high precision, such as putting together outdoor decking. The corners of most decking require mitre cuts.
How do you Use a Mitre Saw?
For practically any form of carpentry job, a motorised mitre saw is a must-have instrument. This section covers fundamental mitre saw skills as well as tips and tactics for getting the best results.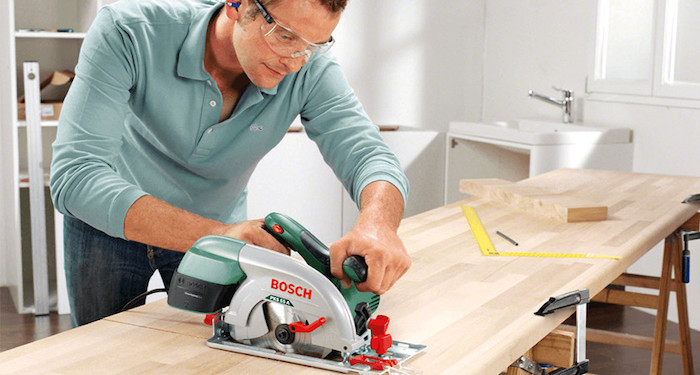 To align your cut, lift the blade guard with your thumb and look down one edge of the blade. Remove your fingers from the switch while aligning the cut for safety.
To fine-tune mitre cuts for a tight fit, adjust the blade angle slightly. Nudge the blade adjuster into place and keep it there until the locking handle is tightened.
Make a jig to keep crown mouldings at the proper angle. Mark the position of the stop by placing a scrap of your moulding upside down in the jig. Attach the stop to the jig with screws. Keep all fasteners away from the blade's path.
If you need to cut mitres on a piece that is less than 8 inches long, cut them from a longer piece so your fingers stay out of the way of the blade.
Then, while holding the longer end, mark for the other mitre, alter the mitre saw angle and cut off the 6-in. piece. Many saws have a huge gap in the fence that allows very small parts to fall through and smash or be tossed across the room.
Types of Mitre Saws
The mitre saw blade size required for the work at hand is one of the most crucial elements to consider. Knowing what size saw you'll need will make it easier to make precise crosscuts in the wood.
Mitre saws are used to make straight cuts in wood and timber. The depth of the cut is governed by the saw's blade size and whether it has an adjustable base.
So, if you're interested in learning more about the many types of mitre saws, keep reading.
Standard Mitre Saw
A normal mitre saw is the most basic type of mitre saw, with a blade on an arm mounted to the base and the ability to make bevel cuts between -45° and +45° degrees.
A conventional or basic mitre saw's principal function is to make angled cuts. It can, however, make rips or lengthwise cuts depending on the width of its blade.
Of course, for any framing, moulding, or woodworking project, a mitre saw dedicated to cross or angled cuts is essential. A regular or basic mitre saw is also known as a mitre saw.
Although basic mitre saws are designed to make an angled crosscut, most mitre saws come in sizes ranging from 10 to 12 inches and feature an adjustable scale.
Compound Mitre Saw
The arm of the saw may easily be adjusted to the left or right, allowing for more complex cuts. Because of this, they're ideal for skirting joints, boxing in, and MDF work.
The thickness of the incision is one of its key advantages. This saw can make a thicker cut when compared to other types of saws.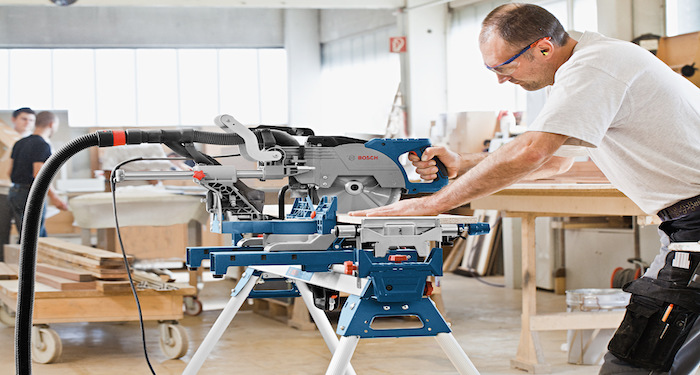 However, it requires electricity to operate. If the power goes out while you're working on a project, you won't be able to use the tool.
Before starting your project, you must wait for the power to be restored. It also harms the ecosystem. In the tool, there is no container for the wood dust and chips.
Sliding Mitre Saw
These mitre saws also slide out on a rail. Mitre saw rails are useful because they enhance the cutting width and allow you to work with larger wood pieces.
Larger materials, such as countertops, boards, decking, and sheet goods, are excellent for them. This sliding mitre saw can do everything a compound mitre saw can do, but it also has rails that allow you to slide the saw forward and backwards.
They are, on the other hand, more expensive. A sliding mitre saw might not be necessary if you're not sure what kind of work you'll be doing. They require significantly more space than a compound mitre saw.
Sliding Compound Mitre Saw
The difference between a sliding compound mitre saw and a compound mitre saw is the rail or rails on the sliding saw. These rails allow you to move the saw back and forth.
This saw has all the capabilities of a compound mitre saw. It gives you the ability to cut larger materials. If you're working on a project that necessitates the usage of larger boards, this will come in handy.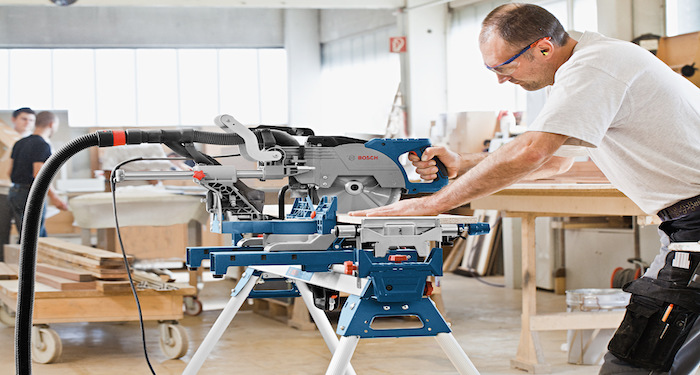 Most woodworkers who work with thicker materials regularly prefer to use a sliding compound mitre saw.
A sliding compound mitre saw is the way to go if you won't be cutting broader boards or only need a mitre saw on occasion. This saw will usually offer you all the cutting power you require at a reduced cost.
Double Bevel Mitre Saw
With a right and left tilt, dual compound sliding mitre saws can bevel in both directions without having to flip the workpiece.
You can make the first cut, slide the moulding down, tilt the blade to the opposite side, and make the next cut without flipping the piece. This feature is useful for cutting odd angles on furniture legs, bracing, and other components.
Dual compound sliding mitre saws are more modern and versatile than standard mitre saws, allowing them to adjust to more challenging angles. On the other hand, the dual-compound sliding mitre saw is said to be more expensive.
Best Mitre Saws
A mitre saw is an excellent instrument for cutting angles in wood, metal, or plastic. Mitre saws are known for their accuracy, and most high-quality models can cut practically any angle to the left or right.
Optional features to look for in a mitre saw include an LED work light, a laser to see exactly where the cut will be made, and dust extraction options such as the ability to plug in a vacuum cleaner or extraction device.
So, if you're looking to buy a mitre saw, here are some of the best-rated models.
Best Standard Mitre Saws
Makita LS1040 Mitre Saw
Makita has a long history of producing mitre saws, and this expertise is evident in all of their models.
The saw has an improved dust collection system, so your workspace will be dust-free and neat. This is crucial if you want to organise your office and maintain it tidy for a long time. This saw comes highly recommended due to the brand's great quality.
PROS
Good quality
Included dust collection
CONS
Bosch GCM
With a weight of 31.5 pounds, the Bosch GCM18V-08N 18V cordless 8-1/2 mitre saw provides a lot of power for its size. A 210 crosscut at 90 degrees can handle a 3-5/8′′ nested crown. The saw mitres to 47 degrees in both directions, resulting in 45-degree bevel cuts.
The Bosch Core18 batteries and brushless motor provide corded performance. Over 350 2x4s can be cut with a single 8.0Ah battery. The saw comes with a laser guidance system to assist you in aligning your cuts.
PROS
CONS
Reviews say it is loud to use
Delta Cruzer 10-Inch
The Delta Cruzer 26-2241 boasts a user-friendly and ergonomic design. Because the dual bevel lever is on the front of the saw, you don't have to reach around to adjust it. The saw also boasts a comfortable, contoured grip and a full-size trigger that can be operated with either hand.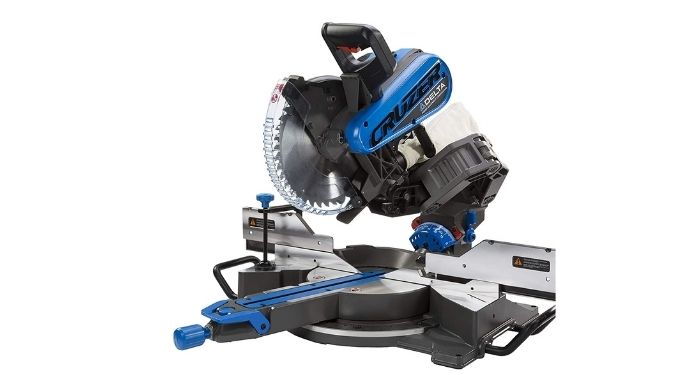 Because it tilts back and forth and glides on a track, it can make huge cuts and cut bevels at any angle. The frame of the saw is made of military-grade aluminium and is supported by 18 strong bearings, making it exceptionally sturdy.
PROS
CONS
Not good for small projects
Hitachi C10FCG 10" Mitre Saw
In no-load mode, the C10FCG is powered by a 15-amp motor that spins at up to 5,000 RPM. This type is great for cutting 2-inch dimensional lumber, baseboards, and trim.
The only drawback is that it's merely a compound mitre saw without the sliding motion, limiting the board width it can cut in a single pass.
PROS
CONS
Evolution Power R255SMS
It has a 2000-watt motor that ensures a blade speed of around 4500 RPM for a 10-inch blade with 28 teeth. It has a maximum cutting width of around 12 inches (300 mm) and can create left and right bevel cuts of 300 x 30 mm.
The dust extraction port is 38mm in diameter. This unit's cost, as well as the angle depth adjustments that have been included, will appeal to you.
PROS
Great build
High cutting capacity
CONS
Features have been compromised due to the price
Best Compound Mitre Saws
VonHaus 1400W Mitre Saw
Many of us will just need a mitre saw for a small project and won't need one for a long time. This model is great for that user; it isn't a household name or the most powerful model on the market, but it gets the job done simply and effectively.
It has a maximum cut depth of 5.5cm, which should plenty for most people installing new skirting boards or other minor pieces of the woodwork around the house.
The warranty is one of the most important features. The fact that you're buying a budget saw shouldn't alter the amount of coverage you get.
PROS
Affordable
Good for small jobs
CONS
Reviews say it is hard to use
Einhell Compound Mitre Saw
The carbide-tipped blade on this machine slices through even the toughest materials and makes cutting wood a breeze. For added peace of mind, Einhell has included a two-year warranty.
The Einhell mitre saw has built-in clamps that make it easier to secure the saw to your workbench. You may rest certain that the mitre saw will stay firmly in position even if you're operating at varied angles with varying sizes and shapes of wood.
PROS
Two-year warranty
Easy to secure
CONS
Users say it is loud in use
Evolution Power Tools Compound Mitre Saw
A carbide-tipped blade can slice steel, aluminium, wood with embedded nails, plastic, and other materials. It boasts a powerful 1200 W gearbox and blade system that cuts through a variety of materials while extending the life of the motor and blades.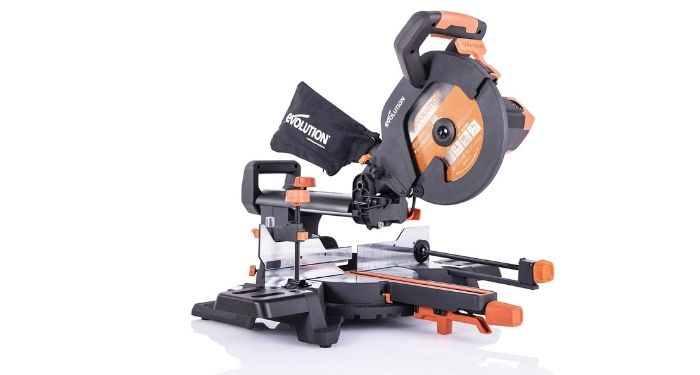 40–45-degree bevel and 45-45-degree mitre settings, as well as a maximum crosscut capacity of 125 x 55 inches, is among the precision cutting capabilities.
PROS
CONS
Reviews say the quality isn't good
Dewalt DCN66ON
Tall sliding fences are included with the DHS790AT2. Because they can hold crown mouldings up to 7-1/2 inches and base mouldings up to 6-3/4 inches when set vertically against tall fences, this is extremely handy.
Cutline blade positioning technology casts a shadow of the blade on the material, indicating the blade's exact breadth and where it will pass through during the cut.
PROS
Tall slicing fences are included
Shows where to cut through easily
CONS
Dewalt DW715
The Dewalt DW715 is a single bevel compound mitre saw with a 12-inch carbide blade and a powerful 15 amp motor that spins at 4000 rpm when not in use. As a result, it is capable of cutting through all types of framings and mouldings.
The blade is large and thin enough, and the motor is powerful enough to do any type of cross or bevel cut.
PROS
Powerful
It can cut through all materials.
CONS
Thin so it is not suitable for every job
Best Sliding Mitre Saws
Dewald DWS774-GB 216-MM Slide Mitre Saw
The new Dewalt DWS774 sliding mitre saw is a fantastic and modern instrument that offers everything most of us want in a mitre saw at a price that is competitive with many of the new budget brands on the market.
Dewalt has traditionally been associated with higher-end and more expensive tools. The DWS774 defies expectations by combining Dewalt quality with a low price.
This saw was created to be quickly moved from one task to the next. Don't forget that most sliding mitre saws are big, heavy devices. The DWS774 is a fantastic design because of its small footprint and grab handles.
The new modern black and yellow design gives this model a completely new look and feel, making it feel and appear as if it were a completely new tool.
PROS
It can be quickly moved
Good design
CONS
Single Bevel Sliding Mitre Saw
This mitre saw is ideal for jobs that necessitate a high-quality finish and multiple accurate cuts. Professional carpentry tools are frequently required for large-scale DIY projects. Bosch is an excellent brand to consider for dependability and quality.
It offers better dust management for a cleaner, healthier environment. This is crucial if you use a Bosch mitre saw regularly. The rooms become rather congested as a result of all the dust, which is harmful to breathe. You can keep your work area as dust-free as possible with this professional equipment.
PROS
CONS
Metabo KGS216M 1500 Sliding Mitre Saw
It comes with a chip collection bag to help keep the work area clean and tidy. Working in small rooms or areas with furniture and rugs is extremely advantageous. The sliding mechanism on this chop saw lets it work on larger pieces of wood or plastic, making it an extremely versatile tool.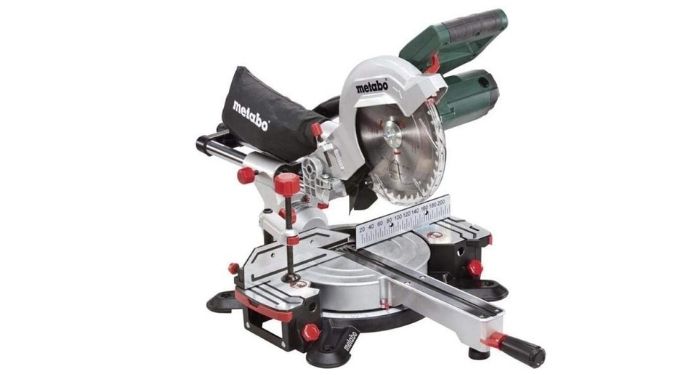 It's simple to guide the cut with a laser guide. Because the laser can be seen from a working position, it's easy to line up the cut without having to bend down. Because so much of what these saws do is cut visible wood to finish off the house, precision is essential.
PROS
Chip collection bag included
Simple to guide
CONS
Ryobi 10 Amp Sliding Mire Saw
The 7-1/4 in the saw is introduced by this sliding mitre saw. This saw is portable, making it ideal for DIY projects around the house. The game-changer that will make any of your onsite initiatives a success.
The heavy-duty 10-amp motor spins at up to 5,350 RPM, providing enough power to cut through tough wood or create a variety of minor cuts. It has a 1-1/4-inch dust port to keep your workspace tidy.
PROS
Affordable
Keeps workspace tidy
CONS
Titan TTB794MSW
This sliding mitre saw features a 48-tooth TCT blade that spins at 5000rpm to quickly cut through big amounts of material. This is an adjustable saw with 5 pre-set mitre stops to the left and up to 45° bevel to find the best angle for the job.
A dust bag, extension arms, and a hex key for modifications are included.
PROS
Dust bag included
Affordable
CONS
Reviews say it is not the best quality
Best Sliding Compound Mitre Saws
Makita V Slide Compound Mitre Saw
The Makita can make a 305mm crosscut, and it has a wider range of mitring options than the Einhell and Draper mitre saws. The ability to use the integrated grips to hold long workpieces in position is one of our favourite features of the Makita LS0815FL.
The LED work lights and laser guidance that come with it make cutting easier and faster. This is where it shines, especially when finishing a bevelled mitre cut.
PROS
CONS
Dewalt Sliding Compact Mitre Saw
This saw is incredibly well-made and quite heavy (it weighs 56 pounds). A 12-inch blade glides over the track with ease, stopping 10 times to allow for quick and precise cutting. Boards up to 6.75 inches thick can be accommodated by a sliding fence.
The only drawback is that it lacks a laser; nevertheless, the lower price compensates for this. The DWS779 is a better choice if you don't need a laser for your job. The saw comes with a 3-year limited warranty.
PROS
Good quality
Quick to use
CONS
VonHaus Sliding Compound Mitre Saw
It has a cutting speed of around 4200 RPM and operates quietly. You can't go wrong with this unit, which has a straight cut measurement of 120 x 40 mm and a bevel cut measurement to the left of 120 x 20 mm.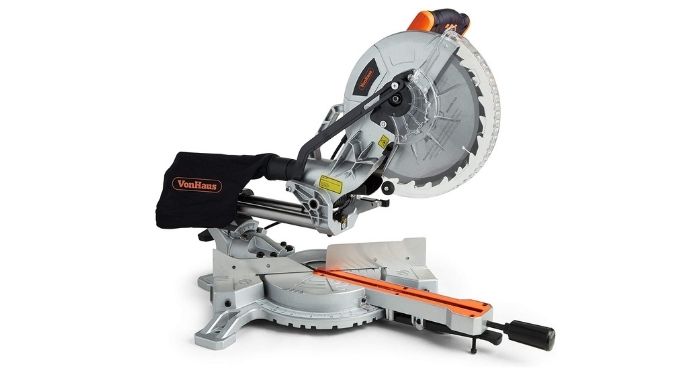 Its great cutting power generation makes woodworkers' jobs much easier and faster.
PROS
Included dust collector
High powered
CONS
Price to quality discourages users from buying
Einhell 4300295
This unit's adaptability has been highlighted by the mitre angles adjustment feature, which puts it ahead of the competition by allowing it to make exact cuts.
The easy-to-see laser guide and brilliant, long-lasting LED lights that have been provided for this mitre saw are standout characteristics. You won't be bothered by the model's overall quality, which means you won't have to worry about it breaking down at an inopportune time, forcing you to replace its parts.
PROS
Two-year warranty
Included dust collector
CONS
Evolution Power Tools
This slide compound mitre saw is also stylish, adding to the overall appearance of your workshop while yet getting the job done. This device is ideal for best performance, with a maximum width of 200 mm and a blade diameter of 8.5 inches.
Its powerful 1200W motor allows it to cut cleanly and precisely. It has the potential to generate around 4,000 RPM, allowing you to make the cuts you want.
PROS
Features included
Cuts perfectly
CONS
The dust collector is not included
Gets blunt quick
Best Double Bevel Mitre Saws
DEWALT 12-Inch Double Bevel Sliding Compound Mitre Saw
A 15-amp belt-driven motor spins at up to 3800 RPM in this mitre saw. It's a lovely stainless steel detent plate with ten positive stops for increased precision.
It includes a long sliding fence that can hold up to 7-1/2" of material, making it ideal for large projects like crown moulding. It comes with a DeWalt 12-inch blade that is ready to use right away.
PROS
Easy to use
Good precision
CONS
Makita Dual-Bevel Mitre Saw
The sliding movement is controlled by a unique rail system. You may utilise it in tighter spaces because the rails are parallel to the saw rather than stretched behind it.
The built-in laser sight is a popular feature that can help you make precise and quick cuts. Dust collection holes and a tall, detachable gate system are included.
The rails look to be slightly out of square, which appears to be the cause. This can quickly escalate into a big problem, especially if your usage grows.
PROS
Good for tight spaces
Dust collection included
CONS
Rails are out of square which could be a problem
BOSCH Power Tools Dual-Bevel Sliding Mitre Saw
This saw is large, weighing 88 pounds, but it has a high level of toughness to match. The foundation is exceptionally stable, preventing any harm to your products.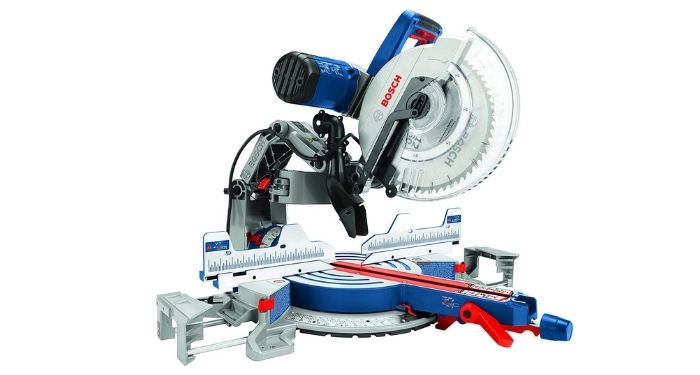 On the push-button, the saw also has a simple detent override setting. The detent override setting enables you to instantly select any adjacent angle, allowing you to work faster.
It is not appropriate for folding or transit because it is unwieldy and heavy. When you're using it professionally, you nearly always need someone to help you, which is inconvenient.
PROS
CONS
Must always have assistance with you when using
Excel Double Bevel Mitre Saw
For any DIY project, this is a powerful 2000W motor with a 0° to 45° left and right mitre angle. It's a small design with a double bevel. It has two horizontal steel rails with linear ball bearings, and it's perfect for hardwood, softwood, laminate, and coated panels.
PROS
Small design
Good for different materials
CONS
Reviews say it is not as powerful as they hoped
Einhell Dual Drag
Wood, laminated panels, and plastic can all be cut with the Einhell TC-SM 2131/1 Dual Drag, Crosscut, and Mitre Saw. Clean mitre cuts and exact crosscutting to length are possible with the drag, crosscut, and mitre saw.
For high flexibility in placing mitres on two sides, the saw head can be tilted continuously to the left and right. You can cut exceptionally wide workpieces with the integrated drag function.
PROS
The saw can be tilted
It can also crosscut
CONS
Reviews say the quality of the mitre saw isn't the best.
Best Compact Mitre Saws
Bosch CM8S
The blade and the motor that turns it are the two most important components of the cut. You can write a whole different ending than the storey on paper if you use that motor.
Even though the Bosch CM8S appears to be heavy, the top handle makes it relatively portable. On the job site, this became one of the most manoeuvrable saws. When connected to a dust extractor, it also collects a lot of sawdust.
PROS
CONS
Metabo HPT
This premium-quality hybrid corded/cordless sliding mitre saw combines power, precision, capacity, and features if you can afford it. It brings together people with a high level of skill and a track record of generating high-quality work.
For those who don't require this level of precision, there are a variety of additional options.
PROS
CONS
Milwaukee M18FMS254-0
Milwaukee's 2733-20 mitre saw provides two bevel options. On both sides, there are cam locking detents, and it mitres 48 degrees in both directions.
The vertical cutting capacity is 3-1/2′′ with the base against the fence, and the nested crown capacity is 2-5/8′′. Keep in mind that the blade on this saw is 7-1/4′′! It also can cut a 28 at a 90-degree angle.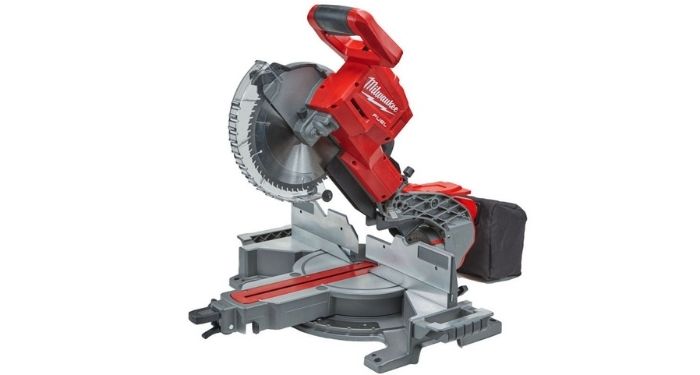 Aside from that, the instrument is extremely light, weighing only 28 pounds! A daylight-readable LED cut line indicator is also included. The overall good performance of this best cordless mini mitre saw in cutting trim thrilled our crew.
PROS
It can cut at a 90-degree angle
Cordless
CONS
Craftsman Sliding Mitre Saw
Craftsman Saw is the epitome of precision and efficiency. It has a voltage of 20 units and can rotate at a rate of 800 revolutions per minute. As a result, the machine is simple to operate and provides excellent balance and control when processing wood pieces.
PROS
CONS
Blade wears off due to speed
Kobalt Compact Sliding Mitre Saw (£189 Lowes)
The tool is a compact compound mitre saw that is well-known for its durability. It's great for mouldings and general wood processing for professional use. There are no hard features to learn, and the overall usability is straightforward, so don't be concerned if you don't know how to use a mitre saw completely.
PROS
CONS
Not suitable for heavy projects
Best Portable Mitre Saws
Evolution Power Tools Compound Saw (£179 Amazon)
A top clamp for stable material holding, an extension support bar for longer workpieces up to 3m, and an end stop for faster repeat cuts of decking and fencing projects are all included in the accessory box that comes with this equipment. Its maximum workload is 150kg, which is rather astounding considering its small.
PROS
CONS
Dewalt SWS780-GB
this includes steel dents that are adjustable and durable will let you rapidly set a mitre angle, while the XPS shadow line indicator will allow you to align the blade with pinpoint accuracy.
A workpiece clamp will keep your material in place, and a 60-tooth blade, engineered to stay razor-sharp for a long period, will cut through wood with ease.
You'll have complete control over your cuts with five adjustable speed settings and an electric stop, and a dust bag will keep your workspace clean.
PROS
Dust bag includes
Five different speeds
CONS
Makita MLS100 410 V
With speeds of 4,200rpm, this electric saw is driven by a powerful 1500w, 230V engine that gives plenty of cutting power to glide through stubborn chunks of wood and other materials.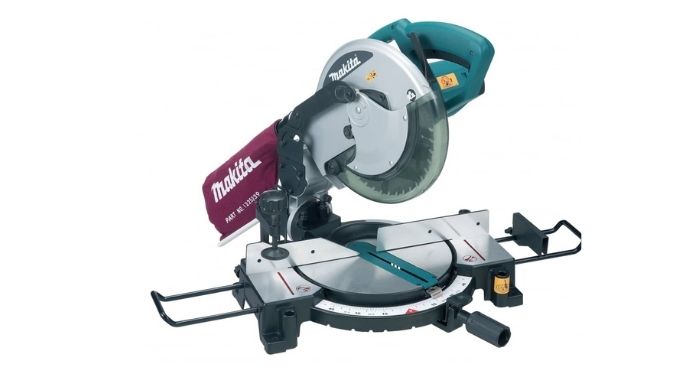 Many mitre saws die when pushed to their limits, but Makita ensured that this tool has plenty of power to ensure that it is not overworked when cutting tough materials.
PROS
Good features for the price
Easy to store
CONS
Bosch GCM18V
This lightweight mitre saw is protected from dust and particles, which would otherwise impair tool operation, thanks to non-brush technology. It is powered by a detachable battery that you can use depending on your power needs (8Amps/12Amps).
Keep in mind that the batteries are not included with the instrument and must be purchased separately.
PROS
CONS
Makita XSL05Z
The XSL05Z model combines style, portability, and efficiency in one package. It contains an LED display that shows the current battery state and is entirely overload-protected.
Furthermore, it features a lovely, small LED lamp incorporated into the handle that you can adjust for additional precision.
PROS
CONS
The gauge scale gets full over time
Best Lightweight Mitre Saws
Delta Power Equipment 10-Inch
The saw is extremely light, weighing in at only 30 pounds. It comes with table extensions, allowing you to work on long objects from wherever. The saw also has a laser that you can turn on or off for more precise cuts.
Their high-quality, trustworthy tools and equipment are well-known. The S26-263L sliding compound mitre saw is small, light, and strong, with a 15-amp motor.
PROS
It can work on long objects
On/off laser feature
CONS
Bosch Professional Biturbo
This cordless mitre saw is a beast: it has the same cutting power as a 1,600 Watt corded version with a 216 mm blade that provides unrivalled cutting capacity, but it comes at a hefty 16 kg with the battery installed.
PROS
Easy to carry around
Easy to use
CONS
Can only cut in one direction
Lumberjack SCMS254DB
The construction quality is superb, with a solid cast aluminium base that adds strength and rigidity to the saw, making it seem quite sturdy despite its lightweight of 16.5 kg.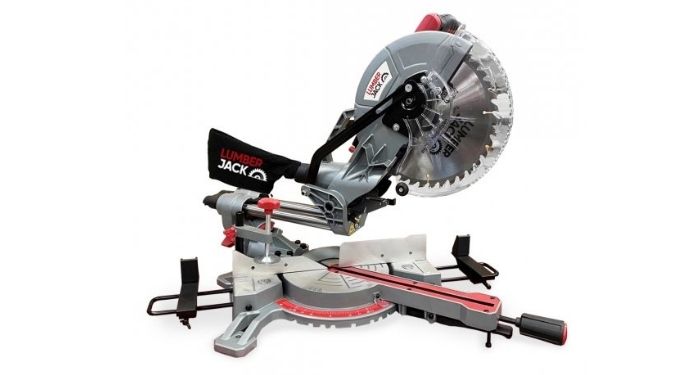 It's also strong; the 2,000-Watt motor spins at 4,500 rpm without load to power the 10′′ (255 mm) blade, which is more than enough for most wood-cutting tasks.
PROS
Features included
Good for the price
CONS
Not easy to clean
The laser is slightly dim
Makita LS1019L
With its see-through blade guard mechanism, you can keep an eye on the blade. With a built-in laser guide, it's ideal if you're just getting started. It's safe to use since the holds keep your workpiece in place, and it's super easy to deal with mitre angles because it locks.
PROS
Easy to use
Locks into angles
CONS
VonHaus Sliding Compound Mire Saw
This VonHaus mitre saw is worth considering if you're searching for a trustworthy budget mitre saw for everyday DIY projects. The sliding compound power mitre saw is made of high-quality materials and operates smoothly thanks to its bearings and sliding mechanism.
PROS
Affordable
Included dust bag
CONS
Not good for big projects
Best Budget Mitre Saws
Stanley Adjustable Mechanical Mitre Box
This saw's base is made of precision die-cast metal. It has a replaceable blade with very fine universal teeth - 14 TPI - that has been specially hardened and tempered.
This saw has a blade tensioning screw to make blade changes simple and to provide a clean, precise cut. With a smooth action, it has saw support and a guiding system. The mitre can be adjusted to 30 degrees, 45 degrees, 60 degrees, and 90 degrees.
PROS
CONS
Reviews say it is not good quality
Tolsen Mitre Box & Fine Tenon Saw
This saw is designed to cut skirting boards, but it can be used for other mitre chores as well. It's one of the most cost-effective solutions in the United Kingdom.
The mitre box comes with a guide for cutting straight lines and a guide for making 45-degree angles. The fine saw blade is around 12" long and o.9mm thick, with 13 teeth per inch.
PROS
Affordable
It comes with a guide for straight cuts
CONS
Only good for cutting skirting boards
Stanley Wood Metal Saw
This saw was designed to cut skirting boards, but it can be used for other mitre work as well. It's one of the cheapest on the market in the UK, and it has holes for mounting to a table or bench.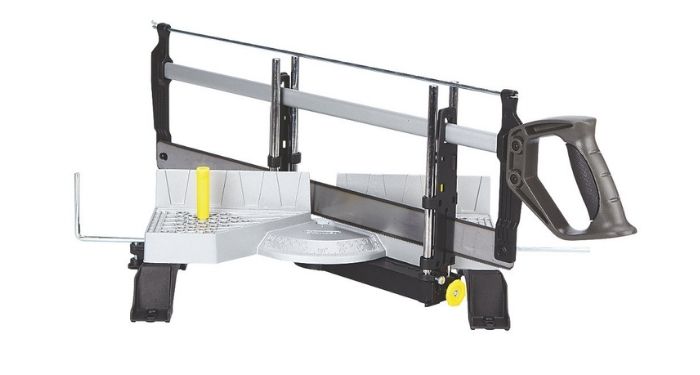 The mitre box comes with a guide for cutting straight lines as well as a guide for cutting 22.5- and 45-degree angles. Although the saw performs admirably, keep in mind that this is a plastic box.
PROS
It comes with a guide
Good finish
CONS
Draper 21307 Mitre Saw
By selecting the bevel and mitre angle, the cuts are consistent and precise every time. It folds down to fit small task locations, so there's no need to worry about storage. Its dust-collecting bag will keep it clean while you work. Workpiece handling is safe because the clamp holds it in place.
PROS
Easy cuts
Dust collection bag included
CONS
Silverline SW05 Mitre Saw
A sturdy pressure table saw with nine pre-set mitres, as well as a fantastic value for money hand saw for high-precision cuts. It's ready to use right away because it comes with the saw blade, and it's backed by a lifetime warranty.
PROS
CONS
Sources