How Much Does It Cost to Move a Boiler?
Attic space, garages, or a storage box in another area of your home are all common places to put a boiler. We'll go through the many costs of moving a boiler, such as the supply, extra, and labour costs, as well as the duration and benefits of moving your boiler's location.
So, if you want your boiler moved, you'll find everything you need to know right here. So, how much does moving a boiler cost?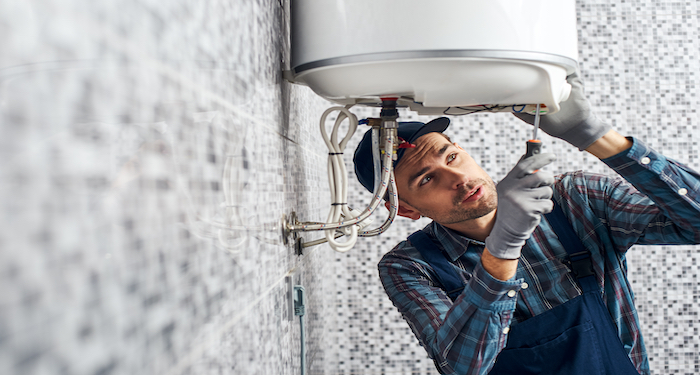 Moving a boiler to a new location can cost anything between £350 - £750, depending on the materials and labour involved. Expect to pay roughly £350 for a few feet of pipe relocation, £500 for a medium amount of pipe transfer, and the average cost is £750 for a big amount of pipe relocation (complete another side of the house, drilling through walls etc.).
The cost of relocating a boiler is determined by the amount of pipework and general preparation required, not by the type of fuel utilised. Fitters, on the other hand, charge a variety of prices.
Only if you have an oil boiler (which typically weighs more than 100kg, compared to 45kg-50kg for a gas/LPG boiler) should you be concerned. You should hire a labourer to move your boiler as it is a big move that is risky and needs to be done properly.
The average central heating boiler replacement costs between £250 - £500. You should expect to spend more if the engineer is required to perform extensive pipes and/or flue work.
If the engineer is necessary to conduct considerable pipe and/or flue work, expect to pay more. Draining the system and shifting the pipework and electrical connections are all costs associated with moving a boiler. The cost will be determined by how far your boiler is moved.
While it is possible to relocate an existing boiler, if it is more than 15 years old, it will most certainly need to be replaced in the coming years.
If your current boiler is only a few years old and still under warranty, there is no need to buy a new one; instead, it can be relocated. Depending on if a new flue, plumbing, or other components are required, this will likely cost between £500 - £800.
The cost will vary depending on the situation. For example, if you want to move your boiler to a different floor, the floorboards will need to be raised and rebuilt, and the plumbing will need to be stretched to the new floor, which would cost between £300 - £700.
You'll need a flue to get rid of any waste products from your boiler if you move the flue, and most boiler relocations will necessitate the installation of a new flue, which will cost between £100 - £150.
Moving it to a different location inside the same room will normally cost less than removing it to a different room (or floor), which costs roughly £700 - £800.
If you choose to transfer a boiler downstairs instead of having a boiler and a water tank near to each other, you'll need a lot more pipes, flooring will need to be elevated, and furniture will almost surely need to be moved.
The cost of moving a boiler from upstairs to downstairs is usually between £900 - £950.
The price will also be determined by the type of boiler used. For system and conventional boilers, there will be additional fees if you also wish to relocate your hot water cylinder and/or water tank, which will cost between £2,000 - £3,000 on average.
When it comes to transferring a boiler, your location is equally important. Engineers charge various rates around the country, with greater costs in locations like the southeast and London than the national average.
Regions such as the north of England, Scotland, and Northern Ireland, on the other hand, have lower rates than the rest of the country.
Costs vary depending on the type of flooring you have. Pipework can be run through walls and ceilings if you have concrete or tiled floors, which adds to labour costs and can increase material costs if the path is less direct. Scaffolding may be required if a boiler is being installed in the attic.
Moving a Boiler Prices
Below is a table with a breakdown of the move a boiler costs.
| Job | Cost |
| --- | --- |
| Central heating boiler replacement | £250 - £500 |
| Relocate an existing boiler | £500 - £800 |
| Move your boiler to a different floor | £300 - £700 |
| Installation of a new flue | £100 - £150 |
| Move boiler downstairs | £900 - £950 |
| Moving in the same room | £700 - £800 |
| Relocate your hot water cylinder and/or water tank | £2000 - £3000 |
What are the Supply Costs of a Boiler Relocation?
When moving your boiler around your home, you might wonder what you are paying for. Therefore, we have created this section to show you the supply costs only without any labour, or additional costs included.
Firstly, you should know when moving a boiler. Gas condensing boilers must be placed a specific distance away from doors or windows to comply with regulations. The minimum flue clearance distance, which says that the flue must be at least 1,200 mm away from an opening door or window, necessitates this.
A boiler requires access to a waste pipe, which makes a bathroom or utility room an ideal site. Remember that the longer the distance between the boiler and the waste pipe, the more pipes are required to link them.
First, you will need a boiler flue if you don't already have one this costs £40 - £120, a magnetic central heating filter will cost you £70 - £130. You will also need different types of screwdrivers.
This will cost £20 - £40 depending on what you need. You will also need an extension flue pipe. They cost £10 - £80. You should also purchase a carbon monoxide alarm to protect yourself. These only cost £15 - £30 and will save your life.
It is advised to hire an engineer to move your boiler for you; however, if you want to do it yourself, then make sure you know what exactly you need to do as you don't want to break your current boiler.
The table below will break down the different supply costs needed to relocate your boiler:
| Supply | Cost |
| --- | --- |
| Boiler flue | £40 - £120 |
| Magnetic central heating filter | £70 - £130 |
| Screwdrivers | £20 - £40 |
| Extension flue pipes | £10 - £80 |
| Carbon monoxide alarm | £15 - £30 |
What are the Additional Costs of Moving a Boiler?
Boilers are sometimes large and bulky, and with limited space, it's understandable to wish to relocate them to less used and more inconspicuous areas of your home.
However, once you've made this decision, you can incur additional expenses that you weren't expecting. As a result, we've included this section so that if any unexpected charges arise, you'll be prepared and know what to do with the average moving a boiler prices.
Boiler Service
You can have your boiler checked out to promise your safety and to save you money in the long run. But what is the cost? For a one-time service, the typical cost of a boiler service is £80 - £90.
However, this will vary depending on the supplier and other factors. You should anticipate paying between £150 - £250 for a yearly service.
The cost of a gas boiler service is from £70 - £100, with an oil boiler service costing between £50 - £200 and an electric combi boiler costing between £60 - £100. A commercial boiler would cost somewhere between £70 - £90.
Monthly boiler servicing cover is between £10 - £15 per month, with landlord safety certificates costing between £60 - £90.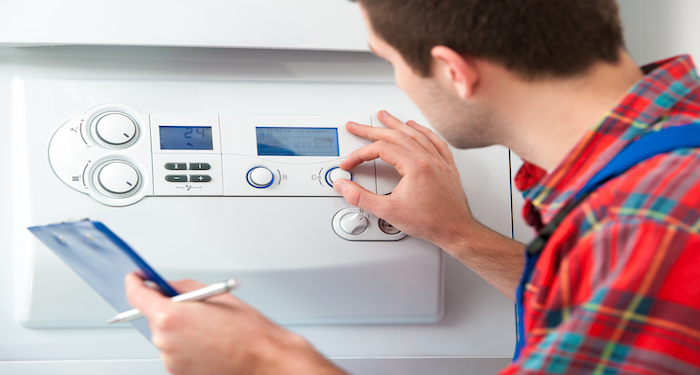 Another excellent technique to keep your boiler in good working order is to have it power flushed to remove any limescale or filth that has accumulated inside the boiler. If you detect any cold spots on your radiators, you may need to get them cleaned since this could be the consequence of a blockage.
You'll need to engage a professional heating expert to power flush your heating system, who will use specialised power flushing chemicals and equipment to clear out your boiler and make it more efficient. A professional power flush will set you back roughly £400 - £600.
The price of labour will play a big role in the cost of boiler service jobs. Although there are normally no supply fees for testing and issuing a Landlord Gas Safety Certificate, you may also be footing the supply expenses as part of the total.
The type and size of the boiler is an important consideration. Accessibility and the state of the boiler are further factors to consider. Boiler servicing typically takes 30-40 minutes, while some boilers and servicing types, such as a CP12, may take longer.
Your boiler's energy efficiency will improve if you have it serviced regularly. This is because problems can be identified sooner rather than later, and the boiler can be better maintained, resulting in higher overall energy efficiency.
Please refer to our guide on the costs of a boiler service, for further information.
Boiler Repair
If your home is taking longer than usual to heat up or weird noises are emanating from your central heating system, it could be the consequence of a broken boiler pump.
To fix the problem, you'll need to engage an expert to inspect the pump and determine whether it needs to be replaced. If the pump needs to be replaced, it will cost between £200 - £300.
The flow of gas to the pilot light and the burner within the boiler is controlled by a broken gas valve. If you discover that your heating isn't working properly, it could be due to a seized gas valve, which can be easily loosened for roughly £100.
If it is, however, broken or cracked, you will have to pay for a new one, which may cost between £300 - £350.
Heat is transferred from the gas to the water through a heat exchanger. If you notice any substantial symptoms of deterioration, such as cracks in the heat exchanger, you may need to have it replaced.
It costs roughly £400 - £500 to employ a skilled heating specialist to replace a heat exchanger.
New Radiator
If you move your boiler, you may need new radiators. This will affect your budget. A single panel radiator should cost between £110 - £210 to install. A double panel radiator should cost between £140 - £240 to install,
A horizontal radiator should cost between £260 - £470 to install, a vertical radiator should cost £280 - £440 to install, a column radiator should cost £290 - £470 to install, and a heated towel radiator should cost between £130 - £230 to install.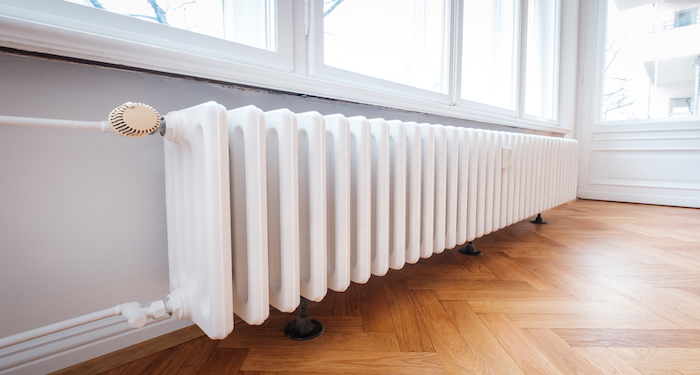 Installing a new radiator in your home often takes 1 to 2 hours, depending on the size of the radiator (small, medium, or large).
A modest radiator will cost between £70 - £90 to remove. A medium radiator will cost between £90 - £110 to remove, while a large radiator will cost between £110 - £130 to remove.
A skip or alternative rubbish disposal services such as a 'Man and Van' service could be used to dispose of an old radiator.
New Boiler
Modern boilers typically last 15 years, but they can live even longer if they are serviced once a year, and any necessary repairs or power cleaning are performed.
Older boilers may only survive up to ten years and may need to be replaced before they reach their expiration date to comply with legislative requirements for central heating systems.
So, if you think your boiler is getting old, then you may need to consider buying a new boiler.
The cost of installing a new boiler is determined by the type of boiler you select. A new combi boiler, for example, costs between £1500 - £3500, whereas a conventional boiler costs between £1300 - £3700.
Other boiler types include system boilers, which cost between £1500 - £2800. Biomass boilers, which cost between £4000 and £9000, and condensing boilers, which cost between £2000 - £2500.
The cost of a new boiler is also determined by the length of time it takes to install it, as craftsmen typically charge a daily or hourly rate, depending on the project. Regular and combi boilers are typically installed in one to one and a half days, whereas system boilers can take up to two and a half days.
Minimum Fee
When you need a boiler transported, some tradespeople may charge a minimum fee. This might be in the form of a flat price that is added to the labour and, if relevant, supply expenses, or it could be a one-time fee for the first hour of labour, though only for short-term jobs like moving a boiler.
Location of Boiler
The location of a boiler is also crucial because the more accessible it is, the easier it will be for a contractor to complete the repair. In this situation, the higher the labour expenses, the longer the job takes.
Of course, this will be determined by the contractor and the difficulty of reaching the boiler.
Type of Boiler
It's also important to consider the sort of boiler. An oil boiler service can cost a lot of money, although moving an electric combi boiler or a commercial boiler is usually less expensive. The cost of having the boiler relocated may be influenced by the quality of the boiler.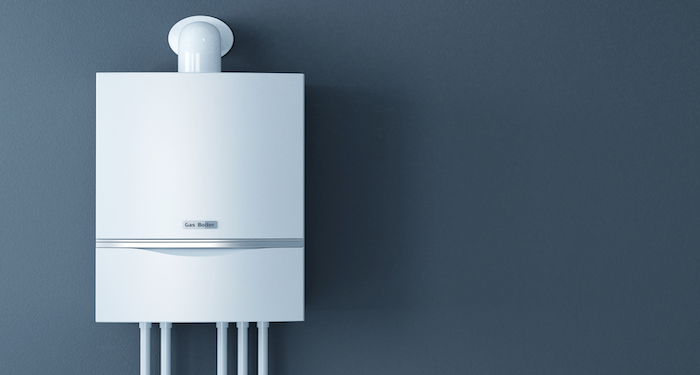 Condition of Boiler
The condition of the boiler is also important. We're not just talking about the boiler's initial condition; if a boiler has worn down significantly over time, it may be more difficult to replace than a new, high-quality option.
Number of Tradespeople
The number of tradespeople chosen for work can affect the cost of boiler maintenance. However, depending on the type of boiler, more than one person may be required to move it, which may increase the entire cost of moving your boiler because you will be paying double the labour.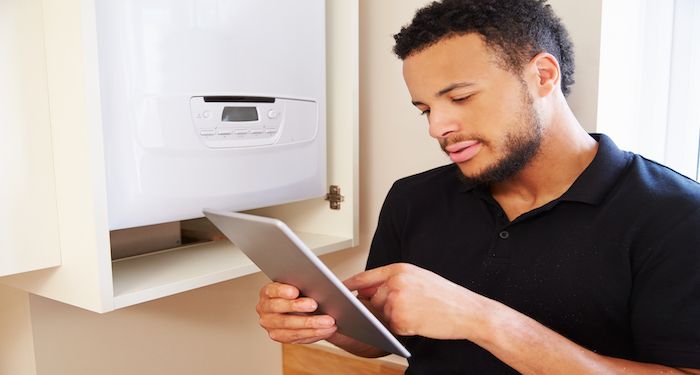 Duration
The length of time it takes to complete the job may or may not have an impact on the final cost, and it all depends on how the tradesperson works. In certain circumstances, a contractor will be paid a fixed amount up front, while in others, they would be paid by the hour.
Size
The larger the boiler, the more it will cost to relocate it. Of course, this isn't always the case, but servicing a larger boiler is frequently more complicated and time-consuming than servicing a smaller, simpler model. However, this is unlikely to be a significant financial consideration.
Tradesmen Costs for a Boiler Relocation
Hiring a tradesperson to relocate your boiler is important as they will do it correctly and professionally. Therefore, if you're thinking about relocating your boiler, talk to your gas expert about the best areas to put it depending on cost, boiler type, and available space. Make sure you consult with your gas engineer as well.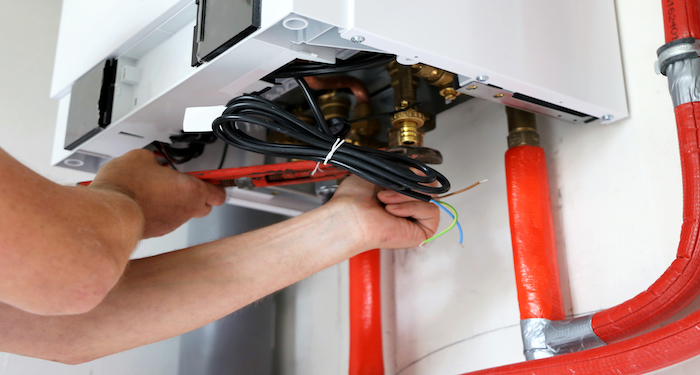 However, what are the labour costs without any materials or additional costs included? Here, we will go through the different costs a tradesperson will charge you for them to move your boiler.
It's critical to seek quotes from a Gas Safe, licenced engineer before transferring a gas boiler. Only these individuals are legally permitted to work on gas appliances in the United Kingdom.
It's a good idea to acquire various quotations because different plumbers charge differently. However, it's also crucial to consider the plumbers' level of experience, as this will affect the price.
An expert plumber would charge between £40 - £60 per hour to transfer a boiler, depending on the plumber, their experience, and the difficulty of the operation.
When hiring someone to move your boiler, make sure they are who you want them to be. For example, a GasSafe registration is required for a certified and qualified gas heating engineer.
Engineers can only register if they are sufficiently qualified, can install and repair heating and household water systems, and can swiftly and professionally deal with an emergency issue.
A photograph will be on the front of the engineer's registration card, ensuring that you're dealing with the right individual.
Contact your engineer as soon as possible if you have any concerns about the safety of your new boiler installation or believe your engineer did a bad job.
They must either correct any problems they caused or reimburse you for the cost of hiring a new engineer. If you've hired a Gas Safe engineer, you shouldn't have any concerns.
How Long Does It Take to Move a Boiler?
When you are relocating your boiler, you will need to have the time in your day to do so. The duration depends on the size and where you want to move your boiler. Consequently, here we will go through the different time scales it takes to relocate your boiler.
When it comes to moving a boiler to a new location, it normally takes a full day. Now, whether you keep the same type of central heating system in your home is a factor. When opposed to transporting a heavy system boiler from the garage to the attic, moving a normal combi boiler a few feet distance will not take long.
A boiler is typically moved from one location to another in two days by an engineer. In a nutshell, this entails duties like moving and lifting the boiler, as well as boiler installation, additional pipework installation, and flue installation.
It may take longer to replace a boiler if it necessitates switching from a system boiler to a combi boiler, for example.
If your previous boiler is in a different section of the house, not only will you have to pay for more pipes, but you'll also have to pay for labour to install it.
When a boiler is relocated, the pipes must also be relocated, which accounts for most of the job's cost. A day should be enough for a like-for-like trade. It may take longer if your new boiler is being transported over a great distance. It could potentially take longer if there are any difficulties.
To install a boiler in the same area but replacing an old heat-online boiler with a new boiler will take one day, and installing a new boiler in a new place to replace your old boiler will take a day and a half.
If you are replacing a system boiler with an unvented hot water tank takes one day, replacing a heat-only boiler with a hot water cylinder takes two days, and replacing a boiler with a system boiler and an unvented hot water tank takes three days.
It won't only be the boiler that needs to be installed if you don't already have a central heating system. You'll also need to install radiators and pipes, which is a time-consuming and messy process.
Pipes may be found in the ceilings, under the flooring, or in the walls, depending on the layout of your property—alternatively, any combination of the above. Allow one to two weeks if you're installing a new system across the house.
The table below will show the duration to relocate a boiler.
| Job | Duration |
| --- | --- |
| Moving a boiler to a new location | 1 – 2 days |
| Installing a boiler in the same area but replacing an old heat-online boiler | One day |
| Installing a new boiler in a new place to replace your old boiler | Two days |
| Replacing a boiler with a system boiler and an unvented hot water tank | Three days |
| Installing a new system across the house | Up to 2 weeks |
Benefits of Moving a Boiler
So, you might be considering moving your boiler but are unsure if it is worth moving or not. Therefore, here we will go through the different benefits that you will gain when relocating your boiler.
Free Up Space
Your boiler is probably stored in a cupboard in your home, so wouldn't you prefer to use that space for other things? By relocating your boiler, you may be able to free up space in a room that could otherwise be utilised for storage.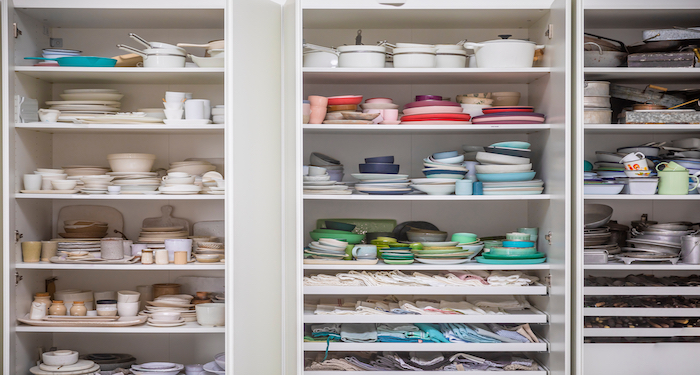 Stop Loud Noises
Maybe you're in a communal room that gets a lot of use throughout the day, and you're becoming tired of the noise your boiler makes. They're all making a bit of a racket.
So, if your boiler makes noises that bother you during the day or night, moving it to a different room could significantly reduce the amount of noise you hear.
Aesthetic
Few people think of boilers as an attractive component of their home, especially if they're surrounded by exposed pipes. As a result, shifting a boiler can help with aesthetics, hot water speed and may be required for extensions.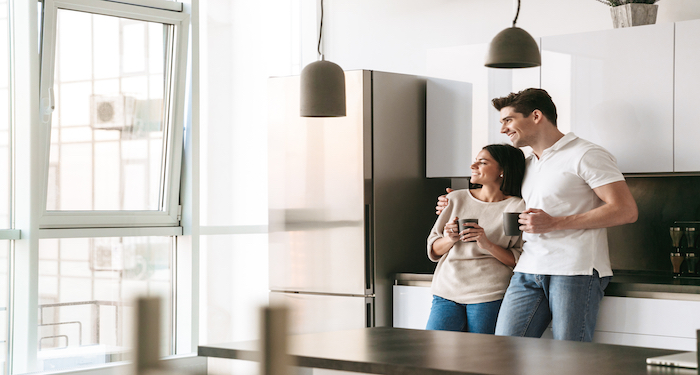 Accessible
The location of your boiler should be convenient. If you're always finding it in the way or finding it tough to reach, it's time to relocate.
You must follow all applicable requirements and enlist the help of a Gas Safe Registered engineer. This will offer the highest level of safety and convenience.
FAQs
Q: Where are the best places to move a boiler?
A: In most cases, you can move your boiler to a variety of locations, including the following:
Washing cupboard
Attic
Bathroom
Bedrooms
Bedrooms
Utility room
The kitchen
Unfortunately, your options for relocating your boiler may be limited in some circumstances. This isn't usually an issue with a combi boiler, but it is with a cylinder that uses an immersion heater, a normal boiler, or a system boiler.
Q: Can I move a boiler downstairs?
A: If you wish to move a traditional boiler from the basement to the second floor, gravity-assisted systems may not allow you to do so. These systems necessitate placing the water tank above the boiler on a higher level.
This problem can be rectified by relocating the water tank to the attic, but this would significantly increase the cost. Moving a boiler downstairs is a large job.
Q: Can I move a boiler to the loft?
A: Many people opt to relocate their boilers to their lofts. However, you must consider the consequences of choosing this site. To make room for the boiler, the loft space may need to be renovated.
This may entail boarding up the loft, installing frost protection on the boiler, installing a loft ladder, and verifying that the wall can support the weight of the boiler. Additional upgrades such as these will raise the project's cost. Moving a boiler to the loft is usually quite a large job.
Q: Should I buy a new boiler?
A: If your boiler is quite old and has only a few years left on its warranty, it may be more cost-effective to have a new boiler put at the new site. If you don't, you'll have to pay for both the relocation and a new installation in a short amount of time.
If the parts for your boiler are difficult to come by or are too expensive, a boiler replacement may be the only option.
It's also a good idea to consider the cost savings of installing a new boiler. Modern, energy-efficient boilers can help you save money by consuming less fuel and offering a 10-year warranty.
If you have an old boiler that is nearing the end of its warranty period, a potential repair could cost you hundreds of pounds. Remember that an old boiler is more likely to break down and require repairs, so it's easy to see how investing in a new boiler might save money.
Q: How can I get a quote to relocate my boiler?
A: The popularity of delivering quotations online has exploded in the last 2-3 years, with prominent operators like British Gas now offering the opportunity to purchase a combi boiler online.
Some boiler manufacturers have even invested in online quoting software to assist their network of certified installers in generating work. Both will result in a boiler installation without a house visit because the engineer will not have visited the property before the work begins.
Sources