How Much Does It Cost to Hire a Handyman?
The average cost of hiring a handyman in the UK is around £20 to £200, although the quote given will depend on the complexity of the job.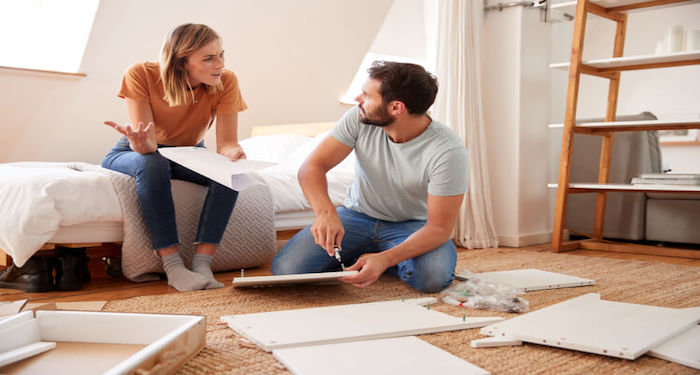 The number of tradespeople needed for the job will also impact the cost, as will the location of your property, as some labourers may charge excess mileage for more remote areas.
Handyman Prices
To help get a better understanding of the cost of handyman jobs, take a look at the following table:
| Job Type | Average Cost |
| --- | --- |
| Flatpack furniture assembly | £20 to £70 |
| Painting woodwork | £80 to £100 |
| Plastering patch repairs | £20 to £160 |
| Hanging curtain poles | £60 to £100 |
| Mirror and picture hanging | £40 to £60 |
| Replacing taps | £50 to £350 |
| Installing lighting | £50 to £250 |
| Fitting shelving | £25 to £200 |
What are the Supply Costs of Handyman Jobs?
One of the most significant costs you need to consider is the supply costs for general handyman jobs, especially if you plan to buy the supplies yourselves, instead of leaving it to the tradesperson.
The below table sets out examples of various supply costs for popular handyman jobs.
| Job Type | Item(s) | Average Cost |
| --- | --- | --- |
| Flatpack furniture assembly | Flatpack furniture | £15 to £8300 |
| Painting woodwork | Wood paint | £8 to £30 per litre |
| Plastering patch repairs | Plaster | £6 to £20 |
| Hanging curtain poles | Curtain poles | £1 to £230 |
| Mirror and picture hanging | Mirrors and pictures | £4 to £450 |
| Replacing taps | Sink taps | £12 to £300 |
| Installing lighting | Lighting | £4 to £300 |
| Fitting shelving | Shelves | £10 to £100 |
Tradesmen Costs for Handyman Jobs
The labour cost for hiring a handyman will vary depending on where you live in the UK. For example, areas like London have a higher cost of living, so you will likely pay more for a handyman's services.
The typical hourly rate for a handyman is around £18 to £25; however, you can expect rates up to £50 per hour in the capital.
Some tradespeople prefer to charge a daily rate, which can cost anywhere from £150 in rural areas to £350 in major cities.
How Long Do Handyman Jobs Take?
A job's timeframe will also have a huge impact on the cost, as the longer the job takes, the more you will end up paying.
Types of Handyman Jobs
A handyman is not typically trained in a specific trade, as they turn their hand to a wide range of jobs that do not require a certified installation.
To give you a better understanding of what a handyman can do, here are some of the most popular jobs they take on:
Assembling Flatpack Furniture Cost
One of the most common tasks that a handyman is hired to do is flat pack furniture assembly. This job is typically straightforward. However, many homeowners prefer to hire a handyman to save time and also prevent the hassle of following instructions and putting the furniture together.
Hiring a handyman to assemble your flat pack furniture will also ensure that the job is done correctly, so you can rest assured that furnishings will be safe and secure once they are complete.
You should expect to pay around £20 to £70 for this type of job. However, his will vary depending on the type of furniture, as a small cabinet will be much easier to put together than a 4-door wardrobe.
Painting Woodwork Cost
Another common task for a handyman is wood painting, which typically involves applying paint to doors, window frames and skirting boards. Again, this is a fairly simple task; however, it requires time and attention that some people do not have the patience for.
A handyman will also be relatively knowledgeable on the best types of paint to use and where to use them to prolong your wood furnishings' lifespan and improve the aesthetic.
The average cost of woodwork painting is approximately £80 to £100, plus the price of the paint itself.
Plastering Repairs Cost
If you notice any marks or damage on your plastered walls, then it may be cheaper to hire a handyman rather than a plasterer, as their rates tend to be much lower.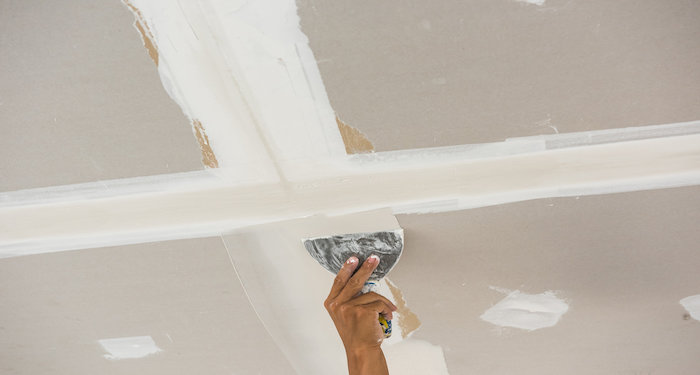 Repairing plaster usually involves removing damaged plaster and filling in any cracks or damage with brand new plaster. A Handyman should have the tools to complete the task, or they may ask you to purchase them or include it in their overall cost.
Plaster repairs are normally priced at £6 to £20 depending on the extent of the damage and how long the repair takes.
Hanging Curtain Poles Cost
When buying new curtains, the company may ask if you want to include professional hanging as an added cost.
This can be quite expensive, especially if you are on a budget. In this instance, you should purchase the curtains and instead hire a handyman to fit your curtain poles.
The handyman you choose will measure the area where you want the curtain pole. They will then hang the curtain pole with the correct fixtures, which can be supplied by either you or them.
A handyman typically charges about £60 to £100 to hang curtain poles, which will depend on the duration of the job.
Hanging Mirrors and Picture Frames Cost
Another common job is hanging mirrors and picture frames, which normally takes just one to two hours to complete, depending on how many mirrors or pictures you have.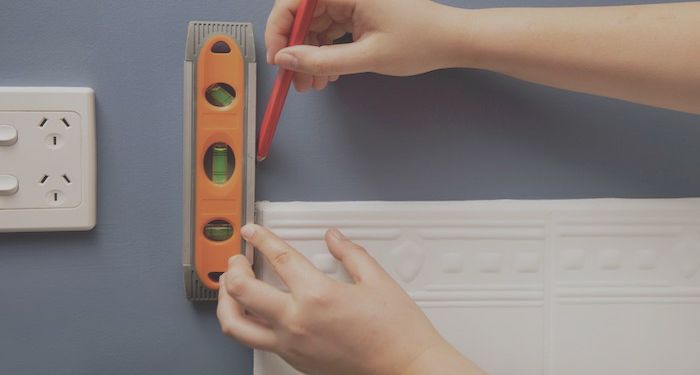 Before hanging a mirror or picture frame, the handyman will first measure up the area on the wall where you want it to be located. They will then mark where the fixings need to be before hanging the picture or mirror in place.
You should expect to pay about £40 to £60 for this type of job, although it may be more if you want multiple mirrors or pictures installed around the home.
Replacing Sink Taps Cost
If you notice any issues with your sink taps, such as leaking or strange noises, then you do not have to call an expensive plumber for such a small job.
While a handyman is not a trained plumber, they will have a certain level of plumbing skills, which will enable them to fix or replace your taps easily.
If your taps do need replacing, then the first thing they need to do is remove the old ones and check for any additional issues. Once they have assessed the plumbing, they can then continue to install the new taps, followed by performing thorough checks to see if they are working.
Replacing taps will normally cost around £50 to £350. This usually does not include the cost of the actual taps, although you can ask them to include supply on their handyman price list.
Installing Ceiling Lights Cost
If you have recently purchased a ceiling light but are wary about installing it, you should definitely consider hiring a professional to wire it in for you.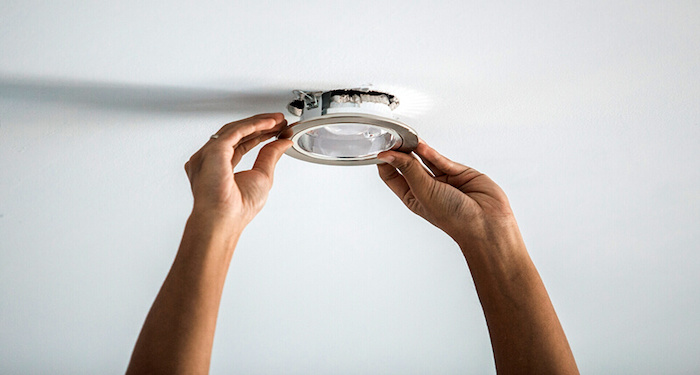 Before they do anything, the handyman will make sure that the mains electric is off. They will then mark and cut out the ceiling area where the light will be installed, followed by wiring it in.
Installing a ceiling light is typically priced at £50 to £250, which usually does not include the light's cost.
Fitting Shelving Cost
Hanging shelving is a great way to increase storage without taking floor space. You can hire a handyman to hang shelves around your home if you have no DIY experience or do not have the time.
To hang the shelves, the handyman will make pencil marks on the areas that need drilling. This will ensure that the shelves are installed correctly and are secure enough to hold your personal items.
The cost of hanging shelving ranges from £25 to £200, not including the supply costs.
FAQs
How do you find a reliable handyman?
One of the best ways to find a reliable handyman is by asking for recommendations from friends and family. This will ensure that you are hiring someone who can be trusted to get the job done right.
You can also look at reviews by searching 'handyman jobs near me' which will bring up plenty of results from real people and recent jobs in your area.
What are the most popular handyman jobs?
Some of the most common handyman jobs include shelf hanging, woodwork painting and flat pack furniture assembly.
What electrical work can a handyman do?
The type of electrical work a handyman can do will depend on their qualifications. For instance, a handyman may also be a qualified electrician, and will therefore be able to conduct all electrical jobs.
However, a handyman with no formal electrical credentials is limited. Although they can legally conduct electrical work, it must be checked by a professional electrician before it can be signed off.
What can a handyman legally do?
A handyman can take on almost any task, however notifiable tasks including electrical and plumbing work must be checked by a qualified professional to ensure the job has been completed correctly and safely.
Does a handyman need a license?
A handyman does not legally require a license to operate; however, many obtain a license or enrol on courses as this will allow them to charge more for their services.