Introduction to Mortar Mixing
Finding the ideal mortar mix ratio is a vital part of any construction or maintenance project in which mortar is being used.
This article will explain what mortar is and discuss topics such as what materials should be used in a mortar mixture and the ideal ratios for varying forms of mortar.
Our guide will be helpful if you are planning to undertake a project which will utilise mortar or if you want to simply expand your knowledge of mortar mix ratios.
What is Mortar?
For this section we will break down what mortar is. We will also discuss why it is important in the construction industry, how long it has been in use and what it's used for.
Mortar is a paste mixture that is distinct from concrete mixtures based on it having a higher water to cement ratio compared with the concrete mix ratio. There are various types of mortar including lime mortar and Portland cement mortar.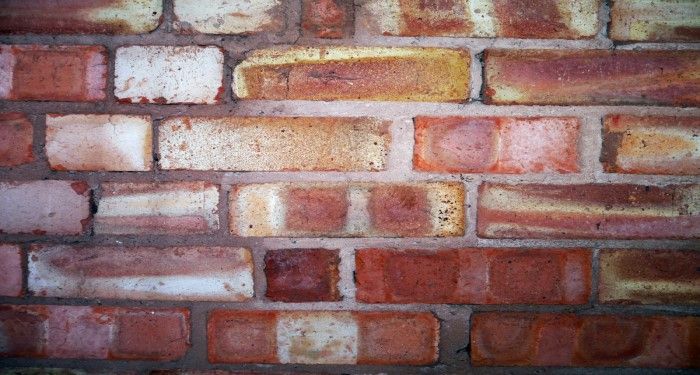 While mortar lacks the strength of concrete, its value in the construction industry is partly down to the fact it acts as a glue to hold masonry units together.
Other construction benefits to mortar use include its durability, compressive strength and its ability to prevent water leaks. It is commonplace for mortar to be used as a brick mortar with the use of a brick mortar mix.
While ancient mortar can be dated back to at least 14,000 years ago, new modern mortars such as Portland cement mix mortar rose in prominence during the 19th century. The primary purpose of mortar is to hold together bricks and other masonry materials.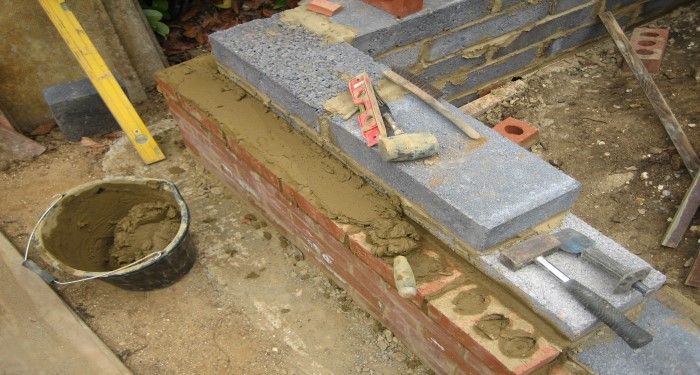 Materials Used in Mortar
We will now discuss various materials that may feature in mortar and which type of mortar these materials can be found in.
Frost Proofers
Frost proofing chemicals are as the name suggests designed to protect mortar from freezing temperatures.
Frost proofers can be found in Portland cement and white cement mortar. Certain products may be limited to one type of mortar or another.
There are various warnings associated with frost proofing as to when it should be used and when it should not be used.
Accelerators
Accelerators are used to speed up the hardening of cement. Accelerators can be used in any type of mortar although some products may be specific to certain types of mortar.
Colour Additives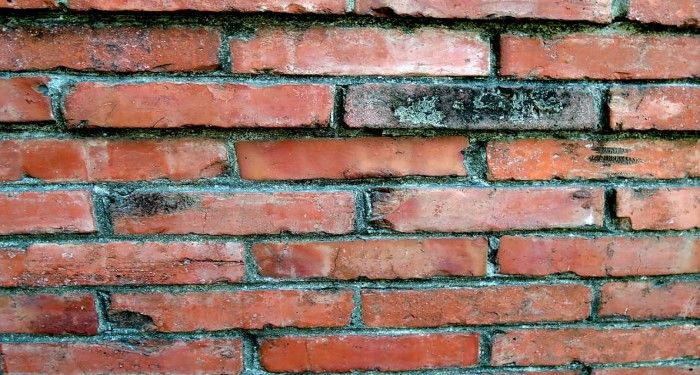 Colourants are applied to mortar to achieve a specific colour. Additives may be mixed with Portland cement among other mortar types. Some products can be used with any mortar mix.
Cement
Cement consists of elements such as aluminium, iron and silicon. Cement is a core material of many types of mortar. It can be found in mortars such as Portland cement mortar, aerated cement mortar and gauged mortar.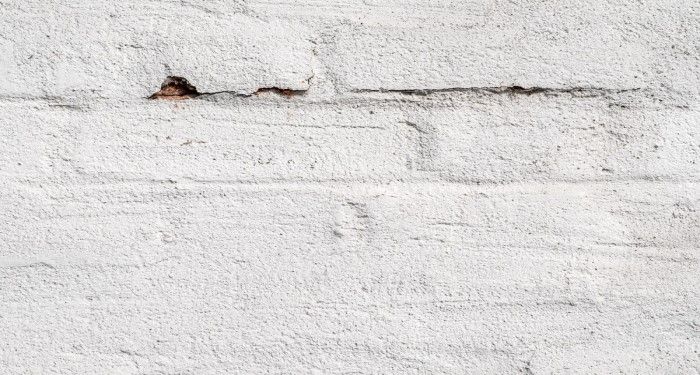 Sharp Sand
Sand is another key material in mortar. Sharp sand has a larger grain size than most sands. This type of sand tends to be used when an aspect of construction requires more flexibility and strength.
Sharp sand should only be used in mortar for certain construction jobs such as for stone and cills and chimney work. Lime-based mortar with sharp sand should be used for chimney work on older period homes.
Soft Sand
Soft sand is more commonly featured in mortar than sharp sand. Soft sand, also known as bricklayers' sand, is a gritty sand type consisting of small grains. Most soft sand products can be used to make any type of mortar.
Plasterers' Sand
Plasterers' sand lacks the coarseness of sharp sand while not being as fine as soft sand. Salt and clay are washed out of this sand to prevent salting. Plasterers' sand can often be used for any form of mortar.
Plasticiser
Plasticiser is a liquid used to reduce the water content in mortars while improving the workability and adhesion of the mixture.
Plasticisers will usually mix with most types of mortar. Some products may specify not to mix with lime-based mortar or floor screed mortar.
Lime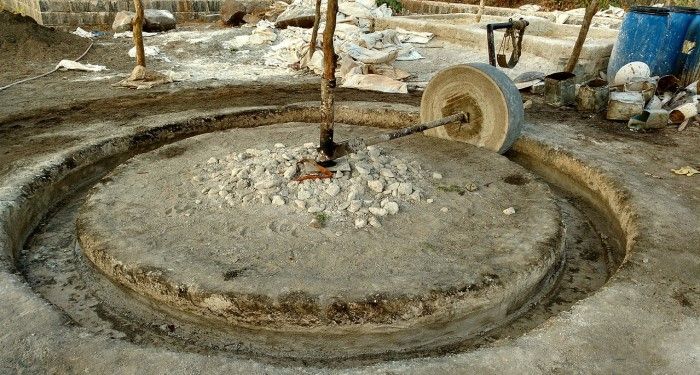 Forms of calcium carbonate including limestone are used to make construction-ready lime. Lime can be added to mixtures to form mortars such as non-hydraulic lime mortar and hydraulic lime mortar.
Lime can also be found in gauged and surkhi mortars and may be present in mud, lightweight and sound absorbing mortars.
Waterproofer
Waterproofer is utilised to waterproof exterior and interior masonry surfaces and for the creation of custom-made mortars. Waterproofer can usually be applied to any type of mortar. However, how much should be applied, and which product should be used for each mortar type will vary.
Lime Mortar Mix Ratio
In this section, we will discuss lime mortar and answer questions such as what materials are needed to achieve the best lime mortar mix ratio. Lime mortar is a long-standing form of mortar that is primarily made from water and lime.
The preferred ratio of a lime mortar mix ranges from 1:3 to 1:5, combining lime and sand. How much sand you should use depends on what strength you want the mortar to be.
For historical buildings, it is preferable to use a natural hydraulic mortar mix comprising materials such as sharp sand that is well-graded and you may choose to include additives such as brick dust and china clay.
Water and lime are of course the two primary materials you will need. When it comes to new builds, you should also employ natural hydraulic lime which may need fine or sharp sand depending on what part of a structure you are working on. Once again, water and lime will be the key materials.
Mortar Mix for Pointing
In this section, we will break down the ideal mortar mix for pointing. Pointing refers to the finish that exists between bricks which comprise the exterior of a given structure. Mortar is used to lay bricks and with time may need repointing.
The preferable mortar mix ratio for pointing is 1-part mortar and either 4 or 5 parts building sand. The ratio will vary depending on what exactly is being pointed. For bricklaying, you will usually want a 1:4 ratio with plasticiser added to the mixture.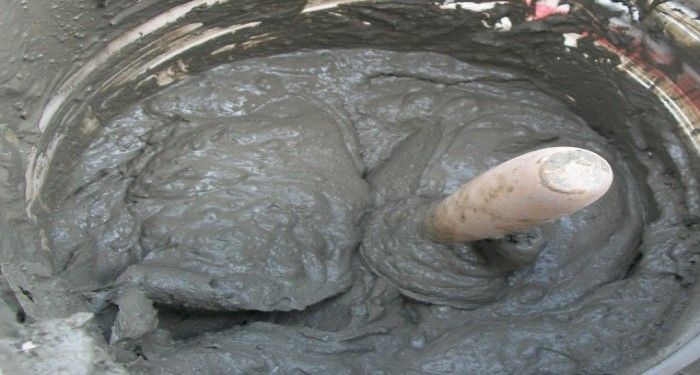 For above DPC Airtech blocks, 5 parts building sand and 1-part cement is preferable. In windy and wet parts of the UK, you should employ a ratio of 1:3 for chimneys. A patio pointing mix generally requires a 1:4 ratio.
High traffic paving will need a mortar mix for paving with a ratio of 1:3 as this would make for a strong mortar mix. In most cases you will need water, soft building sand and perhaps plasticiser. Additional materials may be needed depending on what is being pointed.
Cement Sand Mortar Mix Ratio
Cement and sand mortar is a popular form of mortar. We will discuss the ideal ratio for a sand and cement mix in this section. Regular cement and sand mortar is that which primarily combines soft bricklayers' sand with cement. Cement and sand mortar is used for a wide range of jobs including acting as a glue for bricks, pillars, walls and for repairing or maintaining old listed buildings.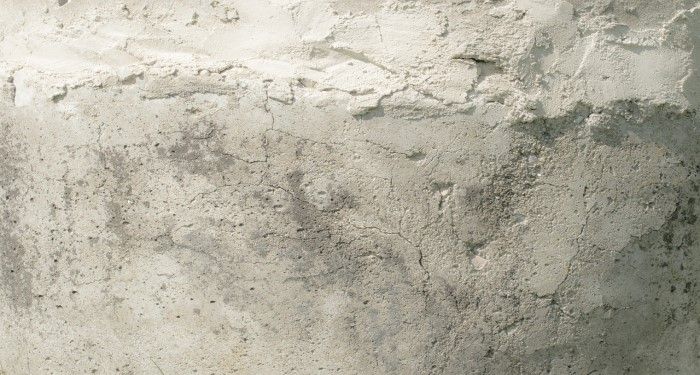 However, a concrete ratio mixture is used instead of cement and sand mortar for structural projects. The preferred ratio is 1:3 or 1:4 of cement and building sand. To create a sand cement mix, you will need cement, water and soft building sand.
Render Mortar Mix Ratio
We will now discuss what a render mortar mix is and look at its ideal materials ratio. A render mortar mix is one that is used for rendering walls by applying a mortar mix to achieve a smooth surface or one that is textured. This job is performed on both the internal and external areas of the wall. It is used for this purpose nowadays.
The preferred mix ratio is 1-part lime, 1-part cement and 6 parts sand. Alongside the aforementioned materials you will of course need water. The sand in question should be either rendering sand or plastering sand. It's possible to purchase a ready-mix render or to make it from scratch.
Roof Tile Mortar Mix Ratio
Roof tiling has its own preferable mortar mix ratio which we will discuss in this section. Roof tile mortar is that which mixes specific materials in a certain ratio for the purpose of tiling a roof.
Roof tile mortar mixes can be used nowadays on modern buildings, but it may also be used to maintain historical buildings.
Mortar mixes can be applied to various tiles including ridge tiles, concrete roof tiles and hip tiles. The most significant British Standards for roof tiles are BS 8000-6, BS 5534 and BS 5250.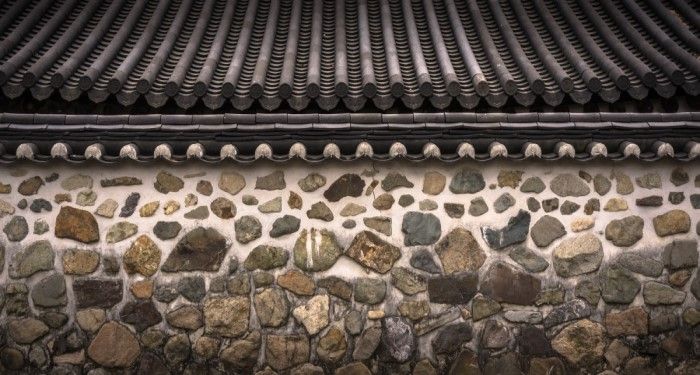 The first two standards focus on specification, installation and design. BS 5250 is concerned with condensation control. Nails are required or recommended for various roof tiles.
The exact requirements or recommendations range depending on the tiles being used. For example, any single lap tiles must be fixed mechanically with a nail or clip while double-lap tiles should be secured with two nails per tile.
Further information is described in BS 5534. A roof tile mortar mix should have a ratio of 1-part cement, 2 parts building sand and 1-part wash sand. Alternatively, you may choose to employ a ratio of 1-part cement and 3 parts building sand. You will need water to complete your mixture.
Chimney Mortar Mix Ratio
For this section, we will look at the ideal mortar mix ratio for a chimney and what materials should be included in this mix. This type of mortar mix is designed for work on chimneys.
Today, chimney mortar is used on chimneys that are still in use and for chimneys of historical buildings as part of preservation work.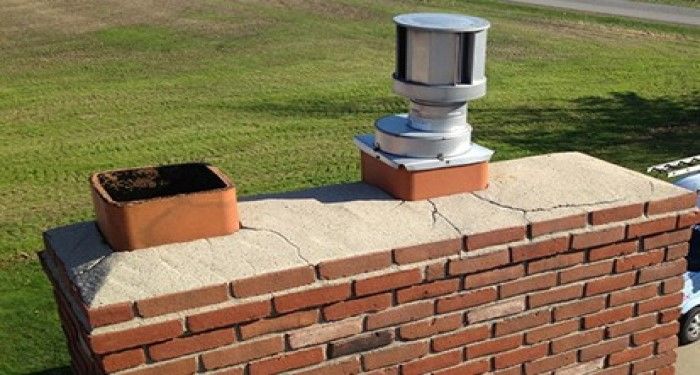 If you live in a part of the country that is windy and particularly prone to rain, you should employ a 1:3 mix of building sand and cement. For bricks that are softer and more penetrable, it is preferable to use a mix of 1-part lime, half part cement and 4 parts soft sand.
For chimney flaunching, one preferable option is that of 1-part soft sand, 2 parts sharp sand, 1-part cement and an optional half part lime. You will require soft sand, water, cement and perhaps lime or/and sharp sand, depending on the nature of your chimney and the job in question.
Ready Mix Mortar
We will now discuss what a ready or pre-made mortar mix is. A ready-mix mortar is a blend of materials for use in construction or maintenance work.
Usually, a pre-made mix only requires the addition of water before it can be put to use. Pre-made mortar mixes can vary depending on the materials included and the ratio of said mixes.
Some pre-made mortar mixes may be used as a patio mortar mix while others might be designed for repairing chimneys. However, many ready-mix mortars can be used as general purpose mixes.
Available ready mixes include lime-based mixes as well as those based around masonry cement, cement with plasticiser among others.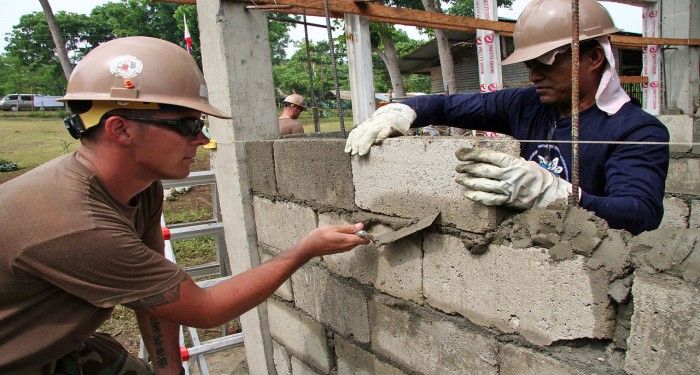 The quality of ready-mix mortar varies depending on the manufacturer but there are many popular products on the market which have high-ratings and positive feedback on reliable websites across the internet. These include products from brands such as Bostik, Polycell and Everbuild.
Ready mix mortar uses vary depending on the product. Some can be used for smaller jobs such as repairs surrounding pipework, ponds and guttering.
Others may be employed for laying all and any types of blocks and bricks. You should ensure that you are buying an appropriate ready-mix mortar for the work you are undertaking.
FAQs
Q: How long does mortar take to dry?
A: Mortar tends to take 24 to 48 hours to dry.
Q: How much mortar do I need?
A: How much mortar you will need is of course dependent on how many bricks you are using and the size of the structure in question. You can use a mortar calculator for precise estimates.
Q: How thick is mortar between concrete blocks?
A: Mortar joints tend to have a thickness of around 10mm.
Q: What is a mortar board?
A: A mortar board is used to contain the mortar mix before it is utilised. These boards can be used for laying out mortar.
Q: What is Portland cement mortar?
A: Portland cement mortar or simply cement mortar is a modern mortar mix which was patented in 1824.
Sources