What are the Best Paying Trade Jobs?
Tradespeople have long proven to be the backbone of the UK industry for as many years as we can remember. The roles they play in our economy and lives can't be understated, and without these skilled workers, we'd all be at a loss.
If you're interested in pursuing a career as a tradesperson, there are a multitude of factors to consider before deciding on a trade.
Of course, you must consider your skills, aptitudes and which trade interests you the most, but another major thing to consider is the wage you can expect to receive. After all, financial viability is the most important thing to think about before committing to a career.
In this section, we'll cover the different trade jobs, what they entail and what their pay generally looks like.
Of course, the rates will differ depending on the region, but we'll clear that up in the next section.
To pursue a career as a tradesperson, you will most likely need to find an apprenticeship or learn the skills required in college. Many prefer the apprentice route as not only are you paid for your time; you'll gain experience at the same time as learning the skills.
We'll delve into apprenticeships more later in the article.
Electrician
Electricians fit, service and maintain electrical equipment, machines and wiring in both residential and office spaces although further training can be done to work on larger scale buildings like factories.
As with most trades, life as an electrician allows you to choose to either work for someone else or a company, or trade as self-employed, giving you the freedom to work as and when you please.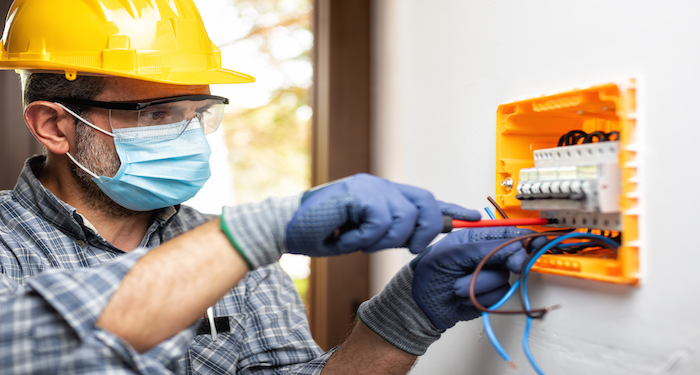 Earning rates for an electrician (once you're fully qualified) is around £18,000 as a new starter to the industry, but by the time you're an experienced electrician, you could be earning as much as £42,000 per year.
The national average for an electrician is £32,000 per year, £350 per day or £40 per hour. Electricians are the highest-paid trade based on national figures.
Plumber
A plumber's daily tasks usually include fitting and servicing hot and cold-water systems, heating appliances that involve water and maintaining drainage networks.
Much like an electrician, plumbers have the luxury of choosing whether to work with a company or as self-employed, allowing you to pick you own hours and workload.
Rates for a plumber starts at around £15,000 for a new starter, rising to as high as £40,000 for an experienced plumber with years under their belt.
A plumber will typically charge £250 per day or around £35 per hour for their services. The national average for a plumber is £30,000.
Carpenter
A carpenter makes and installs wooden structures, furniture and fittings, they are also called Joiners at times. Carpenters are known for working long hours and often during weekends and evenings.
Starting out as a trained carpenter, you will likely make around £16,000 per year, but after you have garnered enough experience, you can realistically expect to earn up to £40,000 depending on how many hours you work.
The national average for a carpenter is around £26,000 with the hourly rate typically amounting to £30 and around £200 per day.
Bricklayer
A bricklayer, or brickie as they're affectionately known, build houses, walls, chimneys and repair pretty much all stonework.
They don't tend to work many unsocial hours, but they do tend to work away from home at times, depending on where their next job is.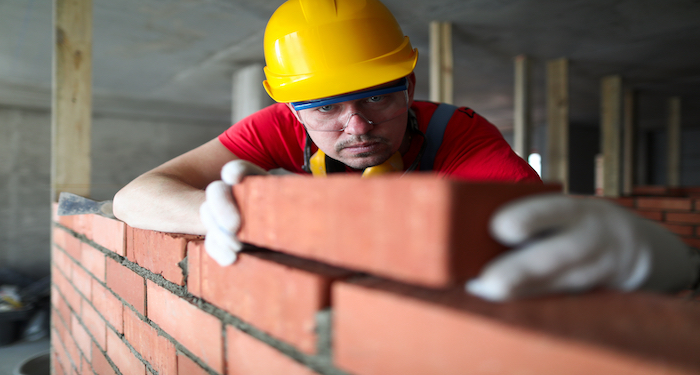 The rate for a junior bricklayer is around £15,000 per year, but an experienced bricklayer earns up to £35,000 per year.
The national average for a bricklayer currently sits at £28,500 with their day rate amounting to £150.
Due to the length of jobs, a bricklayer will rarely charge by the hour, with price-per-job being the most common way to quote.
Roofer
Roofers, unsurprisingly, maintain roofs, replace slate and fit skylight windows. They tend to work quite a few evenings and weekends to meet their customer's availability, and typically work around 40 hours per week.
The pay for a newly qualified roofer is about £13,000, but after a few years of experience, they can expect to earn as much as £32,000 per year.
The national average salary for a roofer is £25,000, meaning not many roofers stay the introductory £13,000 per year for too long. A day rate for a roofer is usually somewhere in the region of £125.
Tiler
Working in all locations ranging from kitchens, bathrooms, hotels and restaurants, a tiler is responsible for tiling walls and floors. Working hours vary from days, evenings and weekends, so tilers have to be fairly flexible.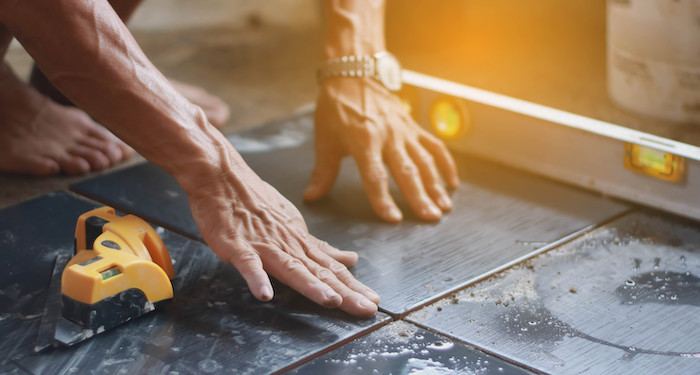 A newly qualified tiler will usually earn around £17,000 per year, but this should rise up to £38,000 by the time you are an experienced tiler with years under your belt.
The national average currently stands at £25,000, with tilers earning around £150 per day.
Plasterer
A plasterer ensures walls and ceilings are perfectly prepared for painting and decorating.
Plastering is a popular trade, and a good Plasterer is a highly sought-after tradesperson. Plasterers tend to work around their client's availability, so expect to work several evenings and weekends.
The starting wage for a Plasterer is usually around £14,000 although, after years of experience, you can expect this to increase up to £30,000.
The national average salary for a Plasterer current sits at £25,500 with the day rate matching many others at around £150.
Builder
A builder's duties included overseeing, coordinating and working on construction, renovation and repair projects on homes and buildings.
Builders tend to keep pretty standard working hours but can work away from home if they choose to.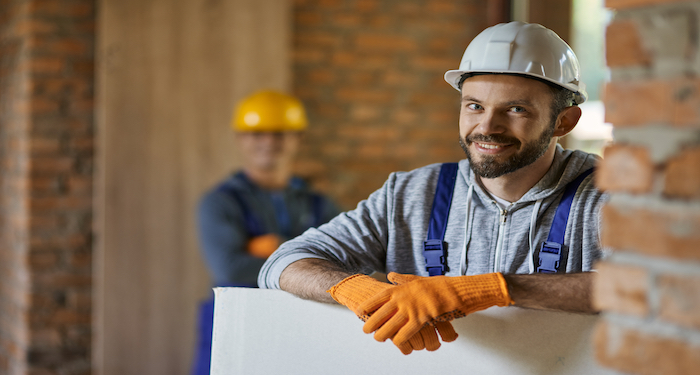 A fresh builder that has recently qualified will usually earn about £16,000 per year, however, after years of experience, you can expect this to rise up to around £40,000 per year.
The national average for a builder is about £26,000 per year with a day rate amounting to around £200.
Average Tradesperson Salary Per Region
The cost of living varies pretty drastically across the UK, especially when considering the rates in London to the North West, for example.
Trade fees and rates follow those same trends meaning you earn more or less dependent on your location. Here are how each trade differs:
Electrician
The national average for electricians is £32,000 per year; however, that rises to £37,000 for London.
The rest of the UK is actually pretty balanced, with a yearly salary either £1,500 over or under the national average. Wales is the only place in the UK where the rates are dramatically lower, coming in at £27,000 per year.
Plumber
With the national average amounting to around £30,000 per year for a plumber, a plumber in London can expect to earn closer to £35,000.
However, the rest of the country is fairly in line with the national average.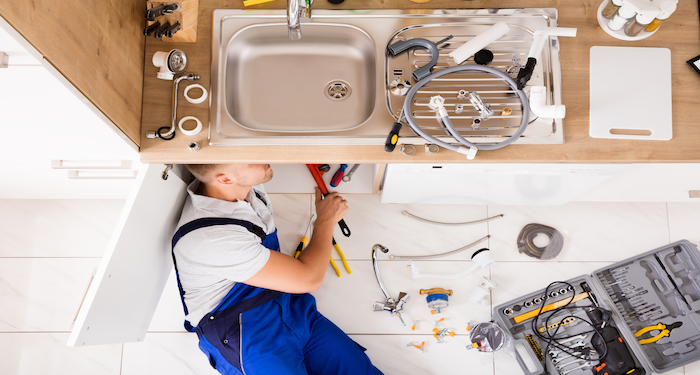 Carpenter
Carpenters don't really fluctuate in terms of rates across the country, even daily rates in London are only around £35, just a £5 increase.
In contrast, there aren't any regions in which you earn noticeably less either, making carpentry a very resilient trade to pursue.
Bricklayer
With the average annual salary for a bricklayer amounting to £28,500, it's interesting to see how this fluctuates depending on the location of the work being completed.
London and Leicestershire tend to see as much as a 23% increase in pay compared to the national average. However, towns in the North West and South East are paid around 18% less for work, except for big cities like Liverpool and Manchester.
Roofer
As is the case with many trades, the rate for a roofer in London is much higher than other regions in the UK with roofers earning up to 25% more in the capital.
The rest of the UK is fairly in line with the national average, with only slight increases or decreases in some areas.
However, Birmingham is a huge outlier, with roofers being paid 20% less than the national average in the area.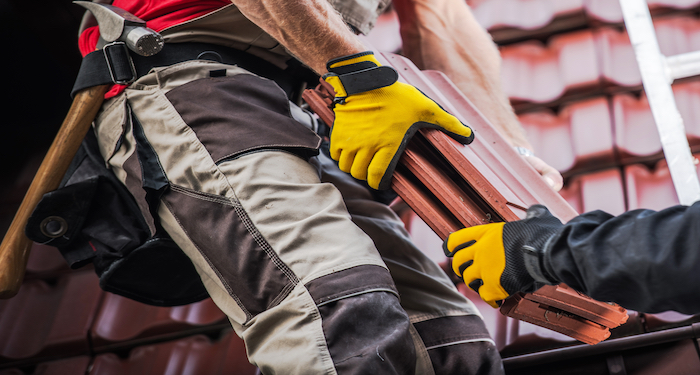 Tiler
The national average for a tiler per year is £25,000, but some regions will pay more for the work tilers do.
As usual, London pays more, with Tilers earning around 18% more in the capital. But, surprisingly, Manchester pays a Tiler even more, with earnings reaching up to 28% more than the national average in Manchester.
Glasgow is at the low end with Tilers earning 20% less than the average, so it's important to pick your jobs carefully.
Plasterer
Many trades see different regions pay less than the national average for jobs completed; however, this isn't the case for a Plasterer, with all regions paying at least the national average of £25,500.
However, London will pay 30% over the national average and Manchester will pay 21% over the average. Working in big cities really does pay when it comes to plastering.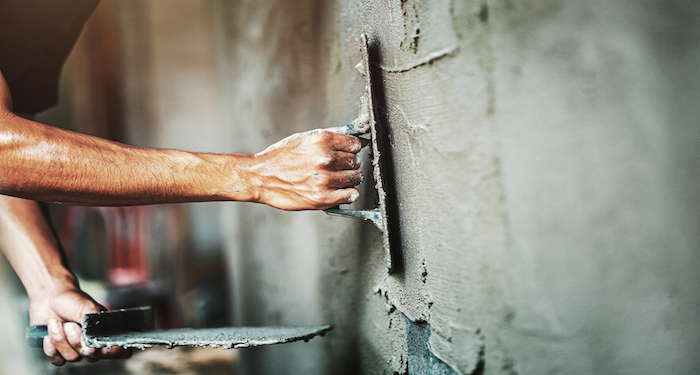 Builder
Fee's really fluctuate depending on region for a Builder, with regions like London and Cornwall paying up to 15% more than the average.
However, Birmingham pays 20% less than the average, so it's imperative to understand how rates change depending on the region when providing quotes.
How Much do Trade Apprentices Earn?
Apprenticeships combine practical training while performing work in your chosen field, with study in a college.
As an apprentice, you'll work alongside skilled and experienced tradespeople to gain job-specific skills while earning a wage and having the opportunity to spend some time in college learning some of the theoretical aspects of the job.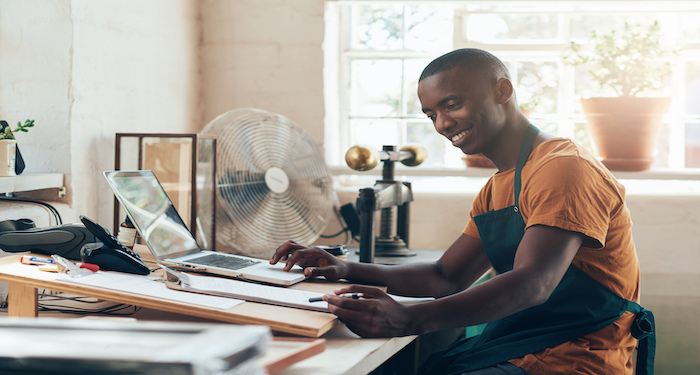 An apprenticeship can take anywhere from 1-5 years depending on the trade of choice and will equate to a certain level of qualification depending on how high of a level the apprenticeship is completed it.
Apprentices are paid at the national minimum wage for apprenticeships, which is currently £4.15 per hour.
For the first year, you're paid at this rate regardless of age, however, after the first year, your pay coincides with the national minimum wage for your age.
Check the government website to find out what your wage. You are also entitled to 20 days paid holiday per year, and employers must honour these regulations that are set out by the government.