What is a Home Security System?
In the UK and Wales, in 2020, a burglary took place every 106 seconds, at the average cost of £3,005 per victim.
These rates alone are enough to illustrate the need for a reliable home security system, whether in the form of CCTV camera setups, smart home security or motion detectors.
A home security system is a system installed within your home with the sole aim of protecting it from thieves and criminals.
Home security systems can be found in a wide variety of styles, from CCTV cameras that are very obvious to anyone looking at your home to more discreet motion detectors that would alert you to any movement while they are active.
In recent years, the rise in smart home products has bled into the home security market, and some of the products have been adjusted to directly focus on home security.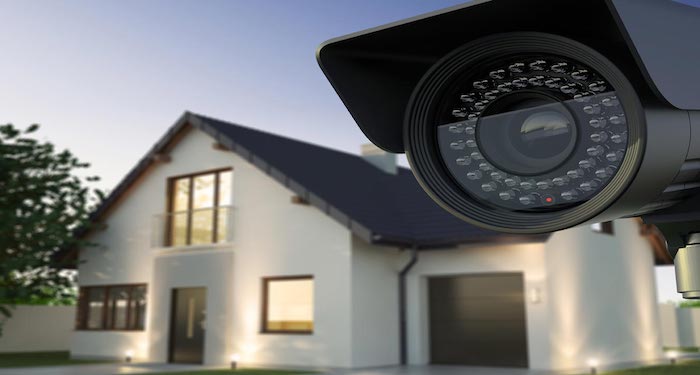 A good example is Amazon's Alexa range of hardware, with products like Amazon Show which has a small screen on it fit for video streaming and is also compatible with home security products like the Ring doorbell.
Home security systems provide a few different things. Firstly, they usually act as a deterrent to any potential burglar, with obvious CCTV cameras or alarm boxes on the side of your home.
This will show them that if they attempt to gain access to your home, they will not only trigger an alarm, but there will be footage of them and their actions which can be used for tracking them down and prosecuting them.
This leads into the second benefit too, with some home security systems designed to alert and help law enforcement in the scenario that someone attempts to break into your home. Alarm systems will alert the police and create a log of the specific time when the alarm was triggered.
Another benefit of home security system is peace of mind for the homeowners. You'll sleep much easier at night with a few different security systems installed than you would if you didn't have any.
How Do You Use a Home Security System?
Home security systems do vary quite widely in their user-friendliness when it comes to installation. Of course, once installed, all home security systems are very simple and straightforward to use, but nigh on impossible to tamper with from the outside perspective.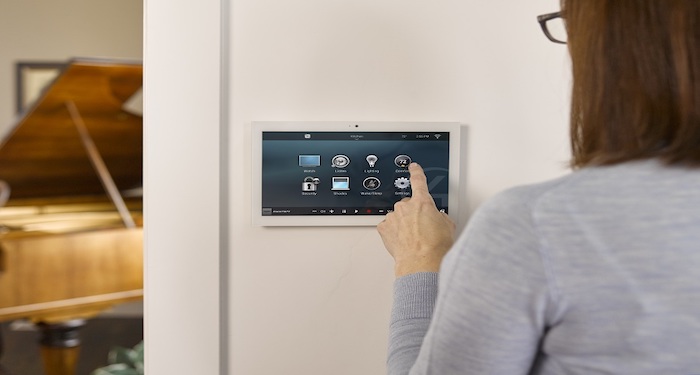 Systems like alarms and high-end CCTV camera systems will probably need some professional installation, whereas motion detectors and smart home systems are very easily installed yourself.
This section offers a quick rundown of how each system works.
CCTV – CCTV, or Closed-Circuit Television, are cameras that are installed around your home focused on key areas, and the footage can be reviewed and recorded on a device either within your home or on the cloud online.
Sensor-based indoor burglar alarm – These alarm types are triggered when your home's external doors are opened, which triggers an alarm when the alarm has been armed with a code. These are very effective for alerting both you and law enforcement automatically when triggered.
Glass break detectors – These types of detectors cover the windows in your home, and like sensor-based alarms, will alert you and law enforcement in any case of them being triggered.
Motion detectors – Motion detectors are small devices that detect any movement within your home, and again, when your system has been armed, will alert both you and police.
Smart home security – Smart home systems have rocketed in recent years. They encompass a wide number of products from CCTV cameras, to video doorbells that allow you to interact with callers and automatically film anyone who approaches your door.
Types of Home Security System
Wired Home Security
There are two main differences between wired systems and wireless systems, and that is battery power.
You'll never have to worry about the battery draining on your wired systems, and except in the case of a full power cut, you can have faith that your system will always be active and live.
Wired systems are found with pretty much all products, and even some video doorbells require a wired system.
The only drawback of wired systems is that these systems usually require expert installation, or they require installation that involves drilling and laying cables around the home.
Wireless Home Security
Wireless systems are generally easier to install, with a lot of them just requiring a charge of the battery and installation on the wall or unit that you plan to keep it. Now, wireless can mean two things.
They require absolutely no wired cables at all and run completely over Wi-Fi and battery power, or they need to be wired in for power, but everything else is run over Wi-Fi.
Be sure to check which option it is before purchasing something as it can sometimes be quite misleading to the customer.
The rise in battery technology has meant that batteries last much longer than they ever have, but it still depends on use.
Take a Ring doorbell, for example, if you have a lot of callers or triggers by pedestrians walking past your home, your doorbell will drain a lot in a matter of weeks.
However, if you live in a quiet area with few callers or detections, your battery could literally last months before requiring any charging. Another benefit of wireless systems is the ability to access them remotely.
For example, if you have wireless CCTV cameras, you can usually download apps specific to the cameras. This will allow you to watch a live stream from the system in real-time from anywhere in the world, providing the cameras are connected to your Wi-Fi.
CCTV Home Security
CCTV systems are the most popular deterrent for burglars, as they simply pose too much threat for any thief. Not only are they usually used in conjunction with an alarm system, but it's also hard to break into a home by keeping yourself anonymous.
It also has timestamps, and other information saved which would help with prosecution when the thief is caught.
Cameras are usually in key areas of your home, and the number of cameras required depends on your home's size. These points are usually your car on the driveway, all external doors and windows and any garage or sheds that you may have.
The idea is to create as much of a full coverage around your home to avoid any 'blind spots' where none of the cameras can pick up a spot.
CCTV cameras are typically wired for power, but still connect to the Wi-Fi to allow for remote viewing and reviewing. The footage is usually recorded on a Digital Video Recorder or DVR.
Depending on the size of the hard drive within it, the footage can usually record the last three weeks of footage before auto erasing it.
Some CCTV cameras also feature motion detectors that can be great for keeping footage much further back than a few weeks, by only recording when motion has been detected.
Sensor-based Indoor Burglar Alarm
Sensor-based alarms are probably the oldest version of home security, but for good reason. Simply put, this is probably the most effective home security system with a loud alarm sounding to both your home and anyone on your street when your doors are opened and triggering the alarm when armed.
They will also usually inform the police automatically, giving any intruder mere seconds to do any damage.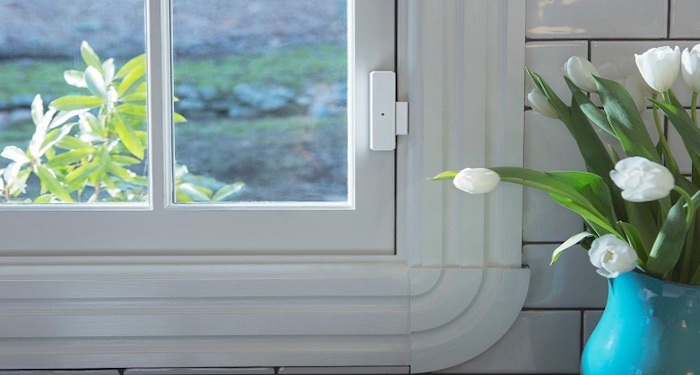 These alarm systems will typically come with a paid service to a crime prevention service to monitor and maintain the alarm. Still, of course, you can forego this service for a simple, loud alarm service.
You will have seen these types of systems before as they are usually big white boxes with a flashing light on them to show any potential intruder that they would be better served moving on.
Glass Break Detectors
Glass break detectors work in the same way as sensor-based alarms, but for your windows instead of doors.
Many burglaries gain access to the home via windows, as doors are typically focused on more with home security measures.
If the glass is broken, the detector will sound an alarm, and if a crime prevention service is active, the company will alert the authorities.
Motion Detectors
Motion detectors are used with a variety of other systems, like the aforementioned CCTV camera systems.
They can either sound an alarm when triggered or instead tell the cameras outside or inside your home to start recording. With smart home systems, this will also send a notification to you via your mobile phone.
Smart Home Security
Smart home security systems have risen in recent years due to the popularity of the technology and the ease of use and installation.
They are also very cost-effective compared to other home security systems, and a lot of the more expensive options are available on finance, which is also very popular.
Smart home systems vary from video doorbells, indoor cameras, motion detectors and sensor-based alarms, and they usually work together in tandem to create the ultimate home security system.
We'll delve into the best products within this sector in the next few sections.
Best Wireless Security System
Here is a list of the best wireless security systems available on the market:
Arlo Pro 4
The Arlo 4 Pro makes the best wireless security systems list because it is completely wireless.
It has smart home integrations, a powerful 2k video resolution, and it can be used both inside and outside of the home, making it incredibly versatile for all situations.
The battery life is very impressive, and it's a top choice for many. It has an infrared night vision option for a clear picture in darkness, in addition to its built-in spotlight.
The price can seem a little expensive but it's certainly a camera worth the price tag.
Ring Stick Up Camera
The Ring Stick Up camera is a great alternative to the Arlo 4 pro.
It has the same indoor/outdoor versatility, the same smart home integrations and it features a motion sensor for intelligent recording.
The only drawback to the Ring Stick Up is the poor battery life and the long recharge time, not to mention it can be a bit of a nuisance accessing the battery to recharge.
Still, if you live in a low traffic area, this could be a great solution for you.
Amcrest 4MP UltraHD
If you're looking for an indoor camera with a very wide focal point, the Amcrest UltraHD is the perfect option for you.
The wireless camera allows for motion detection recording, remote streaming and real-time notifications. It has a full 360-degree pan, controllable from the app, and a 90-degree tilt.
It has a night vision capability of up to 32ft, making it more than effective in the darkness at night.
Abode Cam
This camera is an indoor camera, but with the option to add a full monitoring service for around £15 per month.
While the camera requires wiring for the power, it's powered by Wi-Fi for monitoring and remote-control features. It has a strong camera, a motion detector, a low light vision camera and a great option to set certain rules and guidelines for the camera to follow.
It's a little more expensive than some indoor cameras that work from battery power. However, it's still a very powerful camera a great security option.
Blink Indoor
Blink is a handy and discreet square camera that works completely from battery power and can be placed anywhere inside your home for video coverage.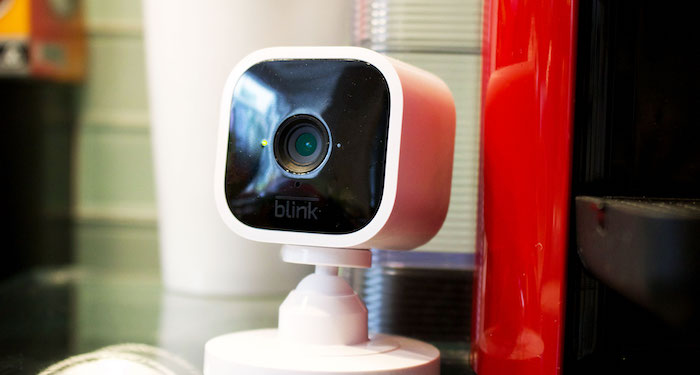 They work with smart home integrations they have a cloud back up option and motion detection.
The Blink has become incredibly popular with homeowners in recent years, and Blink continues to improve its mobile app and smart home integrations.
Reolink Argus 2
This camera is an outdoor camera that is completely wireless and can be manually adjusted by hand as it sits on a magnetic circular hinge.
It lifts off the mount easily for recharging and features a 'Starlight' night vision capability that offers crystal clear vision in the darkest of conditions.
The motion detector allows for clever recording while preserving battery life, and it also has a two-way audio feature, allowing you to talk to people at your door.
There are also solar panel connections that can be purchased which really makes this camera one of the best wireless options on the market.
Ring Floodlight
Firstly, it's a very powerful CCTV camera, with 1080p HD live streaming and recording, along with motion activation notifications and a remote-controlled siren.
Secondly, it features stunningly bright security lights, so coupling that with the siren, it's the ultimate tool for scaring away unwanted visitors.
Ring Alarm Security Kit
This kit from Ring features everything you need to protect your home from the inside. It has an alarm panel for arming and disarming the system with a code.
Door sensors, motion detectors for rooms, and it fully integrates with other Ring products and smart home devices.
It's a very strong kit for wireless alarm sensors, as many of the stronger sensor-based alarms are hardwired.
The motion detectors are also 'pet-safe' meaning your furry friends won't set off the motion detector alarms.
Yale Sync
Sensor alarm specialists, Yale, have their own wireless alarm system for the market, and it certainly packs a punch.
The full kit includes window and door sensors and a control panel with an internal and external siren, and the very recognisable 'Yale' box sign for the front of your home.
Google Nest Indoor
The Google Nest Indoor presents a great example of using home security cameras indoors, as well as outdoors.
This camera will give you a whole host of features from crisp audio and video to smart home integrations and motion detection alerts.
They're very small and discreet within your home. The best feature about the Yale system is that there are no long-term, ongoing subscriptions, giving you complete freedom with your alarm system.
Best Wired Security System
If you are looking for wired home security, here is our top picks:
Ring Spotlight Wired
Ring has a wired variation of the popular wireless floodlight camera, and it's considerably cheaper.
The camera has the same two-way talk function, night vision, 1080p playback and live stream, and remote-activated siren that the wireless version has, but it is far more discreet.
It connects with Wi-Fi, so you will need an active internet connection for the camera to work!
Swann SWDVK
There are several CCTV camera packages within this wired list, and that's because they are available in abundance, and all in great quality.
This Swann version features a DVR, four cameras all with 1060p HD, enforcer colour night vision, IP66 waterproofing, and it can be integrated with smart home technology.
It's available from many DIY stores, and it certainly looks like a powerful CCTV system that will deter any potential invader.
Ring Doorbell Wired
The next entry into this list isn't available yet as it has undergone a huge upgrade. The new wired Ring Doorbell will feature 1080p two-way talk, real-time alerts and notifications, smart home integrations and an app to control every feature it has.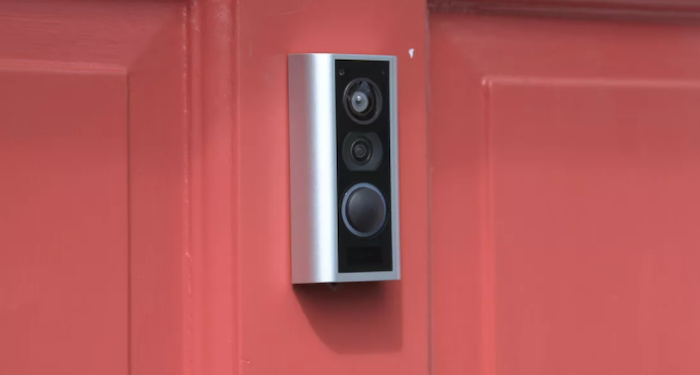 Ring doorbells have been the most popular piece of smart home technology in recent years, which will surely be as popular as the rest at such a low price.
Yale Intruder Plus
This Yale alarm system is a perfect example of why Yale is one of the most popular home security companies of the best few decades.
The wired alarm kit has window and door detection, audible sirens, a service to contact the police and a contactless control for the user.
It's also pet friendly and will be installed by Yale completely free of charge! The full kit costs £300, but it will be money well spent for the peace of mind that your home is protected.
ADT Burglar Alarm Package
ADT is possibly Yale's biggest competitor for home security alarm systems, and this package is certainly a great product to have. It features the same things that the Yale system does.
However, it can be integrated with smart home technology, and it has a brand-new app to control and review the system.
Unfortunately, ADT doesn't provide fixed prices and instead quote based on your home. You can book a quote online at ADT's website, but you can expect it to be around the same price as the Yale systems.
Sannac 4CH Package
SANNCE have become very popular with their CCTV system on Amazon, with thousands of reviews across their products, which are resoundingly positive.
This 4-camera package comes with four 1080p cameras and instead of a DVR, comes with a 10inch SANNCE monitor to access your cameras footage.
It also features email, text and app notifications for their motion detection features too. However, you will need to purchase a hard drive yourself, which costs around £40 for a hard drive powerful enough to save two weeks' worth of footage.
Lepro Security Light
Garden security lights are incredibly deterrents for burglars, especially when you couple them with a CCTV system.
This Lepro security light was voted as the best of 2020 by the Daily Mail, so you can be sure plenty of people had a positive response to it.
The light is an incredibly bright 2,800 lumens and features a motion detection activator!
Best Smart Home Security System
If you're looking for a smart home security system, take a look at these options:
Ring Alarm Package
The Ring Alarm package made it onto the best wireless security systems, but it also makes the list here.
The Ring integrations with other products make it part of the strongest smart security system available, so there was no possible way to leave it out here.
With modern systems, everything is headed towards smart home integration, as it creates a completely seamless security package.
The Ring Alarm package will keep your doors and windows completely covered, while the other products focus on elsewhere.
Bosiwo Outdoor Security Cam
With the Bosiwo outdoor security camera, you will receive just a single camera.
You simply wire it to the power, connect it to Wi-Fi and place it wherever you want to! It has cloud storage for as much footage as you need, motion detection recording and alerts, integrations with the Amazon Alexa products, 1080p video and an app to set rules and parameters.
Ring Doorbells
Ring Doorbells have made other lists with more specific models, but on the whole, every home should have any Ring doorbell at all, regardless of the model of price.
Firstly, they are very useful for answering the door when you're not home to speak with people delivering parcels and for important callers that you've missed. But it's also a great way to detect anyone approaching your door at night.
They all feature night vision, motion detections, recorded video, two-way talk and much more. They are a must-buy for a smart home security system.
Teckin Cam Indoor
The Teckin Cam's come in sets of 2 and they are omnidirectional indoor security cameras.
They can be used as nanny cameras or more typically as indoor security cameras, as they feature night vision, motion detection and can be set up to send alerts to you via an app.
They integrate with both Alexa and Google Home devices, making them incredibly versatile and for the price, they are well worth the money. You can set them up facing windows or doors, and you can control them via the app.
Ring Spotlights
Another entry for the super popular Ring, but both the wired and wireless spotlights are an incredible addition to the front, back or sides of your home.
Simply, burglars operate in the dead of night where they can hide in the shadows and aim to operate without being detected, but the Ring Spotlights put a stop to that with a video function, loud siren and bright spotlight.
This offers everything you need to send a thief heading for the hills never to darken your door again.
Best Security System for Houses
The best security systems can be broken down into three packages. We're going to explore them in more detail here:
Ring Security System
The Ring security systems have been well documented in this article alone, but to create the best security system for your home, you should combine the following products:
Ring Alarm Package
Ring Doorbell
Ring Spotlight
Ring Stick Up Cameras
Now, the price will vary based on the variations of these products that you need. For example, if you have a large home to cover, you may need the 10-piece alarm kit and 5 Stick Up cameras.
However, these four products will cover your home from window and door detection, to outdoor surveillance and spotlights for dark areas.
It's been the most popular system of the past few years, and it looks set to only become more popular in the future.
Yale Security System
The Yale security system is backed by their monitoring and maintenance services, and while you're likely to pay more for the entire system than others, you can be safe in the knowledge that your home is almost too hot to handle.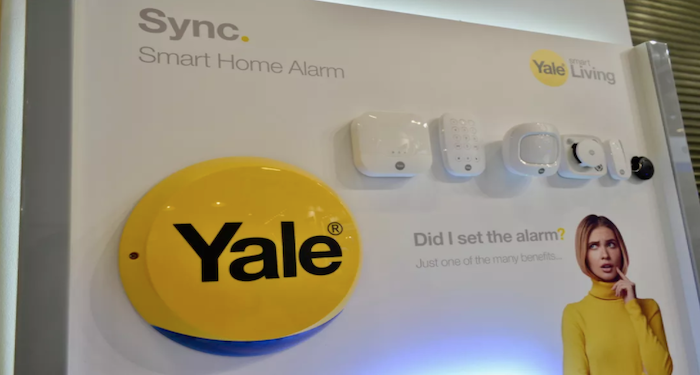 Of course, it is better to have the system and therefore never need it, than to have no system in place and become somewhat of a target to the criminals in your area.
SimpliSafe System
The best thing about the SimpliSafe system is that you build your own package based on your home for a price.
For example, if you have three external doors to protect, you add three door sensors to your package.
The SimpliSafe technology is incredible, and their website is perfect for learning exactly what pieces of technology you need. It can be a little pricey, but it is certainly worth the investment.
Best Security Systems for Apartments
Security systems for apartments are more straightforward than houses.
Firstly, there are generally only two entry routes, either the front door or the back doors/balcony doors. So, it's pretty cheap to get sensors on both.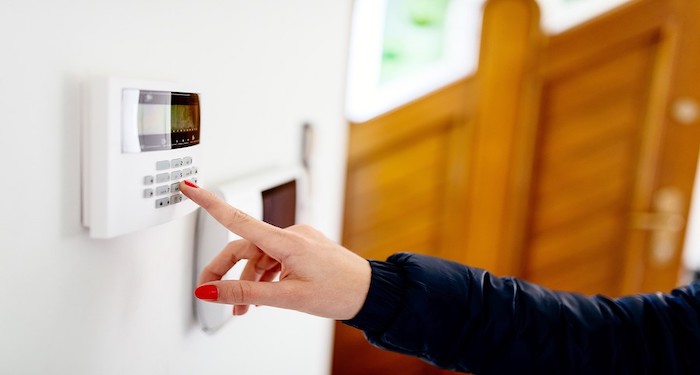 A Ring doorbell on your apartment door should cover the front surveillance, and as long as window detectors are placed on each of your external windows, you are pretty much done!
Ring doorbells are really the key here, as they reach an incredible distance, covering the hallway leading to your door!
Sources