Introduction to the Best Extractor Fans
Are you searching for the best extractor fans? Our guide looks at the top extractor fan products available to purchase in the UK. We will discuss the features and details of each product, their pros & cons and average cost.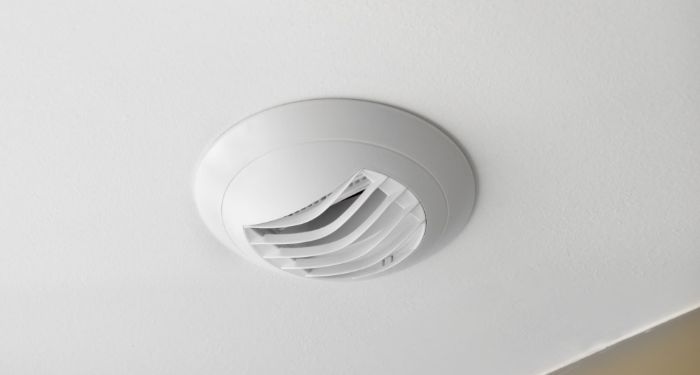 This article will also explore topics such as what an extractor fan is and how much it would cost to have an extractor fan installed. Our article will help if you are planning to buy a new extractor fan product.
What is an Extractor Fan?
Let's start by discussing what an extractor fan is. An extractor fan removes unwanted air particles from a room.
Extractor fans were invented during the Second World War but did not become more commercially viable until the 1950s and 1960s. Extractor fans are used to clean the air in a room such as a kitchen or bathroom.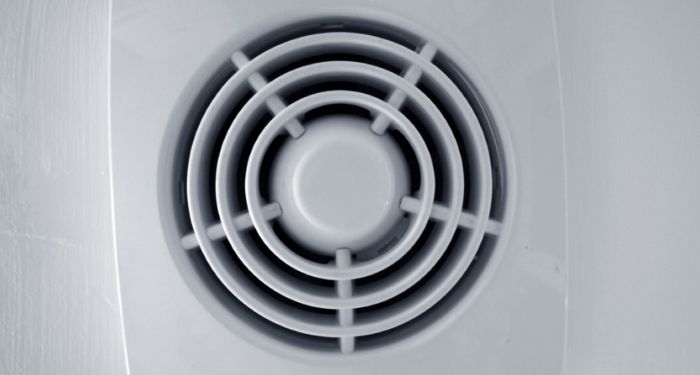 The main purpose of an extractor fan is to keep the air in a room fresh and to reduce risks of health problems such as from allergens or damage to the room as a whole.
Aside from a kitchen and bathroom, an extractor fan is also well suited to a utility room.
How Does an Extractor Fan Work?
We'll now look at the workings of an extractor fan in more detail.
Extractor fans use suction to remove moisture, odours and other air particles. They then use a vent to remove bad air from the room. An opening such as a window will then allow new, fresh air to enter the room.
Each type of extractor fan has its own specific mechanisms which we will discuss in more detail in the next section.
Before installing an extractor fan, if you intend to make changes to a power circuit or lighting circuit in a kitchen or bathroom, you'll need to make your local authority's Building Control Department aware. Electrical modifications need to comply with the IEE regulations.
Replacement cables or new cables might need RCD protection. The IEE regulations divide a bathroom into hazard areas. Choose a fan which is suited to the zone you intend to install the fan.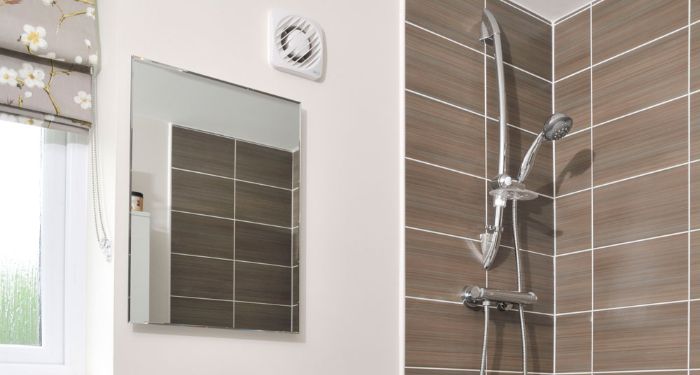 Before starting work, turn off the main power to avoid electrocution. To fit an extractor fan, first you'll need to mark the spot you intend to have it fitted.
Use a pipe and cable detector to ensure there are no concealed pipes or/and cables. Also, check that there are no pipes on the outside wall that will block the fan and that there is not an outlet just beneath the window.
Before continuing, you'll need to have a dust mask, heavy-duty gloves and ear defenders.
Then, use a power hole saw to create a hole in the wall. The drill must be angled slightly up towards the interior. Cut the ducting to length with a small saw if required before screwing the fan body to the ducting. Push the ducting and fan into the hole.
You should follow the directions given by the manufacturer to ensure that any electrical cables are not threaded through.
Drill fixing holes after they are marked before screwing the fan into place.
Remove the central safety covering to check the electrical wiring. An electrician must make the final connections, following the manufacturer's instructions.
Install the internal grille cover. The slats must be parallel with the ceiling. Lastly, fix the outside wall with exterior filler before installing the external grille.
The steps given in this section are broad and what exactly will be required will depend on the extractor fan product being installed. It can be attached to a ceiling, exterior wall or in a window.
Ultimately, it will depend on the manufacturer's guidelines. Kitchens, bathrooms and utility rooms are the best locations for extractor fans to be installed.
Types of Extractor Fan
In this section we will look at the various types of extractor fan and list out their pros & cons. This section explores axial, centrifugal and inline extractor fans.
Axial Extractor Fan
Possibly the most common type of extractor fans are axial fans.
One of the key strengths of axial fans is the ability to transfer large quantities of air from one location to another.
The blades inside the fan rotate thanks to a motor which creates an air flow parallel to the motor axial. This is, as you may have guessed, where the name axial fan comes from.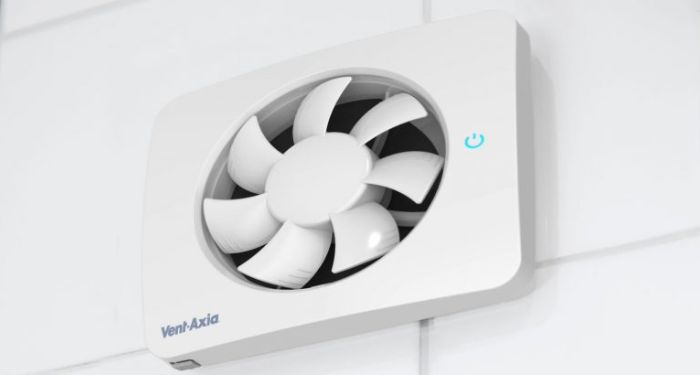 The rotation of the blades enabling an air flow also creates kinetic energy to further improve the process. This is because kinetic energy can reduce pressure on the blades thus improving the extractor fans' efficiency.
One downside to axial fans is that they cannot build up pressure and they can be quite noisy if you are using their highest settings. With that said, axial fans are great if you need a fan that creates a high-volume air flow with low-pressure.
It is particularly useful for reducing the temperature of a home or office space.
An Axial fan will typically cost between £50-£200.
Pros:
Not too expensive.
Light and small.
Can move large air quantities.
Can save on your energy bills compared with other extractor fan types.
Cons:
Can be noisy.
Does not have high pressure.
Centrifugal Extractor Fan
Also known as blowers, centrifugal fans can create a high pressure air flow. The blades of this extractor fan type are fitted around a circular hub.
The hub's internal motion creates suction before pressure is established and air particles are pushed at a 90° angle outside the extractor fan.
If your house has a long system of tubes or ducts, the high pressure capabilities of centrifugal fans would make them a more desirable option for you.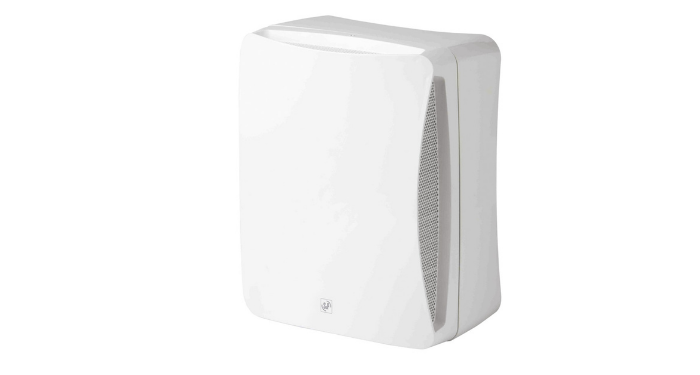 On the other hand, the high pressure means your energy bills will be higher and generally centrifugal extractors will set you back more than if you bought say an axial extractor fan.
Returning to the positives, they are quite durable and are less likely to suffer damage from sizeable solid particles that have made their way into the fan.
There are reasons after all why centrifugal fans are the preferred option for use in mines.
A Centrifugal fan will typically cost between £100-£300.
Pros:
High pressure.
Resilient.
Cons:
More expensive product and energy bills.
Bulky & heavy.
Inline Extractor Fan
An inline extractor fan is installed in the loft or ceiling void above the room they are used in. Ducting connects the exhaust spigot to the external grille which is located beneath the eaves.
The fan will be wired into the lighting circuit meaning that whenever the bathroom light comes on, so will the fan.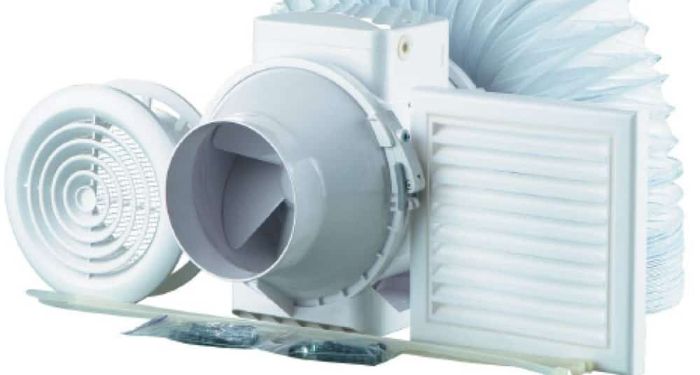 This job isn't too difficult for an electrician unless there is any re-plastering, tiling or painting needed after the inline extractor fan has been fitted. It is a discreet and low-noise option.
You may have multiple inline fans fitted together to maximise the extraction rate for a given room.
An Inline fan will typically cost between £100-£200.
Pros:
Discreet.
Low noise.
You may have multiple points for air to be extracted from.
Usually come with high power motors.
Cons:
Installation may be difficult especially if extra work is necessary.
Best Extractor Fan
You can expect an extractor fan to last for between 10 and 15 years. You should always turn off the power before installing an extractor fan. If you have any uncertainties, contact a professional electrician.
After all, certain aspects of the job must be completed by a qualified electrician so you should contact a professional ahead of this job either way.
Manrose QF100TX5
The first extractor fan on our list is an axial fan and a great budget option. It comes with features such as an over-run timer, backdraught shutter and turning vane technology.
While being cheap, Manrose extractor fans have become increasingly popular in recent years. It can remove 21 litres of air every second. Its power is rated at just 7 watts giving it a class A energy rating.
It's vital that you find the correct location to install a Manrose extractor fan by following the manufacturer's installation instructions.
Once you've chosen a good spot, turn off the mains supply. The QF100TX5 is for fixed wiring only. A flexible cord cannot be used.
All wiring must be completed properly and there should be at least a gap of 1mm² between the cable and fan in this section. All wiring must be in compliance with the IEE regulations.
Next, a double pole fused spur needs to be used and fitted with a 3A fuse with a minimal contact distance of 3mm. You will not need to use an earth connection due the double insulation of the fan. Next cut a hole in the wall or ceiling being used.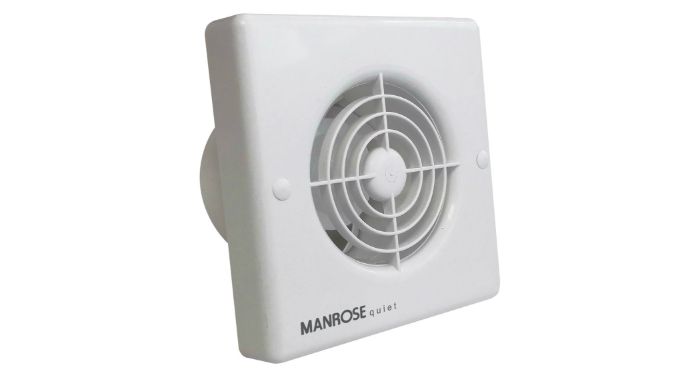 If you intend to fix the fan to the ceiling make sure that the hole is located between the joists. Install ducting flush on the plaster. Remove the fan's cover by taking away the front cover's two small screw caps.
Place the fan's body against the wall or ceiling before marking the four screw holes and point of cable entry.
The fan needs to square on the surface it is being fitted to. Put the power cable into position.
For this timer model, the fan will need a neutral, permanent live supply and switch live.
You may choose to have the fan work by turning on in sync with a light switch or with a separate pull cord. The pull cord will need its own wiring. This extractor fan has an audio level of 27dB.
It is best suited to a bathroom as a high quality bathroom extractor fan. It is one of the best extractor fan for bathroom. You can expect to pay between £20 and £50 for this product, making it fairly inexpensive.
Pros:
Low-budget option.
Quiet extractor fan.
Comes with an over-run timer.
Cons:
Best suited to bathrooms rather than say a kitchen.
EnviroVent Silent 100T
This low-sound axial extractor fan is a highly-rated and popular option. The 100T has an exceptionally high extraction rate. It can remove 26 litres of air per second or roughly 96 cubic metres of air every sixty minutes.
It is IP4 rated with a power consumption of 8 watts. Like the Manrose QF100TX5, it comes with an over-run timer which is adjustable. It also features a backdraught shutter.
For installation, it is suited to zones 1 and 2 with RCD protection. It can be fitted to a ceiling or wall and may directly discharge to the outside or through a given ducting system. Make a hole in the location you've chosen for the installation of 105mm. If installed with individual ducting, you'll need a standard duct with a 100mm diameter.
You need to be sure that the airflow will not be blocked. Fix the extractor to the wall so as to avoid unnecessary noise production and to reduce risk of damage occurring.
Ensure that the backdraught shutter is working okay and has not been damaged. Fix the extractor fan to the wall by introducing the mains cable via an appropriate cable entry point.
For wiring, you won't need an earth connection since EnviroVent's extractor fans have double insulation.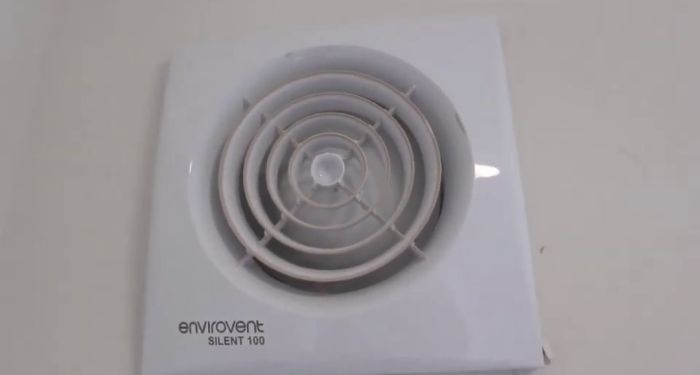 A double pole switch with a clearance of at least 3mm from contact is needed. The electrical cable needs to enter the 100T through a cable entry.
The wiring of the 100T must follow appropriate wiring regulations. The overrun timer must also be installed.
Finally, mount the protection grille. Envirovent's instruction leaflet provides more details regarding the installation.
It has a Class B energy rating. It was awarded the Quiet Mark award in 2013 for its low sound output of just 26.5dB.
It too is best designed for a bathroom. It also comes with a 5 year warranty. This product is possibly the best bathroom extractor fan.
You can purchase the 100T for between £30 and £40.
Pros:
Powerful extractor fan.
Very popular choice.
Particularly quiet option.
Comes with an over-run timer.
Cons:
Has a 3 wire requirement which is not suitable for all households.
Airvent 435103 Kitchen Extractor Fan
This next extractor fan is one of the best options for a kitchen. It also suits a large bathroom.
It comes with automatic shutters located behind the front grille which are thermally activated and a built-in pullcord.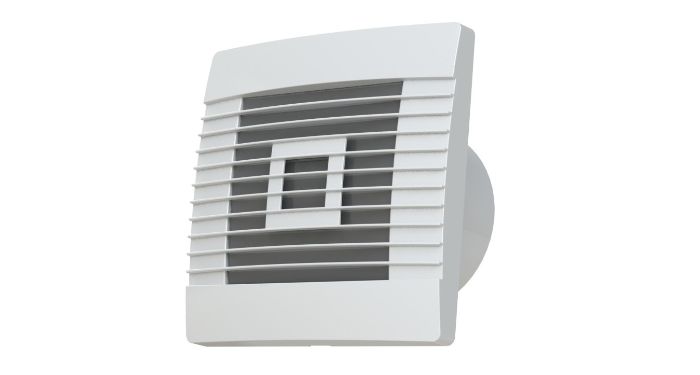 The 435103 has a power of 25 watts. To install this extractor fan, follow the manufacturer's instructions. It produces a noise level of 45dB. It is also an axial extractor fan.
The 435103 comes with an internal 150mm fan within the casing that measures 21 cm x 21 cm. You can expect to pay £20 to £35 for this product.
Pros:
Will not let air back in.
Durable pullcord.
Not very expensive.
Great extractor fan for kitchen.
Cons:
Somewhat flimsy.
Less information available online compared with many other products featured on our list.
Vent-Axia Silent Fan VASF100T
This extractor fan is perfect if you have a bathroom which lacks a window. The VASF100T is popular and has many positive reviews online.
It comes with back draught shutters and two speeds which can be selected when the fan is being fitted. It also has a visually appealing design.
If you wish to fit the VASF100T to a ceiling or panel, it should be fitted into a closed duct with external air grille protection. The installation must comply with local regulations.
Cut a 105mm hole in the surface. Push two clips on the fan's lower end before pulling the grill away from the chassis.
The in-built spirit level will help. Mark the centres of the screws through the holes in the back plate of the fan. Drill, plug and screw the back plate into position.
Once fitted, make sure that the impeller rotates without issue and that the shutter opens freely. Replace the grille and ensure that the clips reactivate.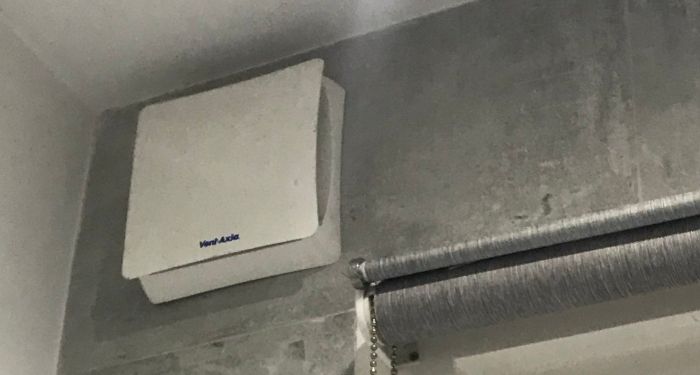 For wall mounting, the diameter hole should be 115mm. Cut the hole in the wall and insert a wall sleeve. Make sure that the sleeve is angled slightly down and away from the extractor fan.
Cut to the correct length before cementing either side into position flush with the faces of the wall.
Push the clips on the fan's lower end and pull the grille away from the chassis.
Mark the screw holes as you would for a ceiling installation and use the in-built spirit level to help you. Drill, plug and screw the back plate into position. Fix the exterior grille into place with the louvres pointing downwards.
Again, make sure that the impeller can rotate freely and don't forget to reactivate the clips.
It comes with a high efficiency motor and produces just 14dB of audio. This product is most suitable for a bathroom.
Once again, this fan is an axial fan. The VASF100T comes with a two year warranty. This extractor fan will set you back about £35 to £45.
Pros:
Popular and highly-rated.
Features back draught shutters.
Ideal for a bathroom without windows.
High-quality extractor fan for bathroom.
Cons:
Not very well suited for many rooms.
Manrose 22693 Extractor Fan
This extractor fan from Manrose is another extractor fan that is great for a kitchen. This 250mm fan has an extraction rate of 230m³/h.
It has a very durable ball bearing motor and it is manufactured with the use of high gloss ABS thermoplastics.
The purpose of this is to provide the fan with durability and strength plus this also makes it relatively easy to clean.
It has a maximum pressure of 50 p.a. The 22693 follows similar installation instructions to the QF100TX5 although in this case it is installed with a ball bearing motor.
You should follow Manrose's instructions for fitting this extractor fan when it comes to its installation. It produces 40dB of noise. It is most suited to a kitchen.
You can purchase this fan for about £30 to £40.
Pros:
Installed with ease.
Not very expensive.
Low energy consumption levels.
Cons:
A bit big.
Does not come with ducting.
Lacks an in-built shutter.
Vent-Axia 17104020 ACM100T
The ACM100T, another product from Vent-Axia is an example of an inline extractor fan.
It's a very quiet option that features a removable motor core assembly, an adjustable over-run timer and a 2 speed selectable motor. However, it is very expensive with that said.
To fit the ACM100T, first employ a cross-headed screwdriver to remove the two blue plastic clips by undoing the two bolts on the fan. Slide the motor impeller assembly out. Next, mount the extractor fan at any angle you choose using the provided holes.
The base must be fixed properly before sliding the motor impeller assembly back into place.
Next, replace the screw and tighten. This will lock the assembly in place.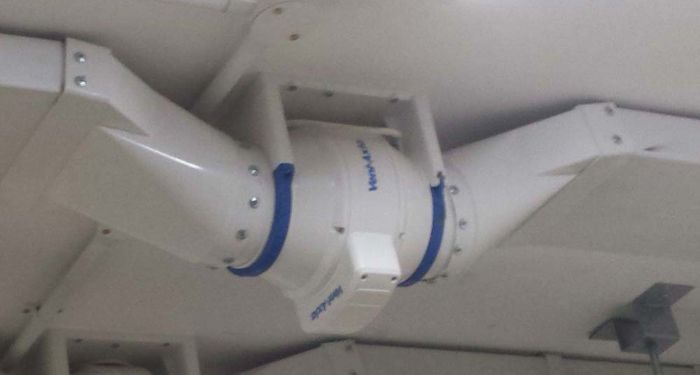 The next stage is the wiring. Take off the ACM100T's terminal box cover and its screws. Put them to the side. For this timer model, you'll need to wire it following the instructions given with diagrams by Vent-Axia.
It's important that all connections are checked to ensure that everything is corrected and that all cable clamps and terminal connections are in place securely. The cable entry has to be made using the cable grommet that comes with this product.
Finally, replace the screws and terminal box cover before checking that the impeller can rotate freely and is in no way obstructed.
The ACM100T comes with a sound level of 23dB. It is suitable for a bathroom, kitchen and utility room.
This product is possibly the best inline extractor fan on the market but certainly one of the best. You can buy this Vent-Axia extractor fan for approximately £90 to £130.
Pros:
Especially low sound level.
Features an over-run timer.
Comes with a 2 speed selectable motor.
Cons:
Cost to Install an Extractor Fan
Once you've chosen an extractor fan, you'll need to hire a professional to fit it in place.
To have a new extractor fan fitted, you can expect the labour cost to land at about £200. To have an old fan replaced will cost about £100 in labour costs.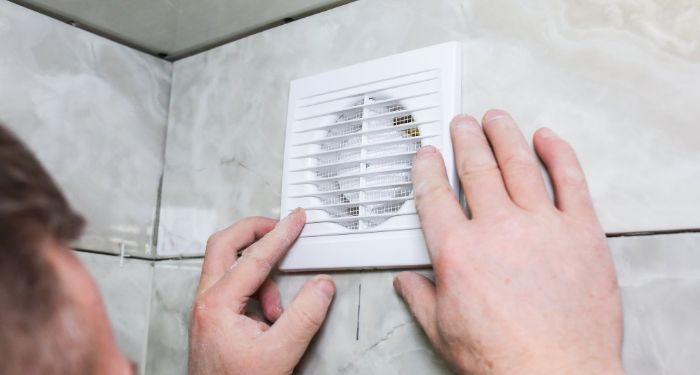 You'll also need to consider the cost of the supply itself and then any additional expenses such as the cost of waste removal if you are having an old fan replaced.
Benefits of an Extractor Fan
We will now explore the various advantages of an extractor fan.
Controlling Fumes, Steam & Odour
Whether located in a bathroom, kitchen or utility room, unwanted or bad air can be removed by an extractor fan. An opening such as a window can then allow new, fresh air to enter the room.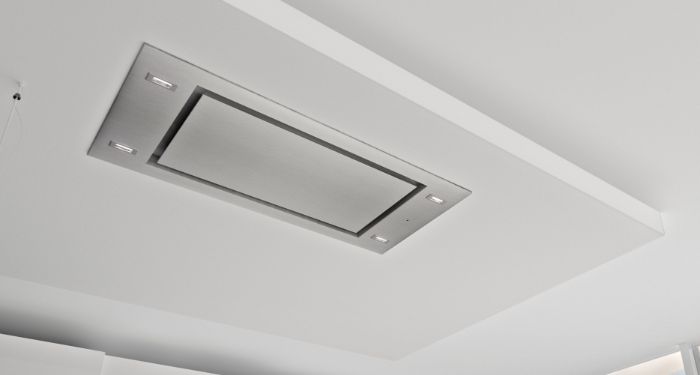 In the case of a recirculation extractor fan, it will make the air fresh and recirculate it into the room. Removing or recycling moisture will reduce the risk of water damage which could also lead to a build-up of mould.
The removal of fumes and odours is beneficial for your experience of the room but can also prove important for health purposes. Prolonged exposure to various fumes could lead to health problems over time.
Controlling Humidity
Humidity control is important to prevent mould and mildew. Just as reducing steam can help on this front, so can controlling humidity.
While some products can temporarily rid a room of mould and mildew, without proper humidity control, these problems will emerge time and again.
Heat Removal
An additional benefit of extractor fans is their ability to remove heat.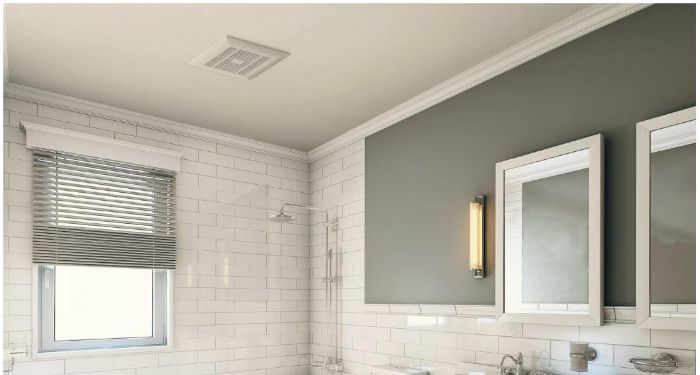 Heat tends to rise and gather toward the ceiling therefore an extractor can remove hot air from the room allowing for a cooler air flow in the room.
FAQs
Q: How can you clean an extractor fan?
A: You can clean the extractor fan by wiping down the vent, cleaning the filter in a hot water mixture with washing up liquid and vinegar before applying baking soda or/and by using a vacuum to clean the inside of the vent.
There are many approaches you can take and each extractor fan will have its own specific requirements.
Q: What is the best extractor fan?
A: The EnviroVent Silent 100T is one of the best extractor fans on the market.
Q: How long do extractor fans last?
A: On average between 10 and 15 years.
Q: What is the best extractor fan for a kitchen?
A: The Airvent 435103 Kitchen Extractor Fan is arguably the best kitchen extractor fan.
Q: How can I maintain my extractor fan?
A: Keep your extractor fan clean and perform safe inspections of your extractor fan to check everything is in order. Make sure that you turn off the power at the mains before performing any inspections.
Make sure you are aware of what repair work you can perform yourself and what work must be undertaken by a qualified professional.
Sources