Introduction to Carport Ideas
Some homes come with the fancy advantage of a roomy garage, but as you guessed it, not all do. It could be a real deal-breaker for those of us that own one or more cars.
The truth is, it doesn't have to be; in fact, there's no need passing up a great deal on a comfortable house just because there's no garage, or maybe there is one, but it's not spacious enough for the cars you have.
Some options go beyond searching high and low for a house with a suitable garage, and this will be discussed further in this article. If your home currently doesn't have a garage in it, there's no need to worry.
There are creative ways to come up with other fresh options to ensure that your car isn't exposed to extreme weather conditions and the likes.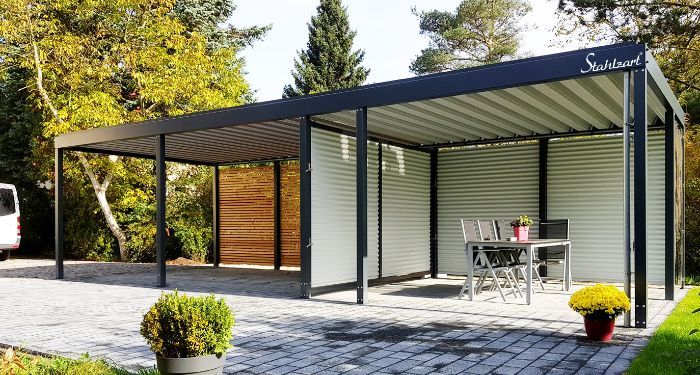 In fact, a carport is a credible and functional idea for homeowners that are seeking to give their cars a luxury covering they deserve. So, if you're one of many homeowners looking to benefit from such structures, read on for some of the most helpful carport ideas out there.
What is a Carport?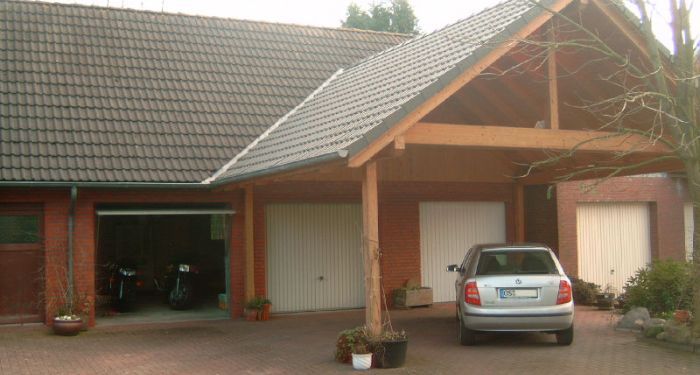 A carport is a structure built primarily for providing basic shelter for a car. They act as a storage for vehicles and protect them from rainfall, snow, or other elements like hail.
These options come in handier when protecting your car from harsh weather conditions and as not all homes come with a garage, a carport works perfectly as a makeshift garage. It may not have all the same qualities, but it is a more affordable option for car owners.
While garages provide full coverage and even a homier option, there are free-standing carports or wall-supported structures that offer basic protection for cars.
For apartments that either have an open parking space or a limited garage, carports are becoming an accessible and affordable choice for homeowners and tenants alike.
First off, carports are less pricey and less permanent option as opposed to garages, once constructed, they can easily be taken down if there is a need for renovations and the likes. Plus, even when there is an actual garage, its uses are not just limited to housing the car, which is funny, since that's its purpose.
A lot of us are guilty of transforming the garage into a storage centre, DIY workshop, home gym, or even art space.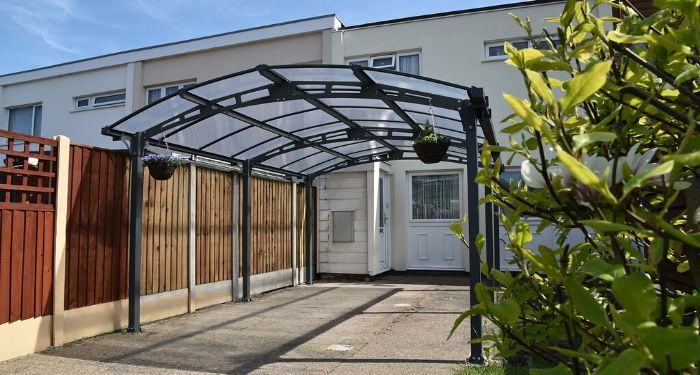 Even when we know the car should be safely parked in that space, it's extremely hard to compromise the extra storage space we're getting for those cartons filled with glassware, additional furniture, new home appliances, or even unopened gifts.
Hence why a carport is the most convenient option for those of us that don't want to clear out that space and still need a functional and reliable set up to protect our cars from being a victim to weathering.
Metal Carport Ideas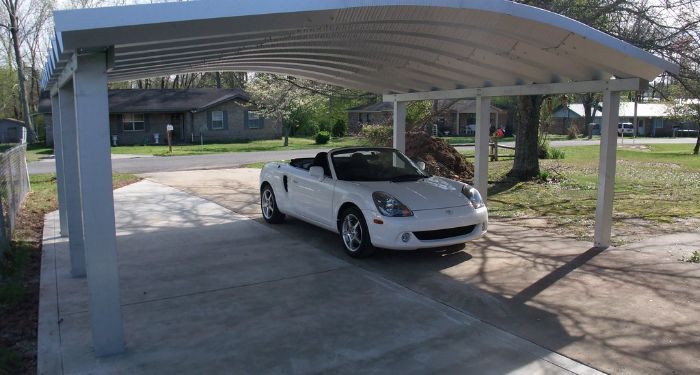 There are so many modern carport ideas to explore when thinking of building one; just because it's the less pricey option, doesn't make it the boring choice.
What's more, there are patio covers that stand independently on their own or some that are erected from the house structure itself. For patio and arrow carport designs, you'll want to go with strong metal poles that viably keep the structure up.
Steel:
Carports that have steel parts are known to be very sturdy. The steel is usually reinforced by hot-dip galvanisation. This ensures the structure is robust and stable and would hold up even in the meanest downpours.
The advantage of using steel supports is they are straightforward to install.
Since the metal is heavy and very sturdy, even two anchors would be suitable enough to hold the shed up, depending on the size of the carport. Furthermore, the designs that can be achieved with steel anchors are almost endless.
Once the steel anchors are well planted, the top shed, which is usually a UV protected panel, can be placed on top for maximum coverage.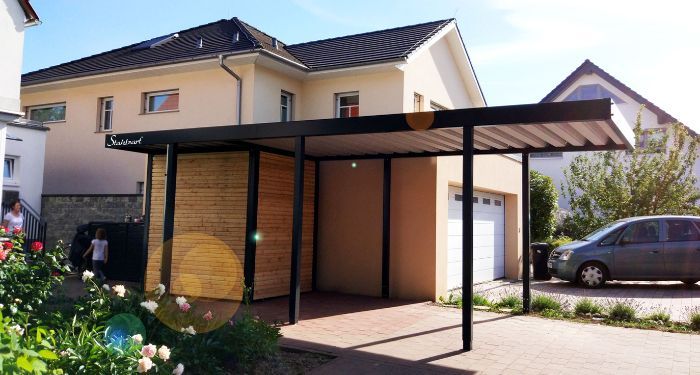 Aluminium:
Aluminium carports are very easy to customise, even though the steel is mostly used for the posts. Homeowners looking for a natural, classic, grey theme could opt for aluminium posts not only because they are metal, but also because these posts are equally solid and sturdy.
Plus, aluminium is relatively easy to install and maintain. So, some homeowners who have the time and skill opt to set up their carports when using aluminium.
Wood Carport Ideas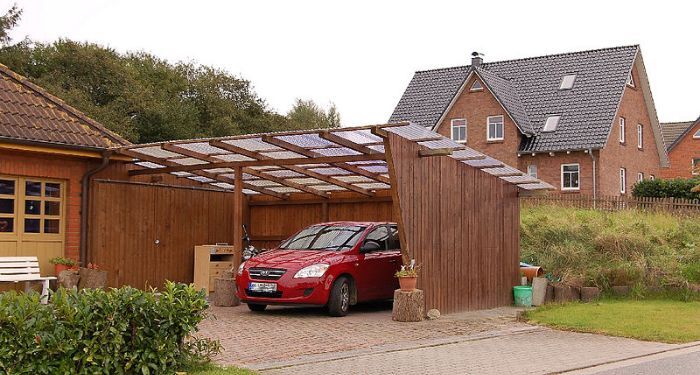 When making carport plans and thinking of the possible designs, your preferred material should be considered. While some opt for metal structures because of their prolonged durability, there are other options available.
In fact, wooden structures are prevalent among homeowners looking to save a buck or two. So, instead of getting a Carport UK installer to set up a design, some DIY enthusiasts could opt to build one on their own, and wood is the perfect material for that.
Oak Wood Carports:
Oak has to be one of the most environmentally-friendly choices for a carport. Green oak is preferred by homeowners who know their wood; it's a lot easier to work with and can be shaped into various forms without hassle. Plus, it boasts of a tough texture, which makes it perfect for use.
Also, oak carports also prove to be quite fancy, especially for people going with a more classic and rustic look. The designs that can be achieved when using oak are also quite impressive and range from simple options like flat roof designs to double carport designs with curved roofs.
Additionally, free-standing carports would be a great line to toe when using oak wood; the structure could even be attached to the actual garage as an extension or shed for an extra car. Depending on the amount of space available, oak wood can easily be set up and taken down when needed.
Treated Timber:
Timber is an incredibly excellent building material, it's strong, sustainable with beautiful notes to it. However, treated timber is even more durable than timber in its natural form because of the moisture in the wood.
For a car shed that's supposed to protect the car from rain, excessive sunshine, and even bird poop, it has to be sturdy and reliable as well.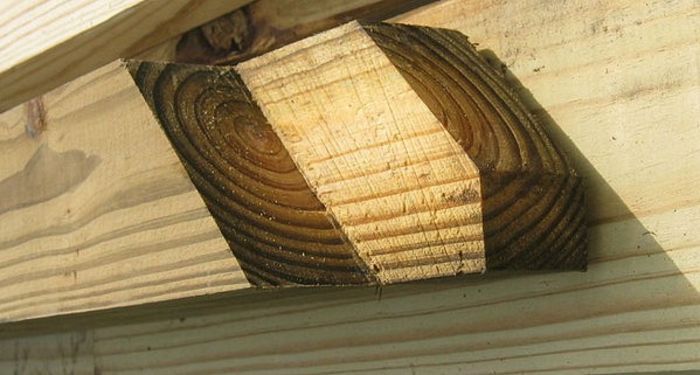 Also, people who know one or two things about construction swear by treated timber; first, the lifespan of treated timber is way higher than that of untreated timber. This is because preservatives keep the liquid from leaking out and preserve the vitality of the structure for more extended periods.
The treatment also helps to keep bugs and creepy crawlies at bay, which in turn, prevents the wood from rotting or being chipped away prematurely.
Plus, treated timber carports can survive well in areas that have frequent downpours without concerns of rot, since the treatment already provides a protective layer for that.
What's more, treated timber wood is also used in making boats and canoes, so there's no question of how tolerant it is to water.
Additionally, there is no limit to the designs wood carports can achieve, especially when you're working with an installer.
The designs are modern, plus treated timber is excellent for raising reliable yet stylish structures, whether it's a single or multi-bay structure.
There are also prefabricated structures available on various carport sites. Still, timber is also very easy to work with in case you're thinking of winging a DIY project or having things customised to your taste.
Plastic Carport Ideas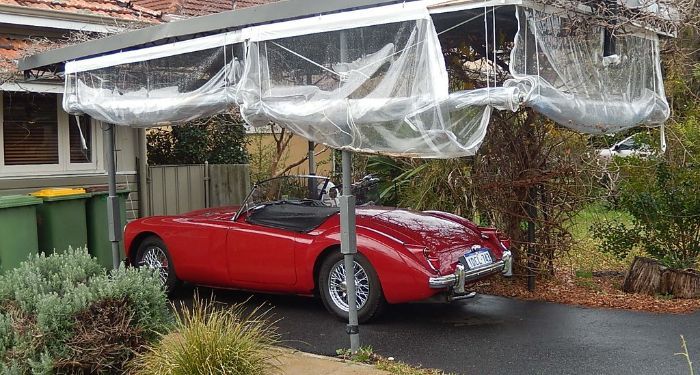 Metal and wooden materials are usually considered when thinking of the structure's support system, which is the poles. Even though some carports are all wooden or aluminium, you'd not find an all plastic one.
This is because plastic materials are not as sturdy as the others mentioned above and turn out to be very reliable and sustainable roofing materials for carports.
Also, there are a good number of ways to go when it comes to plastic carports, but PVC and polycarbonate plastic stand out.
PVC
The PVC option isn't just way more affordable; it's also a less permanent yet great way to set up a carport without spending too much time. For areas that don't experience extreme downpour, PVC is a great frame material when correctly set up.
PVC is also the material to choose if you have opted for specific carport designs, like a carport canopy. It's simple, easy to set up yourself, and beneficial when protecting the car from the sun, rain, or snow.
Also, with PVC, there's not much room for customisation, as each PVC pipe has to connect to hold up the structure sturdily, but it's a great, cost-effective option for people who want a temporary and affordable option.
Polycarbonate:
When considering more modern carport ideas, many look to polycarbonate materials. They make beautiful and functional tent carports, suitable enough to fit a small or large-sized car. This material is usually used for roofing; in fact, it is one of the best roofing options when making carport plans.
Don't let the initial costs scare you though, polycarbonate sheets may be expensive at first, but they last for a long time, which is cost-effective in the long run.
It's a very durable plastic; a single polycarbonate sheet roofing could last from 10 to 20 years, depending on the region, thickness, and maintenance.
Beyond being durable, it has also proven to be a suitable high-density shade net that lets the sunlight in without compromising the car. In fact, the light is all it lets in, even though it does tend to heat up, especially on hot days.
However, polycarbonates have a special UV-protection that keeps the shed bright without overheating the car's surfaces. So, the car is protected from the direct rays, as well as rain, snow or hail.
Although polycarbonates are supposed to be transparent, these sheets come in various colours and thickness levels to suit the personalisation and customisation needs of many.
Lean to Carport Ideas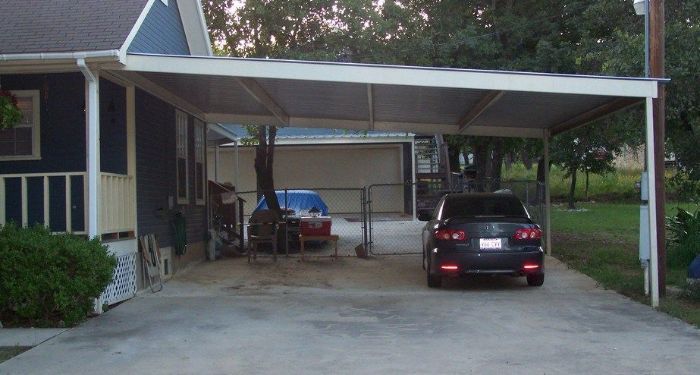 Lean to carport or single slope car carport has a structure that is attached to a building, usually a house. A lean to carport does what every other type of carport does - protect cars from harsh climatic elements like sun, rain, and snow.
It usually looks better than a flat roof carport does because of the slope and pitch of the design.
A lean to carport is also an excellent option for backyards with limited space. Those who temporarily stay at an apartment can also benefit from this design. So, if you want to go for a more straightforward construction that can be easily disassembled when the need arises, this design would be a great option.
Generally, a lean to carport slants on the side of an existing structure such as a garage, barn, or shed, meaning, the two constructions look like one whole building.
There are different lean to carport designs and roof types. What's more, the common types have two to three sides, while some are open on all sides except for the roofs. Additionally, lean-to extensions are more popular because they are easy to build and are very much cheaper to construct than other outdoor storehouse solutions like garages.
Also, there are different lean to carports which can be made from various materials including oak carport, wooden carport, wooden carpet, metal carport, timber carport, and so on.
Your choice of material should depend on the purpose and ability to maintain. If you cannot keep a wood carport, it's better to look for alternative materials.
Some modern carports designs have more sophisticated models that still serve the primary purpose of protecting the car from harsh elements without compromising on style.
Although most lean to carports are about 10 to 12 inches wide and under 41 inches long, you have the choice of customising your carport plan to be wider and longer to fit personal taste and usage.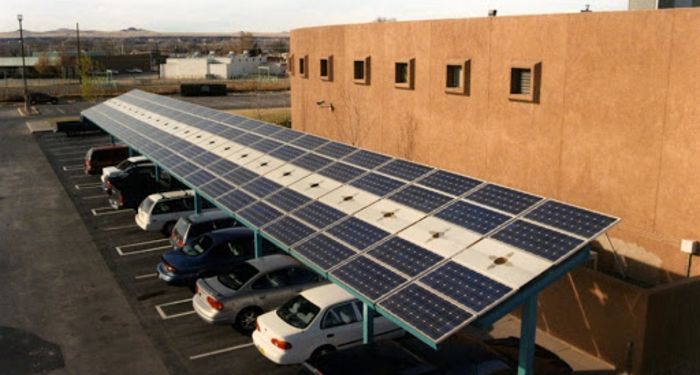 What are the advantages of a lean to carport?
Protection of vehicles and other items stored under it from climate elements like rain, snow, and wind.
Protection from bird droppings.
Less expensive than a garage or separate carport building.
Easy accessibility for the user. Doesn't require any complicated tech security.
Secure parking of vehicles and other equipment.
Fits the requirements of various property owners.
Can easily be diversified.
flexible storage space alternative that is durable and convenient.
Easy to install.
Allows for trouble-free customisation after installing.
You have the option of installing it close to an existing building.
What are the disadvantages of a lean to carport?
Not all lean to carport designs are cheap.
Most lean to carports are not fit for areas with high occurrences of storms, hurricanes, or other heavy environmental elements.
The material of the lean to carport determines its durability.
Examples of lean to carport ideas
Flat-roof carport
Skillion carport
Free-standing carport
Hip-roof carport
Gable/ pitched roof carport
Dutch gable carport
Portable lean-to
2-car/ double carport
One car carport
RV carport
Pitched Roof Carport Ideas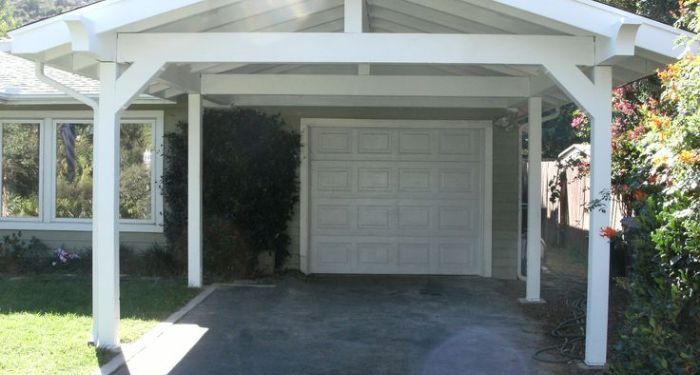 A pitched roof carport, also known as gable carport, is a lean to carport with two sides. It usually has infills that complete its unique and standard look. However, there are pitched roof carports without infills, but those models typically have enhanced height as their advantage.
A pitch roof carport has an average pitch roof of about 15 degrees, while some have between 10-26-degree roof pitches. The significant advantage of a pitched roof carport is that it aids easy draining of snow and water.
What are the advantages of a pitched roof carport?
A pitched roof carport offers the following advantages:
Aids smooth water escape so water isn't trapped on the roof.
There are two sloped sides, otherwise known as an 'A' frame, and so rain or sleet has no chance of staying on the roof. It is better than a flat roof in this instance.
During winter, snow would melt and slide off a pitched roof rather than a flat roof.
A natural flow of water down the roof prevents easy damage to the roof, thus, providing a longer life span to the roof.
Although water flows down easily, it's as gradual and natural as possible, thus reducing the danger of flooding around the carport, which can damage the car you are trying to protect.
What are the disadvantages of a pitched roof carport?
A pitched roof carport has the following advantages:
More expensive than a flat foot roof carport
Takes longer to construct
Less durable for areas with hurricanes and strong winds
Examples of pitched roof carport ideas
Gable carport
'A' frame horizontal carport
Hip-roof carport
Dutch-gable carport
Free-standing Carport Ideas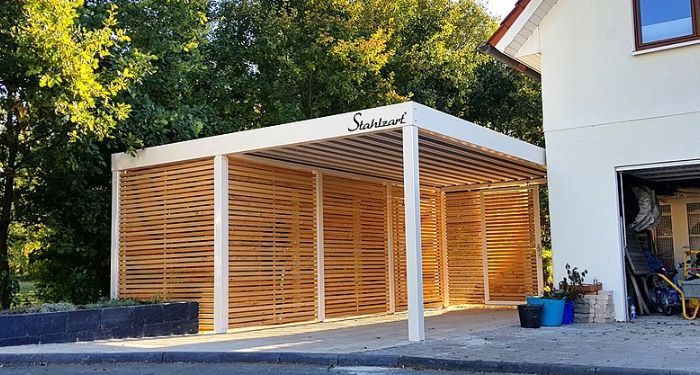 A free-standing carport incorporates a design that can be constructed or installed anywhere on a property. Its purpose is just like every other carport design- to protect vehicles and equipment stored under it.
In deciding which type, style, or size of your free-standing carport, the purpose, location, and sun angle should be of importance before you lay down a standing structure. Also, ensure there's enough space between you and other buildings, including trees.
You can also choose from a good range of free-standing carport plans and figure out a suitable design and size for your home. Some of these free-standing carports are either open, partially enclosed or fully enclosed.
What's more, the significant distinction and advantage of selecting an enclosed free-standing carport are that you can switch usage from just a car shelter to a workplace or storage space.
So, it's best to go for one that has enough space for storing equipment and tools and still have enough space to shelter a car while serving as a workspace for other outdoor projects simultaneously.
With little changes, an arched root style shelter can be easily converted into a storage space and serve as an attic; then, there would be extra space for a BBQ or party as well.
What are the advantages of a free-standing carport?
Less expensive than a garage or separate carport building
Easy accessibility for the user.
Secure parking of vehicles and other equipment
Fits the requirements of various property owners
A flexible storage space alternative that is durable and convenient.
Easy to install
Allows for trouble-free customisation after installing.
What are the disadvantages of a free-standing carport?
Not all free-standing carport designs are cheap.
Might not be the best option for areas with high occurrences of storm, hurricane, or other heavy environmental elements.
The material determines its durability.
Free-standing carports that are unattached would most likely be more expensive than ones attached to an existing building.
Examples of freestanding carport ideas
Fully open
Fully enclosed
Partially open
Partially enclosed
Carport Canopy Ideas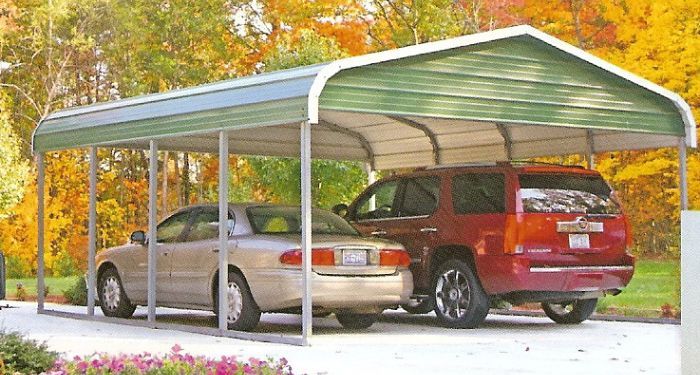 A carport canopy, as the name implies, is a canopy designed to protect a car. It can be installed on various residences as well as commercial sites. More often than not, a canopy carport needs only minimal space, yet, it provides necessary weather protection for your vehicles or machinery.
What are the advantages of a carport canopy?
It is less expensive
Requires minimal space
Easy and fast installation
Easy disassembling
Can be installed anywhere
No need to lay a foundation
It can be installed on any surface - concrete, or wood.
Multiple usages: it can serve as a carport, storage space during dry weather, or BBQ picnic space/outdoor event.
A portability advantage means it can be easily transferred to a different location.
What are the disadvantages of a carport canopy?
Cannot resist the intense storm, hail, or hurricane.
Durability depends on the material
Versatility doesn't apply under harsh weather conditions
Cannot serve as a temporary living space like an enclosed carport or garage could
Examples of carport canopy ideas
Steel metal
Outdoor carport
Heavy duty
All-weather proof
Pop up canopy carport
Portable Carport Ideas
Portable carports can easily be assembled and disassembled. They can also be easily moved around if necessary. Additionally, portable carports come in various sizes, shapes, and designs. Furthermore, materials and purposes even matter when choosing a portable carport.
What are the advantages of a portable carport?
More affordable
Requires minimal space
Easy and fast installation
Easy disassembling depending on the material
Can be installed anywhere
Multiple usages: it serves as a carport, storage space during dry weather, or BBQ picnic space/outdoor event.
What are the disadvantages of a portable carport?
Cannot resist intense storms, hail or hurricanes.
Durability depends on the material
Versatility doesn't apply under harsh weather conditions
Examples of portable carport ideas
Canopy carport
Portable carport
Small lean to carport
Single car carport
One car gable carport
Sources