How Much Does It Cost to Hire a Conveyancer?
Conveyancing is the legal transfer of a property from one owner to another.
On behalf of the buyer, a conveyancing solicitor or licenced conveyancer ensures that the title deeds to the property and the land it sits on are delivered to their client.
Conveyancing refers to all the legal and administrative procedures that must be followed to ensure that a home purchase is legitimate.
So, if you are looking to hire a conveyancer, you will find everything you need to know here.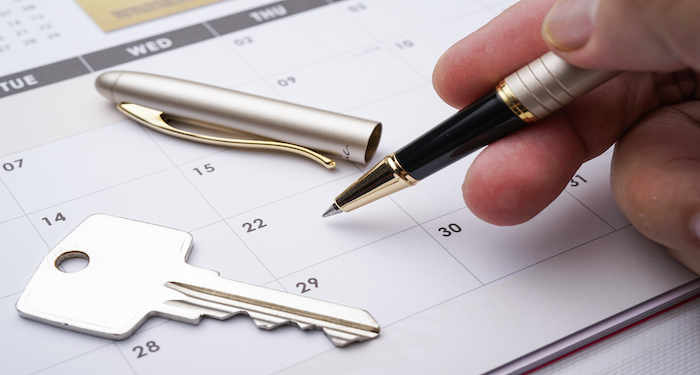 In addition to the usual hire of legal services to handle statutory elements, a conveyancer must ensure that each customer is satisfied with the property they end up with.
This applies to all clients interested in buying or selling real estate. However, to ensure that their client is satisfied, they must ensure that everything is in order, which may take longer than anticipated, affecting the average cost or the initial estimate.
While hiring a conveyancing solicitor isn't required by law, it is highly specialised expertise, and your mortgage lender may insist on using one. If you don't have a mortgage, though, you can perform your conveyancing.
Although this might be highly inconvenient, it is something that a conveyancer must undertake to verify that all legal documents have been processed and that there will be no future issues.
When selecting a conveyancer, keep in mind that different sorts of work require different amounts of money.
Conveyancing fees vary in price depending on several criteria because you may need to pay for further searches if the property is near a river or a coal mine; for example, the size of the fee can vary based on location.
The legal element of the conveyancing fees bill accounts for the work performed by the conveyancing solicitor. Conveyancing prices vary but commonly range from £850 - £1,500, including disbursements.
Leasehold properties have higher legal fees. The chart and instructions below outline the average disbursement expenses you should expect to spend. These fees are in addition to the legal charge for the total cost of the transaction.
The average conveyancing fees for purchasing a home are £1,000 - £1,500, while the average conveyancing fees for selling a home are £1,000.
When purchasing and selling a house at the average UK price of £200,000 - £250,000, this covers the solicitor's legal fee plus conveyancing disbursements (includes 20 per cent VAT.)
Different jobs a conveyancer does will affect the price of the job, anti-money laundering checks cost around £6 - £20, bankruptcy search usually costs around £4 - £6, transferring ownership on a home will cost you £200 - £300 and a title deeds copy will cost around £6 - £8 on average.
Changing banks or the name on a bank can cost you £20 - £30, a local authority search can cost £250 - £450, and a property fraud check can cost £10 - £12.
To transfer ownership, your conveyancer must register the property in your name. This is dependent on the price of your home and whether the property has already been registered. It will cost between £20 - £455 to order it online, and between £40 - £910 to order it by mail.
The amount of stamp duty you pay is usually determined by the value of the property you're buying and its location. Stamp Duty will cost the average homebuyer between £2,000 - £2,500.
Conveyancing Prices
The table below will break down the different costs of hiring a conveyancer:
| Job | Cost |
| --- | --- |
| Anti-money laundering checks | £6 - £20 |
| Bankruptcy search | £4 - £6 |
| Transferring of ownership | £200 - £300 |
| Title deeds copy | £6 - £8 |
| Bank transfer fees | £20 - £30 |
| Local authority search | £250 - £450 |
| Property fraud check | £10 - £12 |
| Transferring ownership with the land registry | £10 - £910 |
| Stamp duty land tax | £2,000 - £2,500 |
If you're buying a house, you'll have to pay for the conveyancing searches upfront because the relevant body will want payment before releasing the results.
You will also have to pay costs to your conveyancer throughout the procedure and at the end. Fees for the Land Registry must be paid after the project is completed.
There's a chance you'll have to pay a small fee in advance if you're selling your home. The remainder will be paid throughout the conveyancing process and on the day of completion.
You may be asked to pay your conveyancer's legal fee upfront or at the end of the transaction, depending on the conveyancer. To avoid a surprise bill, always request a breakdown of the price and inquire about any hidden or additional fees that may apply.
Because there are likely to be additional expenditures, conveyancing fees for leasehold properties will be significantly higher.
For example, you may be required to pay for a Deed of Covenant, which is a legally enforceable agreement between the buyer and the landlord or management firm on issues such as maintenance work.
More work could involve, for example, doing new lease length checks, coordinating with the landlord to serve notices on them or the managing agent, or obtaining additional information about the service charge or management details. The prices can range from £100 - £1,000.
In most cases, the price of the property will be used to calculate your conveyancing fees for a sale or purchase, whether the property is leased or owned entirely. If you're buying or selling a property with a mortgage, there are a few things to keep in mind.
Because certain jobs take more time and effort to accomplish, and they can occasionally last for months, these variables might elevate the conveyancer cost per hour.
Conveyancing pricing can take anywhere from six to twelve weeks to complete, depending on the nature of the transaction.
The hourly fee for your conveyancer, excluding VAT, is likely to be between £125 - £400 per hour. However, the location of your home may have an impact on a conveyancer's hourly fee.
Prices can vary depending on where you live in the UK as fees in London would be more expensive than somewhere in the Northwest.
The table below will show the different costs of hiring a conveyancer hourly around the UK.
| Location | Cost |
| --- | --- |
| North-west | £17-£20 |
| North-east | £13-£20 |
| South-west | £20-£25 |
| South-east | £15-£20 |
What are the Additional Costs of Conveyancing?
When hiring a conveyancer, additional costs may pop up and increase your overall bill. Therefore, we have created this section to go through the additional costs that could affect your budget.
House Survey
If you are moving home or buying a home, you might need someone to come out and give your home a survey to make sure it is safe to live in. But how much does a house survey cost?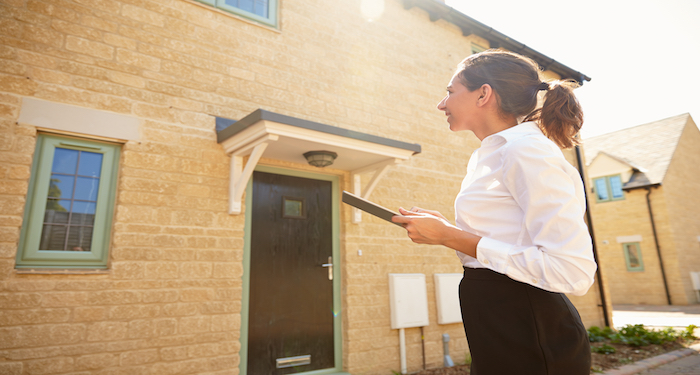 A new build survey costs between £260 - £620 on average. A condition report is no different. A home buyer's survey will set you back from £360 - £620, while a house building survey would set you back around £460 - £980.
Mortgage valuation, on the other hand, is classified as a valuation report rather than a form of house study. This might cost anything between £275 - £650.
The type of house survey, the size and type of property being surveyed, the number of surveyors engaged, the convenience of access, and the location of your property are all major cost-affecting elements for a house survey.
The greatest labour fees are usually found in the southeast and London, with costs in the north of England, Scotland, and Northern Ireland being lower than the national average.
The length of time it takes to complete a house survey varies based on several criteria. A new construction survey and a condition report would each take two to three hours to complete. In the case of a home buyer, the reporting time is approximately three hours.
A house building survey should take between four and five hours to complete. The length of a house survey is determined by the ease of access, the size/type of the property, and the number of surveyors involved.
Following the completion of a survey, you might consider budgeting to address the concerns that were identified. Check to see if any of the issues raised are still covered by the warranty. The surveyor might be able to provide pricing estimates for any work that needs to be done.
However, for more serious issues, you should get a quote from a builder. If you're buying a new home, you may use these prices to renegotiate pricing, or you can use them to estimate how much it will cost to address problems in your current home if you're not moving.
However, surveyors may provide only a summary of their findings in some situations, in which case you'll have to wait for a comprehensive report before getting a better sense of the repair/maintenance work that has to be done on your home.
Please refer to our guide on the costs of a house survey, for further information.
Fixed Fee
You'll have pre-agreed a price for the job with fixed fee conveyancing. Because the conveyancer is offering a set cost, this shouldn't vary during the procedure.
Make sure you understand what their fixed price includes and if it includes disbursements in addition to the basic conveyancing fee.
If you use a conveyancer that charges a fixed fee, you'll be able to plan of time because you'll know precisely how much it will cost. It's also worth checking to see if they provide a no-fee conveyancing service.
This means that you will not be charged legal expenses if the sale falls through.
Conveyancing at an hourly cost is becoming less common as fixed fee conveyancing becomes more prevalent. Using a fixed price service will save you money because you won't be charged per hour if there are any delays or complications.
Type/Size of Property
The size and type of property have an impact on the cost of hiring a conveyancer. Financing smaller homes is, of course, less expensive. The cost of employing a conveyancer is usually proportional to the property's worth.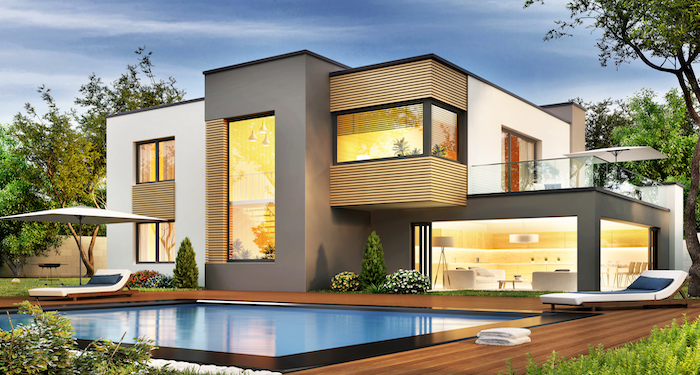 Location
The cost of living in your location will influence the pricing that individuals or businesses set, and supply and demand levels in your area will also go into the total cost.
Another thing to think about is how quickly nearby service providers can get to your property. As their path lengthens, their fuel costs will rise, raising your total payment.
Also, because of the pricing of homes in your area, the typical cost of a conveyancer per day can vary depending on your location. The cost of conveyancing varies depending on several factors.
Because the property is near a river or a coal mine, for example, you may need to pay for additional searches.
Duration
The cost of hiring a conveyer is often decided by the amount of time required. The longer it takes, the more money you'll spend on labour. There are, however, a few cases where this isn't the case.
Consider the case when you are paid a set amount for a job. Otherwise, the length of the job will determine your bill.
How Long Does Conveyancing Take?
From the time the transaction is agreed upon, the conveyancing procedure might take anywhere from 8 to 12 weeks. The length of time it takes to complete your conveyancing transaction is determined by whether you're in a property chain, whether you're buying or selling, and which conveyancing professional you hire.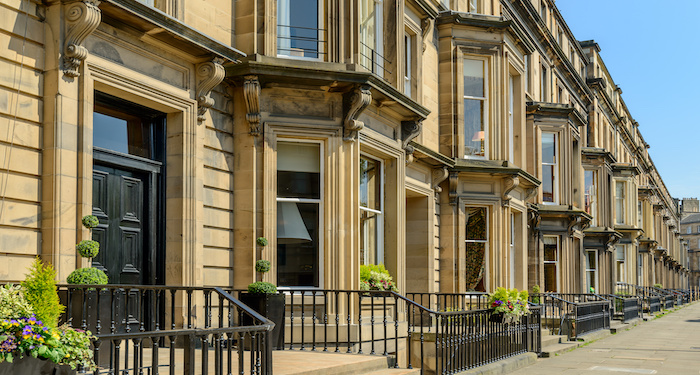 We'll go over how long it takes to finish a conveyancing job in this section. We'll go over the many stages of conveyancing and what can cause the process of hiring a conveyancer to be delayed.
The conveyancing procedure typically takes 8 to 12 weeks; however, this can vary. Your case may take considerably longer than 8-12 weeks, depending on your circumstances.
For a variety of reasons, conveyancing can take a lengthy time. To minimise future delays, each stage of the process must be completed correctly. What appears to be a simple operation, such as filling out a TR1 Form, is a lot more involved and crucial to the process.
Without a property chain, conveyancing should take about 8 weeks from the time the sale is agreed upon. Other transactions in a property chain will cause several delays in the normal conveyancing process.
If you're not a member of a property chain, your conveyancing should go more quickly.
Even though you won't have to deal with the delays that come with being in a property chain, there will be certain drawbacks to conveyancing without one.
Negative survey results, delays in receiving search results, and legal concerns with the property uncovered by your conveyancer's inspection of the contract documentation are still a possibility.
Conveyancing searches might take anywhere from a few days to many weeks to complete and return their results. A local government search, an environmental search, and a drainage and water search are all part of a conveyancing search.
Your conveyancer should get the results of the environmental search and the drainage and water search within 5–10 days of the date they were applied for.
Exchanging contracts takes place around week 8 of the conveyancing process. However, it can happen sooner or later, depending on your circumstances. Before exchanging contracts, you must receive the findings of the conveyancing searches and agree on a completion date.
The duration between the exchange date and the completion date varies depending on the type of transaction, the parties' circumstances, and the chain's size. The day of completion is normally 7-14 days after the date of contract exchange.
A simple house purchase with no chain will take 8-12 weeks to complete on average from the time the sale is accepted. If you have a cash buyer, there is no property chain, and the transaction is simple; completion could take anywhere from 6 to 10 weeks from the time the sale is agreed.
If the buyer needs a mortgage and wants a survey, they'll have to go through the normal conveyancing process. Then you'll have to wait 8-12 weeks for a straightforward sale to be completed.
| Job | Duration |
| --- | --- |
| Conveyancer procedure | 8 – 12 weeks |
| Conveyancing with no property chain | 8 weeks |
| Conveyancing searches | 5 days – 8 weeks |
| Exchanging contracts | 8 weeks |
| Completion day | 7 – 14 days |
| Buying a house (no chain) | 8 – 12 weeks |
| Selling a house | 6 – 12 weeks |
Benefits of Hiring a Conveyancer
Buying and selling a home is a complicated process that can be fraught with errors if done without the assistance of a professional. These professionals oversee everything from making sure your home is displayed and shown to potential buyers to marketing it.
Conveyancing experts will be well-versed in the industry's ins and outs, as well as all the legal issues of the transaction.
Hiring a conveyancer may not be a legal requirement, but it can make your life and moving process 100% easier. Here we will go through the different advantages you could have access to after hiring a conveyancer.
So, if you are unsure whether to hire one, you will make your mind up here!
Handle Legal Aspects
If the property's title contains conditions or limitations, it may be difficult to obtain planning clearance in the future.
On the other side, there may be constraints on what can and cannot be done within the property, such as wall provisions.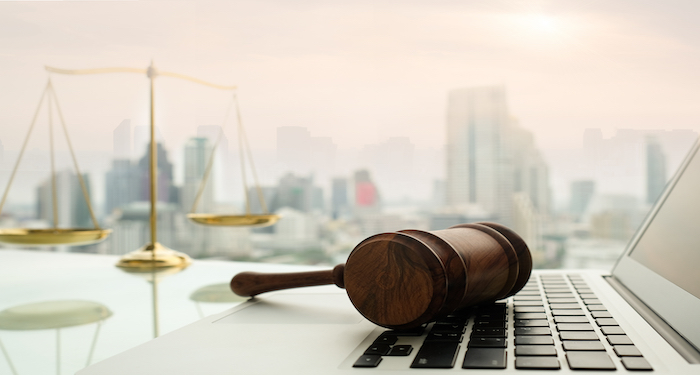 When this happens, conveyancing experts will stand by your side and explain everything to you; they will always put the client's best interests first.
Outline Expenses
Your conveyancing specialist will give you an estimate of their fees and any other payments you'll need to make, such as stamp duty or search fees.
They will be able to explain each of their fees to you, as well as when the deposit and the remaining purchase amount are due. They will also ensure that the mortgage funds are deposited appropriately and on schedule.
They will be able to explain each of their fees to you, as well as when the deposit and the remaining purchase amount are due. They will also ensure that the mortgage funds are deposited appropriately and on schedule.
Will Perform Extensive Searches
One of the most significant advantages of hiring conveyancing experts is that they will spend a lot of time looking for homes. You'll provide them with the parameters you're looking for, and they'll search properties and look for any potential issues.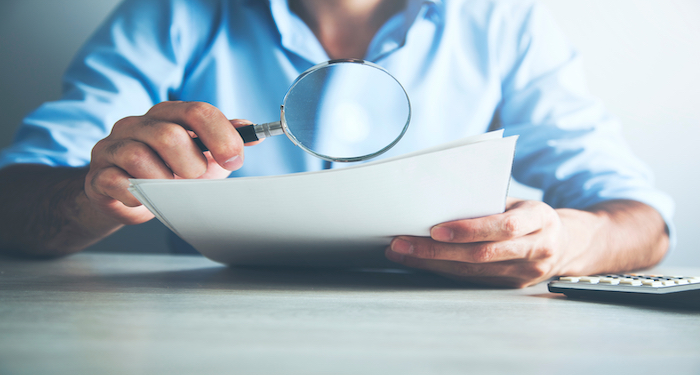 This could be due to concerns with the land's boundaries, previous owners, or the property itself. There are so many things that could go wrong with a property that it's best to enlist the help of a professional to go over their checklist and make sure that all issues are identified and solved.
Understand Ownership
Homes are bought by two people, and an expert will be able to explain how one or more persons can own property. Because of the repercussions, if the joint owner's divorce or one of them dies, this part of the procedure must be thoroughly investigated.
Because of the ramifications, if the joint owner's divorce or one of them dies, this part of the procedure must be thoroughly investigated. With the help of a conveyancer, have all of these kinks smoothed out early on.
Organise Your Finances
A conveyancing expert will guarantee that you are completely satisfied with the contract's conditions. You will be able to learn about the many types of mortgages or funding options available so that a financial plan may be put in place.
Getting tied into a mortgage that you don't want is one of the worst scenarios imaginable. One of the worst-case scenarios would be being stuck into a mortgage that you don't want and having to cope with it for the next 30 years.
Will Take on Estate Agents
When it comes to selling a home, a conveyancing specialist will help you find an estate agent. This is the individual who will oversee selling your home.
They work with a variety of estate agents regularly and will be able to match you with the one that will best suit your needs and home.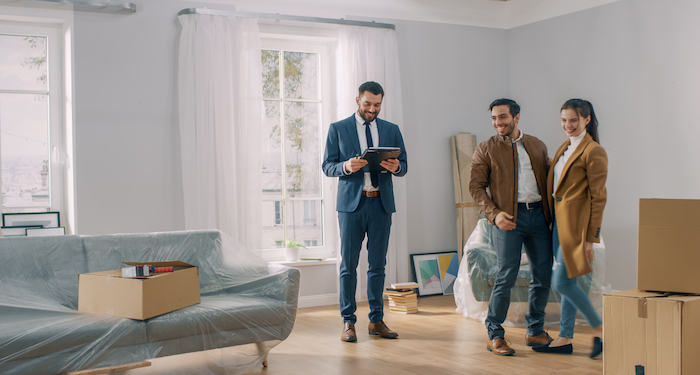 A conveyancing specialist will not try to schmooze an estate agent, but an uninformed homeowner is a different matter. Professionals understand what they're up against and will most likely be more straightforward than a homeowner.
A conveyancing specialist will not try to schmooze an estate agent, but an uninformed homeowner is a different matter. Professionals understand what they're up against and will most likely be more straightforward than a homeowner.
Can Ensure Your Satisfaction with a Contract
If you do not engage a conveyancer, you will almost certainly be dealing directly with the other party's conveyancing specialist.
The issue emerges when you are presented with the task of comprehending all the legal aspects without having any prior knowledge of what any of them mean. You won't be able to negotiate well if you don't know what you're doing.
You won't know how to negotiate your contract properly, and you can wind up with the short end of the stick.
When you hire a professional to handle this for you, they will work hard to ensure that you are completely satisfied with the contract conditions. It will save you a lot of headaches.
Save Time and Effort
Using a conveyancer to assist you with the sale or purchase of a property will save you a significant amount of time and work. Conveyancers have worked with a variety of other parties, including banks and real estate agencies.
They can accomplish this on your behalf, saving you time by representing you and negotiating on your behalf.
You can save time researching your legal needs by having someone who goes through them regularly by your side. This is extremely useful when going through a major transition, such as moving!
Reduce Stress
Hiring a conveyancer will significantly lessen the amount of worry you experience. Rather than trying to figure out the process on your own, hiring a professional will provide you with the confidence and certainty you require.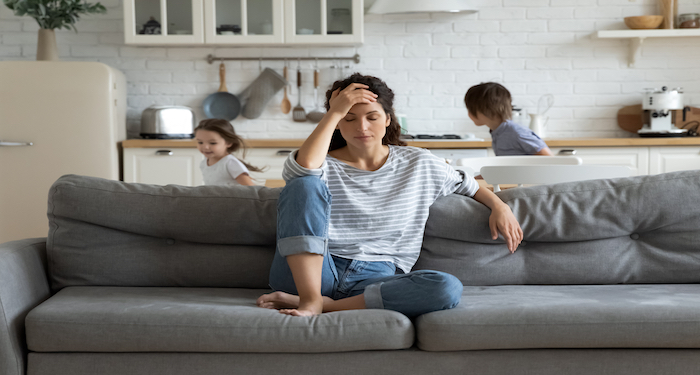 While you could research the legal requirements, depending on a conveyancer's expertise and experience is far more reassuring than relying on your interpretation of facts.
Dealing with property legalities, negotiating with real estate agents and banks, and moving all add up to a lot of stress! The number of things you must worry about will be reduced if you hire a conveyancer.
FAQs
Q: When do you pay conveyancing fees?
A: When you engage a conveyancer or solicitor, you may be required to pay a deposit, which might be as much as 10% of their cost.
Once the sale of the house is finished, you'll pay them the total sum, albeit you may have to pay for local searches first.
Q: How long do conveyancing searches take?
A: Searches usually take two to three weeks to complete, but keep in mind that the results may encourage your lawyer to inquire further.
It's difficult to give a definite timeframe for conveyancing searches because it depends on your attorney, where the property is located, which searches must be performed, as well as how long external bodies take to provide the essential information.
Some councils react to search requests extremely quickly, while others may take weeks.
Keeping in touch with your solicitor is often the best method to reduce the time it takes for searches to be completed. This way, you can check that they have submitted all appropriate requests and that they follow up if there are any delays.
Q: What type of searches do conveyancers do?
A: Searches for water authorities
A check of the local water authority will indicate where your water originates from and whether the property has any public drains.
This is important because if there is one, it could prevent you from doing any future building work.
Searches for chancel repairs
To find out if you'll be accountable for parish church repairs, you'll need to conduct a chancel repair search.
The church must establish and register liability with the Land Registry, but the church can hold a property owner responsible for repairs even if the liability hasn't been registered.
The cost of a chancel repair search is low, and you can save money by getting Chancel Repair Insurance, which costs roughly £30.
Searches that are particular to a given location
A conveyancer may advise you to conduct additional searches. If you're buying a house in an area that was historically used for mining, for example, you should have a mining search done to discover if the house you want to buy was built on unstable ground and is susceptible to subsidence.
Q: What is the difference between a licensed conveyancer and a solicitor?
A: A conveyancing solicitor is a lawyer who specialises in real estate transactions. A licenced conveyancer is a lawyer who focuses solely on real estate transactions. Conveyancers who are licenced can work for a solicitors' firm, but they must follow the SRA's rules.
Q: Is conveyancing more expensive to buy or sell?
A: The cost of conveyancing varies based on whether you're buying or selling a home, as well as other factors. For example, if you use a Help to Buy Scheme, the fees may be slightly more to cover the additional legal work.
Sources